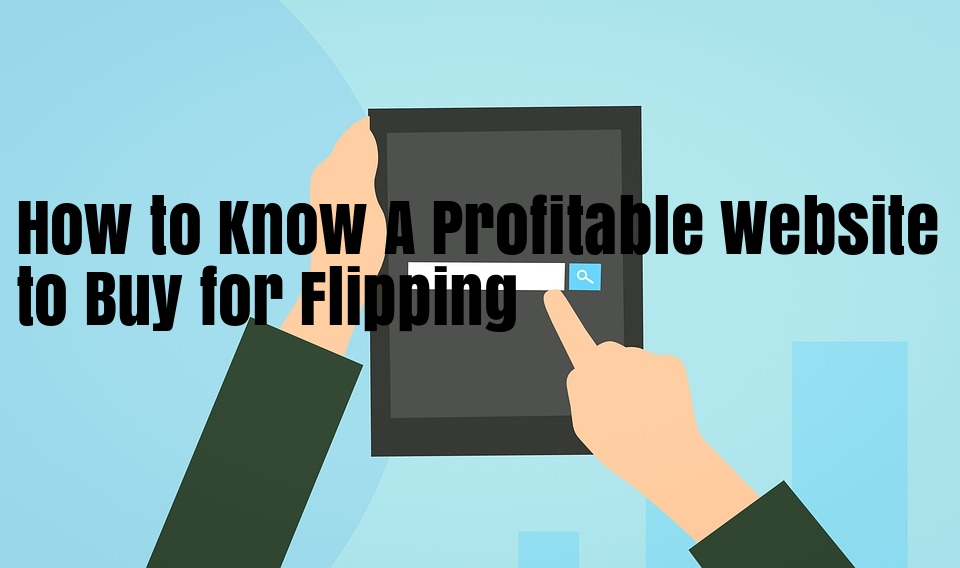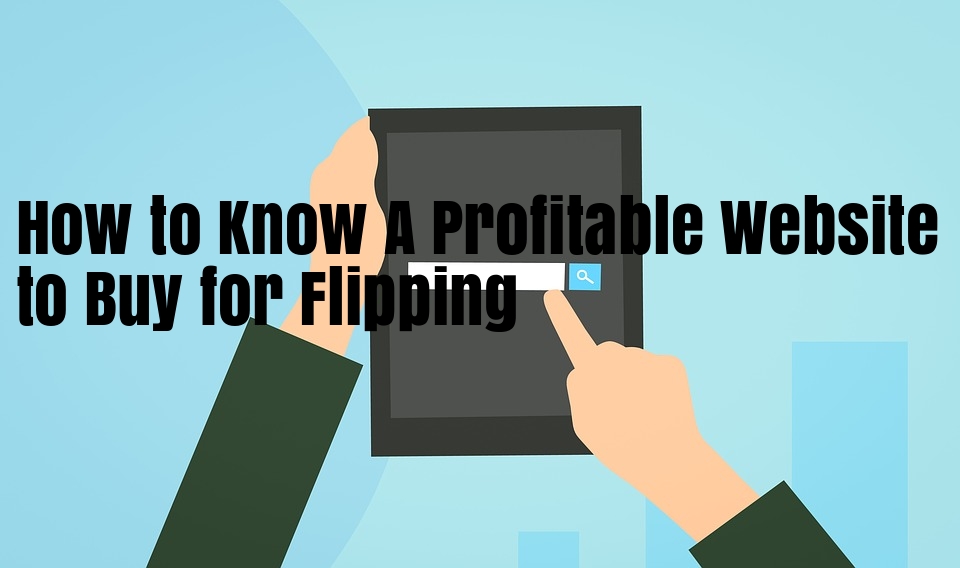 How to Know A Profitable Website to Buy for Flipping in the short run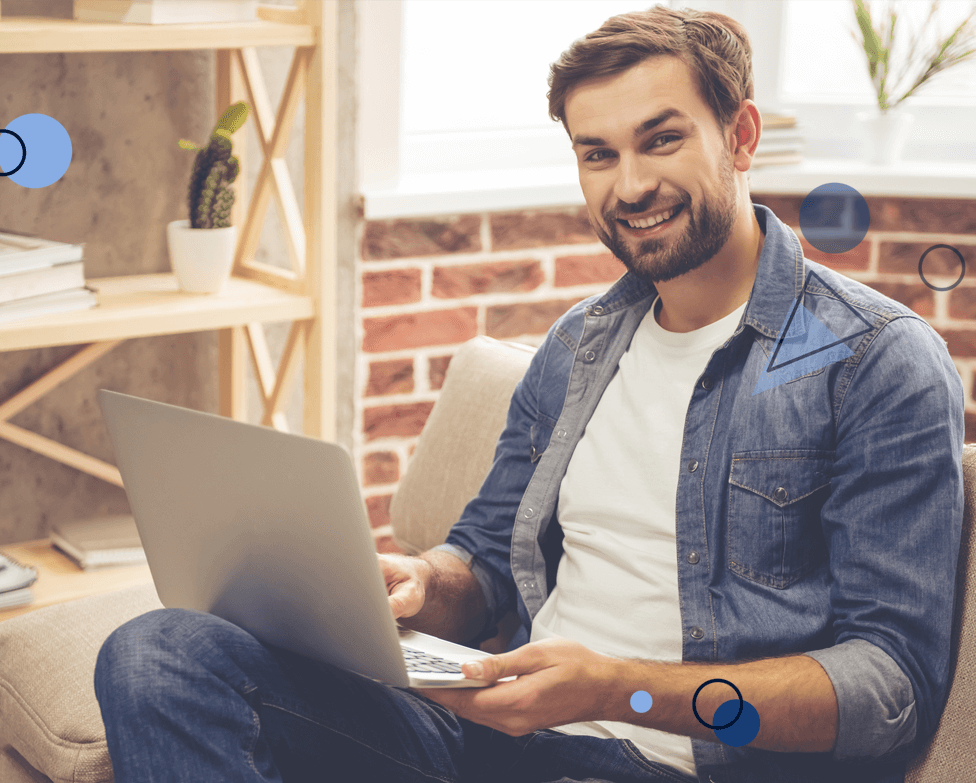 By John
The business of website flipping is just like other investments such as equities, real estate, or even brick and mortar businesses, there are some risks involved, though it is significantly a safer business.
For those with the right capital, the fastest route to making a faster income in website flipping is obviously buying already-made website; buy a site that's having some potential but obviously not living up to it, then fix it up to become a money site, and then reselling it at a higher price.
The risk in the buying and selling website business is that if per chance you go wrong, let's say, you bought a dead website that may end up having you loose a lot of money, just as it is applicable to the stock market or real estate, so you'd want to know how to identify a website with potential for reselling at a higher price.
So, here we'll cover how to Know Profitable Website to Buy for Flipping in the short run!
Where to find Websites for Flipping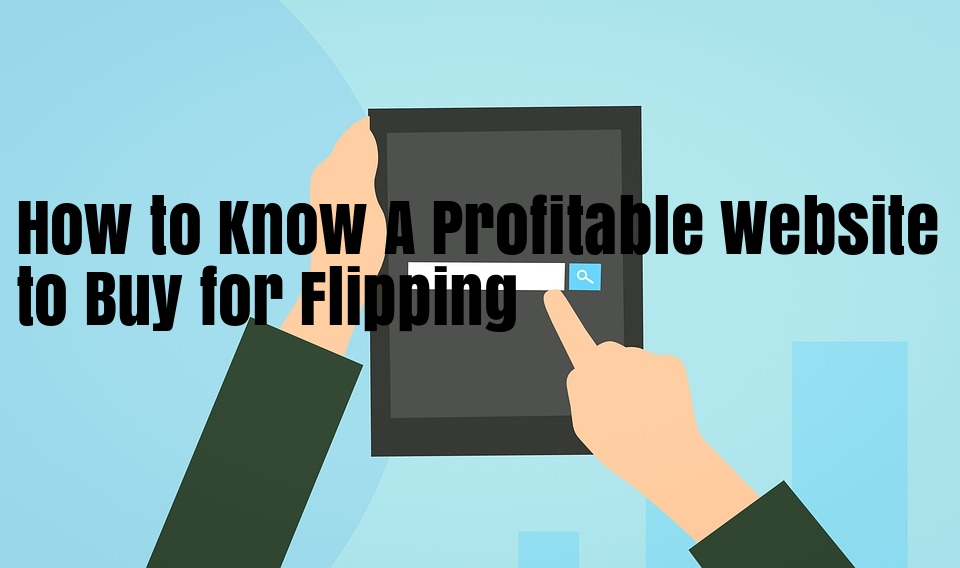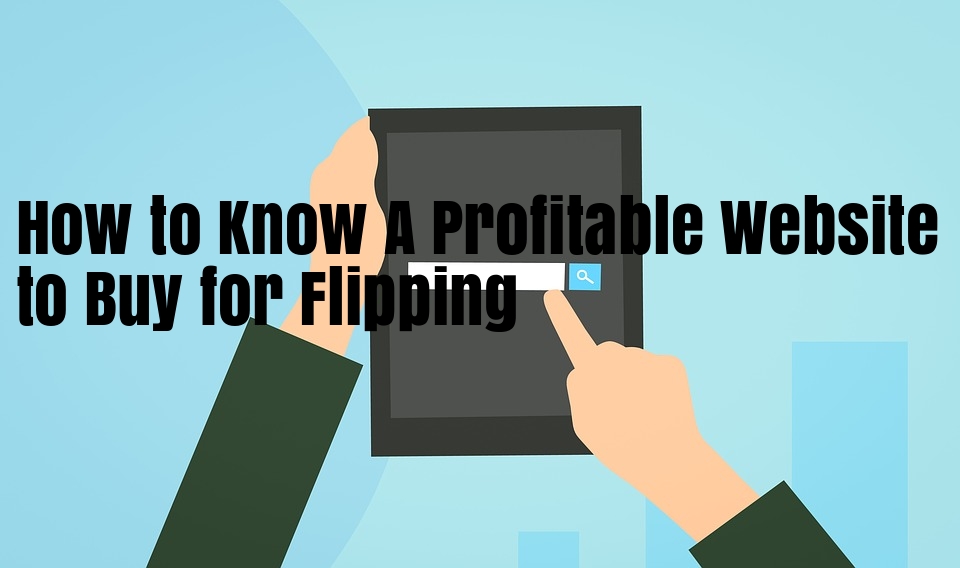 Firstly, you should know where to find websites that are available for sale, as there are several platforms and marketplace out there that make it easy to spot a good website and buy it within a few minutes.
But for those who are not already familiar with such marketplaces you can check out our previous post on How to find Website Value and Sell it (Best Sites to flip websites) and find the best Sites to buy or flip Websites.
Then, let's assume you're already familiar with the leading marketplace to buy website, we'll now proceed to learning how to identify a website with potential for reselling at a higher price.
Criteria that determines a website's value
There are several factors to consider in knowing if a website is potentially good for acquisition, while most site owners tend to simulate fake traffic to create impressive stats before placing their website for sale.
So, if you find a good looking site that meets your requirements, it will be wise to analyze and track it before going head-on to acquire it. Find below 3 things to consider before making the final offer for any website.
1. Domain Authority Checkup
Domain Authority (DA) is a ranking score developed by Moz that tend to predict how well a site will rank on search engine result pages (SERPs), with score ranging from one to 100, and the higher scores corresponding to a better ability to rank high.
While there are several online tools to use in checking websites domain authority, Moz.com's Site Explorer is perhaps the best of them all.
2. Check for Backlinks
If a website links to any other website or page, that is called backlink and a website with a lot of quality backlinks tends to have higher Page Rank (PR) and Domain Authority (DA), which both leads to higher ranking on search engines.
Now, all backlinks are not equal, that's why they are classified as quality and spammy links. You should ensure that the website you are buying does not have spammy backlinks, as that will lead to penalty from the major search engines, which will ultimately devalue the website.
3. Alexa Ranking
Alexa Ranking was formerly considered unreliable, as the system can be gamed and many website owners tend to fake the ranking with dubious practices. But nevertheless, it still commands some respect and with its recent improvements the ranking system can be a bit more reliable.
The Alexa algorithm uses websites' traffic to rank them, with the most trafficked website spotting number 1. It is based on the sheer amount of traffic recorded over 3 months from web users having the Alexa toolbar installed. And the ranking is based on such parameters as page views and bounce rate.
Besides these factors, you also have to conduct thorough due diligence by analyzing the traffic sources, and patterns, to know if the site is experiencing a sudden decrease in traffic. As that portends a penalty or periods where traffic was generally down. Are the traffic sources diverse and distributed rather than relying heavily on just one source?
And you must demand a proof of revenue, that is, ask the seller to provide a screenshot or better, a video of their payment system with either an affiliate or merchant accounts and prove it is coming from the site's URL or other associated contents.
However, the best ways to ensure you gain trust is by speaking to a professional. That is, if you're unsure on how to proceed or you are not quite confident with the processes, simply speak to an expert such as Seekahost Web Consultant. They are willing to offer a "buy-side" services and help with due diligence.
Short Term or Long term Hold
Additional to the above 3 factors, are duration you want to hold the website: either short term and long term to maximize the profit.
1. Short Term
Buying a website specifically to flip quickly can be extremely risky, as such you most make sure you examine the site to ascertain whether its bad performance was because the previous owner didn't implement all required optimization or that the website is dead on arrival.
And as the short term idea is that you want to buy the website, spend just a little time fixing whatever needs fixing and then resell it once improvements are recorded in traffic and revenue. This typically do not take more than 6 months, but at maximum, one year.
But atimes the income may be so good that you can decide to hold on to the site for the steady income flow for sometime more.
2. Long Term
While there are website flippers that buy a site, optimize it mainly to generate a steady flow of income. They simply enjoy the income from advertising, affiliate sales and of course, collecting commission with programs like Amazon affiliate. And some these sites can even make five-to-six figures a month, but there are a few things to put in place to achieve this.
These kinds of websites grows rapidly because the former owners did not optimize nor monetize them effectively. So committing a long term effort by sourcing for traffic from community sites or forum with loyal user bases that are coming back each month will make a lot of money.
Overall, what you do with the new website and the type of website you'll go for must depend on your current expertise and skills, also the industry you are operating in and of course, your available capital to spend. But remember to take some time out by listing some few goals you'd want your new website to achieve and exactly what you'd do with the website after buying it.
Also check out Other articles in this series as follows:
1. How to find Website Value and Sell it (Best Sites to flip websites)
2. How to Ensure Your Website is Sold for Maximum value
3. How to Set up Profitable Website Buying & Selling Business (Site Flipping)