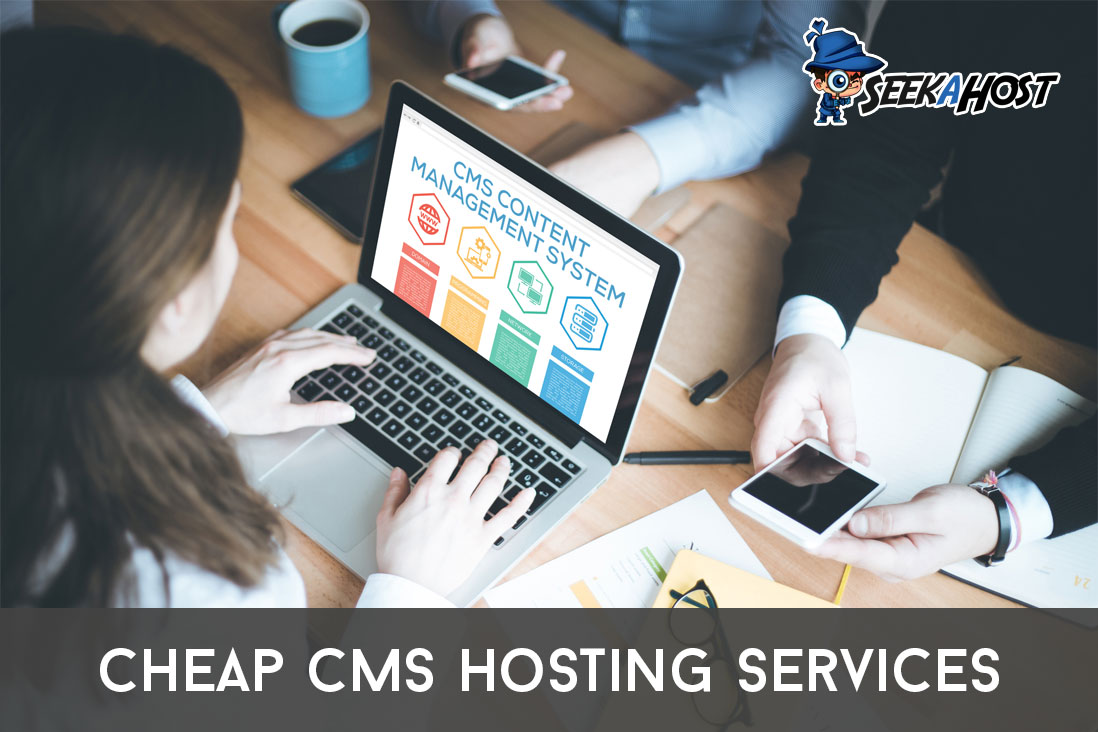 Cheap CMS Hosting Services by SeekaHost
Looking for cheap CMS hosting services?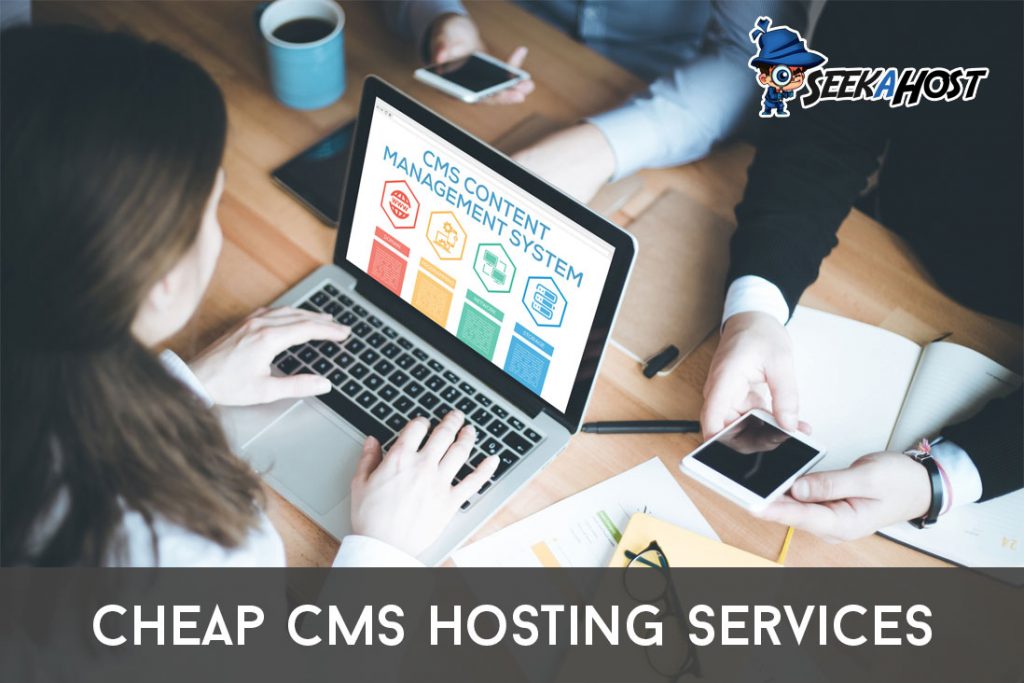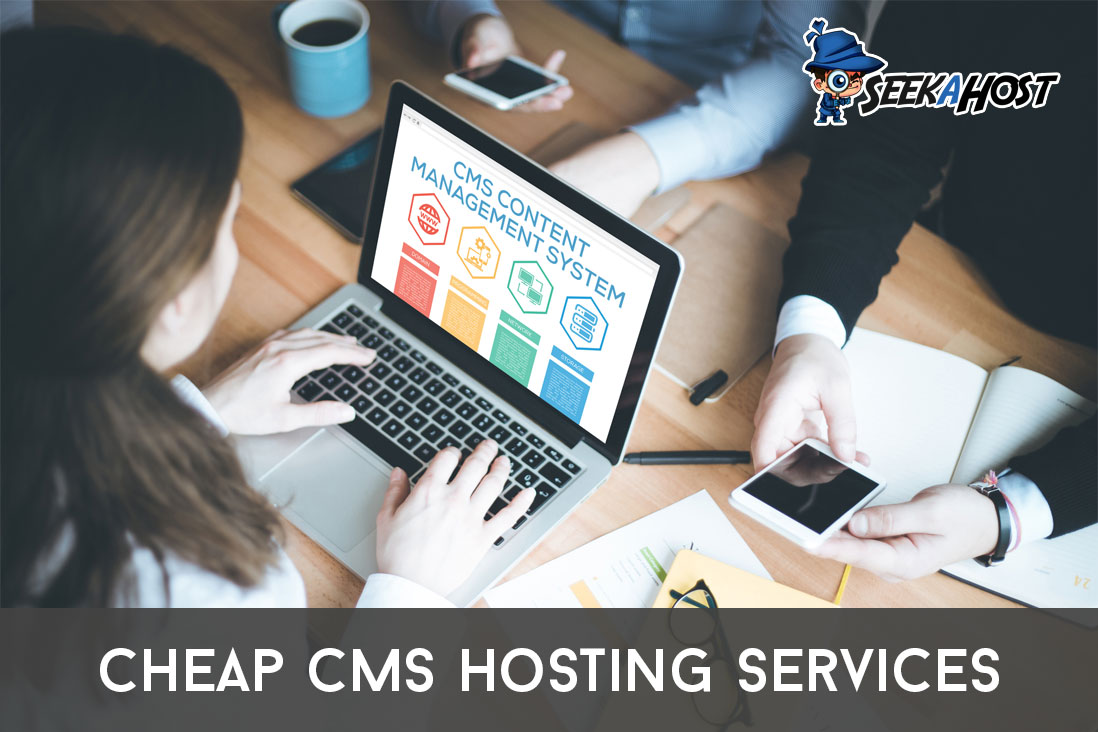 SeekaHost offers the best and most affordable prices for CMS hosting with plans you can pay monthly and scale as you need. 
What is CMS? 
There are 3 main CMS in the world and WordPress is leading as the top content management system and Joomla, as well as Drupal, are also used.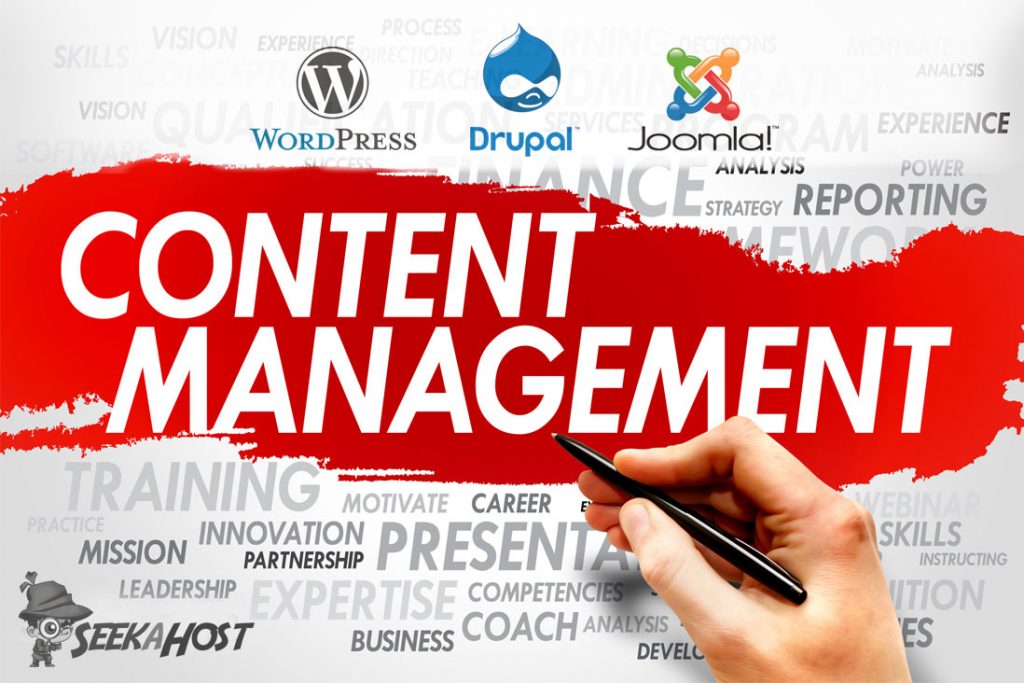 We cater to all the 3 above-mentioned CMSs and advise you to use WordPress as the most scalable high performing CMS. 
When it comes to WordPress hosting, we do offer our custom build WordPress hosting control panel which you can see more details as www.seekahost.org 
What is cheap CMS hosting for CMS websites?
You get access to CMS Hosting with cPanel or Plesk to manage and host your website or blog. Simple one-click installers and apps that save you time installing multiple plugins are offered for all CMS.
If you use one of the CMS hosting plans, all packages support the above CMS. If you don't know the Control Panels yet, you should try it to find out which ones are best for you.
SeekaHost experts have compared cPanel and Plesk and developed a simpler control panel specifically designed for WordPress bloggers and website owners. We recommend cPanel and Plesk for the use of several complex websites, especially for web developers or web designers, as these systems allow more complex technical steps. The SeekaHost Control Panel is a simplified version that is very user-friendly and quick and easy to use in comparison.
Here's what the cPanel user interface looks like: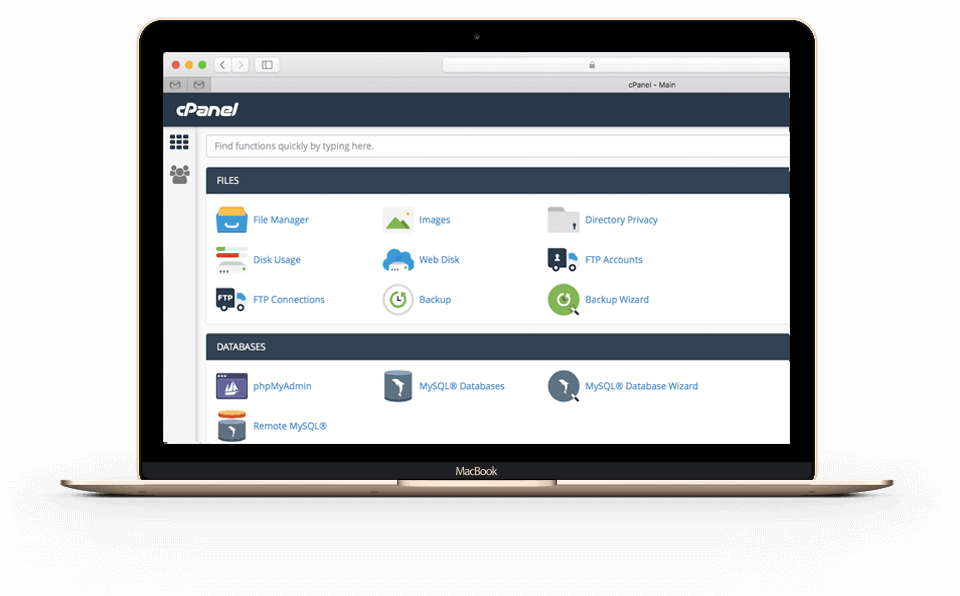 This is what the Plesk user interface looks like: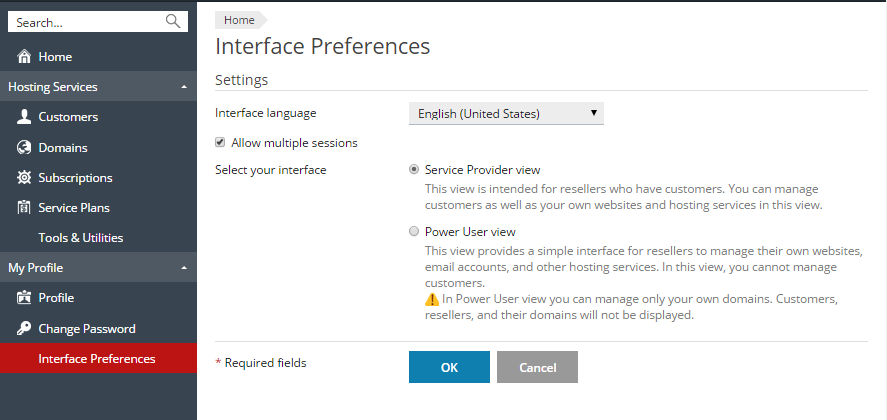 Here's how the SeekaHost Control Panel looks: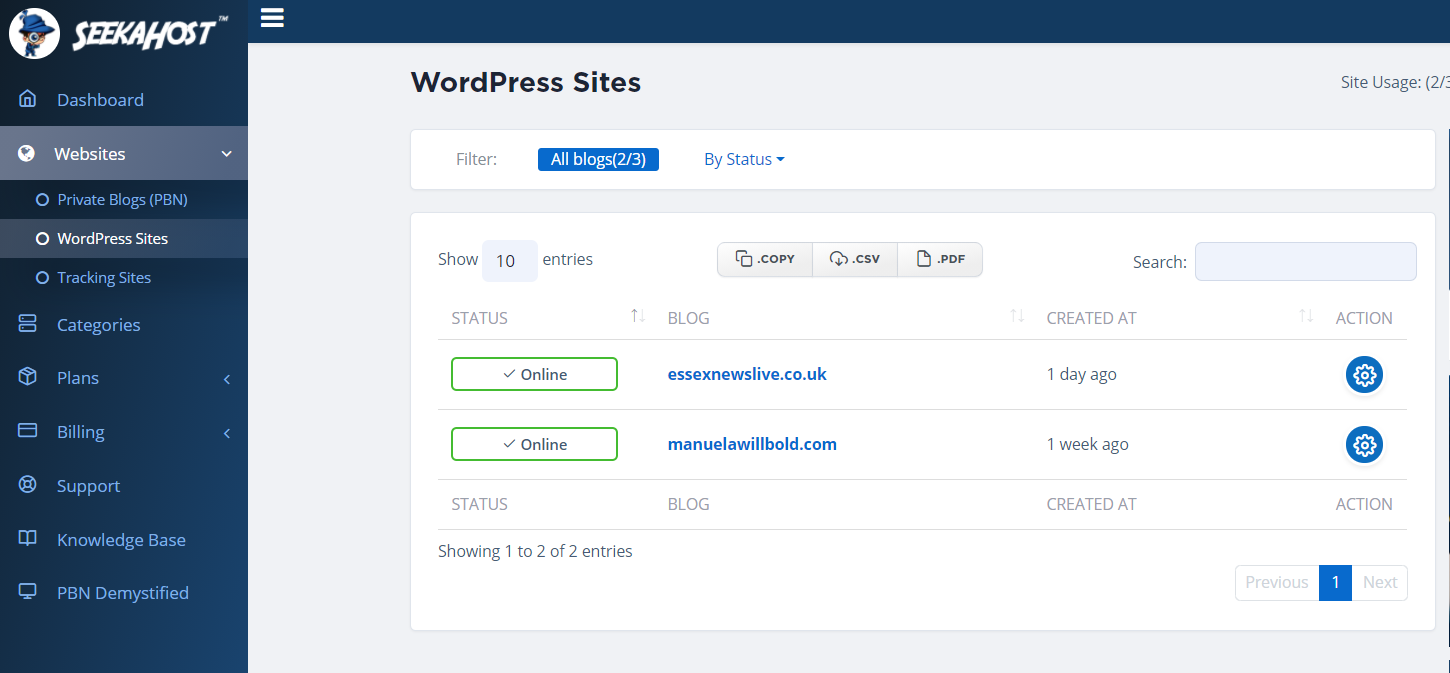 SeekaHost offers web hosting with these control panels because customers have different preferences when it comes to the management system.
When you purchase CMS Hosting, you can select cPanel or Plesk to manage your hosted websites and support WordPress, Joomla and Drupal.
If you already know that you want to use WordPress as CMS for your websites, we recommend trying out the SeekaHost Control Panel as it offers many features that simplify web hosting and managing websites such as
– Your WP website goes live in 60 seconds
– You can manage everything from the SeekaHost Control Panel, even Google Analytics
– Many functions are already optimally set and you hardly have to worry about anything
CPanel and Plesk offer more flexibility and options, resulting in increased complexity. That's why we advise all customers to either test them in advance for free or decide what is more important to them or what functions they absolutely need.
CMS programs in comparison
Each CMS program has advantages and disadvantages, which is why SeekaHost offers three different CMS programs. We recommend thinking about the following before installing:
– how complex and extensive the website is at the beginning,
– how involved you want to be in the coding,
– how much time you would invest to create, manage and design the website.
Now find the three CMS programs available to you with the CMS Hosting.
CMS WordPress
WordPress – easiest and fastest with WordPress Hosting & The SeekaHost Control Panel
The world's most popular CMS scores with many bloggers and website owners with numerous free themes (design templates) and extensions ("plugins"). WordPress is considered the ideal platform for blogs, news portals and business websites with relatively easy-to-use elements and the best SEO features. That's why WordPress Hosting is particularly popular with SeekaHost with its cheap WordPress plans. The advantages at a glance:
– Easy & fast installation of WordPress on all control panels, but fastest with the SeekaHost Control Panel in 60 seconds.
– Automatic Updates, SSL certificates simply installed in the Control Panel.
– Automatic backups of all WordPress websites and data.
CMS Joomla
Joomla
The CMS Joomla also offers a user-friendly user interface, whereby the management is a little more complicated. Joomla also provides numerous extensions as well as countless templates, and with Joomla, even more complex page structures can be implemented. However, it does not offer the same level and design possibilities and the navigation is often frustrating, as you can only close a section if you go back to the control panel, as it does not offer side navigation. Also, it is not always suitable for presentation on mobile devices.
CMS Drupal
Drupal
Like WordPress and Joomla, Drupal supports all the basic functions of a content management system and offers a lot of flexibility, especially to users with coding knowledge. The modular design offers versatile uses, which also include drag and drop and can be customized with code. Therefore, it is often used by organizations with complex websites and large online communities, all working together on the websites. Therefore, it is perfect for project managers and large companies or agencies.
SeekaHost has examined other CMS alternatives in the following article:
Top 6 Alternatives for WordPress CMS If You Really Want WordPress Alternatives | SeekaHost™
And in this overview of Fool.com you will see that WordPress has everything.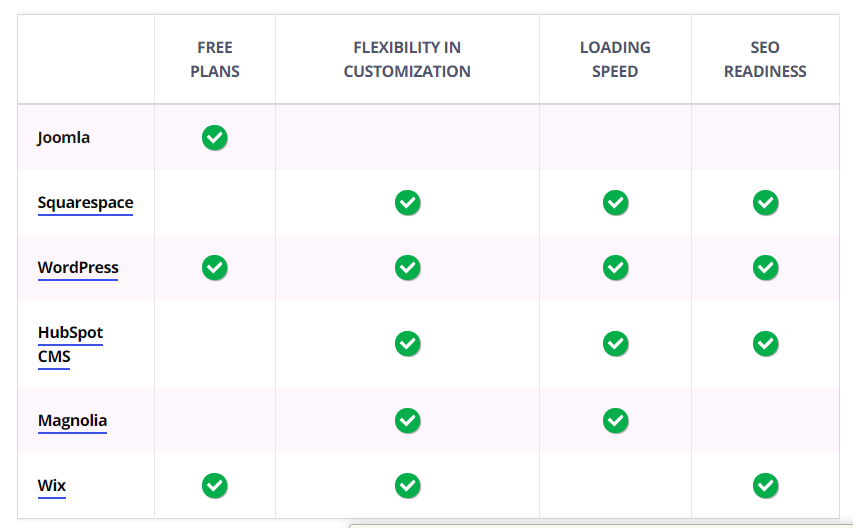 SeekaHost CMS Hosting offers the perfect Selection
With CMS Hosting, all three CMS programs can be installed and tested so that you can identify the best CMS for you and your needs before you get stuck.
SeekaHost offers the best and cheapest prices for CMS hosting with plans that you can pay monthly and customize as needed. Try it out with personal web hosting or web hosting for businesses and register your domain today. If you already have a website and want to redirect it to SeekaHost, this is not a problem.
Our web hosting team is available for all questions regarding CMS hosting, WordPress hosting and CMS management in live chat or via ticket support. Employees are trained online in every CMS and can assist you with installations.
We offer cPanel, Plesk and the new SeekaHost Control Panel to host your CMS websites easily and quickly.
Since we are experts in WordPress hosting, we offer special support with the use of our WordPress Hosting Control Panel in the SeekaHost app. These plans can also be tested for free for 7 days, so you can learn all the benefits for yourself and manage and host your websites in the best possible way.
What do you get with cheap CMS Hosting?
You will get CMS hosting with cPanel or Pleck to easily host your website or blog. Easy one-click installers and apps that will save you time on installing multiple plugins to do the site work. 
If you are using one of the cPanel hosting plans, all of the packages supports the said CMSs. 
How do we offer the cheapest CMS Hosting Services?
As SeekaHost grew over the years with a mission to become the world's best web hosting, we have taken all the steps to offer cheaper solutions and help our users. 
SeekaHosters are on a mission to host 100 million users and for that, we have taken every step to cut costs and serve our users with the best at the most affordable prices. 
CMS Hosting Questions? 
If you are interested in cheap CMS solutions for your website hosting requirements, get in touch with you. 
All our web sevrices experts are trained in every CMS online and will guide you and support you in installations. 
Ask your CMS questions via live chat support as well as by opening support and you can also request a callback. 
We do offer cPanel, Plesk and custom build SeekaHost control panels to host any of your CMS sites easily and fast.