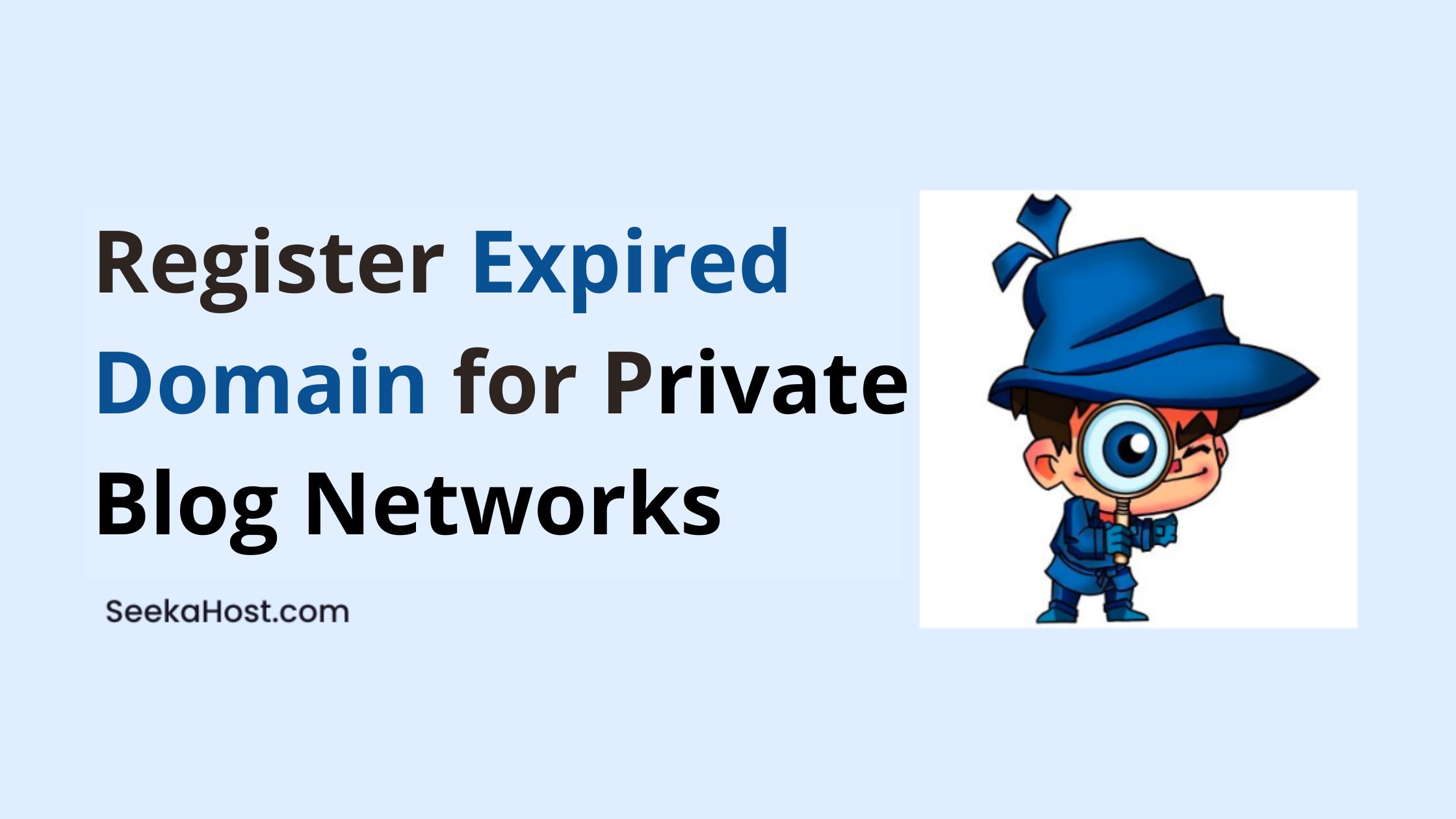 6 Cheap Domain Registrars to Register Expired Domain for PBN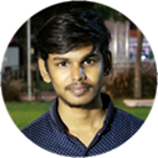 By Aslam Saah
Looking for the best cheap domain registrars to buy a domain for PBN (Private Blog Networks)? We have done the research and checked for the cheapest as well as most reliable domain name registration sites including SeekaHost.app domain name checker tool. You can go through the listed sites and check for prices for each TLD and decide which site's offering the best prices for expired domain registrations.
If you are looking to build a private blog network (PBN), expired domains with SEO power are the best option.
Once valuable domains expire and are not renewed, you can buy them from domain auctions or wait for them to be listed for purchase again.
But finding and buying expired domains with traffic is no easy feat.
To begin with, you need to find cheap domain registrars to register the expired domain for PBN.
When it comes to PBN hosting and building SEO-focused sites, SeekaPanel has become the world's most used top choice by private blog network builders. With over 22,000 users currently using the SeekaHost.app to create private blogs, this platform gives everything.
There are many guides on the web that showcases how top bloggers are using SeekaHost.app to register cheap .com domains for just $5.99 and .in domains for just ₹299 in SeekaHost.in, the cheapest price ever for an India top-level domain.
However, when it comes to creating private blog networks, smart SEO experts like to have diversity and it's a good move to use various registrars to register your domain names. Like using our multiple IP addresses hosting systems we encourage our customers and support in registering their expired domain names with the best, most reliable domain registrars in the market.
Each registrar has their own goods and some missing points which we have pointed out for you. The listed top 6 registrars are overall best for their reliability and trustworthiness.
This guide will walk you through not one, but six of the best domain registrars for buying domains. [Plus, you'll find a step-by-step guide to finding the right expired domains in the end.]
Here's a quick comparison of the 6 best cheap domain registrars.
Registrar
Cost
Privacy Features
Additional Services

(DNS management and more)

Email Forwarding
Overall rating

(Aggregated from various online sources and based on writer's opinion)

SeekaHost.com
Lowest
Need to be purchased separately
Available for free
Need to be purchased separately
4.8 stars
Namecheap
Low
Available for free
Available for free
Available for free
3.1 stars
Domain.com
Moderate
Need to be purchased separately
Available for free
Available for free
4.5 stars
Network Solutions
Moderate
First Month Free
Available for free
Need to be purchased separately
3.0 stars
GoDaddy
High
Need to be purchased separately
Need to be purchased separately
Available for free
4.0 stars
Google Domains
Moderate
Available for free
Available for free
Available for free
4.0 stars
Let's discuss the domain registrars and their features in deeper detail now.
6 Cheap Domain Registrars to Buy Domain For PBN
A relatively new name in the market, SeekaHost is quickly becoming a favorite domain registrar among website owners. It also offers a range of related services like website hosting, digital marketing, SEO services, and guides to help you get started with website building and blogging.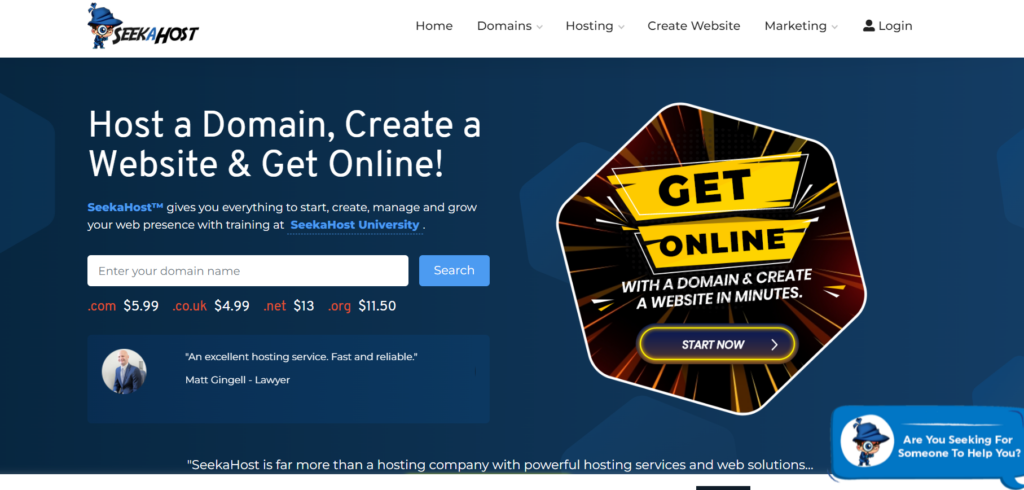 Key features:
One of the cheapest options for domain names including recognizable top-level domains.
A specific section for expired domain auctions along with helpful guides and blogs for expired domain purchases.
A list of searchable and popular expired domains is present on the website.
Free domain protection, email forwarding, and DNS management services.
Affordable and transparent domain renewal which is uncommon otherwise.
What's missing?
Pretty much you get everything you need to easily register domain names and even host the free WordPress hosting plans. Everything ever a newbie to seasoned pro bloggers needs to get online with a self-hosted WordPress blog using SeekaPanel. You can check your desired domain name at https://www.seekahost.app/domain-name-search/
A no-nonsense domain registrar, Namecheap offers a slew of new and expired domains for purchase along with several helpful add-on services to make your website-building task a breeze.

Key features:
Easy-to-use interface which lets you purchase the required domain names without hassles.
You can find domain names for dirt-cheap rates starting at 99 cents per year for some.
Free forever WHOIS privacy which saves a lot of money, especially if you have a lot of domains.
Free email forwarding service.
A well-known name in the market so an inherent trust factor.
What's missing?
Higher domain renewal rates, which is common in the market, but still something that negatively affects your overall experience with Namecheap.
Another popular name in the domain registrar niche is domain.com. The company has been around for a long time and is easily among the most trusted options.

Key features:
You can find both popular domain extensions as well as new and emerging ones.
Cheap purchase costs with some domains being available for as low as $2.99/year.
DNS management, email forwarding, and domain transfer lock facilities are available for free.
Option to purchase malware scanning and blacklist monitoring if needed.
On-call customer support is available from 7:00 am ET to 9:00 pm ET, 7 days a week. Live chat is available 24/7
What's missing?
Domain privacy and protection comes at an additional cost of $8.99 per annum.
No reseller platform, so if you want to trade expired domains, you are on your own.
Launched in 1979, Network Solutions is one of the oldest companies offering domain registration services. It was taken over by Web.com in 2011.

Key features:
50+ domain extensions are available for sale with a special section for buying/bidding on expired domains.
Scalable price chart with registrations for up to 100 years at once.
Auction and backorder options for expired domains.
24/7 live support is available via phone, email, and chat.
Additional features like easy online account management, DNS management, and domain transfer lock.
What's missing?
You'll have to pay $12.99/year per domain for email forwarding services.
Reports of lousy service after Network Solutions' acquisition by Web.com.
ALSO READ: How To Register Name Servers With Network Solutions?
A popular hosting service provider, GoDaddy also offers hundreds of domains – old and new – for registration.

Key features:
Extremely cheap domain rates for the first year
Bulk domain search functionality lets you find and buy multiple domains at once. This is extremely helpful if you want to build a PBN and need multiple expired domains.
Free email forwarding for 100 emails.
GoDaddy Auction is a marketplace where you can bid for domains and the highest bidder gets the expired domain.
24/7 live chat and telephone support are available.
What's missing?
GoDaddy's domain renewal rates are extremely high. As compared to competitors, with GoDaddy you'll have to shell out much more money from the 2nd year onwards.
Professional email and SSL certificates have to be purchased separately.
Yes, Google sells domains too. And Google's very own domain registration service, launched in 2015, offers new and expired domains with 100+ extensions.

Key features:
Build-in email forwarding for up to 100 aliases.
Free privacy protection for your domain.
Simple to use the dashboard which allows single-step sign-in with your Google account.
No change in the cost for subsequent renewals after the 1st year.
With Google, you get access to Google Cloud DNS for your domain, which means you get premium-quality speed at no extra cost.
What's missing?
Google does not offer easy to use domain hosting services. Thus, you will inevitably have to purchase hosting separately and then point your domain to the host before you can launch your website.
You can find cheaper alternatives for most domain extensions.
Now that you know where you can register expired domains, it is time to start registering the right domains.
Not sure how to buy the right expired domains? Here is a step-by-step expired domain buying guide which will help you make the right decision.
Find expired domains and start buying today!
FAQs
Key questions about expired domains – answered right here!
What are expired domains?
Domains registered by individuals or businesses which have not been renewed after the contract ends are called expired domains. Expired domains are available for registration.
Most expired domains have some link juice and SEO power. This means that using such domains is helpful for SEO. Domain registrars understand this. And thus, often put up expired domains for auction.
If the expired domains are not claimed in auctions, they are made available for regular registration at ordinary rates.
Are all expired domains equally useful?
No. Expired domains are useful only if:
They have a good link profile and SEO authority
Are non-spammy
Have never been penalized by Google
Are relevant to your current business or niche
Other than PBNs, what's the use of expired domains?
Here are some ways to put expired domains to use:
If the domain is receiving traffic, you can redirect it to your website to get traffic.
If the domain is relevant to your niche, you can use it to build your website and easily rank on Google. (Newer domains take longer to rank on search engines).
If you feel that the domain is valuable and not being monetized, you can buy it, improve it, and sell it for profit.
If you feel the domain may become valuable in the future, you can buy it, hold it, and sell it when it becomes in demand.