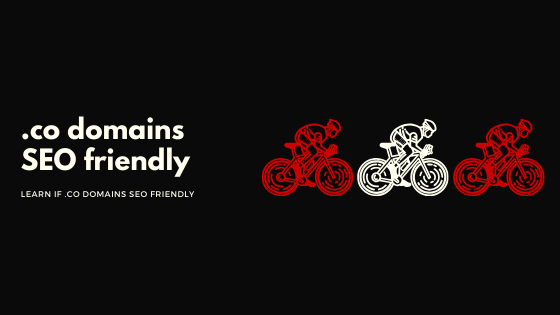 Are .co domains SEO friendly?
When looking for a domain name your first question might be which domain extension is best for SEO.
And if you are looking for.co domain names you might want to know is .co better for SEO?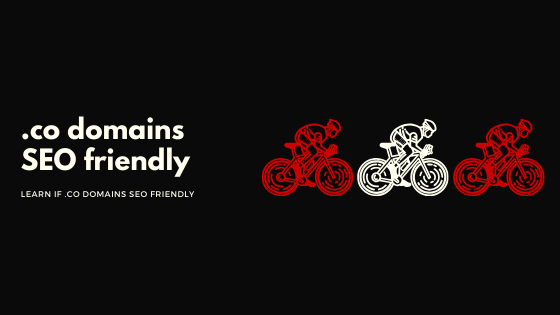 Before we initiate the discussion on SEO benefits of .co domains, let's be clear as to what exactly are .co domains?
.co is being incorporated as generic country code (gcc) extension. It has been utilized as an SLD (Second Level Domain) by various countries for driving Internet traffic. Literally .co denotes 'company' and when it's linked with a TLD (Top Level Domain) say for example .co.uk, it refers to the company that's in the United Kingdom.
Since .co is being adopted as an SLD, it's a matter of concern for the website owners as to whether .co is considered or treated at par with the .com or for that matter any top-level domain?
Or whether .co provides the benefit of high ranking in any search engines? The straight forward answer is not exactly! For SEO it's just like any other domain extension.
Relation between.CO and SEO
Now that we know what .co is all about, let's explore how it's being associated with SEO.
The prime concern for any website is to drive a good volume of traffic which is an arduous process and requires wise strategies to be implemented.
In order to achieve this traffic ratio, SEO (Search Engine Optimization) is incorporated as the sure-shot technique. This strategy ensures that your website is driving quality traffic and is ranked the topmost in the SERP (Search Engine Results Pages).
Missing on SEO can make your website a sort of malnourished.
Coming to the original query of what is the relation amidst .co and SEO or do Google and any other search engine place equal importance to this Second Level extension, lets us tell you SEO treats all the extensions the same.
But of course, websites having an additional .co extension may gain user's attention and credibility in contrast to the other legacy domain extensions, though it depends on other various factors too.
Anyhow, few of the SEO benefits availed by .co areas listed below:
Comparatively, you won't find .co domains unavailable. They are a little expensive for a reason. It has been quite a common practice that people buy and park the domain without using it, the high price of .co domains prevent people from buying it in bulk, thus making its availability more prominent.
It's SEO ethics which ascertains that domain name and extensions must be keyword specific, short and precise. .co very well fulfils all these requirements.
Co for company, what more relevant to this. SEO encourages such optimized domain names for granting higher search engine rankings. So make sure your URL has the appropriate one.
Though almost all extensions are straight forward to comprehend their long spells can really stretch your URL, making it difficult for the user to type and remember. For instance, www.summerclothings.co.in appeals much better and correlating in contrast to www.summerclothings.fashion.com.
Business website owners have moved far enough from the traditional .com extensions due to its unavailability and generalization. But any change is bound to have doubts and reasonable queries.
Opting for .co instead of .com confused many of the users since many treated both as similar. But the fact is that both have their own area of interest and SEO benefits.
On one hand .com became extensively used for any commercial websites, .co was released particularly to make the companies project their importance under any relevant TLD.
Whether you go for .co or .com, SEO does not differentiate and gets partial for any domain extension. The paramount factor is what quality of content your website is offering. Search engine like Google gives the highest importance to useful and valuable content for ranking purpose rather than merely on domain names and extension.
On the next article let me show an example of the power of .co domains and how you can also register a .co domain and rank the website at top of Google search engine.
you may also read about .Tech Domains: 5 ways to use the .tech domain for your new TECH business