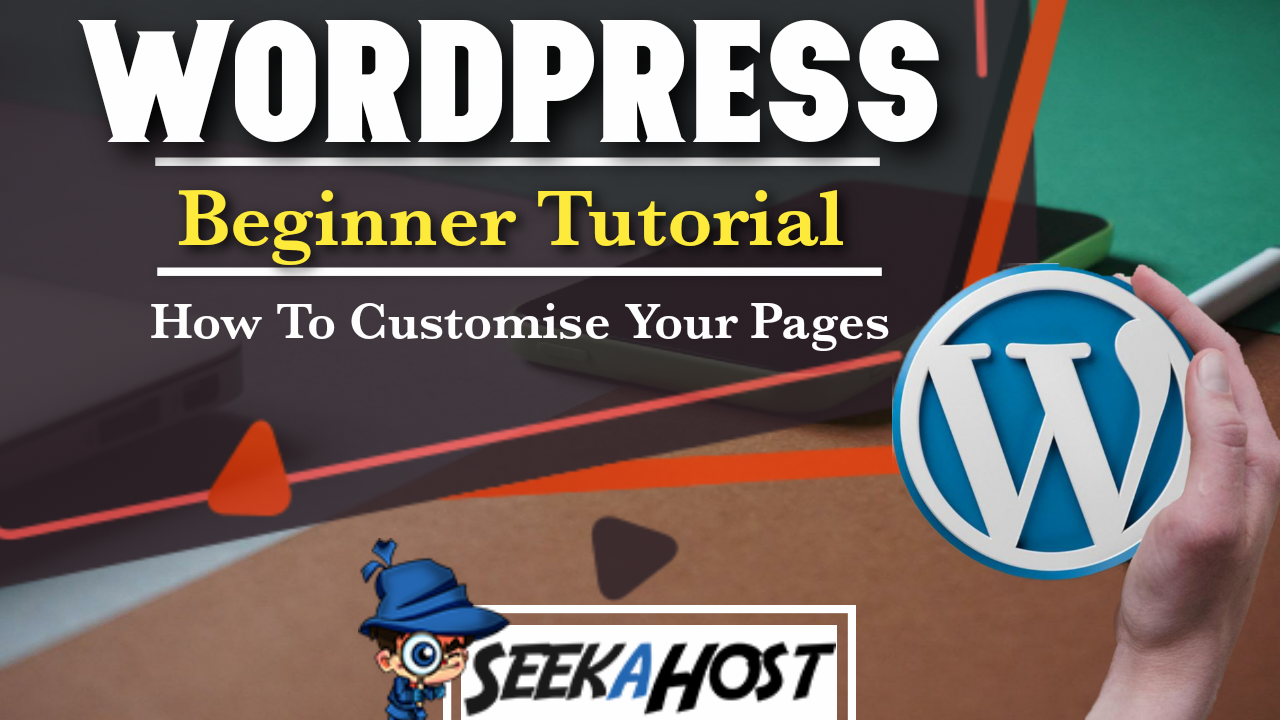 How to Customize Theme In WordPress
Quick and easy tutorial on How to Customize Theme In WordPress to make a your pages stand out and maximise viewer retention with your WordPress blog or site.
How to Customize Theme In WordPress
What Can You Customise?
You can customise all the elements in your template that you can interact with or see on your site.
It will differ depending on what them you are using as some may use different elements that others. As you can see in the video above, one site has many less options than the other.
Some of the customisation options we will explain are listed bellow.
Recent Post Sliders
Content Options
Site Identity
Colours
Header Image
Background Image
Back to Top Menu Buttons
Menus – Widgets 
Homepage Settings
How to Customize Theme In WordPress
So to get started you will need to log in to your WordPress Dashboard. If you are having problems logging in, you can check out our quick video tutorial here.
Now from here you can go to appearance on the left hand side of the dashboard and using its its drop down selections click on customise. You can also customise your site whilst on it as long as you are logged in with an admin acount, or one with permissions to edit. To do this just select the Paint brush on the top left of your site which says Customise next to it.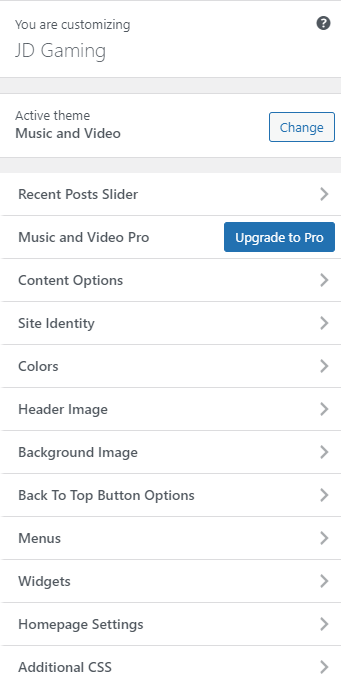 Editing The Theme to Suit the Purpose of Your Site
Now that your able to see all your options on the left you can choose what to edit. I recommend havening a look through all the options and just seeing what you have available before you get started with a particular theme.
Although it may seem like a long process, it will save you a lot of time trying to change them in the future once you have set up all the customisation options. As not all themes have the same options and you may potentially lose work or just not be able to display it.
If you havent chose a them Theme yet we also have another article here showing you how to do that.
Now once you have chosen your perfect theme its time to customise.
How to Customize Theme In WordPress
There are many options you can chose from, listing them all would only result in a long and drawn out article, so to see all the elements above in more detail please check the video at the top of the article and here we will explain how they all work in general and what you will usually get as standard on a theme as they all differ.
Site Identity
This is where you can add a site title and tag line which will display at the top of your page. It will also let you add a site icon and a logo on some themes.
Colours
From this option you can add, remove or change any changeable colours on your site, such as back ground colours.
Header Image
Most Themes will include a Header Image, it will tell you the max dimensions and you will be able to upload a new background image here.
Menus
You can arrange your pages here, add new pages or menus and arrange the layout of your pages on the site through a menu that you create or have already set up.
Widgets
An important part of every WordPress Site or Blog are widgets. For a more detailed article on Widgets click here. Using widgets you can add different elements such as search bars, RSS feeds, recent posts all on the different page areas set up on your theme. Most themes differ so although one might have a sidebar widget area, another might only have a top area for your widgets.
Homepage Settings
Here you can can chose what pages you have as your Home or Blog page
Looking to Get Yourself Online Today?
Get Online with SeekaHost in Under 60 Seconds