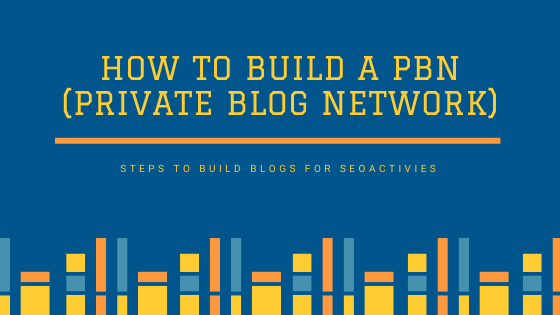 How to build a PBN (Private Blog Network) – Steps to building blogs for SEO
The SEO industry has been using PBNs for almost a decade now and some of you are still looking at how to build a PBN.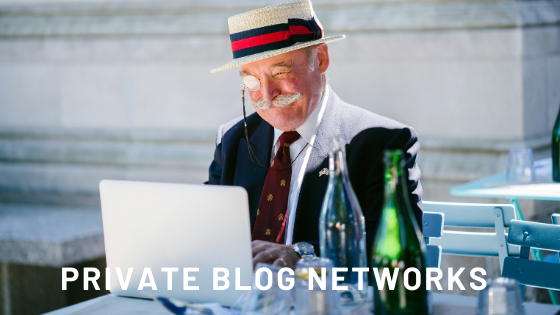 I've shown the steps to build private blog networks in our Facebook group, however, I feel still the newcomers to the SEO business struggling with how to start a PBN.
What is a PBN?
A PBN is a private blog network that hides their hosting IPs so no one can guess it's owned by one owner.
By using whois guard and unique IP addresses a blog can be hosted to look like it's owned by a unique person.
No let share with you a video watch you the video by Derek Pierce who shows the starting steps and some ideas about how PBNs helps for SEO in 2020.
Do PBN's (Private Blog Network) Work SEO Link Building actives in 2020 like they used to be?
PBNs built that way worked great and still works, however in this guide I want to show you how to build a PBN with the concept of going public.
Read how to make more from PBNs for more details.
When you build a PBN the way I will show you, there are no worries for deindexation, and I bet the SEO power is huge.
We've built so many PBNs this way and it works so well to rank and bank.
Check these sites first to get an idea of how a well-built PBN looks like:
And this one > (https://www.equity-marketing.com/) is the super niche-focused PBN built to support the marketing and SEO niche SEO. You can see the quality of the blog and how ti's designed.
SEO expert John Bucalo always tells to build niche-focused PBNs and they give the best SEO boost to linking money sites.
You can check this site which is a pure SEO content and also a lead generation agency website. That's a good example of how an SEO niche PBN should be built.
This (See here)website with its blogs is another good example of a blog with great content and that's the kind of blogs that passes on SEO juices to any website that it links.
I bet you expected to see such level PBNs. I call them blogs that are public for guest posting services and make money online blogging.
You cannot build blogs privately and try to hide from search engines if you wish to rank on them. However, you can publish the blogs in a manner they are acting as privately owned and hosted by many people on the web.
Why do you host PBNs on unique IPs?
Because then search engines like Google or competitors can't quickly pick it's owned by one/same person who is using it to manipulate SEO activities.
Let me tell you something about my personal experience.
At ClickDo we have registered thousands of domains for our own blogs and clients. Every blog is registered by ClickDo and shows that they are owned by ClickDo.
I've tested it if that matters when it comes to building blogs and linking from those blogs to same money site, I wouldn't have done it. To be honest, nothing happens when you build authentic blogs to support the web.
But if you are worried use whois guard to be on the safe side. You can get it when registering an expired domain name at SeekaHost.
If you build the blogs to look real and publish good content that will not save yours from any horror.
Should you use unique IPs to host expired domains and build PBNs?
YES. Because this is good to keep diversity and it shows that each domain is hosted on a unique IP and referring domain profile looks great.
Why?
Because search engine like Google may not like to see all domains that link to a money site are hosted in the same neighbourhood. At least as of now, that's what we can say and following that will save your PBNs.
That's why pioneers in the SEO industry use the multiple IP SEO hosting and PBN hosting solutions from SeekaHost.
In this guide, I wanted to take a different approach on how to build a PBN and show you what matters and how to build blogs that really help the SEO work.
What do you need to build a PBN?
Expired domains
A reliable registrar to register the domains
Multiple IP PBN Hosting
A CMS to build your PBN (Use WordPress or HTML for ease)
Content for blog/s (Quality content)
Images and media
Knowlehttps on how to start a blog/site with On-page SEO (Ask me for the SEO training course access)
Those are the top 7 things to know when you want to build a PBN.
There are many people who have covered about how to start a PBN, how to find the expired domain and show the details on how to build a PBN.
So, let me link you up with the best recourse to learn how to build a PBN.

If you have more questions about how to create a PBN, email to me or ask on our live chat support.
You can also ask Praneet about PBNs on the Facebook group.
Read: How to build your PBNs footprint less for SEO advantages?
[Tweet "These are best tips on how to build a PBN and support your SEO!"]
If you are interested in starting an SEO business and scale your private blog networks for SEO, read the below guide I've written for you…