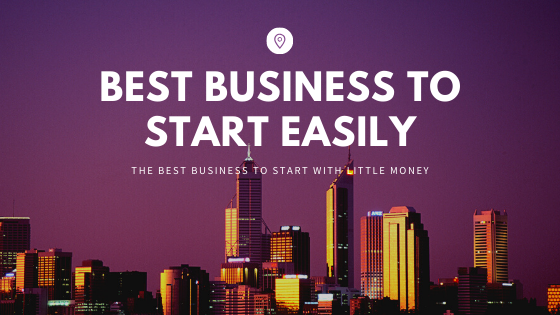 Best business to start with little money and do it online from home
When I was looking to start a business, I wanted to know what's the best business to start with little money or no money at all. Because I was curious about if it is possible to even start a business in this country (I was in the UK at that time) with very less money.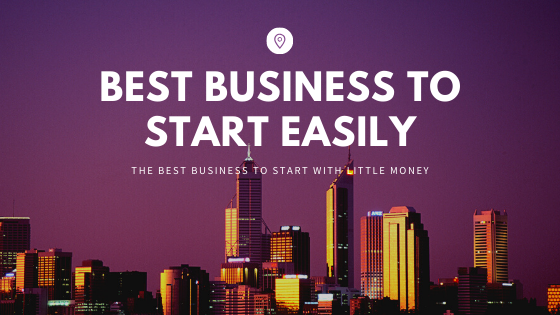 I did so much research about the best ways to start a business and what are the best ways to start a new business in the UK and do it online while at home. Because I always wanted to do work that I can do from anywhere I choose to me. Working from home and earning money was always in my mind.
I was seeing many people working from beaches, some carrying a laptop and some people claim to be earning money online while working from a laptop from wherever they wish.
This got to me to do more and more research about how to get started with a new business that I can do it from anywhere.
During that, I read the book 4 Hour Work Week and I was doing a job that just did pay me to live and pay then rent. And I was fed up with that job and did not want to go to work every day. That's where I started to research business ideas and what I can do to earn some money. I did extensive research online to find ways to start a business with no cash.
I started to get many articles explaining easy ways, like sign up to the website and get paid by clicking on links and very low-grade work which I did not want to. And other things where they were asking for money from me to get started.  So, I ignored those sites and kept doing my reach with the motivation to pursue my desired to find the best business to start with little money.
I also read the book $100 Startup at that time and some of the ideas in that book got me closer to my goal of starting a business with less money (Read this article to get more ideas here).
$100 was not bad but I wanted to see if I can start a business with even less money.
I was thinking max $50 but my inner desired said I can find a way to start a new business that I can first test without losing much money.
So, I kept looking for the best ideas to start a business and started to read articles about starting a blog. Many people claim to start a blog and earn money online writing content and promoting affiliate products or having ads on their blogs.
And that required very little investment from my side to get started but the problem was the earning potential was low in the early stages until the blog grows with more traffic. But you know what, I got started with a personal blog.
To start a blog I had to register a domain name and then buy web hosting. So, I registered my first ever domain name fernandobiz.com which cost me $12 or so at that time back in 2014 and then signed up for a cheap web hosting package. And I asked for some help from a friend, but I wasn't happy with the response, so I went to YouTube and learned how to start a blog UK.
I learned how to build my blog and got it online. After that, I kept writing on my blog and, to be honest, it wasn't hard at that time to get organic traffic from Google.
Also, I read and learned about SEO, so I did on my blog posts and kept getting more and more traffic from Google and Bing search engines.
Then I found that putting AdSense on my site is a great way to earn money online, so I did it. Bamm I made some money online! It wasn't much but I was so happy to see some money was made from my efforts to earn online.
So, I kept doing while reading and learning more and more about how to earn blogging.
Then I read an article one day that SEO is going to be a big money industry and every business owner will need search engine optimization services. So, I put most of my time to read about it, I fell in love to learn it during my time at that job which I left before the end of 2013 to jump full time with my newly found business.
I learnt everything about SEO, built more websites and tested how to rank a website on Google.
And then I realised that many business owners are looking for SEO consultancy, so I reached out to people I know with business contacts and let them know that I can help any business website rank higher on Google.
One day I got a call from my lawyer and she introduced me to Quick Wasters owner Ruwan. He contacted me and we met, and he hired me to do SEO services for his business website.
I did it petty well and his site ranked on Google and more and more business owners started to reach out to me and asked for SEO consultancy services.
I started charging from £50 and very soon moved to £200 per month and then to £700 SEO consultancy retainers and then £1000 per month and eventually landed business people as my clients who paid me up to £6000 + VAT per month (to my Agency which I built by then)
Life changed for me and I moved to Canary Wharf, London which is a very luxurious area to live and do business.
By now you must have got the idea about how to start a business with little money if you invest some time to learn SEO skills.
There are many other businesses you can start but the SEO business is one of the best businesses to start and it's easy to start if you learn digital marketing skills
With that first step I took to find out the best business to start easily, today I own several companies and become the CEO of SeekaHost which offers affordable web hosting services for personal and business customers.
I have done digital marketing training courses that will teach you everything you need to get online and start a business easily.
Blogging is a great business model and for that, we have created the how to start a blog and make money guide, as well as the SeekaHost University, has courses to teach how to write content that ranks on search engines.
Do not over the thing, just get started and learn by doing.
I've done this and made so much money and now you can start a business online for less money and all the training if 100% free for you to learn the vital SEO skills and online marketing strategies.
Get started with the best business that you can start with very little money!
I wish you all the best.
One more thing please invest your time in gaining skills and from that skill set help others (ideally business owners) to make money and then you will get paid to do what you enjoy.
You can visit my personal website here so you know who I am and why I'm doing what I do and the greater vision.