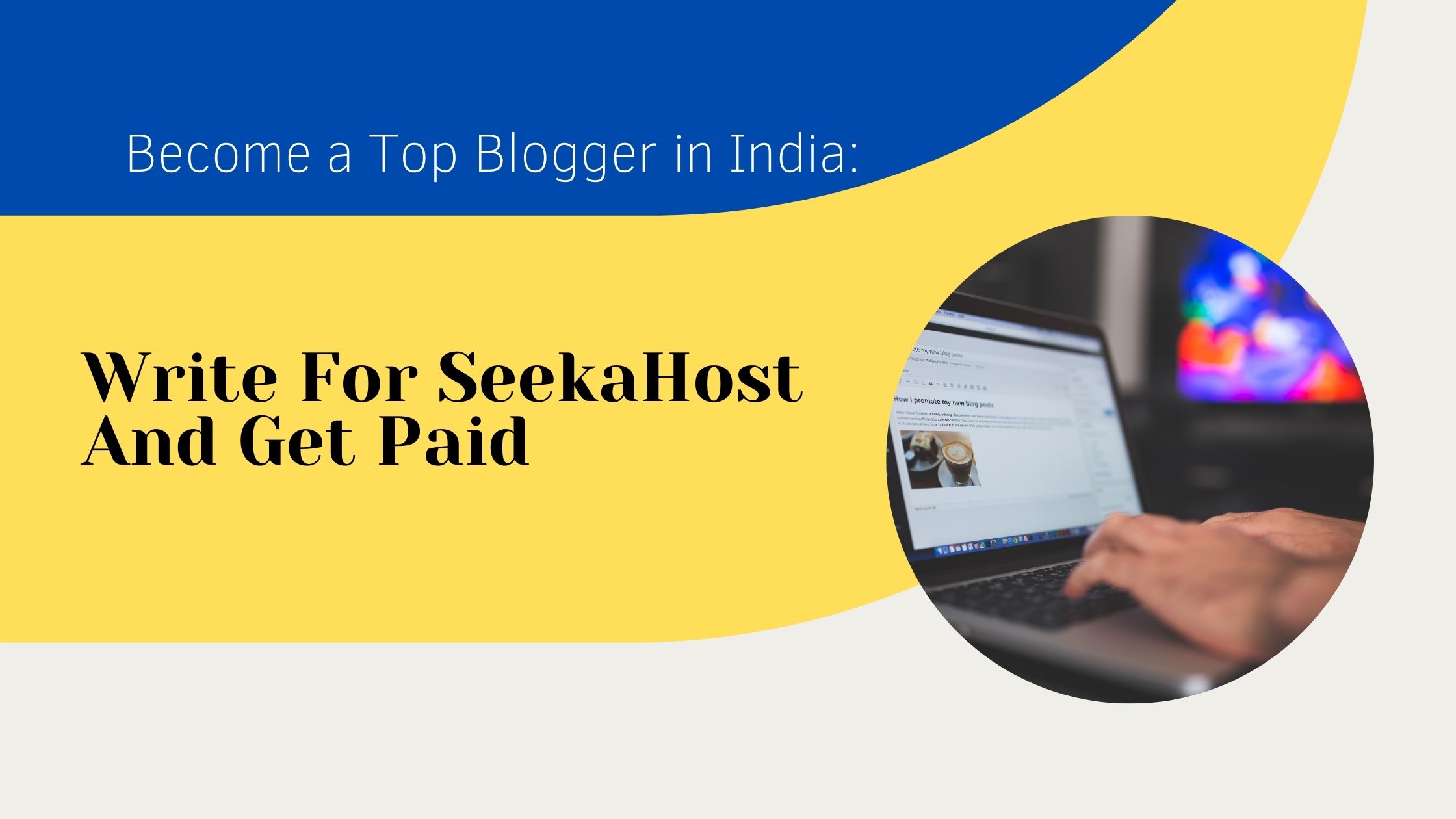 Write For Us And Get Paid For Your Content Submissions Guest Bloggers
Looking to write for us and get paid opportunities on well-established blogs?
At SeekaHost we are looking for bloggers to write for our tops blogs and get paid every day.
Most of our writers are top bloggers from India, UK, the US and from around the world but we see that many people look for good writers for their websites and get paid online.
So, today I want to invite all you writers to write for us and get your articles published on the hot SeekaHost blog which has grown quickly to become a top blog with thousands of visitors every month.

We have many blogs with SeekaHost domains and mainly the
are looking for people to submit a guest post or send over their well-written content.
We also have many blogs at our digital agency site under ClickDo, which we are equally growing to the level of the SeekaHost blogs as you can see here:
62 Best Guest Posting Sites List for Blogging & Content Marketing
So you can create amazing content and submit it to us via this page https://www.seekahost.com/write-for-us/ or just create an account at SeekaHost and let us know about your content.
If you are keen to get your author profile and get published on multiple blogs with SeekaHost as well as our other sites, you can do that. Just emails us to fill the form below for inquires about guest posting services blogs.
This is a unique opportunity you shouldn't miss!
What content are we looking for?
We are keen on content covering the below topics:
Blogging
Web hosting
Domains names
investing in domains
Online Business
Online Marketing
Business Starter guides
SEO tips and tricks
Remote Working
Digital Entrepreneurship
Those are the top 10 areas in which we are looking for well-written content.
You can see our articles written in an SEO-friendly manner so they rank in top positions on Google to bring in increasing web traffic:

Each article you submit and that is approved by our editorial team will go under your author bio so that your name will become known and popular.
You can also get picked up as a writer by thousands of business owners who are looking for content writers via the SeekaHost Directory. Why not set up your profile here too?
How to write for us and get paid?
Submit your articles via this page https://www.seekahost.com/write-for-us/ and mention your prices for the content.
We do pay from $1 per 100 words. And keep in mind that you get exposure, so we like it when you give us the best prices when aiming to get paid for your content.
We do accept links from the articles including your author bio but are not welcoming links just for the sake of linking with no relevancy or value. Please don't add any commercial anchors as we have the right to tweak the article to suit our audience.
So, if you are keen to write for us and get paid while in India, you are welcome to submit your blogs to us and get them published.
We also have hundreds of guest posting sites to get your articles published and get massive brand awareness and improve your SEO.
You can see how our expert teams use guest blogging to boost SEO and ranks of websites on our SeekaHost YouTube Channel and SeekaHost University YouTube Channel. And at SeekaHost University we teach the skills to make your web content so epic that top ranks are guaranteed!
Therefore, we recommend writing for SeekaHost to get paid and take the online courses at the same time to really become the next top blogger attracting thousands of visitors every month.
There are more opportunities like becoming a regular writer for SeekaHost and earn money. The payments will be made as soon as the articles are approved to go live on our blogs. If you have got your profile up on SeekaHost, it will give you massive credibility, as well as your content, will rank well on search engines.