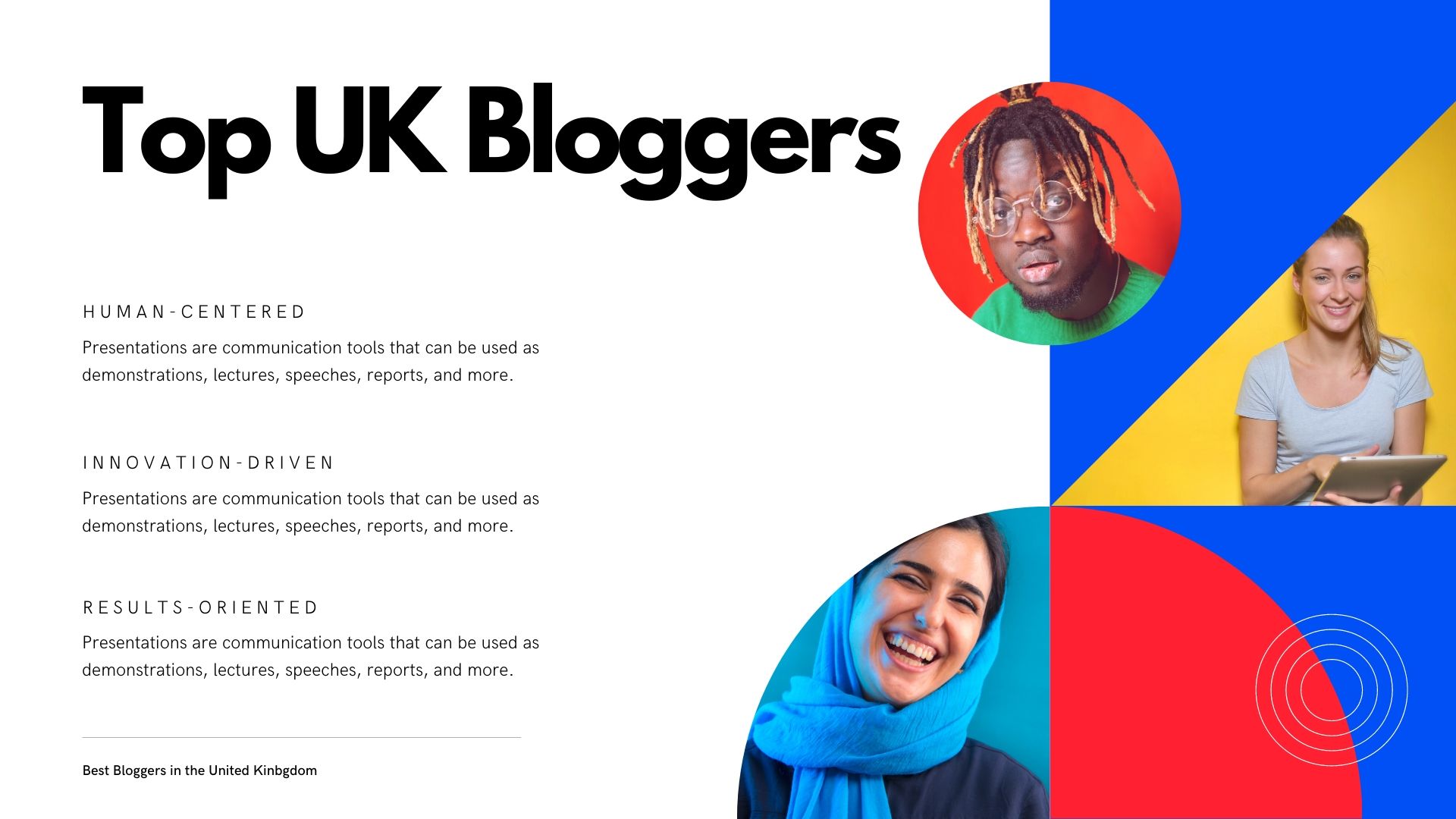 Top 100 UK Bloggers & Influencers and Ways they Make Money in the United Kingdom
Some of the best UK bloggers & influencers we present in this top 100 Bloggers List are not only well-known, established people that run powerful blogs and online presences, catering to thousand and even millions of followers with their blog and social media content, but can also be considered internet entrepreneurs – and you will see why and how.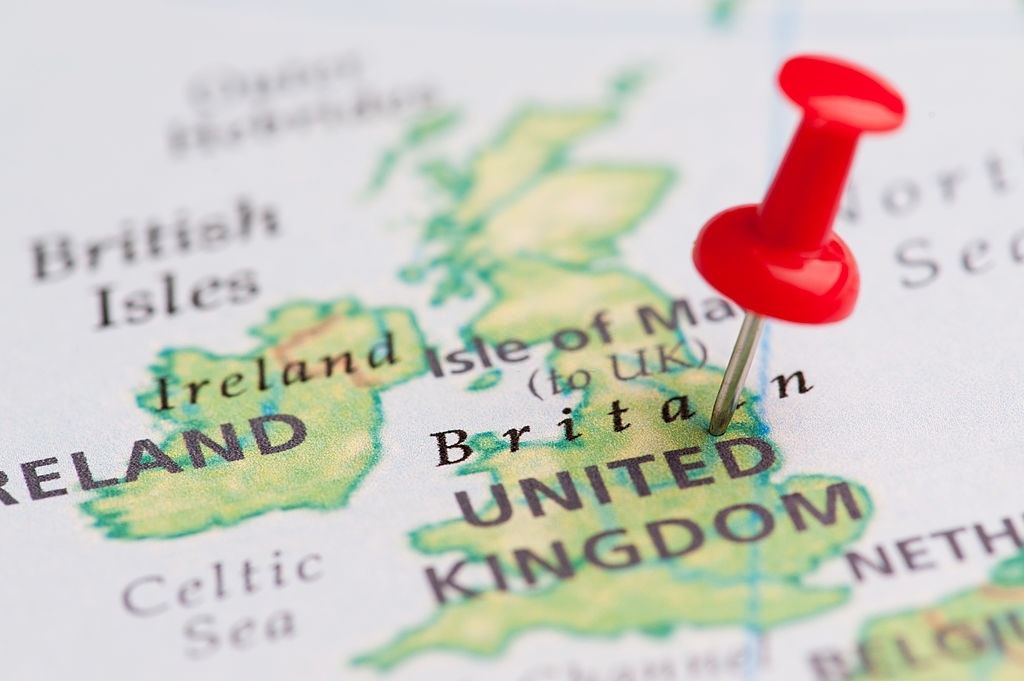 With English pop culture, fashion, food, sports and so much more, the top UK Bloggers offer something that's incredibly unique. They entertain and inform their audience with their uniquely curated online media content and often being a celebrity/socialite and blogger/influencer go hand in hand.
Blogging has gained immense popularity in the UK over the years and nowadays, there are thousands of regular bloggers to be found, utilizing various online channels like YouTube, Instagram, WordPress, Facebook, Twitter where they accumulate a massive following of thousands to millions. They thrive on various niches from lifestyle, beauty, fashion, travel, food, tech reviews, gaming, you name it!
Many become digital entrepreneurs with their blogs, earning an income via their internet platforms and are able to lead the digital nomad lifestyle.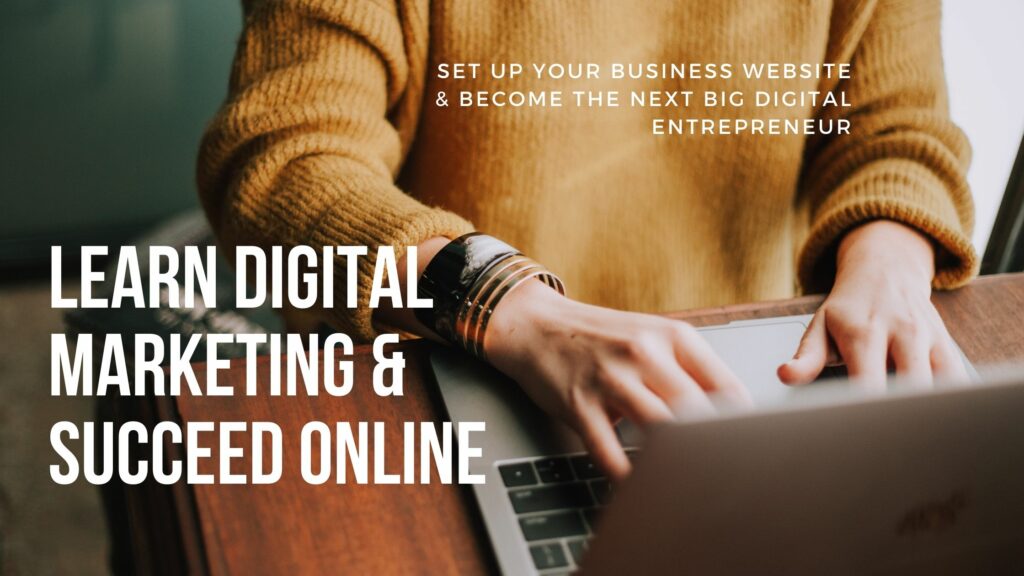 In our list all UK Bloggers and Influencers are judged and ranked by the followers they amount on their web presence such as their social media profiles as these statistics are widely and openly available to the public, however they are volatile and represent the data that was available at the time of publication. If you are interested in discovering how much regular web traffic they attract, you can use SEO analytics tools, however some are not free to use.
The 100 Top UK Bloggers list kicks off with the most influential ones with the most followers. We break it down for you, so you can see the difference between bloggers having millions, hundreds of thousands, thousands and hundreds of followers. So, we offer you an overview of the so-called macro- and micro-influencers so you can compare and be inspired.
We analyse their strategies to market themselves and how they use their blogs and web profiles to reach and attract many visitors and followers, increase their following and with that their influence and net worth. We look at different monetization techniques and blogging tools and how the bloggers integrate and use them. See how they make money with blogging by creating unique websites and web content that benefits their online ventures. Learn about different online marketing techniques for monetization like affiliate marketing, sponsorships, paid reviews and other ways to earn as a blogger.
UK Bloggers with Millions of Followers – The Superstars
1. Richard Branson
When you hear the name Richard Branson you immediately think of the rich billionaire owner of Virgin. What you may not be aware of is that he has a blog where he shares business secrets with readers very successfully while also showing his private side as a family man. His children's blogs are also featured as they are themselves entrepreneurs just like their father. All his companies are listed and his blog articles are mostly related to his business activities, indicating that he sues his blogs mainly to support his businesses rather than trying to earn directly through them.
Blog: https://www.virgin.com/branson-family/richard-branson-blog

Twitter: 12m Followers
Facebook: 3.2m Likes
Instagram: 4.3m Followers
2. Zoe Sugg
Zoella covers all lifestyle topics from styling, beauty and shopping, among others regularly lined up for you. She has such a huge following and her background in interior design gives her invaluable insights that she shares on her blogs. She also sells her own products on her blog via the "Shop Zoella" section where fans can purchase her books, accessories and more. Her strongest following is on her Instagram, which is why it is featured on her blog too. Apart from selling her own beauty product range now, she reviews other beauty products and likely earns commissions for such.
Blog: https://zoella.co.uk/

Twitter: 198k Followers
Facebook: 1,402 Likes
Instagram:  9.1m Followers
3. Adnan Ebrahim
Adnan Ebrahim, founded the blog Car Throttle in 2009 and it has grown to become the number one site for young car enthusiasts. It is dubbed the 'BuzzFeed for cars', and consists of a community where people with a passion for cars, who call themselves 'CTzens' are connected. As the preferred online portal for millennial car fans, the blog's editors produce car reviews and content with car news from around the world. The website has now become part of dennis publishing and offers various brand campaigns, sponsorships and advertisement campaigns as well as selling their own merchandise in the web shop.
Blog: https://www.carthrottle.com/


Facebook: 6.7m Followers
Instagram: 1.6m Followers
4. Joe Wicks
Joe is a professional body coach that will help you on your journey to achieve your fitness goals. He shares his fitness and nutrition tips on his personal blog and sells his training program and app on it. He has also added his books, links to his YouTube Channel and Podcasts. Interestingly, he does not feature his Instagram on his blog, where he has the most followers. But it is clear that he mainly earns from his own products and publications.
Blog: https://www.thebodycoach.com/

Instagram: 3.9m Followers
5. Tanya Burr
Tanya is a fashion blogger who often posts photos of her travels showcasing her fashion brand and style. Her outstanding passion in fashion has seen her active online from 2009; she's landed acting roles in various films as well as a goodwill ambassadorial role with the UNHCR. Her personal blog simply features her Instagram feed with images of her, which clearly shows where her main source of income lies, which is likely through affiliate marketing and paid sponsorships.
Blog: https://www.tanyaburr.co.uk/
Twitter: 2.7m Followers
Facebook: 689k Likes
Instagram: 3m Followers
6. Tim Burton
Tim Burton hosts a car blog as well as a YouTube channel where he tests and reviews as he calls it supercars. He also boasts of a great car collection himself and shares his latest test drives on YouTube and on the blog. He disclaims on his blog that he may sponsor third parties through ads and affiliate links. With over 2 million subscribers on his YouTube channel he offers paid advertisements and has his own car museum that he features.
Blog: https://shmee150.com/

Twitter Page: 61k Followers
Facebook Page: 2.6m Followers
Instagram Page: 1.5m Followers
7. Louise Pentlan
Louise Pentland is an author, blogger, and YouTube personality. She started out on YouTube but currently hosts a beauty and parenting blog. She has attracted a wide following over the years as she continues to evolve, tapping into interior design, plus size fashion, and motherhood domains via her vlogs, podcasts and books. It appears that Louise mainly earns from her own publications and channels through sponsorships and affiliate marketing.
Blog: https://www.louisepentland.com/

Twitter: 1.9m Followers
Facebook:  894k Likes
Instagram: 2.5m Followers
8. Eleanor Laura Davan Mills
Eleanor is a food writer whose mother happens to be the Sainsbury heiress. She has become a food advocate and you can find her mouth-watering food recipes and products on her personal blog under her brand name Deliciously Ella. The blog is more like a shop, featuring her food products and an app giving access to all her plant-based recipes, exercise videos, guided meditations, podcasts and much more. She's clearly more of a food entrepreneur than a blogger.
Blog: https://deliciouslyella.com/recipes/

Twitter: 191k Followers
Facebook: 326k Likes
Instagram:  2m Followers
9. Lucy Mecklenburgh
Lucy is a woman of many hats. She is a fashion designer and fitness expert. On her blog she advises readers on getting healthy and sorting out everyday health challenges through exercise, healthy nutrition and more. Through her app everyone can access her training courses. But her blog posts are available for free. People can purchase items in her shop or pay for the training courses and she likely earn also through sponsorships and affiliate marketing.
Blog: https://www.resultswellnesslifestyle.com/blog

Twitter: 1.4m Followers
Facebook: 9.2k Likes
Instagram:  1.7m Followers
10. Niomi Smart
Naomi smart is a blogger based in Bristol, England. Her blog revolves around fashion, where she discusses ways to improve your look through clothing and makeup. She appears to provide product reviews that she is likely paid for and also features a shop where she can earn through affiliate links. Follow the latest fashion trends in the UK from her blog or shop products that she endorses and recommends.
Blog:http://www.niomismart.com/

Twitter: 1.3m Followers
Facebook: 39k Likes
Instagram:  1.4m Followers
11. Giovanna Fletcher
Talking about accomplishments, Giovanna has them all as a decorated author, actress, and blogger. Her blog is all about parenting and success in life with a family. The blog offers articles around topics she covers in her books, which are also available here, insights about her collaborations with different retailers such as Next and general family and motherhood-related topics. She is likely to earn from her products, channels and events and possibly also sponsorships featured on her blog.
Blog: https://www.giovannafletcher.com/blog

Twitter: 335k Followers
Facebook: 380k Likes
Instagram:  1.4m Followers
12. Mathew Taylor
Mat is an acclaimed YouTuber and blogger who reviews and tests Retrotech. His blog is full of videos he has uploaded on YouTube since 2009. His dedication to the craft has garnered him over 1 million followers on the platform and it appears that his blog is not in use now. This indicates that his main channel is his YouTube channel and this also becomes evident when looking at his blog, which mainly consists of his YouTube videos. You can see a disclaimer on his blog saying "shopping links are affiliated" – a lot of his blogging income will derive from affiliate marketing. And he shares exclusive videos on Techmoan is creating Videos of New & Retro Tech | Patreon which is a membership site. He does not appear to have any social media accounts.
Blog: http://www.techmoan.com/

Summing up the first round:
Having looked at the heavy weights of UK Bloggers and Influencers, we can establish the following success strategies they have applied to attract millions of followers:
Building a unique brand – each blogger regularly shares content about their expert niche and they have built a brand with their name on social media and YouTube and use their blog to showcase all activities, services and products they offer. They have collaborated with many relevant news and tv channels and marketed themselves to increase their exposure and followership, establishing themselves as experts in their field.
Entertaining & Educating – each influencer provides entertaining and informative web content customized to their target audience. A fitness blogger offers recipe books, a parenting blogger offers children's books, a food blogger offers a healthy lifestyle app. All of them have turned their online content into products or services that they can earn from.
Scaling – to keep up with providing relevant and regular content on all their channels they have scaled their operations and invested in publishing books, apps or products, turning them into digital entrepreneurs (most of them have registered companies in the UK which you can find on Get information about a company – GOV.UK (www.gov.uk)).
UK Bloggers with Hundreds of Thousands of Followers – The Rising Stars
13. Kaushal Modha
Kaushal brings the Indian culture into perspective in the UK with beautiful fashion and lifestyle blogs and videos on her blog. The majority of her followers are subscribers to her YouTube channel with 2.6 million viewers. Through her blog she shares her video tutorials, articles and all the beauty products and fashion accessories she uses, which can be purchased through her shop on her website. She likely earns affiliate commissions from these sales and money from sponsorships.
Blog: https://justkaushal.com/

Twitter: 56k Followers
Facebook: 90k Likes
Instagram:  959k Followers
14. Lydia Elise Millen
Lydia is passionate about fashion and design, and that is how she turned her hobby of beauty product reviews into a successful blog and business, earning commissions and from sponsorships. She reviews both new and old beauty and fashion products to keep you abreast of the trend changes on the blog and YouTube. You can purchase the products she uses via her blog either directly through her blog posts or in her shop.
Blog: https://lydiaelisemillen.com/

Twitter: 85k Followers
Facebook: 16k Likes
Instagram: 925k Followers
15. Victoria Magrath
Victoria Magrath created the blog Inthefrow back in 2012, and it has grown to become one of the most successful fashion blogs in the United Kingdom. The blog which shares Victoria's personal style and fashion tips, ranging from her essential pieces to best maxi dresses for the summer, also won two Vuelio Blog Awards at the 2018 event. All the items she uses in her posts can be purchased via her shop and she even sells preset packs for photos.
Blog: https://www.inthefrow.com/

Twitter: 204k Followers
Instagram: 881k Followers
16. Fleur Bell
Fleur de Force is a famous UK fashionista who has been featured in several high-profile publications, including the Guardian Newspaper and has accumulated a following of over 1 million on her YouTube Channel. Her blog mainly focuses on product reviews (likely to be sponsored) of beauty products, but she also provides guides about seasonal trends. Items she wears and uses can be purchased in her shop and she also features a baby bump shop through which she likely earns from sales commissions.
Blog: https://www.fleurdeforce.com/

Twitter: 295k Followers
Facebook: 121k Likes
Instagram:  768k Followers
17. Estée Lalonde
Estée is a UK based Canadian blogger who has established herself in the beauty industry. She has a unique eye and perspective on beauty, fashion, jewellery, interior design, and travel and shares her insights and tips via her popular YouTube channel where she has over 1 million subscribers and via her personal blog. Her blog also features a shop where fans can purchase her recommended fashion and beauty items that she is likely to be paid to review and feature. She also shares a journal on her blog.
Blog: https://www.esteelalonde.com/

Twitter: 714k Followers
Facebook: 62k Followers
Instagram: 235k Followers
18. Alice Liveing
Alice has a history as a dancer and art performer. She has used her previous experience to become a successful blogger, author and personal coach with branding herself Clean Eating Alice. She helps people set goals, attain fitness and good health. Via her blog she shares fitness routine tips, healthy recipes and a shop where her books can be purchased. Strangely her YouTube channel does not have any content, but via women's health magazine her fitness videos can be found.
Blog: https://alice-liveing.co.uk/

Twitter: 682k Followers
Facebook: 84k Likes
Instagram: 509k Followers
19. Emma Hill
Are you looking for designer bags online? Get the most helpful tips on picking handbags and other fashion accessories for all types of events and outfit types. Emma's blog covers anything a fashionable trendsetter needs to know from beauty to travel. And you can shop her wardrobe in her shop and you can watch her product reviews on her YouTube channel, which earn her an income through commissions and sponsorships.
Blog: https://emmajhill.com/
Facebook: 5k Likes
Instagram: 677k Followers
20. Paul Steel
Enjoy the ramblings of Paul and his friends as he travels the world sampling different cuisines. His blog is the epitome of travel and food in just one cocktail to relish. He and his team of authors review gear required for hiking and travel, places to stay and eat and they share their favourite recipes. They likely earn commissions through their reviews or sponsorships. Via their merchandise shop you can purchase any equipment they recommend.
Blog: http://www.baldhiker.com/

Twitter: 669k Followers
Facebook: 4k Likes
Instagram: 22k Follower
21. Tom Bellingham
Do you love motorsports? If you enjoy watching the Formula 1 car races as a hobby you can follow the WTF1 blog off the track to get all the stories around F1 drivers, scandals and more. Go through the videos and quizzes to interact with your favourite sport or join the gaming community featured on the blog. You can also purchase t-shirts, mugs and accessories with WTF1 designs.
Blog: https://wtf1.com/

Twitter: 286k Followers
Facebook: 486k Likes
Instagram: 630k Followers
22. Caroline Hirons
Caroline Hirons is a certified aesthetician and skin care UK Blogger to consult for all things beauty, with her unique styles showcased on her eponymous blog. Caroline won the Best UK Beauty Blog at the Vuelio Blog Awards 2018, and she has worked with several well-known beauty brands to promote their products as an affiliate via reviews. Caroline has definitely achieved huge social influence, with a loyal following of her beauty fans owing to her dedication. She features a shop on her blog where all the beauty products and treatments she reviews can be purchased through her, which allows her to earn a commission. You can also find them in her cheat sheets.
Blog: https://www.carolinehirons.com/


Twitter Page: 102k Followers
Facebook Page: 76k Followers
Instagram Page: 626k Followers
23. Nigel Harniman
If you love cars, then there is just one place to find the most beautiful selection of car photography, it is Nigel's blog. Nigel is a talented photographer who has produced digi
tal photography for over 30 years with a passion for moving things with wheels. He works with famous car makers as a photographer and director for their advertising campaigns, which he also features on his blog. But he also earns with landscape and portrait photography.
Blog: https://blog.harniman.com/

Twitter: 4k Followers
Facebook: 612k Followers
Instagram: 25k Followers
24. Lizzy Hadfield
Lizzy's work has gained acclaim online, and going through her blog will definitely make you a devotee of her photographs. She has curated photographs to represent fashion and lifestyle, architecture as well as promote new talent. Her blog therefore mainly features her photos and Instagram feed and follow options to subscribe to her social media channels.
Blog: https://www.shotfromthestreet.com/

Twitter: 7k Followers
YouTube: 161k Subscribers
Instagram: 540k Followers
25. Gaz Oakley
Vegan recipes are the way to go in the 21st century as Gaz's YouTube channel shows with over 1 million subscribers. Fortunately, chef Gaz has curated the best vegan dishes on his blog to boost your walk in the plants-only life. And he also shares other vegan options such as vegan clothing and you can share your vegan message with his merchandise available in his shop, plus start cooking his vegan meals using his recipe books.
Blog: https://www.avantgardevegan.com/

Twitter Page: 15k Followers
Facebook page: 52k Likes
Instagram: 523k Followers
26. James Haskell
James is known as a professional rugby player for the England national team and the wasps. He personally writes articles on his blog on how to keep fit for fans and players alike. He is also an author and DJ and does podcasts, which can be streamed as well as his songs.
Blog: http://www.jameshaskell.com/

Twitter: 197k Followers
Facebook: 121k Likes
Instagram: 509k Followers
27. Amelia Liana
Amelia writes informative, practical and stylish blogs based on her experience in fashion and as a resident beauty vlogger at the Cosmopolitan Magazine. She reviews designer items and what she wears can be bought in her shop on her blog. Interestingly, she also shares her favourite recipes here. It can therefore be assumed that she earns mainly through affiliate commissions and sponsorships.
Blog: https://amelialiana.com/
Twitter: 114k Followers
Facebook: 9.3k Followers
Instagram: 503k Followers
28. Dr Hazel Wallace
Hazel is a blogger with a hand in many disciplines. Despite only being 26 she is a qualified medical doctor, blogger, author and founder of the food medic. She promotes healthy eating and living on her blog and has also published a few recipe and fitness books, which can be purchased via her website. She features an educational hub too where readers can find more information about medicine, nutrition, exercise and mental health. Besides Hazel others contribute to her blog such as dietitians and recipe developers. On her YouTube Channel she shares workout tutorials and cooking sessions with famous foodies and chefs. It appears that Instagram is currently her most up to date channel where she is mostly active.
Blog: https://thefoodmedic.co.uk/

Twitter: 26k Followers
Facebook: 30k Followers
Instagram: 501k Followers
29. Anna Newton
Anna is a UK based lifestyle blogger with tips and experience under her belt regarding life management and organisation. She shares her organisation, renovation and lifestyle hacks via her blog and her YouTube channel with nearly 500k subscribers and she complements her blog with her books such as "An Edited Life" plus her wardrobe items, which can be purchased in her blog or Instagram shop. She also offers PDF downloads and printables for free of weekly planners for example.
Blog: https://www.theannaedit.com/

Twitter: 154k Followers
Facebook: 151k Likes
Instagram: 470k Followers
30. Charlotte Ann O'Shea
Charlotte is the creator of the blog Rock My Wedding which is one of the biggest wedding blog and planning resources in the United Kingdom. Rock My Wedding is the trail blazer, and has been featuring in prominent weddings across the UK, lending the credence of the most popular celebs wedding directory in the United Kingdom! It is mainly financed through membership fees paid for listings and encourages recycling and reusing wedding clothes and accessories, also donating 10% of their revenue to charities.
Blog: https://www.rockmywedding.co.uk/


Twitter Page: 67.5k Followers
Facebook Page: 459k Followers
Instagram Page: 327k Followers
31. Lily Pebbles
As a true Londoner Lily shares reviews, style tips, and product reviews from what she occupies herself with in her city. On top of that you will get an insight into her home living and family life and you can also buy her book about friendship via her shop along with items she wears or uses and reviews, which she likely earns commissions for. She has acquired the biggest following on her YouTube channel with nearly 500k subscribers and vlogs regularly about her daily life and her recommendations.
Blog: https://www.lilypebbles.co.uk/

Twitter: 236k Followers
Facebook: 114k Likes
Instagram: 435k Followers
32. Megan Leigh
Megan Leigh is a Scottish marketing coordinator from Glasgow who holds a bachelor's degree in international fashion branding and knows a think or two about digital marketing. This is very evident in her online presence. She writes about beauty, lifestyle, and travel and provides make up tutorials and cleaning routine insights on her YouTube Channel which has amassed nearly 1 million subscribers. Her fashion and beauty related content has a professional tone to it, but she also shares very intimate insights into pregnancy and motherhood. It is clear that her main focus is being an active vlogger as on her blog she does not feature a shop for example.
Blog: https://leighmegan.co.uk/

Twitter: 132k Followers
Facebook: 435k Followers
Instagram: 365k Followers
33. Rosie Thomas
Rosie Thomas is the founder of The Londoner, a blog she originally started as a medium to stay in touch with friends. But The Londoner grew quite astronomically so did her followers, which made Rosie hugely popular, as she considers her readers as her extended family, from all over the world. Rosie also shares life and travel experiences along with her adventures as a new mother and accordingly items can be purchased in her Instashop. She also shares her favourite online shopping items in her "best of the web" section on her blog. Interestingly, Rosie does not feature a YouTube channel.
Blog: http://www.thelondoner.me/


Twitter Page: 40.1k Followers
Facebook: 426k Followers
Instagram Page: 335k Followers
34. Zanna van Dijk
As a business owner, author, blogger and personal trainer, Zanna has a lot on her plate. However busy, she still finds time to blog and vlog about fitness and her healthy lifestyle habits with a focus on vegan and sustainable living. In her YouTube videos as well as on her blog she features various products such as apps, foods, accessories and fashion, including her own clothing lines such as her sustainable swim wear. In her web shop you can purchase her affiliate products as well as her eBooks, granola and even book adventure trips with her. As you can see she has built various online income streams also through Instagram and YouTube.
Blog: https://www.zannavandijk.co.uk/

 Facebook: 13k Followers
Instagram: 379k Followers
35. Sean Tucker
Sean is an accomplished photographer and filmmaker whose work has taken many people's breath away. He documents his work as a photographer through videos and films and has also published books about his creative work. Because of the popularity of his films he has amassed nearly 500k YouTube subscribers. His blog therefore simply highlights what he shares on his social media channels and it offers a store to buy his books. As he is a successful photographer it can be assumed that this is his main income source and that he additionally earns from collaborations with other photographers and filmmakers.
Blog: https://www.seantucker.photography/

Twitter: 7.9k Followers
Facebook: 30k Followers
Instagram: 345k Followers
36. James William Walker
You don't need to be a billionaire to have a feel of high-end cars. All you have to do is follow the car enthusiast Mr JWW, who is also a successful businessman with over 600k subscribers on YouTube, or read his blog and find out which car models and brands are hot and trendy and which cars are worthy of investments – his recommendations and endorsements surely earn him a solid income. Watch how James test drives cars and shares his expert opinion to save your time.
Blog: https://mrjww.com/

Twitter: 33k Followers
Facebook: 51k Followers
Instagram: 334k Followers
37. Paul Delaire Staines
Paul Staines is a British blogger, who created his political blog the Guido Fawkes back in 2004, though having a background in finance. He covers such topics as gossip, news and rumours from Westminster, and was described as "one of Britain's leading political blogsites" in 2007 by The Daily Telegraph. The blog was also featured on The Sun Sunday newspaper column published weekly from 2013 to 2016. He is undoubtedly a top influencer in Britain, impacting the political landscape within a single post, with a reputation of the most feared and respected names in British politics. As a journalist he will mainly earn an income from his publications, but his blog features many ads, which he clearly also uses for monetization.
Blog: https://order-order.com/


Twitter Page: 324k Followers
Facebook Page: 56k Followers
38. Sara Russell
Looking for inspiration for your wedding or helping a friend plan theirs? Going through fine art wedding blog wedding sparrow brought to life by Sara Russell would certainly offer plenty of inspiration be it with regards to wedding outfits, honeymoon or engagement ideas. Wedding sparrow is one of the first blogs featuring fine art photography, taking wedding photography to an artistic level. It also offers many practical tips such as finding the right vendors, dresses, accessories and much more.
Blog:http://weddingsparrow.co.uk/

Twitter: 24k Followers
Facebook: 23k Followers
Instagram: 320k Followers
39. Sam Michael David Fane
Sam is a popular motorist blogger and Youtuber. The top-notch travel and motorsport content produced at his YouTube channel has given him over a half a million YouTube subscribers. His blog features his videos, podcasts and a shop with his merchandise wear and accessories. He is likely to earn through his car reviews and other PR projects he features on his channels.
Blog: https://www.seenthroughglass.com/

Twitter: 43k Followers
Facebook: 71k Followers
Instagram: 306k Followers
40. Thomas Heaton
Tom is a talented landscape photographer who has travelled the world and harnessed its beauty in videos and photographs. Check out his blog to take a walk in his journey and learn much from the articles, videos and courses he shares on the blog. He sells photography books and courses via his shop on his blog and other merchandise. He blogs about his photography gear and other equipment he uses to run his photography business and it is likely that he uses some affiliate links in these articles to earn a commission.
Blog: https://thomasheaton.co.uk/

Twitter: 17k Followers
Facebook: 29k Likes
Instagram: 233k Followers
41. Peter Robinson
Peter Robinson is a British blogger who created Popjustice in 2000 and the blog has grown alongside the pop music culture. He tagged it as a 'pop blog that got slightly out of hand', and coupled with huge social following, Popjustice shares a playlist of the hottest pop tracks weekly, which has endeared it to the heart of pop lovers all over the world. It is very obvious immediately that sponsored ads are one money maker on this blog (it is a good example of how much such ads, if placed in the header especially, can distract from the main blog content). People can submit their music via the blog and the blog features new music so it is possible that new musicians pay a fee to be listed.
Blog: https://www.popjustice.com/


Twitter Page: 221k Followers
Facebook Page: 39k Likes
Instagram Page: 8.2k Followers
42. Steve Booker
Very few men immerse themselves into the fashion world. Steve Booker is one of those men who have taken upon themselves the role to make sure men can get the best fashion tips and trends delivered. He also vlogs about men's fashion and what he wears on YouTube, apart from sharing it on his blog. He would earn through his vlogs and blog articles as an affiliate and also features a shop on his blog where people can purchase his recommendations. He vlogs additionally about his favourite hang out spots so also covers lifestyle.
Blog: http://www.stevebooker.co.uk/
Twitter: 116k Followers
Facebook: 17k Followers
Instagram: 215k Followers
43. Ruth Crilly
Ruth is an expert at beauty product reviews and covers everything from make-up to haircare and body care. She has a lot of experience handling beauty products, and most of her fans know her work to be gospel truth. She also shares home and life tips on her blog. All her articles cover styling ideas of the self and the house, including the products she uses, which is how she earn money through being an affiliate or with sponsorship contracts. Surprisingly, she does not feature a shop on her blog, but she also shares video tutorials on her YouTube channel where over 300k subscribers watch her use the same products, so that people can purchase them via her various channels.
Blog: https://www.amodelrecommends.com/

Twitter: 70k Followers
Facebook: 25k Likes
Instagram: 197k Followers
44. Yaya Onalaja-Aliu and Lloyd Griffiths
The blog Hand Luggage started out as a college idea by friends Yaya and Lloyd and it has kept growing in leaps and bounds on major platforms such as YouTube, Pinterest and Facebook. The blog is a travel diary full of scenic photos, documenting their travels worldwide. Via their blog and social media channels they share travel advice, photography tips and other life hacks, which they combine with product endorsements like coffee machines and accommodation recommendations. Clearly, that is their main source of income.
Blog: http://handluggageonly.co.uk/

Twitter: 25k Followers
Facebook: 191k Likes
Instagram: 120k Followers
45. Olivia Purvis
Discover the day to day activities of trendy lifestyle London blogger Olivia on her blog. Get insights into the food she easts, the beauty products and fashion brands she uses and where she travels to. In her shop page on her blog you can find anything from outfits to home accessories and she is surely using affiliate links here to earn a commission. On her YouTube channel with nearly 80k subscribers she also mentions her paid product placements, which is another income source for her. She has published a book and also runs another website under that book title so she earns through book sales too.
Blog: https://whatoliviadid.com/

Twitter: 47k Followers
Facebook: 168k Likes
Instagram: 187k Followers
46. Alix Coburn
Alix Coburn is a fashion and lifestyle blogger who's been churning out top fashion content for over 10 years. You will find articles, photos and videos to help you with making good fashion choices and you can shop Alix's wardrobe via her blog. She clearly earns through affiliate marketing and sponsored content as she reviews ASOS and co., different jewellery and beauty items and accessories. As a vegan she shares food advice, recipes and of course, vegan products, which are particularly popular on her YouTube channel with nearly 440k subscribers. So she would earn an additional income with her YouTube channel through sponsorships, which she states in the description of her videos as paid promotions.
Blog: http://www.icovetthee.com/

Twitter: 57k Followers
Facebook: 10k Likes
Instagram: 181k Followers
47. Nigel Danson
Nigel has become one of the most famous landscape photographers and YouTube personalities in the UK after leaving his software company behind. His photos are sterling with a piece of good background information to fill in a reader visiting the blog for the first time. He shares his experience and expertise through his online courses, workshops and books, which are all available in his blog's shop. He also sells his photographs as prints and shares his gear as an affiliate.
Blog: https://www.nigeldanson.com/

Twitter: 11k Followers
Facebook: 4k Likes
Instagram: 174k Followers
48. Carly Rowena
Do you want to keep fit and healthy? Why not follow Carly's blog where you can get a personal training regimen to keep you healthy and revitalised? Follow the blog over a mobile app and track your progress or purchase her workout cards or online fitness lessons. On her YouTube channel with 422k subscribers she shares fitness workouts and products she uses that are sponsored at times, but she clearly highlights it. So she earns money with her blog through her shop and product placements and through her YouTube channel with sponsored content and products. She also organises and runs fitness retreats internationally and makes money with that.
Blog: https://www.carlyrowena.com/ 

Twitter: 41k Followers
Facebook: 31k Likes
Instagram: 170k Followers
49. Carrie Santana da Silva
Wish Wish Wish is a lifestyle blog diary of British trendsetter Carrie. Since 2008 has she been sharing her travel and lifestyle experiences and recommendations in combination with her daily routine. You'll feel like catching up with a friend reading the blog, because she shares daily activities. She shares her affiliate links on her homepage so it is clear that she earns commissions with certain products and on her shop page she features all such products ranging from beauty to accessories. She mainly shares videos on Instagram and has only shared one video on her YouTube channel, which only has 16 subscribers. So her main sponsorships happen via Instagram where she shares tutorials for brands like Adobe.
Blog: https://wishwishwish.net/

Twitter: 27k Followers
Instagram: 158k Followers
50. Tim Montgomerie
Tim Montgomerie started ConservativeHome in 2005 as a way to champion the interests of grassroots Tory members. This  conservative blog shares news, comments, analysis and campaigns and is now edited by Paul Goodman. Though it claims to be independent of the Conservative Party, the blog is supportive of it and publishes a daily round-up of the latest news and developments in the party and general political issues. It is among the UK's top political blogs and has made the creator hugely influential. Sponsorship is the main form of income from this blog as they offer sponsored ad placements, articles and newsletter placements.
Blog: https://www.conservativehome.com/

Facebook: 3.8k Likes
Twitter Page: 158k Followers
51. Jonathan Pryce
Jonathan price is an award-winning professional photographer who shares his street fashion photography on his blog. He has years of experience in the industry having worked for clients like Vogue, Esquire, Mr Porter, GQ among many others and this is his main source of income it seems. On his blog he also interviews his photography subjects and portraits them. He has a web shop where he sells his street photography prints and his photography books and probably earns by photographing famous people and featuring them too.
Blog: https://garconjon.com/
Twitter: 8k Followers
Facebook: 12k Likes
Instagram: 129k Followers
52. Kate Murnane
Kate is a popular lifestyle blogger and vlogger. She has a YouTube subscriber list of over 347k who are charmed by her insight on things she loves such as motherhood, home and living. Her blog is dedicated to sharing her opinion on beauty, parenting and fashion and she reviews various fashion retailers such as ASOS and Primark or Amazon, furniture stores such as IKEA and many more, which provides her an income via her blog and vlog through sponsorships and affiliate schemes. In her web shop people can buy her own range of hair accessories.
Blog: https://www.katemurnane.com/

Twitter: 32k Followers
Facebook: 14k Likes
Instagram: 127k Followers
53. Melanie Murphy
Melanie is an award-winning content creator and author from the north of Dublin. She educates people on sexuality, women's rights and health as she shares insights into her own life as a bisexual woman who is married and has a child. She has over 600k YouTube subscribers where she shares her favourite habits along with beauty and food she uses, just as she does on her blog, which is one stream of income through sponsorships and affiliate marketing. She also earns from her books and is a Dove ambassador.
Blog: https://www.melaniemurphy.ie/

Facebook: 22k Followers
Instagram: 121k Followers
Summing up the second round:
Despite "only" having hundreds of thousands of followers, these UK Bloggers and Influencers utilize similar success strategies to the top 10 UK bloggers and some of them may soon attract millions of followers too as there are no limits.
Building a personal brand – each blogger regularly shares often more personal or opinionated content about their niche and they have built a personal brand with their name on social media and YouTube. Some link their blog with their social media to integrate all activities, services and products they offer and populate them more effectively. They marketed themselves through coverage in the press, collaborations with other influencers or established brands to increase their exposure and followership, establishing themselves as experts in their field.
Creating Unique Content – each influencer tries to distinguish themselves from their competitors by providing unique and branded content and online products customized to their target audience. From the personal blog design and logo to their social media presence and post design, you can see that they brand it all so it will be easily recognised and found on the internet.
Scaling – it becomes clear that whether they have millions or thousands of followers, they still need to provide exciting regular content on all their channels so they have also scaled their operations and invested in publishing books, apps or products, and possibly hiring staff to support them with their activities. With many freelancers in this field it is easier today to hire people for certain remote jobs like social media posting.
UK Bloggers with Tens of Thousands of Followers – The Stars of Tomorrow
54. Tom Honeyands
Meet Tom, the prolific tech blogger who has turned his passion for technology into a full-time business. He is mainly active on his YouTube channel with over a million subscribers where he reviews and rates almost any new tech and gadgets  in the market. In his video descriptions he explains the partnerships that he agrees to do the videos for and adds special promotions, which are his main source of income as his blog is just a landing page and does not feature any content other than a little bit of information about him and his work.
Blog: http://thetechchap.com/
Twitter: 33k Followers
Facebook: 4k Likes
Instagram: 96k Followers
55. Sammy Tremlin
If you are looking for comprehensive nail art inspiration and goodies, then Nailasauras is the blog for you. Each post is keenly curated with beautiful nail art techniques and utensils that will blow your mind. Tutorials teach you how to do the nail art yourself and how to use certain products most effectively. Sammy reviews nail varnishes, nail art brushes, stamps and whatever else one needs. On her disclaimer page she shares that she sponsors certain products, which will be tagged as sponsored and that she also uses affiliate schemes where she is paid a commission. She also offers training via her Instagram page.
Blog: https://www.thenailasaurus.com/

Twitter Page: 6k Followers
Facebook Page: 3m Likes
Instagram Page:  93k Followers
56. Craig Landale
Craig's passion and love for fashion gave rise to MenswearStyle, and the men's guide to fashion, lifestyle & grooming has grown into one of the leading fashion blogs in the UK exquisitely for men. With lots of experience in online marketing, Craig has been able to position the blog as one of UK's finest, and having previous experiences as head of marketing at corporate clothing company Dencowear and also managing digital marketing for Baird Group he knows how to create and promote a brand. On the blog you can find a media kit for collaborations with Craig and he shares his previous sponsorships with fashion brands like Ralph Lauren and other companies like Visa or Hyundai. A fashion directory is also featured on the website and companies may pay a fee for this, just as they may pay to feature in the Menswearstyle podcasts. People can also download the Menswearstyle app and the brand very likely offers in-app purchase options and sponsorships.
Blog: https://www.menswearstyle.co.uk/


Twitter: 91k Followers
Instagram: 36k Followers
57. Daniel Rotar
Daniel, a technology geek and computer science graduate, has the largest tech YouTube channel in the UK with over 1 million subscribers. He reviews and tests smartphones, computers, and accessories and keeps his audience up to date about any changes in tech on ZONEofTECH. He explains on his blog that him and his team work closely with Brands & Tech Companies on Marketing Campaigns, so it can be assumed that many of his reviews and comparisons are sponsored or linked with affiliate schemes.
Blog: https://www.zoneoftech.com/

Twitter: 53k Followers
Facebook: 22k Likes
Instagram: 87k Followers
58. Maggy Woodley
Any parent or teacher who wishes to impart artistic skills to their children should follow Red Ted Art by Maggy Woodley. Maggy Woodley is an accomplished artist with some of her work featured in popular magazines like the Reader's Digest. In her blog articles and YouTube tutorials she shares creative arts and crafts ideas anyone can copy. She also shares downloadables and printables as art templates and has published arts and crafts books. She discloses that she earns through ad placements (which are everywhere and not always suitable, see screenshot of home page) and affiliate links and with over 770 YouTube subscribers she probably also earns commissions here.
Blog:https://www.redtedart.com/

Twitter Page: 10k Followers
Facebook Page: 2.4m Likes
Instagram Page:  78k Followers
59. Garry Collinson
Do you love movies and want to stay up to date with the latest gossip and leaks? Flickering Myth covers all aspects of the movie, TV, comic book and video game industries with news, reviews, trailers, interviews, articles, and anything else happening in Hollywood. No matter your genre of choice, it is covered here. The editors, including Garry Collinson, who is also the founder, share regular giveaways and competitions in cooperation with third parties, which is likely to earn them commissions. And through their YouTube channel with 23k subscribers they review the latest films and interview actors, which they will also earn from.
Blog: https://www.flickeringmyth.com/

Twitter: 56k Followers
Facebook: 27k Likes
Instagram: 2033 Followers
60. Matthew Pike
Matthew's blog is dedicated to men's fashion and he combines it with nature and lifestyle photography. Buckets & Spades is about sharing design, creative ideas, menswear and Matthew isn't just committed to fashion but also independent creative work. Matthew offers paid advertisement opportunities via his blog and uses affiliate links too. He is into photography and also sells his prints on social media.
Blog: http://www.bucketsandspadesblog.com/

Twitter: 6.5k Followers
Facebook: 1.8k Likes
Instagram: 67k Followers
61. Stephi LaReine
Whether you are into high-end fashion or just need to match accessories for a wedding invitation  or date night, Stephi has you covered. Stephi is a beauty and lifestyle blogger from the city of Liverpool who also loves to share travel tips on her blog and YouTube channel. Stephi disclaims that her site uses a multiple of affiliate schemes, programs and services like Reward Style, Skimlinks and AffiliateWindow and that she offers sponsored posts and advertisement.
Blog: https://www.stephilareine.com/

Twitter: 13k Followers
Facebook: 1070 Likes
Instagram: 57k Followers
62. Hayley Hall
There is no situation you can have in mind that Hayley cannot help bring out the perfect look for you, especially if you are interested in oversize fashion, with her style tips. Her blog is about beauty and fashion reviews, and often you can get shopping tips or even home improvement ideas. She has also created a podcast and a blogger e-course and offers consulting services for businesses about marketing strategies online. Via her website you can shop her favourite products, which is how she earns affiliate commissions and in her gifting policy she disclaims that she accepts gifts and sponsorships.
Blog: https://www.hayleyhall.uk/

Twitter: 45k Followers
Facebook: 8k Likes
Instagram: 27k Followers
63. Laëtitia Wajnapel
Savour the UK, and French taste in fashion from journalist and entrepreneur Laëtitia who is the co-founder and chief creative officer of N O E I N Media. Her work has received acclaim over the years and with her blog Mademoiselle Robot she also covers tech and interior design. She also the author of "Multifacets – Style Yourself With Jewellery" in collaboration with Swarovski and most likely earns commissions from brands she features and journalist contributions she makes.
Blog: http://www.mademoisellerobot.com/

Twitter: 15k Followers
Facebook: 6k Likes
Instagram: 40k Followers
64. Jamie Winsor
Jamie enjoys teaching the art of photography and reviews photographic tools and software on YouTube and his personal blog. His content is mostly about unique techniques to assist you on your photography journey. Via his blog he sells presets in his shop and templates for videos and you can book his photography services.
Blog: https://jamiewindsor.com/
Instagram: 37k Followers
65. Lucy Heath
Lucy is a hard-working mum and photographer who used to share her experiences and photographs from the southwest of England on her blog. She has been featured in the Huffington Post and now earns money from creating vinyl backdrops that she sells through her Capture by Lucy blog. Her backdrops are bought and used by amateur and professional photographers and stylists all over the world.
Blog: https://www.capturebylucy.com/

Twitter: 7k Followers
Facebook: 2k Followers
Instagram: 34k Followers
66. Fiona Maclean
London Unattached won the best lifestyle blog award in 2020 and many other awards. The founder Fiona MacLean is a Londoner who has worked in the restaurant scene and enjoys traveling, which is why most posts are about food and travels, but also the cultural scene in London. She earns from sponsored reviews and advertisements on the blog and also contributes to other publications as a writer. She also manages another website called the frugal flexitarian and is connecting both sites for better exposure. She uses ad placements on her website for additional earnings.
Blog: https://www.london-unattached.com/

Twitter: 32k Followers
Facebook: 4k Likes
Instagram: 26k Followers
67. Susie Hasler
Get inspired by the latest fashion trends and recommendations by professional personal stylist Susie Hasler. Sample clothes for the runway, events, sports and so on. On her blog you will find access to online personal styling sessions and to the whole styling community. She earns from offering her styling services, advice and recommendations and from her other events.
Blog: https://styledbysusie.co.uk/ 
Pinterest: 3,6k Followers
Facebook: 17k Followers
Instagram: 32k Followers
68. Ella Gregory
Ella has been blogging on fashion, beauty and lifestyle from the year 2006. Her love for fashion was sparked from reading ELLE magazine and she has since been blogging about various other topics such as wellbeing, home improvement and dating. On her blog she earns from paid sponsorships and affiliate programs. She also runs a podcast and has published eBooks.
Blog: http://cocosteaparty.com/

Twitter: 31k Followers
Facebook: 5k Followers
Instagram: 29k Followers
69. Angie Silver
Angie spoon-feeds her readers with the best chunks of the London lifestyle and luxury traveling. You will get luxury travel, dining and general lifestyle tips. Join her as she roves the globe and relishes the experience. She earns money through featured hotel and restaurant reviews, event invitations, press trips, Twitter chats and social media coverage, hosted competitions and giveaways, sponsored posts, long-term sponsorships, product placement, freelance writing and guest posts.
Blog: http://www.silverspoonlondon.co.uk/

Twitter: 19k Followers
Facebook: 4k Followers
Instagram: 26k Followers
70. Nikki Garnett
Having worked for large reputable brands like Mark and Spencer, BBC, and Selfridges, Nikki has had a fulfilling career. She started her blog to help rejuvenate women over 40 years and share her own lifestyle. She covers various topics ranging from midlife to fashion and beauty and offers sponsored posts and gifted products reviews, which is how she earns via her site. She is also a contributor to Bloglovin' and the Mumsnet Blogger Network and may receive payment for articles she contributes to other related platforms.
Blog: https://www.midlifechic.com/

Twitter: 2k Followers
Facebook: 5k Followers
Instagram: 26k Followers
71. Gemma Daniels
Gemma specialises in beauty product launches and reviews featuring in-depth and honest content on the blog. A lucky reader can snap up beauty giveaways and beauty brands can be featured in her articles, features, wish lists, hauls and more. As a freelance writer she also offers writing, blogger outreach, social media management and virtual assistance services. To find products she has reviewed quickly she has added a fragrance product directory to her blog.
Blog: https://www.gemmaetc.com/

Twitter: 23k Followers
Facebook: 5k Followers
Instagram: 15k Followers
72. Navaz Batliwalla
Like many fashion bloggers, Navaz first had a stint as a magazine editor. She amassed a lot of experience from the magazine and uses the same devotion and passion in her reviews. She shares her favourite fashion items and accessories on her blog and disclaims that she earns commissions from them. She also features brands in articles and videos and that she works with as a freelance brand editor and fashion writer. She has also published a book "The New Garconne – How to be a Modern Gentlewoman", which can be purchased via her site.
Blog: http://www.disneyrollergirl.net/

Twitter: 22k Followers
Facebook: 4k Followers
Instagram: 10k Followers
73. Adam Butcher
Adam is a talented content creator who can handle almost any task put ahead of him. He is a blogger who wears many hats including, presenter, tech reviewer and MC and with 750k YouTube subscribers he is clearly an epic vlogger. He does not share how he earns from his blog and vlog, but as he mainly reviews gadgets, it can be assumed that he earns commissions through affiliate links and paid sponsorships. He also works as a eFootball Pro host and commentator and earns through this role too.
Blog: http://asbytofficial.com/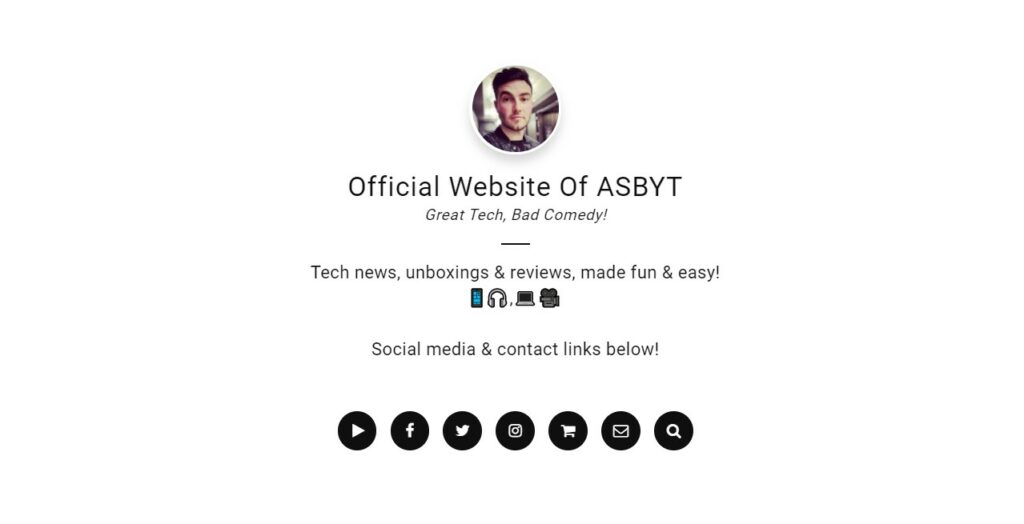 Twitter: 22k Followers
Facebook: 622 Likes
Instagram: 22k Followers
74. Danielle Wightman-Stone
Dannielle's blog is a lifestyle blog covering topics varying from home interiors, fashion, beauty, technology and travel. The blog has been written for 12 years and keeps on growing. Danielle shares free samples and products from brands sent for review, as well as affiliate links in featured images, advertising, sponsored posts on her blog and social media channels. However, she does not accept guest posts.
Blog: https://itsadaniellelife.com/

Twitter: 18k Followers
Facebook: 1k Likes
Instagram: 8k Followers
75. Zoe Dawes
Zoe is a life coach and travel blogger who has won multiple awards for her work. She advises people to have a positive outlook on life as well as provide guidance on places to visit with a unique angle. She offers Training and Coaching, in a variety of subjects including workshops on Blogging, Travel Writing, Social Media and Success in Business. She features travel tips for locations around the world and highlights activities, produce and providers she has used and recommends, which is likely her source of income via the blog through affiliate marketing and sponsoring.
Blog: http://www.thequirkytraveller.com/

Twitter: 17k Followers
Facebook: 4k Followers
Instagram: 3k Followers
77. Catherine Lux
Explore the world through the eyes and keyboard of Catherine. She takes you on a world tour with the view of a Londoner, reviewing hotels, places of interest and even beauty products. With her blog she is a participant in the Amazon Services LLC Associates Program, an affiliate advertising program and also writes for lifestyle magazines. Lux Life London is a part of Lux Life Media LTD and her family also owns holiday cottages in Devon. So it can be assumed that she earns through various sponsorships and that the blog also supports her family business.
Blog: https://luxlifelondon.com/

Twitter: 11k Followers
Facebook: 539 Likes
Instagram: 17k Followers
78. Andrea Soranidis
This Italian food blogger shares recipes of her most successful and trusted dishes with her audience. She is also a food photographer and takes beautiful pics of her dishes. She disclaims on her blog that she takes part in the Amazon Associate scheme to earn commissions and that she also gets involved with Recipe Development, Product Giveaways and Reviews, Food Styling & Photography, Social Media Sharing and Brand Ambassador Programs, where she will also earn through sponsorships. She also sells her 20-minute Italian cookbook via her blog.
Blog: https://thepetitecook.com/

Twitter: 4k Followers
Facebook: 669k Followers
Instagram: 17k Followers
79. Amber McNaught
Amber is a truly talented blogger with professional experience as an editor for the West Lothian Courier. She has appeared on Britain's Got Talent and her blog has won awards for her reviews in Scotland. She has worked with various brands in the beauty, lifestyle and parenting sector and offers Hotel/Travel Features, Outfit Photoshoots, Beauty Product Reviews, Parenting Product/Toy Reviews, Product Placement, Capsule Wardrobe Creation via her blog to earn through such sponsorships and affiliate collaborations.
Blog: https://foreveramber.co.uk/

Twitter: 8k Followers
Facebook: 289 Likes
Instagram: 16k Followers
80. Tanya Lake
Tanya tells the story of London in relation to architecture, shops, finds and interiors. You will read articles on interior design trends in London, local furniture makers, shopping, restaurants and places to visit in the city. On her social media posts she clearly states that the products she shares are affiliate products. In her services list you can find everything she offers such as sponsored posts, social media promotions, home/house staging, interior styling and even content writing, SEO and blogging training. She clearly has several streams of income through her offered services.
Blog: https://homegirllondon.com/

Twitter: 15.4k Followers
Facebook: 2k Likes
Instagram: 6.6k Followers
81. Vikki Measures
Vikki  is a Social Media & Content Executive and lifestyle blogger based in Milton Keynes and writes about many topics on her blog, but she tries to focus on places around her home in England. She discusses vintage furniture and house refurbishment, baking, shopping, and so much more fun stuff. She disclaims that she accepts products for reviews, sponsored posts and advertisements and that she offers a media pack for more information about collaborations with her.
Blog: https://www.victorias-vintage.co.uk/

Twitter: 9k Followers
Facebook: 5k Followers
Instagram: 15k Followers
82. Lynsay Loves
Lynsay is your friend in Glasgow who is happy to offer you advice on any topic that could be bugging you. She can assist you in finding a place to buy coffee, lipstick, do DIY projects at home or give general advice. She is very involved with theatre and film and also does a podcast about movies called moviethingspod. She does not disclose whether she is involved in affiliate or sponsorship schemes but shares a Dr. Martens official bloggers badge on her blog, which indicates that she has a sponsorship agreement with them.
Blog: http://lynsayloves.com/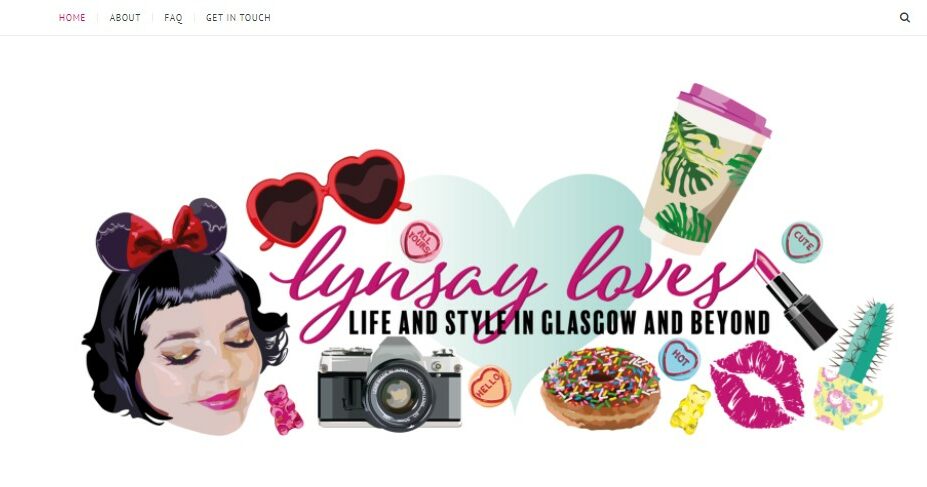 Twitter: 5k Followers
Instagram: 12k Followers
83. Emma Shilton
Do you just wish to read the daily life of a typical UK family? Why not check out the blog by Emma aka Mrs Shilts, who is a work at home mum sharing details and tips about different phases of her life from the weight loss journey to her plus size pregnancy, among others. She features her brand campaigns on a page as well as her reviews and disclaims that she will accept appropriate sponsorships, sponsored posts and advertising. Her blog also uses affiliate links and Google Adsense.
Blog: https://www.mrsshilts.co.uk/

Twitter: 11k Followers
Facebook: 4k Followers
Instagram: 11k Followers
84. Eva Thompson
Eva is a fashion photographer who shares details of the adventure she has with Amelia, a Cavalier King Charles Spaniel. The blog is more picture-oriented to deliver the runway lifestyle. Her clients include luxury brands like Cartier and Fendi and she shares her commercial photos on the blog, which is presumably her main income source. She does not disclose any affiliate or sponsored work on her blog and she may mainly use her blog as her photography portfolio.
Blog: https://evaespresso.com/
Instagram: 11k Followers
85. Lela London
The blog by Lela London, a freelance journalist in London, spans a host of topics from societal issues like gender rights to health. She speaks directly to the reader without letting back, though in a friendly manner. She regularly contributes to the Telegraph, Forbes, Mirror, Metro, Independent, Express, and more as a news and lifestyle feature writer. Lela offers various services via her blog such as sponsorships, product samples, giveaways and  blog advertising and one can also book her for presentations, interviews, collaborations, consultancy services and more. So you get a clear picture of how she earns money through her blog.
Blog: http://www.lelalondon.com/

Twitter: 6k Followers
Facebook: 4k Likes
Instagram: 11k Followers
86. Jayne Armishow-Bagnall
Meet Jayne, a copywriter mum, and blogger is enthusiastic about parenting and shares her life experiences with the world. There is beautiful art littered all over the blog to relish with the entire family, but she also offers tips for families to save money, travel, do home improvements and cook healthy meals. She disclaims that Sticky Mud and Belly Laughs is a participant in the Amazon EU Associates Programme and that she also earns from product placements, sponsored posts and other affiliate links.
Blog: https://www.stickymudandbellylaughs.com/

Twitter: 11k Followers
Facebook: 3k Followers
Instagram: 8k Followers
87. Melissa Moonlight
Melissa is a mother of three from Glasgow who loves knitting, sustainable shopping, and vegan food. She dedicates her free time to blog writing reviewing vegan and sustainable fashion, beauty and food products and providing parenting advice. On her YouTube channel she mainly focuses on her hair styles and hair products she uses as well as wigs. She invites collaborators on her blog as she describes it as "PR friendly". She does not disclose ways of earning, but from her posts one can see that she reviews and features various products that she is likely to be paid for as an affiliate or as part of a sponsorship.
Blog: http://www.moonlightmel.co.uk/

Twitter: 7k Followers
Facebook: 600 Followers
Instagram: 10k Followers
Summing up the third round:
The UK Bloggers and Influencers with tens of thousands of followers are still building their brand, but they are on their way up with the following success strategies:
Branding to be different – to stand out in their expert niche these bloggers are building blogs and profiles that are more unusual and recognisable. Many dip their toes into various branding activities such as book publishing, partnerships with niche relevant brands and of course, their own unique look.  Some have collaborated with related news and tv channels and work with other experts or organisations in their industry to gain more exposure.
Telling a Story – many influencer in this section lead the way through their very own, individual experiences, offering their followers a close-up of their lives. Through their daily life activities they share, they connect with their followers on a more personal level. This builds trust and helps them sell more items they recommend or produce themselves.
Personal Touch – instead of playing hard to get like their more successful counterparts, these bloggers want to be there for their followers and communicate with them through their various online channels. They respond to their reader's comments on their blog or profiles and touch on current topics and trends that people are interested in.
UK Bloggers with Thousands of Followers – The Star Chasers
88. Joey de Cordero
Joe has vast experience in fashion blogging from contributing to Yahoo travel and Yahoo style. His work as a men's style blogger has earned him a Vuelio award in 2020. He has worked with numerous fashion and lifestyle brands, promoting their products and services in his unique sense of style. Joey is also a published freelance writer and has contributed to reputable magazine publications and online blog platforms. He offers brands, also luxury brands, sponsored posts, advertisements, marketing campaigns, social media promotions and public speaking and media appearances.
Blog: https://thejoeyjournal.com/

Twitter: 573 Followers
Facebook: 130 Followers
Instagram: 9k Followers
89. Samantha Charles
Sam is an innovative lady who has set up an SEO company and blog. Her blog is the one-stop point for information on travel home, decor, fashion health and fitness as well as internet marketing, blogging and SEO. On her advertise page she declares that she offers sponsored posts and product reviews. She regularly collaborates with high street stores and retailers  like John Lewis.
Blog: https://www.strawberrysqueeze.co.uk/

Twitter: 8.6k Followers
Instagram: 1.6k Followers
90. Karl Taylor
Do you want to be a professional photographer? Then join the thousands of professionals who follow Karl and take his photography training courses. Karl shares his photography journalism experience of over 30 years with his students as well as all tricks of the trade to transform any novice to a pro. Apart from earning through his courses and workshops he is also a consultant to brands like Adobe.
Blog: https://www.karltayloreducation.com/photography-blog/

Twitter: 8k Followers
Facebook: 3k Followers
91. Elizabeth Sellers
Elizabeth's blog celebrates life's positive achievements, from the grandest of the accomplishments to the simplest. It will help so many people to be more positive in life. It handles a variety of life topics like food, lifestyle, and fashion. Elizabeth also runs a podcast about positive living and offers one-to-one coaching sessions. Visitors are invited to download worksheets or diaries she has created when they sign up for her newsletter. In her blog posts she uses some Amazon or other affiliate links and ads pop up occasionally, which indicates that she also utilizes affiliate marketing and ad placements to earn an income.
Blog: https://www.elizabethdhokia.com/

Twitter Page: 8k Followers
Instagram Page:  5k Followers
92. Amanda Cottingham
Amanda shares tips and ideas regarding interiors, photography, fashion, beauty, travel a love for life! She is also the co-founder of the collaborative travel blog  "We Blog Travel". Her work has earned her recognition and accolades like the Top 20 lifestyle blog in 2018 and the top 10 blogs 2015 by HIBBS. She mainly focuses on reviews and sponsorships with brands like John Lewis or Disney.
Blog: https://theanamumdiary.co.uk/

Twitter: 7k Followers
Facebook: 1k Followers
Instagram: 4k Followers
93. Christopher Barnatt
Chris explains computers so that everyone can understand their inner workings. He shares detailed articles on computer software, hardware, storage devices, cloud storage, 3D printing and other emerging technologies. It is just a treasure trove of computer information and his YouTube channel is very popular with over 750k subscribers as he shares tutorials such as upgrading PCs etc. He is also a successful book author in his field of expertise. Christopher does not offer any guest posts or features on his blog, but people can hire him as a futurist to keynote an event or deliver a workshop or presentation.
Blog: https://www.explainingcomputers.com/
Twitter: 6k
Facebook: 2k
94. Laura Agar Wilson
Laura started out as a fitness and health coach offering services to women to live healthier, happy lives. On her blog she shares her insights into being a coach and running a business as a health coach. She has also authored some health books and won the British Health Journalism Award in 2016. She offers coaching with brand and website design, 1:1 business mentoring and various online training programmes. She works with institutes as an ambassador and refers them against a fee.
Blog: https://wholeheartedlylaura.com/blog

Facebook: 5k Followers
Twitter: 4k Followers
Instagram: 5k Followers
95. Tereza Kohutova
Tereza is a Czech blogger living in Birmingham and Prague. She catalogues her travel in her blog with cross-cutting issues like beauty and fashion, food, home décor, body fitness and cats in a diary format. She has a shop where visitors can purchase her favourite beauty products and accessories, which she earns affiliate commissions from. She also makes money with sponsored content and products as well as giveaways. She also features a resource library which people can access when they sign up and become members. Occasionally a Google Ad pops up and she will also earn from Google AdSense.
Blog: http://cityscape-bliss.blogspot.com/

Twitter: 4k Followers
Facebook: 1k Followers
Instagram: 2k Followers
96. Christine Macaulay
The Fabulous Times is all about giving positivity to all spheres of life. Founded by the creative Christine, the blog cover topics like sustainable living, Home + Garden, Eco-Fashion, Clean Beauty, Business, Eco-Travel, Food and Lifestyle. The blog has become a resource for sustainable living and self-care written by a small team of talented writers and Christine. In their posts the team review products or services in the travel, fashion, beauty and food industry with a focus on sustainability. The brands they feature contribute through paid advertisements and sponsorships. They also publish guest posts. In their shop they recommend their favourites too and will earn through an affiliate scheme.
Blog: http://thefabuloustimes.com/

Twitter: 1k Followers
Facebook: 3k Followers
Instagram: 2k Followers
97. Jennifer Jain
Join Jennifer's life with her family as she blogs about minimalism and wonderful parenting ideas that anybody can try. She has filled her blog with beautiful images of craft ideas she collected over the years and she reviews products too. She earns from some reviews that are sponsored and also from the Amazon affiliate scheme. She places ads on her blog too and earns from those.
Blog: https://www.jenniferslittleworld.com/

Twitter: 3k Followers
Facebook: 800 Followers
Instagram: 1k Followers
98. Kelly Jean
Get a better understanding of mental health, social anxiety and discuss lifestyle issues from Kel's first-hand account. Get practical advice on how to deal with daily life challenges to always remain on top and learn how to build your own mental health blog with her anxiety course, her own eBook "social anxiety to social success" and the other mental health resources she shares on her blog. Her Anxiety Lounge group on Facebook is another forum where people can discuss mental health and network. She earns through sponsorships, affiliate programs like the Amazon Services LLC Associates Program and sponsored ads.
Blog: https://anxiouslass.com/
Twitter: 1k Followers
Facebook: 2k Likes
Instagram: 1k Followers
99. Fernando Raymond
Fernando Raymond is London's leading SEO guy and blogs about his journey into SEO consultancy and his amazing track records in effectively revamping his clients sites to rank higher in the major search engines. As he had always longed to be part of the digital economy living the ultimate laptop lifestyle he shares insights into digital entrepreneurship, blogging, web hosting and virtual real estate management.  He owns two internet businesses and uses the blog to promote them rather than earning from his blog.
Blog: https://www.fernandoraymond.com/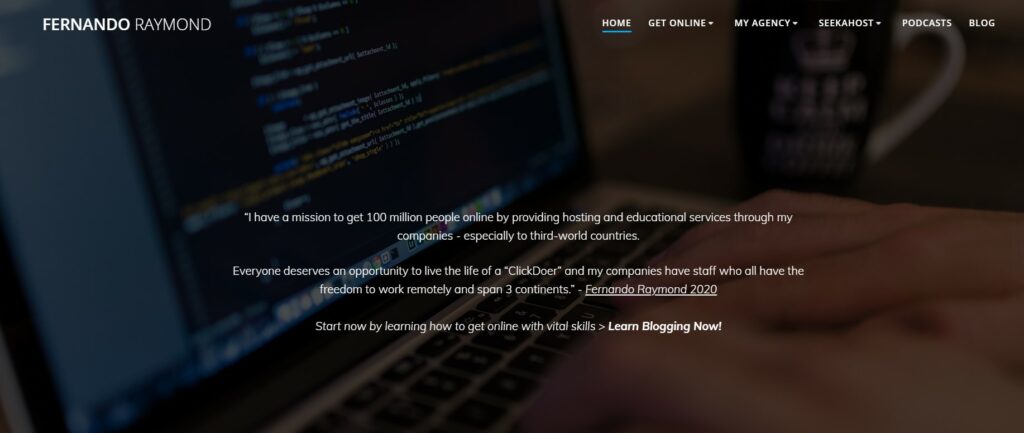 Twitter: 2k Followers
Instagram: 1k Followers
100. Rachel Ramsey
Rachel is a private pilot who shares her travels on her personal blog. Encounter adventure of her travels over the UK and exotic destinations. Learn more about hospitality, culture and food of different travel destinations she reviews. Based on her blog posts she will earn from sponsored posts, reviews and affiliate links as she states that her blog is PR friendly. She also offers her copywriting services.
Blog: https://www.cosylife.co.uk/

Twitter: 2k Followers
Instagram: 1k Followers
Summing up the fourth round:
The final batch of our UK Bloggers and Influencers list with the lowest number of followers certainly does not disappoint. They are building a solid foundation by applying some of the following success strategies:
Building a unique online presence – each blogger is still in the process of expanding their reach and therefore they are working on publishing more relevant content on their blogs and profiles. This requires regular posting and writing, but it also takes networking, mentions in bigger publications or more media coverage. They are investing in this as they showcase some collaborations or mentions on their blogs and the more unique content they produce, the more attention they will receive.
Blogging & Working – many of them are still working full-time or part-time in their profession or as a self-employed business owner, which makes it harder to fully focus on the blog and online presence. However, they use their work expertise to build the content on their blog and profiles, which helps them to establish themselves as experts in their industry. Some also offer services or products via their blogs and this will help once they can showcase reviews. At this stage it's all about gaining recognition.
Becoming an Expert – while they build their profiles and connect with more experts and media, they continue to work on sharing their expertise regularly. Initially, they will not make big bucks as they will rely on voluntary collaborations, but once they are covered in bigger publications, gain more visitors/followers and have a wider reach, they will be able to charge more for sponsorships or partnerships.
And there you have it, the UK's finest bloggers and influencers who have permanently changed the narratives and made blogging a viable career path.
Should you also wish to toe the line, you can get started by finding your perfect domain name to create your own blog to follow in the footsteps of these successful influencers making money from blogging while living the life they love!