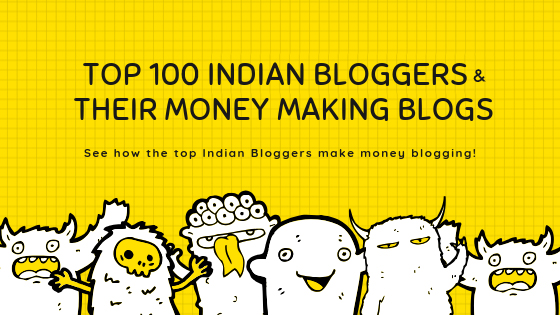 Top 100 Indian Bloggers and How they make money blogging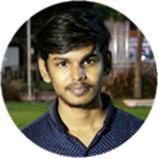 By Aslam Saah
Many people still do not know the importance of blogging and they also do not know the easy ways of earning many online.
The Indian Bloggers Story
Initially, it would be little difficult to start with, but once you get into blogging, it would be a great "Startup plan" you had ever made and moreover it would be the best source of income and also nowadays many had become a "Successful Leading Entrepreneur" and had made blogging as their ultimate Business.
Generally blogging is one of the best online business ideas in India, helps you to work at your own convenience and lead a happy and stress-free life which is considered to be most important in today's life.
Blogging as a Motivation Factor in 3 different aspects:
Kindles your Passion:
The blog is a digital portal where one can share their passion online. It's fully comprised of Text and multimedia without any social media Distractions.
Step to Entrepreneur:
If you want to become a professional writer, then blogging would be the right choice for you. It enhances working with brands and stimulates your creativity.
Express Thought and Views:
Blogging helps you to share ideas on the past Experience you gained in Education, career, and life journey. For this, you need not be an expert or Well known to a specific topic.
Still, you are not compromised or you feel disgusted to start with blogging, here I will discuss what is a blog? and there are huge number of bloggers available in India currently, among which I would like to give you the gist of Top 100 Indian Bloggers in various fields based on their Interest. Each blogger has a peculiar way of presenting their content and makes the readers inspired by reading their blogs day by day.
Before moving into the Top 100 list, First and Foremost I would like to thank all the awesome blog which shares inspirational stories of bloggers and make the beginners have a great Start.
In no particular order, I start with top leading areas of various bloggers,
Top 10 Business and Finance Bloggers
Deepak Shenoy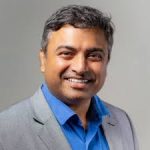 An entrepreneur with over 20 years of experience in technology and financial markets. Deepak Shenoy is a SEBI registered Research Analyst and CEO of Capitalmind.in. The blogs written by Deepak Shenoy is one of the best finance advisory blogs, where you can find some simple and easy way to implement in the business and reach greater heights. Once if you start reading the articles in Capitalmind it would be a great source for the beginners to start the business. Moreover, it also gives you a glimpse of the better ways to get a good return on investment in the business. then it would be He covers topics like cash flow Management and Business services.
He had completed his Computer Science and Engineering from NIT, Suratkal. The capital mind was started in the year of 2010. His blogs cover topics like Macroeconomics, financial analytics, investment advice, and money management services. His articles on Finance, have been featured on Outlook India, Business Standard,Moneycontrol.com, Moneyworks4Me, Yahoo finance, and Business line.
Harsh Agarwal: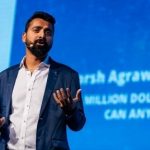 Harsh Agarwal quit his day job after working for just 6 months at Accenture. He decided to opt instead for blogging as a career, and he never looked back afterward. He is making our number 3 on the list because of his hard work at shoutmeloud.com where he writes on blogging tips!
The blog covers different blogging related topics like how to start and monetize a blog, and various other topics such as Affiliate Marketing, Social Media Marketing, WordPress SEO (Search Engine Optimization). etc. He makes money through blogging and other online activities, which accrues to more than $550K per year. ShoutMeLoud.com has won several awards, including the best Indian blog awards which it clinched numerous times.
Outline:
Founder – Harsh Agrawal
Year Started – 2008
Topics Covered – Blogging, WordPress Tips, SEO, Make Money Blogging, WordPress Hosting Tips Etc.
Income Source -Affiliate, AdSense, Direct Ads, Blogging & SEO Consulting, Courses
Gross Monthly Income: USD 32,400
Amit Kumar: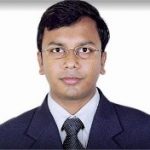 Amit Kumar is the founder of apnaplan.com blog where the reader can find the best ways or guidance related to the stock market. This blog plays a vital role in individuals who are interested in gaining knowledge of insurance, investment, loans, taxes, tax returns, mutual funds, and fixed deposits. He has completed his MBA from NITIE, Mumbai, and BIT from Delhi University. To know more details about Amit Kumar you can also visit https://www.apnaplan.com/about-me-2/
Shradha Sharma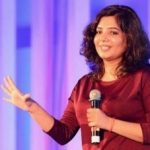 Shradha is the owner and founder of yourstory.com. It was started in the year of 2010, it covers the Guidelines of Entrepreneurship and many startups for Business. If you really want to know the Women's power, then YourStory blog would be the perfect place to know from scratch.
Shradha has shared many inspirational stories about great leaders and it is being the most favorite and most recommended blog amongst people.
She has completed her master's degree in history from St. Stephen's College, Delhi, and MBA from Maryland institute college of Art.
Before starting YourStory Shradha was the assistant Vice president of "CNBC TV18" and also a Brand Advisor at "Times of India". She has received many awards. To know more about Shradha visit her blog, you would be inspired.
Blog: https://yourstory.com/
Gross Monthly Income: USD 30,000
Arun Prabhudesai: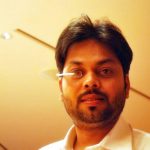 He writes a blog with a combination of all such as breaking news, Tech News, Startup, and Business blog where people love to read his articles based on business ideas and latest IT Trends.
Track.in is his blog name and the creative articles found here are valuable for many Entrepreneurs related to gadget and technology. Arun is a person filled with lots of fresh ideas in business and Trends.
Blog: https://trak.in/
Gross Monthly Income: USD 15,000
Pradeep Goyal: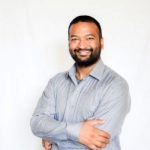 Pradeep Goyal is a full-time blogger. His blog is Cashoverflow.in and his ultimate aim is to create awareness among people to save money with some simple tips.
Generally, his blog focuses on Credit cards and money-saving tips in Business as well as personal life.Cashoverflow.in covers areas such as money-saving Hacks, investment options, and starting an online business. He provides many tips for beginners.
Dr. Arpan kar:

Dr. Kar is an Associate Professor in IIT Delhi, in the area of Information systems, Department of Management studies. He writes on latest information about business and management theories. His blog is Business fundas and it is supported by many editors. Anyone can share their views and write articles in his blog related to startup business ideas and some of the Management issues and the solutions for the same can be discussed here. His blog also helps many individuals who love to start their business.
Ashish Sinha:
If you are interested in the latest financial news, then certainly Ashish Sinha's blog would help a lot. Ashish blog name is "Next Big What" (Earlier it was named as Pluggd.in) is considered to be the most impressive and real-time application given for the business with everyday updates.
He covers almost all topics of the business and hopes it would be useful for a startup business with all new ideas from his blog.
Pradeep Kumar: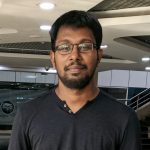 Pradeep Kumar has started his blog in school days itself and named it as "Hellobound Bloggers". Initially, he wrote blogs in Bloggers.com and later on started his own blog. His blog deals with SEO, blogging, business tips, WordPress, social media, e-commerce, and many more.
Iftekar Ahmed: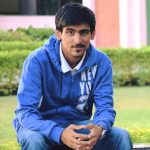 Iftekar deals with writing articles on blogging, SEO, and make Passive Online business earning. His blog name is iftiSEO. Moreover, he is a good speaker too who delivers speech or sessions in blogging events too. Also, he has participated in many events and well-connected with other bloggers and online publishers.
Top 10 bloggers on Fashion Updates
Santhoshi Shetty: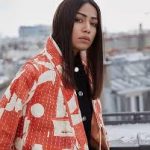 Santhoshi Shetty is a topmost fashion blogger in India and also she owns a production house that handles her YouTube channel. She is the most preferred bloggers in India by many brands like Nykaa, BBlunt, Maybelline, Metallic, H&M, and many more. She has won many awards,
Founder – Santhoshi Shetty
Blog name: thestyledge.com
Year Started – 2015
Topics Covered – Fashion, Beauty & Lifestyle
Shalini Mehta: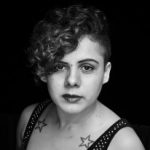 Mehta has completed her graduation from the National Institute of design and she is a talented Fashion blogger from Mumbai. Moreover, she is the editor and Fashion Director of shalinimehta.com. She has worked in startups, production houses, theatre groups, education institutes, magazines, fashion events, fashion designers, film stars, and international movie productions. As a Blogger, she believes as "Content is the King" and makes readers feel more interesting to read her article since she has more work experience in Fashion.
Blog name: shalininmehta.com
Year Started – 2015
Topics Covered – Fashion, Beauty & Lifestyle
Malini Agarwal:
Malini started writing her blog in the year of 2008 as her hobby and later on, it had become her passion. Her blogs cover different areas such as Fashion trends, Lifestyle, food, and travel. She covers all aspects of an individual life. She is an "Indian Digital Influencer". Apart from the Writing blog, she is a TV host, DJ on Radio one(Mumbai), Many reality shows like gossips and current events on CNN.
Blog name: MissMalini.com
Official Blogging Partner for Fashion Properties:
Lakme Fashion Week, Blender's Pride Fashion Tour, and India Resort Fashion Week.
Topics Covered: The blog has also covered fashion events outside of India.
Nandhini Shenoy: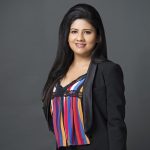 Nandini launched Pinkvilla in 2007 which focuses on gossips, entertainment, and fashion, especially about Bollywood news. But though, she is Indian, Pinkvilla is managed from her base in the US. After her graduation in India, Nandini moved to the USA for her Masters, and she worked afterward as a software engineer at Microsoft. We deem her worthy of this list because Nandini is still more interested in her country, India with her blogging around Bollywood news and film industry in general.
Blog & Gross Monthly Income
Blog: https://www.pinkvilla.com/
Gross Monthly Income: USD 15,000
Kritika Khurana:

Krithika is a Fashion blogger from Delhi. She named her Blog as "That Boho Girl". She completed her graduation in Fashion and Design from the JD Institute of Technology. She also owns her own online store named "Hype shop". She has more number of followers on Instagram, mainly for her Elegant and Bohemian look. She always loves to wear Swarovski jewelry. Her best inspiration is Erika Boldrin. If you are interested in bohemian fashion, then immediately follow her and read her articles.
Ankit Srivastava: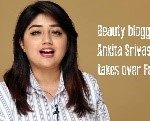 Ankit is an Engineering graduate from IIT Bombay. She had a great passion for blogging and also she had a great love in beauty, makeup, and Fashion. These all made her write blogs as a hobby in the beginning and later on, she changed to a full-time blogger. Her blog name is "Corallista" which inspired the world. Topics covered were: Fashion, Product Reviews, and Video makeup tutorials.
Mehak Sagar: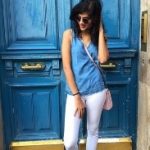 Mehak Sagar completed M.A Economics from Delhi School of Economics. He is also the Co-founder of "Wed me Good". Wedmegood is an online wedding planning portal that is changing the way weddings are planned in India. Her blog has featured on the reputed Femina and cosmopolitan magazines. To know more about Sagar do visit: http://www.peachesandblush.com/
Blog name: PeachesandBlush.com
Topics Covered: Bridal Fashion, Latest and Trendy fashion, Vendors, and Makeup tutorials.
Akanksha Redhu: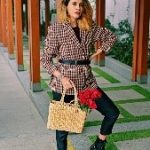 Akansha started her blog writing in the year of 2010 in order to express her views and ideas and later on her constant effort evolved and become as her Fashion and Lifestyle. All her posts vary from fashion to trends to Food.
Follow her on:Akansharedhu.com
Topics covered: Fashion Lifestyle, Beauty, Travel, Media, Shop, Events
Top Brands Collaborated: Agent Provocateur, Airbnb, Aloft Hotels, and still many more…
There are still more to see about the brands Collaborated
Devina Malhotra: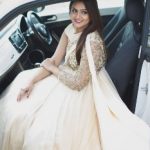 She is a highly self-motivated and Goal-oriented professional. Devina's blog focuses on Fashion and Lifestyle for Indian Women. She engages her audience with her bridal and fashion trends for curvy women and few clothing tips. Devina had also expressed her personal views in www.socialmediazombie.wordpress.com.Completed graduation in Amity Business School in Brand Management.
Blog name: Guilty Bytes
Topics Covered: Trendy Fashion, DIY Guide, Celebrity Fashion, Clothing tips, Bridal trends.
Fashion Lady
Fashion Lady is one of the leading Fashion Blogs in India. It covers the latest fashion trends, brand news, Bollywood fashion, seasonal trends, Lifestyle, beauty, and much more. In this blog, all types of fashion updates are available which is visited by international to Indian Customers.
Top 13 bloggers on Digital Marketing and SEO
Amit Agarwal: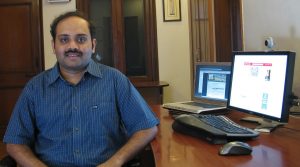 Amit is the most popular of the lots! He is an engineer and professor at the department of mechanical engineering in the Indian Institute of Technology (IIT), Bombay, where he leads a group of researchers involved in the development of the next-generation diagnostic micro-devices. But beyond that, Amit is well known for his technology blog: Labnol.org blog which covers software tools and technologies, including how-To guides on consumer electronics and mobile applications.
His blog averages about 3 million traffic per month and he writes mainly on technology. With such traffic and niche, his monthly earning in AdSense alone as per Monster Insights are around $10k, and he also participates in a number of affiliate programs.
Blog: https://www.labnol.org/
Gross Monthly Income: USD 60,000
Amit Bhawani: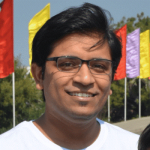 Amit Bhawani is a well known Indian blogger for his various blogs like technology, Health, Blogging, SEO, etc. Amit started his blog in the year of 2007. He is a full-time Webmaster who owns 2 companies which are, Digital World Solutions, SEO World.
Blog Name: amitbhawani.com
Services Offered: Website Designing Services, Web hosting Services, Content Writing Services, Blog Building Management Services, SEO services. Relationship Advice and Blog Consulting Services.
Monthly Earnings: $14,115
Kulwant Nagi: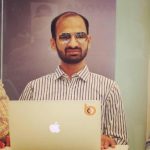 For Kulwant Nagi, blogging is a Passion and also he had visited around 20+ countries since he loves Travelling and he is an Excellent Writer. His blogs usually motivate the readers and also give some startup ideas in a few of his blogs. Building networks through blogging is hidden potential. His blog was started in the year of 2012.
Blog: Blogging Cage
Services offered: Solutions to Blogging related issues, how to make money online, Affiliate Marketing, SEO Hacks, and much more.
Anil Agarwal: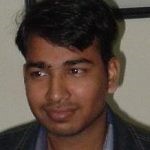 Anil is a full-time blogger. Many Leading blogs like Problogger, Shoe money, etc. inspired him a lot and that's how he started writing and now he is the inspiration for many of the upcoming and young bloggers. In a short span of time, he has Excelled a lot and he owns multi blogs like Deals N Gadgets, Hosting Monks, etc. with various exposures.
Blog: Bloggers passion
Services Provided: Complete Guide of Blogging, SEO services, and tips to earn money online.
Started Year: 2010 Visit Website
Deepak Kanakaraju: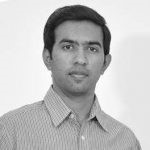 If you are interested in Digital Marketing and wanted to gain the entire knowledge about the Digital world, then obviously you can read Deepak Digital Blogs. Deepak is a Digital Marketing Consultant and blogger from Bangalore, he also worked as Digital Marketing Manager in startup companies like Exotel, Practo, Instamojo, and Razorpay. He started his first publication on online motorcycle publication called Bike Advice (the best motorcycle blogs in India over 1 million followers and 1 million views per month)
Blog: DigitalDeepak.com
Services Provided: Complete Digital Marketing Guide, Making money online, and So on.
Alexa Rank: 83,305
Ankit Singla: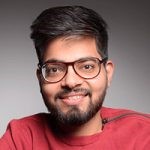 Ankit Singla is an upcoming Indian Blogger whose blogs involve more informative content on almost all the latest trends and topics. He always used to share a lot of practical blogging advice.
Blog: Master Blogging.com
Topics covered: Blogging, SEO and Affiliate Marketing
Income source:  Affiliate Marketing, Selling Courses and Private Mentorship
Alexa Rank: 88,497.
Akshay Hallur: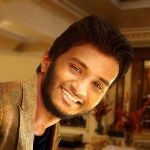 Akshay hallur is the founder of BloggingX, Info Sparkle, and many other online courses. He is a professional blogger and moreover he has trained many brands and also has many online courses on SEO, Blogging, and Affiliate Marketing.
As a Digital Marketer, his views are sought by many top websites in the world like Databox, Template Monster, Digital Ready, etc.
Blog: BloggingX
Topics Covered: Affiliate marketing, SEO, Blogging, Easy ways to make money online.
Income source: Affiliate Marketing, Digital Marketing Consultation, and Selling Courses.
Alexa Rank: 75,950
Jyoti Chauhan: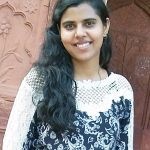 Chauhan is a JE by Education, SEO, and Blogging by passion. She usually spends more hours in learning and Searching for a new update in day to day life. She started her career from New India Solutions as an SEO Executive in 2011, now she is an odesker and Blogger. She is also an Affiliate Marketer.
Blog: UpdateLand
Topics Covered: Tips and Tricks in SEO, Blogging, and Earning Money Online.
Sorav Jain: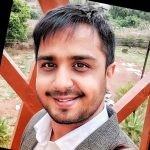 He is a multi-Faceted (Entrepreneur, Trainer, Author, Speaker, Social Media Expert, Digital Marketing Consultant) Personality in Digital Marketing. He started his career as an SEO Executive at the age of 17 and now he is the fountainhead of echoVME, the award-winning social media agency.
Blog: Sarovjain.com
Services Offered: website designing, blogging, social media, and digital marketing services to businesses.
Jitendra Vaswani: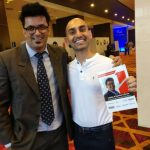 Vaswani is the man of Brilliance in Digital Marketing. He is an expert in areas like inbound marketing, content curing, social media mentor, competitor analysis, and much more. He is an SEO based Digital Marketing Consultant and a professional blogger.
Blog: Bloggersidea.com
Started: 2012
Topics Covered: Reviews tools and services for Blogging, SEO
Praneet Thakur
Praneet is Blogger by choice, SEO by passion! He is one of the most active bloggers in India and an international SEO expert who knows how to rank blogs fast on Google. He recently found PBN Guru which is the top blog about private blog networks and SEO web hosting.
He tells on social media that his goal is to educate people about the use of PBN & how to use them to crush opponents in Google SERPS and we can see he is already doing it with his blogs.
Praneet's words "Making Money is not the aim, educating them should be"
He now runs multiple blogs in various niches and monetizing them in different ways. he also runs several knowledge resource blogs in which he reviews products & gives his honest review & from that people convert it into sales.
Blog & Gross Monthly Income
Blog: https://pbnguru.com/
Gross Monthly Income: He has not revealed online.
Logesh Kumar: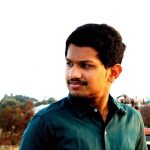 Logesh started as a Blogger and then developed his digital marketing skills during the years working as a top digital marketer and SEO Consultant. And then he ventured on the agency side of work while helping international business owners grow their websites with blogging and integrated online marketing techniques.
He now runs INFOZUB – Digital Marketing Agency in India and helps business owners grow online. He poses great writing skills and has trained many young Indians to learn online marketing and blogging skills.
Logesh is a leader in online marketing and it is so much you can learn from him about not only blogging but about the overall digital marketing skills.
Blog & Gross Monthly Income
Blog: https://www.infozub.com/
Gross Monthly Income: We are yet to find out as he has not revealed it publically due to his agency's work and privacy.
MohanRaj: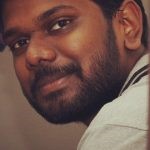 He is one of the very online Marketer who loves to discover and promote new products. He is excellent in a worthy article reviewing and blogging on SEO tools with real case studies.
BloggingIO is a rebranded blog of My Cyber Income which was started by Mohan in 2013. He covers topics on WordPress, SEO, and blogging which are more informative and unique that makes the reader worthy of reading it.
Atanu Das: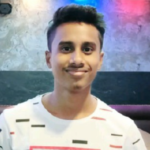 Atanu Das is one of the passionate bloggers in the digital marketing and SEO industry. From struggling to make money through blogging to writing theories and sharing knowledge on "how to make money online" is some story. He owns more than 5 blogs, that are successful and a few more blogs are still on the path to success.
Blog: Bloggingfix.com
Started: 2020
Topics Covered: Reviews, SEO, Digital Marketing, and other online stuff.
Top 10 Travel Bloggers in India
Lakshmi Sharath: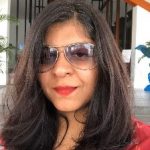 Lakshmi Sharath is being inspired by all who love traveling all over the world. She started her journey as a media professional and later on she moved on to her passion for writing while traveling. She is an active blogger and shares her best traveling experiences in blogging. Her blog 'A travel blog of an Indian Backpacker' has interesting stories about her amazing experiences in India.
Countries Travelled: More than 25
Follow her on Website, Twitter,  Facebook and Instagram
Shivya Nath: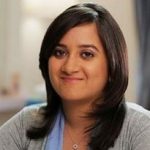 Shivya loves to lead a nomadic life exploring the different colors of the world. Her Travel Blog "The Shooting Star" grabbed more attention for the adventures.
Countries Travelled: More than 30
Follow her on Website, Twitter, Facebook, Instagram
Suggested Reads: Zanskar River Trek in 2020 
Venkat Ganesh: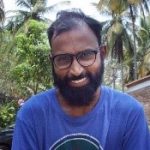 Venkat Ganesh blog brings the readers more surprises since he shares his experience on the road trips using a bike. He was very curious to ride bikes and travel to different places. He is an Excellent Bike Rider. His blog 'India Backpack Motorbike' chronicles some of his amazing travel experiences. As he shares his own experience it would be very thrilling.
Countries Travelled: 4 – Malaysia, Thailand, Myanmar, Vietnam
Follow Venkat Ganesh: Website, Twitter.
Deeraj Sharma: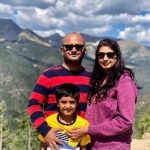 Deeraj is a Software Project manager by profession and since he loves traveling he writes blogs and shares his experience. His blog 'Devil on Wheel' carries a lot of travel stories. Dheeraj is the perfect example who has a hunger for exploring new things.
Countries Travelled: Himalaya and USA
Follow him on: Website, Twitter, Instagram.
Neelima Vallangi: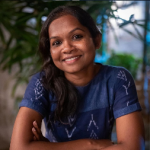 Neelima is an incredible Travel writer and photographer. Since she had a great passion and dream towards traveling, she quit her job and changed her profession to a full-time travel blogger. She has a fantastic blog on 'The Wandering Soul's Wander Tale' where she has shared some of her most beautiful tales.
Countries Travelled: 10
Follow her on: Website
Ruby Singh: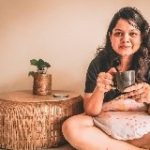 Ruby is a Full-time blogger and Engineer. She believes in learning true experience from life. In one of her blogs named "Life and its Experiments" she shares wonderful stories and cherishes all. She not only write blogs on travel but also about other things that grab her attention. She says Travelling gives you different feel and insight.
Countries Travelled: 3
Follow her on Website
Supriya Sehgal:
Since Supriya is fond of traveling she has written many books and those books are really inspiring the young ladies who love traveling the world.
Countries Travelled: 15
Follow Supriya on her Website
Arti S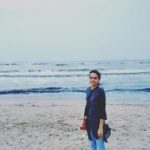 Arti loves to explore her world in a different way. She loves traveling with her best friend-her Father. She usually travels spiritual places and her blog "My Yatra Dairy" recalls all the traveling memories.
Countries Travelled: 3
Travel tip: Be an Early Bird, where you will have VIP Visit even in crowded places.
Follow Arti S on her Website
Alka Kaushik:
Basically, Alka is a Journalist and after a few years she was fond of traveling and now she writes blogs on traveling the entire world. She always loves to stay in a wooden cottage in the Himalayas and in one of her blog "Life in a Transit" she had shared her best adventurous moments of traveling.
Countries traveled: Bhutan, UK, Nepal, and Tibet
Follow her on Website
Rohan:
Rohan is a Wander-Luster with an elaborate travel blog called "Travellust.com". After reading his article one would make himself get ready for a trip full of enjoyment. In his article, he would share his experience in each and every place he visited so that the reader would gain experience in that place while reading itself and plan accordingly for the trip.
Countries Travelled: Nepal
Follow Rohan on Website
Top 10 Food Bloggers in India
Swati Sucharita: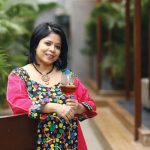 Swati was a member of Print Journalism for almost 3 decades and presently runs a Content Consultancy Successively and is a full-time blogger. She started her personal blog called "Eatopians Chronicle" which covers repertoire of cuisines and chefs. If you love to try out different cuisines and want a Head opinion, then for sure you can approach Swati's blog.
Blog: Eatopians Chronicle
Archana Doshi: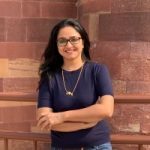 Archana is a successful entrepreneur for the past 9.5 years. She is a Software Engineer by profession. She wanted to experiment with all variety of food with good Taste. Archana's Kitchen is India's leading Food Recipe and Food discovery website, which includes many innovative dishes and also imposes a good confident level by "DIY" and provides solutions for the audience in everyday cooking. It has menu plans for even dieters. The power of Home Cooking makes Archanaa's Kitchen to be touched by every Indian hearts. They strive hard to retain the rich culture and heritage of our Cooking.
Blog: Archana's Kitchen
Adarsh Munjal: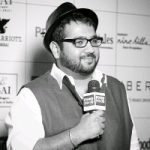 Adarsh Munjal is from Mumbai and he started his blog in the year of 2009 and named it "The Big Bhookad". He generally loves to prepare Traditional homemade recipes, He had a great passion for Food and had a plan of doing his PG in food Production but unfortunately, he was not able to do it. He is an expert in preparing delicious masala-cheese omelettes and badass kadak masala chai (or creamy and strong cold coffee). If you are interested in breakfast menus then certainly you can visit his blog, where you can find various recipes in different styles.
Blog:  The Big Bhookad
Priyanjana & Rudra: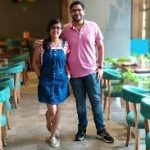 Being a couple, they loved eating food and they always helped out their friends as the "ones who know where to eat". They have a passion in exploring all kinds of local cuisine and also try different and latest food trends. Priyanjana has a crave over Vegetarian and seafood and whereas Rudra loves to eat all sorts of meaty dishes. So I am damp sure that they inspire most of us and by reading their blog you will know the food that is famous in specific areas.
Blog : The Foodie Land Blog
Ankiet Kulabani:
If you are an amateur cook, a seasoned one, a trained chef, or just someone who likes to look at food but never cook it, then Belly over Mind blog helps in brainstorming your ideas. If you want to cook your dishes at home, then his blog would certainly help you a lot. Great Advantage of reading his blog is he prepares food with the available local ingredients at home which makes all of us more comfortable with cooking. So that we can cook anytime and anywhere when we like. He also mentions about the Restaurants with favorite dishes over there.
Blog: Belly Over Mind
Sailaja Gudivada: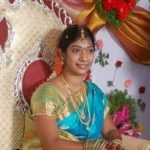 Sailaja is from the southern part of India and she is an expert in cooking Andhra and South Indian Dishes. Later on, she expanded her blogging skills by preparing western bakes and cuisines adding international flavors also.
Apart from writing blogs and Cooking, she is also fond of Gardening, so she started producing her own food through an organic garden. If you love to taste Andhra dishes, then her blog would be a great flavor for you.
Blog:  Sailu's Food
Surya Sharma: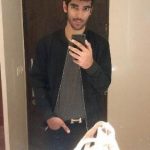 Surya Sharma, an entrepreneur by hobby and a foodie by heart. He is from Pune and he loves sharing different recipes of food in different styles. He prefers only vegetarian. He started his blogging career in Zomato first in 2015 and then now he is completely involved in the Food Blogging and PR activities of his page. His words "Just be yourself. Try to add uniqueness to your blog which again would be your personality. Be consistent with your work and always keep your feet on the ground." If you read his blog you will come across the efforts, they put restaurants to prepare recipes.
Blog: Foodiepreneur
Padhu: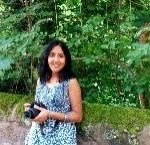 Padhu is the founder and recipe developer of Padhu's Kitchen. She is also a photographer. She loves experimenting in the kitchen with innovative ideas. Her blog focuses on Vegetarian foods mostly as she is an expert in that but also she covers day to day cooking recipes, kid-friendly recipes, festival recipes, traditional recipes, and healthy recipes.
Her passion for gardening made her cultivate her own toxic-free vegetables and she inspires people by her cooking. She makes use of AdSense (Display Ad's) to generate revenue for her blog.
Blog: Padhu's Kitchen
Sharmilee Jayaprakash: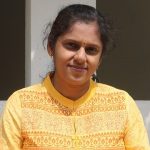 Sharmilee passion for cooking made her quit her IT career of 7 years and started writing blogs. Since she is from south India, she is an expert in those dishes. Apart from these dishes she also specializes in Baby food, Kids Lunch box, and festival recipes. The dishes posted in her blog are the collection of from her Mother, Friends, and her own innovative ideas.
Blog: Sharmis Passions
Mohit Balachadran: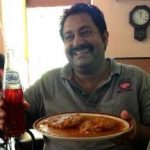 Mohit is a Street Food lover. He started his blog journey in the year of 2011, with the main motive of sharing as many Indian dishes that we are all fond of. He mentions in one of his blogs that our country is rich in culture and Cuisine, that there are more to Explore and Learn, which we have to accept. It will not be enough, even if we spend our entire life exploring new dishes.
Blog: Chowder Singh
Top 10 Indian Tech Bloggers
Rajesh Namse: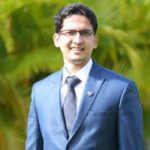 Rajesh was passionate about SEO and Blogging. His Blog "TechLila" covers on anything and Everything that you are interested in Technical aspects. This Blog was started in the year of 2012 and it is a Go- to – site to all who need the tips and tricks involved technically. TechLila is considered to be an Encyclopedia for al latest Technological news.
Blog: TechLila
Anand Khanse: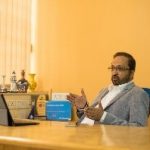 A businessman who ventured into the world of blogging by launching TheWindowsClub in April 2009. Anand is often considered to be within the realm of a younger generation of bloggers, even though his age is a little advanced.
TheWindowsClub is an online source to help both amateurs and newbies to troubleshoot their Windows machine or operating system without resorting to expert technicians.
Blog & Gross Monthly Income
Blog: https://www.thewindowsclub.com/
Gross Monthly Income: USD 12,000
Imran Uddin: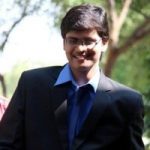 Initially, Imran started his blogging activities on writing articles on various topics. Then, later on, he made lots and lots of search, Learnt the key aspects of blogging, and now he is a sought-after Technology blogger in India. Imran is an entrepreneur by Profession and not only that he also owns a company All Tech Media Pvt.Ltd offers services like web development, Blogging, and other SEO related services.
Blog: All Tech buzz
Abhijeet Mukherjee: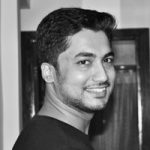 Abhijeet started writing blogs out of his curiosity and passion. One fine day while reading the newspaper he came across the word "Blog" and he was very much interested in knowing the term and after that he started his blogs and now he runs Guiding Tech blog which is one of the topmost Indian tech blogs. Through his blog, he shares stories on tech, Science, and Culture for Educated people and also urban Indian youth. He believes that if one is able to create a loyal audience then his blog would be profitable. His blog also provides genuine Gadget reviews and act as a Buying guide.
Blog: Guiding Tech
Raju PP: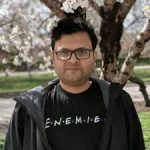 Raju is the founder of "Techpp" Blog which is considered to be the topmost Indian tech blogs and it is of full focus on personal and consumer technology. He has written blogs on various topics like News, Reviews, Tips, Tutorials, and Posts all related to smartphones, gadgets, web tools, and technology-related products.
Raju has a small team who works constantly on the development and also concentrates more to showcase them unique from many other technology blogs. Moreover, their motive is to help people understand concepts in the simplest form and be clear.
Blog: TechPP
Jashpal Singh: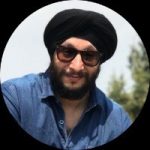 Jashpal Singh mainly focuses on blogs that focus on new tips and tricks on the Internet. Jashpal is a Self-Proclaimed Geek who is skilled in design and coding. Apart from these technical geeks he also provides useful information on software like what is worthy and what is not. Jashpal started blogging in the year of 2009 and now he provides various services like Gadgets, Product Reviews, SEO, Content Marketing, Blogging, Digital Marketing, WordPress, Web Hosting, How-to, Deals, Best and top lists and much more.
Blog: Save Delete
Ankit Kumar Singla: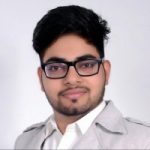 Ankit is a full-time blogger, SEO Guru, and Part-time web designer. He is the youngest professional blogger in India and mostly write on Technical tips and tricks for the readers and bloggers to read and follow. He also gives some tips and recommendations for the tools to be used, which is quite informative and useful.
Blog: Bloggers Tips Tricks'
Atish Ranjan and Zenil: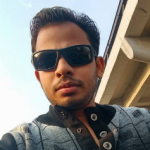 Atish and Zenil started their blog in the year of 2012. It is another blog that covers various aspects like gadgets, software, social media, blogging news, etc., They constantly update it and the blog Tech tricks world is considered to be very interesting and on top of the social media platforms.
Atish Ranjan is an expertise in the field of SEO, Blogging, SMO, and WordPress. He is a BCA graduate from IGNOU. Atish's motto in life is, "Life is all about Learning and Implementing."
Zenil is a Commerce Graduate, who is graduated from Mumbai university. He had a passion for accounting, Languages and he is a Foodie. In his own interest, he learned many programming languages too.
Blog: Tech Tricks World
Ankit Prakash: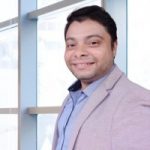 Ankit Prakash is the founder of Easy Sendy and Co-Founder of Aritic ((Mid-enterprise SaaS platform), a platform based on marketing automation with AI. He is a blogger who writes at Sprout24 and an entrepreneur and he is also a full-time digital marketer. He writes a blog with a simple and elegant look which is inspired by many people and also interesting. He focuses fully on Digital marketing like Adwords, webmasters, Email marketing, etc.
He has hands-on experience in Having hands-on experience in the successful execution of go-to-market strategies along with US, EU, and APAC markets.
Blog: Sprout24
10.Pritam Nagrale: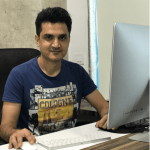 Pritam started his blogging in the year of 2004 the time when no one was aware of blogging or earning online on the internet. He is very down to earth person and has a team of more than 35+ people in his office working on different blogs. He owns two blogs MoneyConnexion and Surejobs.in.
Blog: MoneyConnexion
Top 10 Reviewer on Gadgets bloggers
Faisal Farooqui: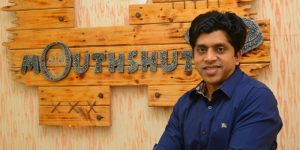 Faisal holds a bachelor's degree from the State University of New York and Information Systems and Finance but left the United States for India after his study to start Mouthshut.com, a popular consumer gadgets review blog.
He has been featured among the Top Business People in India in Entrepreneur Magazine in recognition of his role in consumer product review with his blog as a contribution to solving the needs of Indian consumers to have a really unbiased review of products.
Faisal makes money online through a premium membership, paid advertisement, affiliate marketing, etc.
Blog & Gross Monthly Income
Blog: https://www.mouthshut.com/
Gross Monthly Income: USD 49,000
Varun Krishnan: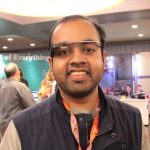 Varun runs Fonearena.com, a blog dedicated to mobile phones, reviews, and technology news, which has made him a name in the blogging community regarding his unbiased analyses and reviews that readers find pretty helpful.
His blog is very highly rated in India and makes him a decent revenue doing what he loves and knows best. And he gets a steady flow of income from direct paid advertisement, AdSense and affiliate marketing.
Blog & Gross Monthly Income
Blog: https://www.fonearena.com/
Gross Monthly Income: USD 22,000
Preet Sandhu:
Inspiring female blogger from India and she is an affiliate marker who writes about before buy reviews to help online customers to rectify useful digital products.
She also does SEO services and provides paid ads and helps as an online marker and influencer.
Blog & Gross Monthly Income
Blog: https://www.beforebuyreviews.com/
Gross Monthly Income: She has not revealed online
Siddarth Rajasekar: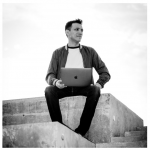 Siddarth has a great online profile and he is one of the best bloggers who is living the laptop lifestyle. He is on a mission to help 100,000 live the internet lifestyle as him. 
He has started his career as a "ringtones" developer for mobile phones working at a reputed mobile content development firm in Dubai.
And then as he fully ventured in blogging and in his blog he mentions he was able to scale his business to over $20,000 per month in a short time.
Aniruddha: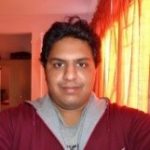 Aniruddha provides reviews in a summarized format in the shortest possible way. He is one of the top young bloggers who give reviews on all products in a genuine way which helps the customers to decide quickly. His blog named Tech2Touch not only provides accurate reviews but also gives some time-saving tips and tricks on a smartphone, Excel tips, Windows tips, etc., His reviews are very honest and it has many informative and more Technological tricks which help the readers in all aspects.
Blog: Tech2Touch
Avinash Kumar:

Avinash is the founder of Androidpure in Feb 2012. He is a Mechanical Design Engineer by Profession but passionate about gadgets, computers, smartphones, and software which helped him to learn new concepts and share ideas based on that. His blog covers all topics like Android Phones, Tablets, and Gadgets, Apps, Games including Rooting & flashing Custom ROMs, Recovery, etc.
He also tries to write for noobs who are not so good when it comes to complicated tech jargon. His blog is being updated for each and every update arise a day.
Blog: Androidpure
Pawan Lokhandwala: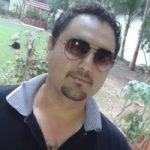 Pawan is the Founder and Chief head of TechAndroid.com blog which acts as a news centered portal. The blog mainly focuses on the Latest leaks and updates of Tech Industry. He started writing a blog about Technology updates, mobile phone industry update for more than a decade. His writing certainly speaks about his experience and would be more informative.
If you are more interested and want to know the news of daily updated then you can follow them on Facebook and Twitter for daily updates, news, and reviews, Since they provide accurate information at the earliest.
Blog: TechAndroid.com
Vamsee Angadala:

As a team Vamsee as a Chief Editor started igadgetsworld.com (Innovative gadgets world) in Dec 2012. Initially, it was started as a Tech blog and now it is a leading Full-fledged journal that comprises of Exciting technology in all aspects. The posts in the blog cover many areas like the latest electronic gadgets, lifestyle-enhancing concepts, contemporary prototypes, market research data on smartphones, marketing techniques, programming tutorials, quick tips, how-to guides.
They generally say as "you Name it and We write it". If you are Tech Savvy netizen, then obviously you can approach them for all kinds of quires and solutions.
Blog: Igadgetsworld.com
Jignesh Padhiyar: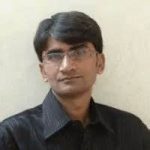 Jignesh Padhiyar is the founder of iGeeksblog and we can proudly say that it is the "only Indian blog" which covers iPhone products like iPhone, iPad, MacBook Pro, Apple watch, etc.
He was much inspired by Apple CEO, the late Steve jobs so he decided to start writing blogs on Apple Products. The blog was started in the year of 2012.
Blog: iGeeksblog
Income Source – Google Display Ads, Link Connector, Affiliate Etc.
Alexa Traffic Rank – 24,021
Aseem Kishore: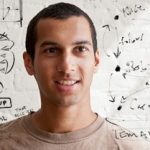 Aseem started his career in the IT Industry as a Software Engineer, then later on due to his passion for Blogging he is now a full-time professional blogger. His blogs cover topics like windows, computer tips, reviews, gadgets, etc.
He receives over 2.8 million traffic per month and earns at about $15,000 per month.
Blog: OnlineTechTips
Topics Covered – Blogging, WordPress Tips, SEO, Make Money Blogging, WordPress Hosting Tips Etc.
Income Source – Computer Tips, Reviews, Gadgets Etc.
Alexa Traffic Rank – 15,369
Top 10 Programming Bloggers
Srinivasa Tamada: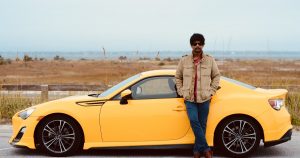 Srinivas is a professional Indian blogger that focuses on web programming and related topics. He has a very large following, as the reference point for most students and tech individuals who depend on his practical assistance and knowledge on programming and web design.
He blogs at 9lessons.info, which is among the top technology blogs in India commanding millions of dedicated readers who come to learn from his blog.
Blog & Gross Monthly Income
Blog: https://www.9lessons.info/
Gross Monthly Income: USD 20,000
Sandeep Jain: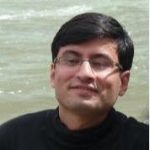 Sandeep Jain completed his graduation from IIT Roorkee and now he is the founder of "Geeks for Geeks". Apart from these, he was also an Assistant professor in JIIT, Noida. When he started his career he was a Software developer and later on he was much interested in blogging so he started writing blogs on programming skills and Computer science-related concepts.
Sandeep's blog would help people who are interested in knowing Programming concepts and algorithms. He also provides some interview based questions for fresher's and job seekers. His blog covers the top 10 interview questions, Competitive programming content on various languages, Online courses, and candidates' experience in attending an interview on various product-based companies.
Blog: Geeks for Geeks
Ishan Bansal and Jaya Bansal: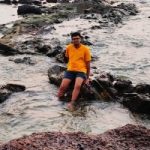 Ishan and Jaya, as a couple they are the founder of the blog "ilovefreesoftware". This blog covers various best free software available on the web and not just trial versions. Head over to their blog to find download links of various free software that might be useful to you.
Blog: ilovefreesoftware
Chandoo: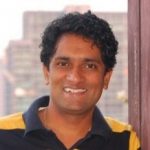 Chandoo is a passionate blogger on Data Analytics and Visualization. He is a Chief Excel Officer of his blog and also his blog is all about Excel. He conducts many training programs on Excel/VBA/Macros, Creates Excel Templates for project management, and Dashboard reporting. He has also written many books on Excel Formulas. Chandoo has completed his graduation in MBA from IIM, Indore. His blogs make readers more interesting and useful for beginners.
Blog: Chandoo.org
Sandhu Siddarth: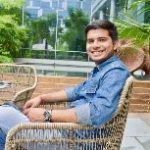 Sandhu is a young Tech blogger, who strongly believes in an innovative approach that makes things different and unique. He blogs on multiple niches like technology, science, Android, blogging, and even more. If you are interested in technical updates and news, then you will find his blog more interesting enough.
He is the co-founder of the Only loudest blog which covers SEO, Making money online, and some of the blogging tips. This blog was started in the year 2013.
Blog: onlyloudest.com
Lasya E Elizabeth: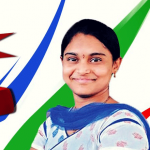 She is a most successful female blogger and she is called "Goddess of AdSense". She has got approval for more than 46 AdSense Accounts. She has gained more knowledge on Google AdSense Disapprovals and cracked the key for approval and helped others also make money online.
She is a Techie blogger and also covers more topics like SEO, Making money online, and few blogging tips. The blog has posts published informative Articles on iOS, Android technologies, and blogging.
Blog: Alltop9
.Nisha Pandey: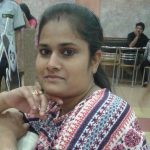 Nisha is a Female Indian Blogger who bogs on SEOTechyWorld. This blog focuses on SEO, blogging, technology, social media, business, and WordPress. She started the blog in the year 2013 and now she is a leading Tech blogger in India.
She also runs multiple blogs like How to Make in, Apple iOS News, etc. Especially, all these blogs are great resources for SEO and tech savvies. Her articles are more informative and all the techies would love to read her articles.
Blog: SEOTechyWorld
Top 10 Parenting bloggers in India
Hemapriya Natesan: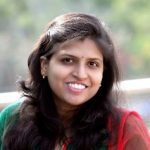 She is a Doctor by Profession. There were many parents with various queries on newborn babies asking her often. So she planned and wanted to help those parents, with her medical expertise. Later on, she turned into a full-time blogger and started giving advice and solutions to many parents in a simple and Healthy way.
Not only she writes a blog, but she also started an online store where she prepares healthy homemade products and sells it for the moms who are not able to prepare it for their toddlers.
Blog: Mylittlemoppet
Sangeetha Menon: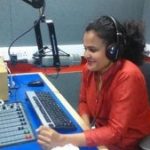 Sangeetha initially started her career as a Business technologist in a corporate firm then turned into a professional parenting blogger. She is an Electrical and Electronics Engineer by Profession. The Pigeon India has awarded her "Multitasking mom of the year 2014". She realized that many parents are struggling a lot with their toddlers and they do not know even some of the parenting tips. So decided to help them in all sorts and now she is a professional blogger.
She focuses on updates on baby, mom care, baby food recipes, product reviews, nutrition, working mom concerns, and everything related to parenting.
Blog: Bumsnbaby
Shruti Bhat: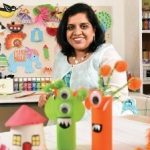 Shruti is from Bangalore, and she had a great passion for Children's art and creativity. So she started writing blogs on the same and liked to share it with the rest of the world. She encourages parents to become up with the best innovative and creative ideas for their children and also shares lots of ideas on Craft's and kid's friendly tips. She covers many topics like parenting tips, Fun activities with family, healthy recipes, and much more.
She is featured in many publications and also co-author a book named "Learn with Play "the best Amazon seller.
Blog: Artsycraftsymom
Monthly average traffic: 250,000
Monthly income: 1,00,000 to 2,00,000
Income Source:
Affiliate Marketing
AdSense (Display Ads)
Priya Sachan:

Priya started her blog to share various tips on parenting by combining the old age Traditions with the modern advice suitable for current times. Also, she guides many parents by her parenting tips based on the Indian Perspective.
She generally writes about, pregnancy care, newborn care, forgotten home remedies, rhymes & stories, food charts & recipes for babies and kids. She also runs a YouTube channel that has close to 40,000 subscribers.
Blog: Sishuworld
Monthly average traffic: 500,000
Monthly income: 50,000 to 1,00,000
Income Source:
AdSense (Display Ads)
Brand Partnership (Sponsored Content)
Mansi Zaveri: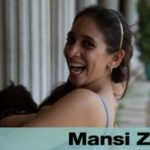 Mansi was a Tech Savvy and she wanted to share information with her children related to all aspects in one place. But she rarely found few blogs with parenting tips. So she decided to startup with a blog and set out to Launch KidsStoppress Blog, where she shares information on kid meal plans, kid-friendly events, books, apps, product reviews, and more related to parenting.
Her blog has a strong social media presence with Good Content and it is one of the topmost informative blogs for children's lifestyles.
Blog: KidsStopPress
Anamika Sureka: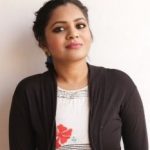 Anamika is the founder of Wiseshe Baby blog. She realized that there are only a few websites or blogs for healthy and homemade products for mom and baby which makes life easier. So she started her blog to help the parents who really want her babies to develop with healthy and strong skills.
Her blog focuses on various aspects like pregnancy-related issues and solutions, parenting, baby food, best products for babies, and tips related to baby's skincare.
Blog: Wiseshe Babyblog
Uma Maheswari: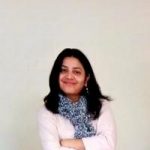 Uma Maheswari is from Pondicherry and she is an Engineering Graduate and a Parent of 2 kids. Initially, she started her blog in Mathematics, and then later on with some experience on blogging skills she started writing on parenting & lifestyle, mathematics, poems, short stories, gadgets, and products.
She even contributed articles to numerous brands as an influential mommy blogger. One unique aspect of her blog is involving her kids in her posts be it creative writing, drawing, or crafts.
Blog: Mom Scribe
Neha: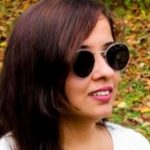 Basically Neha is a Computer Science Graduate and She worked in IT form for 5 years. Now she is a full-time blogger. She turned to a blogger because during her pregnancy she had many issues and for all that she used to surf on the internet for all her doubts. So having this in mind she wanted to help all other new coming mothers based on her experience.
In her blog, she writes on topics such as baby food, breastfeeding, home remedies, kid's recipes, and parenting. Head over to her blog if you are a newbie mom.
Blog: Sishuworld
Monthly average traffic: 100,000
Income Source:
AdSense (Display Ads)
Brand Partnership (Sponsored Content)
Shilpa Jadhav: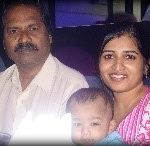 Shilpa is the founder of the "Being Momee" blog and also she is the mother of twin boys. She is an SEO and SMO by profession and she shares her experience on motherhood. Her blog mainly focuses on baby care tips, lifestyle articles, product reviews, and other such variety of substances in a single blog.
Apart from parenting tips and other product reviews, her blog contains many inspiring stories to all age people and also some food recipes.
Blog: Being Momee
Tulika Singh: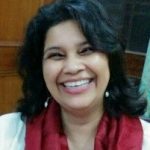 She is a freelance content writer and blogger. Tulika is the founder of obsessive Mom blog in which she shares her own experience on motherhood and also few parenting tips and childcare.
Tulika also writes a lot on safety while travelling, spending quality time with kids, and education.
Blog: Obsessive Mom
Top 10 Bloggers on Blogging Entrepreneurs
Swadhin Agarwal: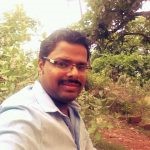 He is the man behind DigitalGYD which has won many awards and appreciation for his blogs. He was the former freelance content writer and content strategist to some of the top blogs. he now helps newbies start their own blogs and grow them into profitable online businesses. To tell about him in a few words, he is a multi-talented blogging expert.
DigitalGYD is a blog that guides in advanced blogging strategies and to the people who want to grow their blogging exponentially.
Blog: DigitalGYD
Abhishek Jain: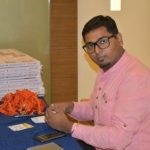 Abhishek is a digital marketing consultant and his blogs on SEO and also shares few tips on Blogging for the startup entrepreneurs. He has also given speeches about the basics of Blogging and its scope in the mere future. He had spent many years in blogging and in the beginning he faced many failures which made him research it and now he is a leading successful blogger in India.
His blog is more informative and with its high-quality content, he has attracted more readers to his blog. Moreover, his blogs are being featured on top blogs like Huffington posts. If you are interested in making your blog grow big and learn online strategies and SEO then you can prefer Abhishek's blog.
Blog: Rusty Blogger
Year Started: 2015
Santanu Debnath: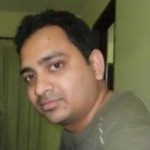 Santanu has a great passion for blogging and he feels more joyful when he writes a blog. He is a full-time Software professional and part-time blogger. Santanu shares his views on life hacks, finance tips, online earnings, WordPress, and blogging.
He named his blog as "BloggingJOY" which helps an individual to start blogging successfully. His blogs are very simple so that the beginners feel very easy to understand and implement the same. He has good Followers on Facebook.
Blog: BloggingJOY
Year Started: 2017
Rahul Kuntala: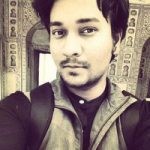 Rahul is a full-time blogger who nurtures about blogging from scratch. His ultimate aim is to bring about more number of full-time bloggers from his blog space. He is interviewed by Zac Johnson and few other bloggers in that field.
His blog is of Good Content which inspires the startup bloggers. He blogs from Blogging tips to Content Writing Tips. His blog is considered to be the topmost blog in India Due to his valuable content with high Alexa rank.
Blog: Learn Blog Tips
Year Started: 2012
Sumit Sao: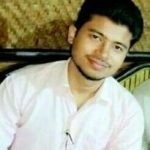 Sumit is the mind behind Blogginglift.com and he is a passionate Indian Blogger. After his 3 unsuccessful blogs, he learned mistakes out of it and now he is one of the Leading Bloggers. If you are specifically looking out at Practical Blog Advice, then I damp sure that His blog would help you a lot.
He not only creates good quality content but also good at Networking. He builds genuine bonds with bloggers freely. He is the one who actively shares tips for building bloggers.
Blog: Blogginglift
Sathish Kumar Ithemsetty: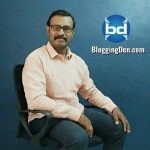 He is a full-time blogger in sharing his views on blogging tips and also he is an expert in Biology. He owns multiple blogs and Blogging Den is one among them.
Blogging Den is an article full of the latest blogging tips, tool reviews, tutorials, and much more. If you buy some Affiliate products or services then you can approach him since he provides free WordPress Installation, set-up, and blog optimization services.
Blog: Blogging Den
Year Started: 2012
Sunny Kumar: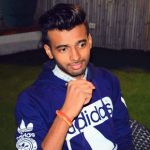 He is a young Indian Blogger, who loves to help students, new bloggers, and business entrepreneurs to grow their business online. If you are a business entrepreneur, dying to start a new blog, then check out this blog. The majority of the blogs are based on hosting deals.
Blog: GuideX
Started year: 2016
Sandeep Mallaya: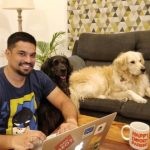 Sandeep is a successful Digital marketer and Entrepreneur. He is the founder of the digital marketing service agency. his agency was credited as "Top 10 marketing agencies in India", 2016.
His blog focuses on articles, podcasts, ebooks, etc. All about digital marketing and blogging. It is monetized well and updated each and every second. It makes thousands of dollars every month and is being featured by top blogs like AppSumo, SERPstat, and much more.
Blog: 99Signals
Year started: 2016
Gaurav Kumar: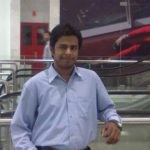 Gaurav is the founder of eAskme blog. The blog covers all about blogging, technology, online money-making, and even more. He is a professional blogger. He also organizes many workshops and seminars, training programs to educate newbies to make money online.
eAskme has been featured on 150+ popular sites. It is a community blog that has more than a million followers.
Blog: eAskme
Started Year: 2014
Rahul Yadav: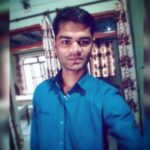 Rahul Yadav is the guy behind Rahuldigital.com & Bloggingideas.com blog. With Bloggingideas, He aims at helping the blogging and the SEO community with their needs.
He got into the digital marketing domain towards the end of 2014 when he started working as an SEO executive. This is how he get into the world of Blogging.
Apart from bloggingideas.com, He also owns a few related blogs at Rankexcel.com, Rahuldigital.com, Hindiblogger.com & many more.
The above mentioned are the top 100 Bloggers in various domains.
Obviously, arriving at this list wasn't easy, as there are several other top bloggers from this part of the world who have carved a niche within the bigger picture that also deserves a mention, but our list is quite limited.
How to become a top blogger?
We invite you to take a cue from the top bloggers in India that we have showcased here, and read their stories and see how you too can take your blogging career to the next level.
So now you know the top Indian bloggers and their blogging incomes.
What are you going to do about it after reading this blog post?
Are you going to start your own blog and make money blogging or are you just going to read this and walk away?
I recommend you start a blog that matters in the niche you will fall in love with, to write each day.
I started as a blogger and here I'm writing to SeekaHost blog, UK SEO Blog, and many more blogs in the world.
You can register a domain name and get WordPress hosting or a cheap web hosting plan and start a blog.
If you need help or any advice get in touch with me or via the live chat support at SeekaHost.
You can also read more details about how to start blogging in India written by Fernando Raymond.
And learn more about with the guide on How to start a WordPress blog by John Bucalo is a great starting point.
You can learn everything about blogging at the SeekaHost university by taking the free courses created by Fernando Raymond and other experts.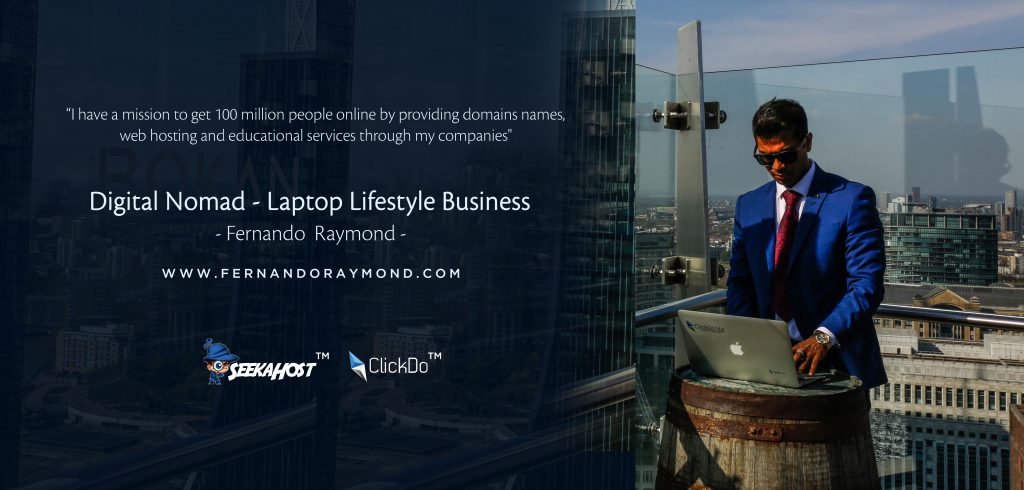 I wish you all the success and look forward to writing for your blog one day.