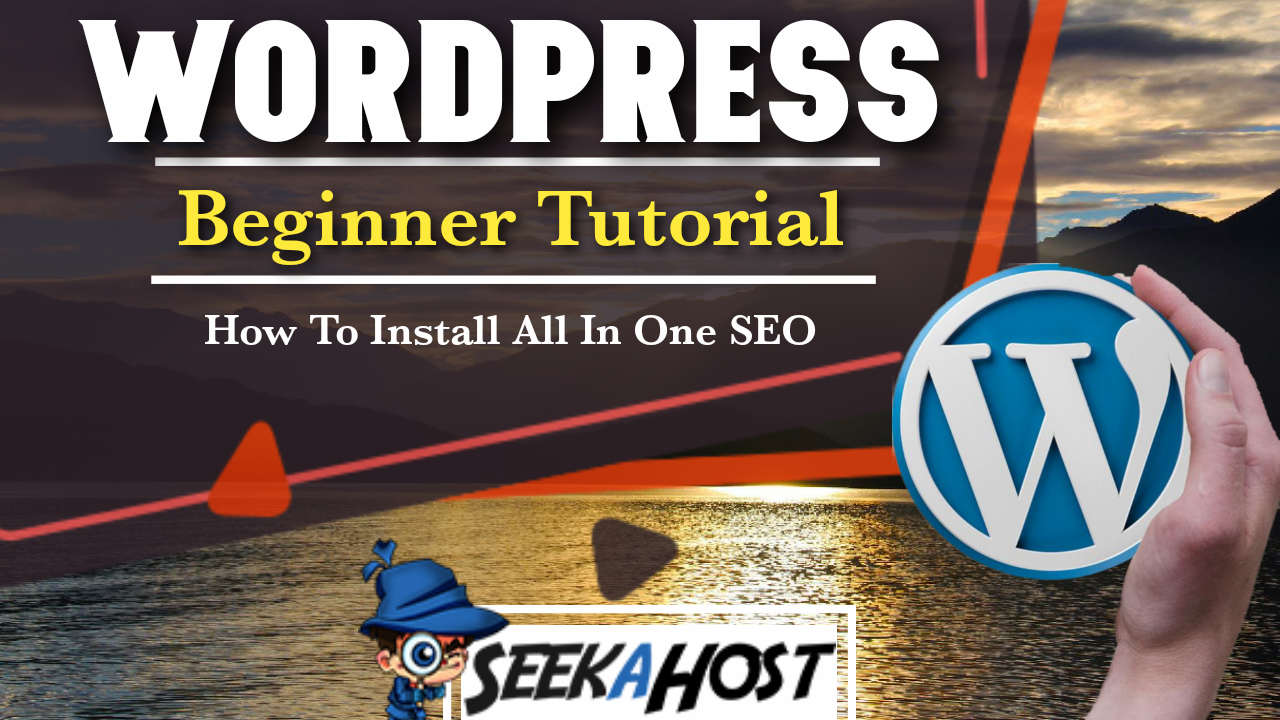 How to Install All in One SEO Plugin in WordPress
How to Install All in One SEO Plugin in WordPress. This great tool will help get your Blogs noticed by search engines and bring lots of traffic to your site/blog.
What Is All in One SEO?
It is a free and easy to install plugin. You can access it through your plugin menu on your WordPress. SEO stands for Search Engine Optimization and as the name suggest, it will help your post or page be more optimized for search engines. It does this by making the structure of the post easier to understand for search engines to then show to other potential viewers when they search for related subjects.
How to Install All in One SEO Plugin in WordPress
Step by Step Guide for All in One SEO
To start head to your WordPress dashboard, from here navigate your way to Plugins and then to Add New.
Search for SEO, find the plugin called All in One SEO and click Install. Once installed then press activate.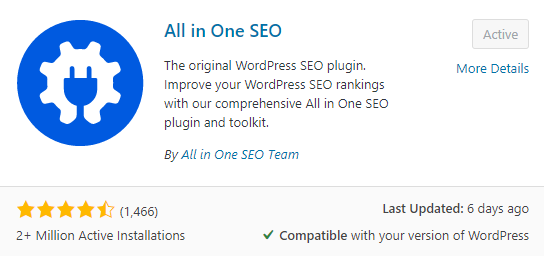 Setting Up All in One SEO Plugin in WordPress
Once Installed head back to your dashboard and find the new SEO selection. From here follow the steps to finish installation. You wont need to create any accounts it simply will need an email to be used as a contact.
What Does the All in One SEO Plugin do?
From website SEO setup to ongoing SEO optimization, our team of SEO experts have created easy to follow SEO workflows that will help you outrank your competitors in search results. This is why many industry leaders award AIOSEO as the most beginner friendly WordPress SEO plugin that's both EASY and POWERFUL!
AIOSEO's WordPress SEO plugin features are highly optimized for Google and other popular search engine algorithm because we follow the most up to date SEO standards and SEO best practices.
For more info on the AIOSEO Plugin click here for their Homepage.
How to Install All in One SEO Plugin in WordPress
Now when you create a Page or Post it will give you a live score out of 100, along with tips and assistance with what you can change to make the article better. The score is on the top right of the page and also the AIOSEO settings at the bottom of every page with detailed analysis of what can be improved.
WordPress Tutorials – Homepage – GDPR – Blog – Theme
Domains and Hosting
Looking to get yourself online or want to get a better priced package? Head on over to SeekaHost to get domains, and reasonability priced hosting packages.