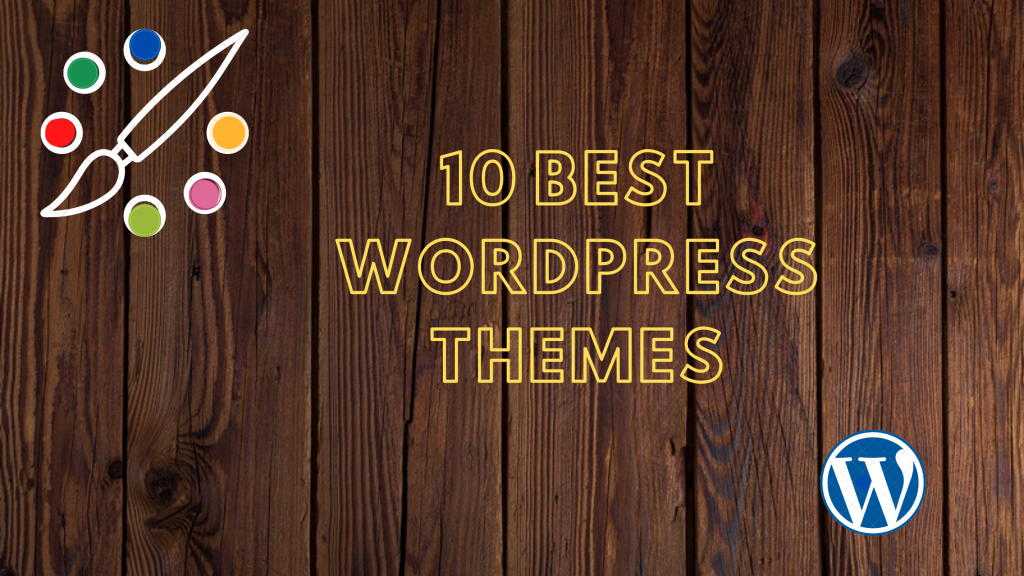 How to choose the best WordPress Theme to make your Blog unique?
For WordPress, there are about 8,045 themes that you can choose from.
A huge number; you're never going to overcome the FOMO of selecting one without checking the 8,000+ you skipped.
So, how does one select the perfect theme for their blog?
How does one select a theme that reflects their unique and special ideas, blog topic, brand and character?
How does one select a theme that will do justice to their site and its individuality?
Is it even possible to select such a theme? The answer is – YES!
What to consider when choosing a WordPress Theme?
It is possible to select just the perfect theme for your WordPress site with the right selection process, which we will guide you through here.
As a newcomer to WordPress and the world of blogging, it can be a daunting experience to customize your website or your webpage. But don't worry – in this guide, we'll tell you how to modify a WordPress blog. We'll help you choose the perfect theme for it. We'll tell you about customizations.
Not only that, but we will also touch upon how to set up a blog using WordPress. So, if you are a beginner, you are in the right place. Read on to know more about how to use WordPress to make a blog.
How to get started on WordPress?
Skip this section if you're already at the "choose theme" stage in your journey of setting up a WordPress website. But only after you've checked out our innovative Blog Hosting Control Panel in the SeekaHost app, which will let you get online with all the backend technology tasks conveniently at your fingertips.
Getting started on WordPress is easy. Really easy. And you can read through all our other tutorial article on our blog here to see this or check our  SeekaHost YouTube channel with many helpful tutorials.
Once you have decided that you want to use a WordPress setup, you will need to decide about a suitable and catchy domain name.
A domain name will be what users on the internet will type into the search box to get to your website. Basically, it's your website's address on the internet. Once you have picked and registered your domain name, you will need web hosting. This is where all your website files will be stored and can be accessed via a server.
With these two, your website is almost ready – but not fully ready.
The next step, of course, is customizations…
Choosing the perfect Theme
Users start getting obsessed with finding just the right theme for their site. Some find it, some don't.
Luckily for you, you're reading this article. We'll help you get through this conundrum. Don't worry.
Listed below are some of the best themes in WordPress that offer great flexibility and customisability to make your blog or website truly yours. We have ranked them according to how many advantages/disadvantages each one of them has.
Divi Theme
Divi is, by far, the best WP theme and page builder.
It's powerful and comes with hundreds of layouts and templates that users can experiment with. Each style is suited to a particular type of website.
The diversity and efficiency of Divi appeal to users. This shows in the numerous downloads that it has gotten on the internet.
Divi layouts are mobile-responsive and have all the features any blogger needs like a gallery, shop, landing pages, social buttons – you name it. London copywriter and blogger Manuela Willbold uses it for her personal blog: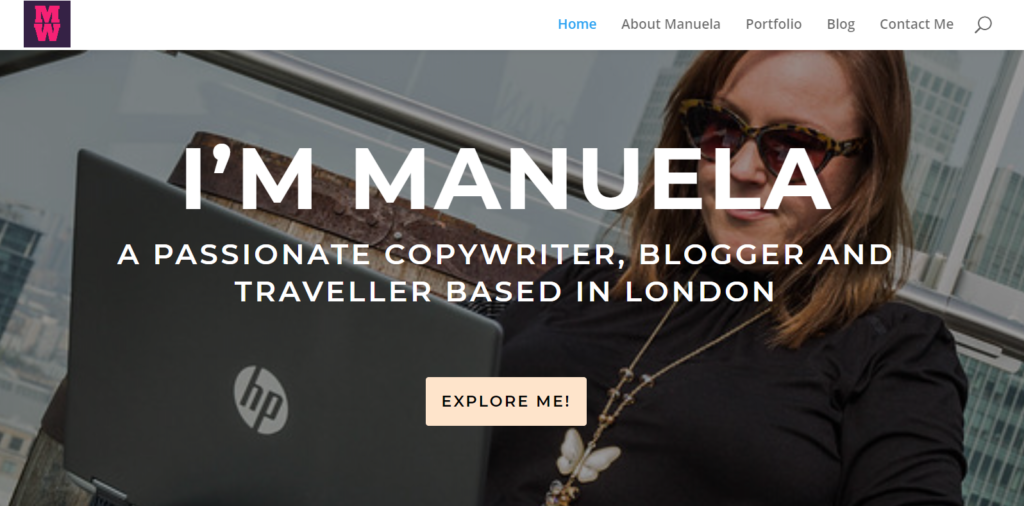 Astra Theme
Astra is a theme which allows users to be innovative with their websites.
Extremely flexible, Astra will allow you to change logos, menu styles, and colours. There's a lot you can do with Astra – its diversity goes beyond that of Divi's.
But the reason why Divi is better is this – it is more SEO friendly. It appeals to the search engine more, thus attracting more traffic from the internet as it is a very lightweight (less than 50KB on frontend) theme, offering unparalleled loading speed. You should take this into consideration as SEO plays a major role in making your blog successful and growing it on search engines.
Ocean WP Theme
A major benefit of Ocean WP – it's free.
Ocean WP is yet another theme that is highly extendable. This fact allows one to create almost any type of website.
It has unlimited colour options, custom widgets, and header layouts and is a multipurpose theme featuring translation options in different languages and support for SEO, which can be useful for bloggers or website owners looking to attract an international readership. It is easily customizable with an extendable codebase so website owners with a clear vision will love it.
Hestia Theme
Hestia is free, too. It's a versatile theme that you can choose if you want to create a personal blog, business blog, or even a magazine website. For maximum functionality, it is recommended that you use certain plugins you will need according to your requirements.
Hestia is enormously SEO friendly, so don't worry about not getting enough traffic to your blog. Powerful and translation-ready, Hestia is a free WordPress theme packed with additional features like 'Client Testimonials' and services sections on the homepage. Great for any service related WP site or review sites like the top edu blog – UK Education Blog: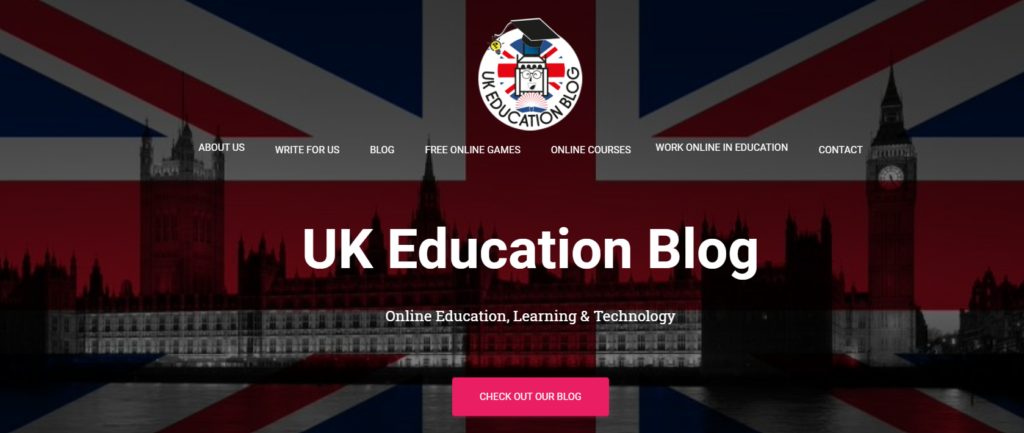 Right, now you are more familiar with what some of the best WP themes can offer to build the blog or website of your dreams. Further read our theme customisation article so that you truly make your WP site look the way you envision it. You can also find more theme recommendations for businesses or freelancers here:
8 best WordPress Themes for Small UK Businesses, Freelancers & Bloggers
For the cherry on top WP design, utilize the best WP Plugins.
WP Plugins and how they can help
Plugins are extension modules for content management systems.
Simply put, plugins will help you add additional features to your website.
Some examples:
Contact forms
Galleries
Sliders
Subscription forms
There are now more than 50,000 plugins available in WordPress alone. So there's a plugin for whatever you might want to add to your website, but do not add too many as they may slow down the loading speed of your website.
Plugins will help increase the functionality of your website. Not only that – they will also make it more appealing to search engines.
Plugins affect all of the below-mentioned aspects of your blog such as:
Search engine optimization
Web analysis
Online marketing
More traffic, more money from advertisements, and more exposure for your blog – you can trust SEO plugins to handle all that.
Equip yourself with the tools for success. But bear in mind that WordPress blog customizations run much deeper than that. There's a whole world of knowledge to gain in these subjects, and it is impossible to do it alone in a just one day.
What we would recommend is that you browse through the internet and master blog customization thoroughly. Take up free online courses at the SeekaHost University and read through our many WordPress and Blogging guides covering customization, and create just the best blog out there.
The blogging course from SeekaHost can help you get on with your website with the confidence of knowing what to do to develop engaging content that attracts more followers.
We tell you everything about blogs, digital marketing, and web hosting. We teach you how to build a WordPress blog from scratch, and how to go about things so that it goes on to become one of the 1% successful blogs on the internet – see how these 100 top UK Bloggers did it:
https://www.seekahost.com/top-uk-bloggers-blog-list/
Make sure you subscribe to the SeekaHost YouTube channel and blogs to stay on top of it all.
If you have any queries, questions, or doubts, we'll be more than happy to help you out.