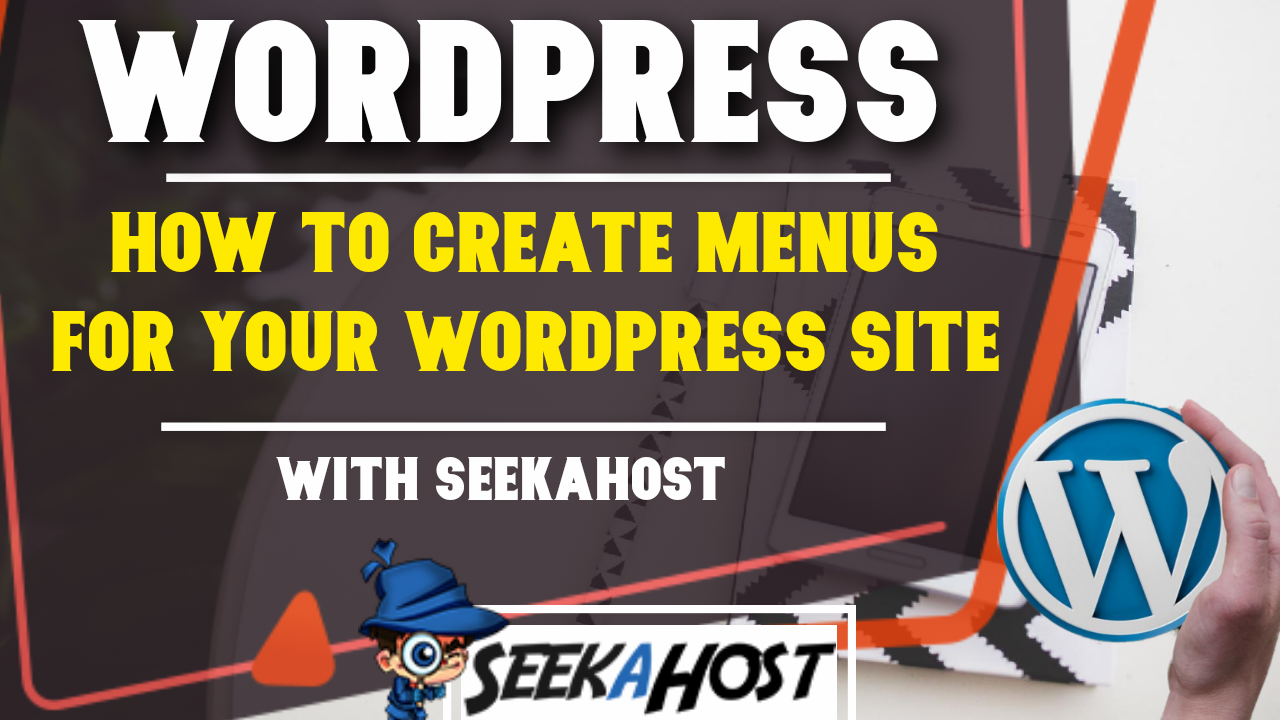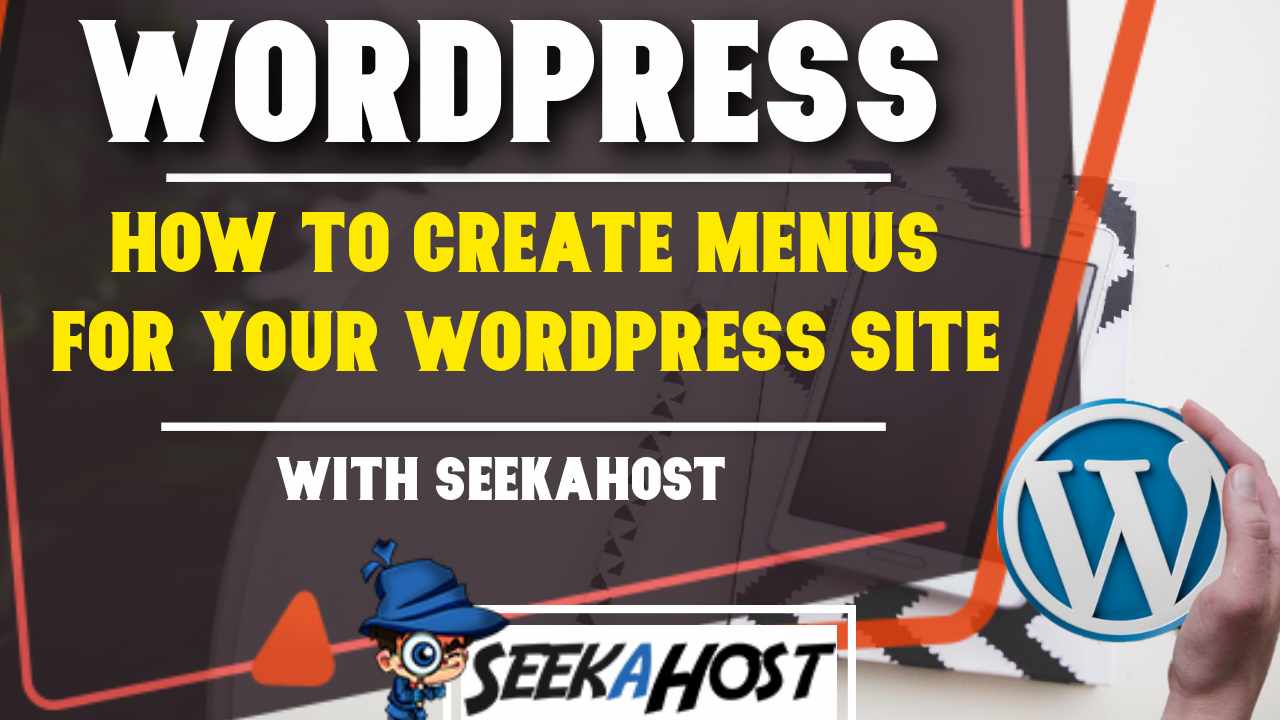 How to Create a Menu on WordPress
Following our guide you can Create a Menu on WordPress with ease. Create, add and edit menu items to help viewers navigate around your site.
What is a Menu on Your WordPress Site?
The menu is your navigation tool, normally found on the top of your site. You can add options such as pages, posts, categories and other formats for people to click and get taken to another location.
You main primary menu is the most important as it will usually hold your most used pages. Pages such as Home, Blog, Login might be found in your menu.
Create a Menu on WordPress
How to Create a Menu on WordPress Guide
1. Firstly log into your WordPress dashboard. You will need pages or posts already created to be able to add them to your menu. If you havent added any pages yet then check out our tutorial here first.
2. Now your logged in and have some pages ready to add to your Menu such as Home or Blog for example. Go to Appearance on the left hand side of the dashboard and then select Menu.
Alternatively you can also do this by going onto your site and selecting Customize and then going to the Menu option.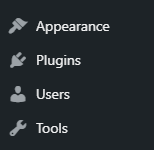 3. From here you can create your menu by naming it.
4. Your pages will appear on the left hand side and you can choose what pages, posts or element you want on your menu and add it by clicking Add to Menu.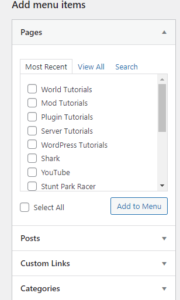 5. Once your added the pages or elements you want in your menu you need to organise them. You can do this simply by dragging the items to the relevant place.
They will be split up into parent and child pages. The parent page will always be on the far left of your menu. To add a child page so that the option appears only after selecting the first parent option, simply drag the child page underneath the parent page and slightly to the right hand side.
Now you will need to hover over the parent page to show the child page to then select.
For example I may have a parent page called Account. This will appear on my menu for everyone to see. How ever I have a page called Reset Password that I want to only appear as an option to Account. If I add the Account page on my menu, and then add the Reset password Page but move it under the Account tab and slightly to the right it will only appear if I hover over the Account Option.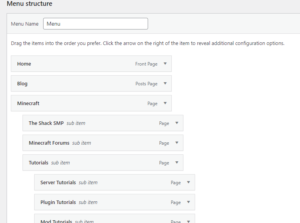 6. Save the Menu and now your Menu is fully usable through your website. If your havent linked your Home page and Blog page yet we suggest you do this next.
Related Posts
Top 3 WordPress Plugins for SEO
Our Top 3 WordPress Plugins for SEO to build and optimize your site or blog. These are plugins you cant miss out on and are essential for your… click here to continue reading.
How to Add Pages in WordPress
We will be going through how to add, remove or edit pages in this tutorial. We will also see how to add or remove the pages from menus that you have created to navigate… click to continue reading.
Love Minecraft? Start Your Own Server