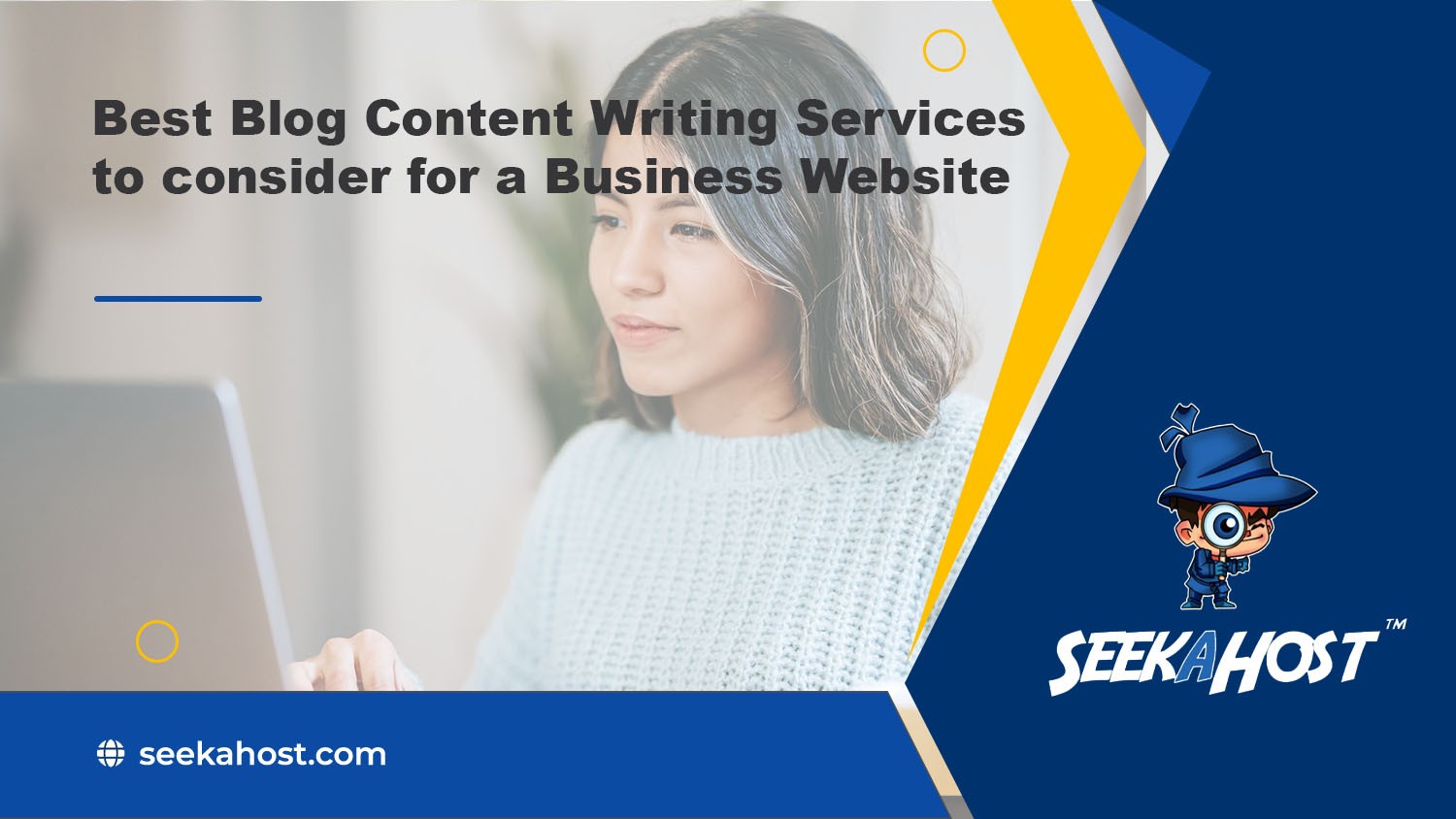 Best Blog Content Writing Services to consider for a Business Website
Blog content writing services are companies or individuals who provide the service of writing high-quality blogs on targeted content and ensuring to attract the maximum audience making the blog accessible as much as possible.
Businesses, individuals, and different organizations use these services to regulate and update their blogs.
Blog content writing services help to grow businesses by attracting more visitors by scaling their blog content and establishing their authority in their niche. Publishing regular blog posts about relevant and trending topics will increase the search engine rankings of the business website.
However, it's vital that the content is optimised for search engines and SeekaHost CEO Fernando Raymond provides some hacks in this video:
If you'd prefer to pay for blog content writing services, which include various writing services such as writing blog posts, optimizing, and formatting blog content, promoting blogs on different channels, and researching, then read on.
The services can be offered with multiple packages and options according to the budgets and needs of the client. One client may require numerous blog posts over a period, while another might want a single blog post or guest post.
We will therefore walk you through different types of blog content writing services for business and their SEO marketing value and how each of these services can be tailored to remain in demand and effective for clients, websites, and marketing campaigns.
The top Blog Content Writing Services Businesses should consider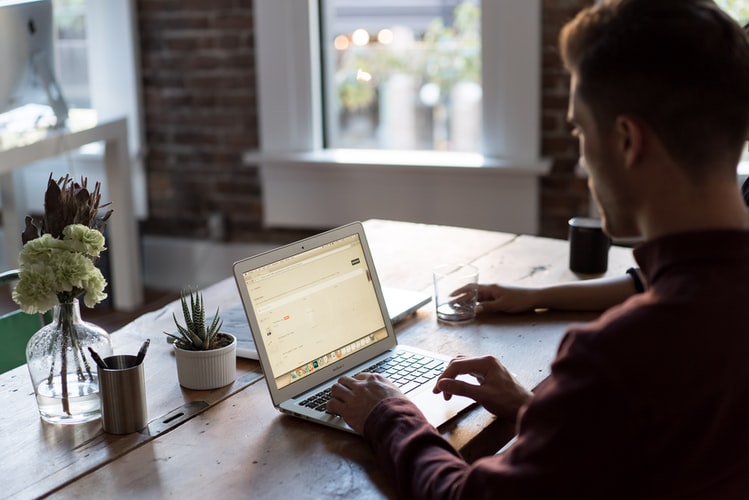 1.   Corporate Blog Writing Services
Business blogs are used for the purpose of building relationships with the public and customers.
These include informational articles about the company's internal affairs or information for the targeted audience regarding their brand and offerings.
Here are some of the types of business blogs used by the corporations:
●  Thought Leader Blog
Businesses use thought leader blogs to demonstrate their expertise in their field by creating opinion-driven blogs. A business with a thought leader helps it to drive its style of blog, allowing them to increase brand authority and build relationships with the audience. This can be very time-consuming for a thought leaders as they need to showcase their opinion and expertise effectively. Hiring a blog content writer helps in this case with the implementation of the thought leader's ideas.
●  News Blog
News blogs are used by businesses to provide important information about the business itself to their audience. Through these types of blogs, they provide information, including award nominations, product releases, announcements, events, and any other information that the company wants to relay to its customers and the public. News blogs attract business investors, help to communicate with the shareholders, and inform them about essential company updates.
● Campaign Blog
Campaign blogs are mainly created for new product or service launches. The blog content focuses on the benefit of the new service or product and helps to market it to the target audiences. Businesses might use campaign blogs with the sole purpose of marketing new products; however, it is more likely that they use pre-established blogs to focus on the products and how they solve some of their main points until the campaign is over. This helps with using a pre-established audience to market the new products effectively.
●  Organic Traffic Blog
Organic traffic blogs use specific keywords that people might search for to rank higher in search results on search engines. This helps the business to generate more traffic to their business website. It is one of the most popular types of blogs used by corporations and companies. This type of blog provides many benefits by building a relationship with the audience and converting them into potential customers. This blog focuses mainly on answering the reader's questions and inclining them to explore the business further. Organic traffic blogs boost content marketing campaigns and help the company to succeed.
Some of the benefits a blog content writing service should offer are:
Blog content writing services are beneficial for businesses to produce quality blog content. Hiring a skilled blog content writing service will provide benefits in the following ways:
By hiring blog content writing services, blog owners can stay focused on various important aspects of their businesses while maintaining an active and engaging blog. Blog content writing services mostly have deadlines to ensure the delivery of the content within the scheduled time. They usually focus on meeting the timeline provided by the blog owners; in case of any delays, they communicate with the owner in advance.
Blog content writing services have a team of skillful writers, and these writers are highly knowledgeable and experienced in the field of writing. They do extensive research regarding the niche to create high-quality and top not content. The content writers have knowledge about how to write articles that will reach out to maximum audiences and simultaneously optimize the content by maintaining the keywords for search engines with the use of various SEO tools.
Blog content writing services can help blog owners to showcase their expertise and knowledge in their field and build trust with their readers.
Building audience loyalty:
A blog content writing service will provide content that is informative and relevant to the niche. The contents are created in a way that the target audience is able to relate to it and get encouraged to interact for more. The writers' priorities are to keep the content entertaining for the readers.
Blog writing aims to build relationships with readers and open doors for customer interaction. In general, it can be a successful strategy for companies to expand their online visibility and connect with their target market through targeted posts.
Businesses can create a strong online presence with SEO blog writing services in particular. Professional blog writing services help brands establish themselves as thought leaders in their industry, improve their search engine performance and visibility and generate leads and sales.
The blog writers will keep open and transparent communication with the blog owner to ensure that they receive the content which film meets their goals. They will collaborate with the clients before producing high-quality content to understand appropriately the objectives and the marketing strategy.
The blog writing services should be willing to make the necessary changes to provide satisfactory service with the final product.
2. Blog Copywriting Services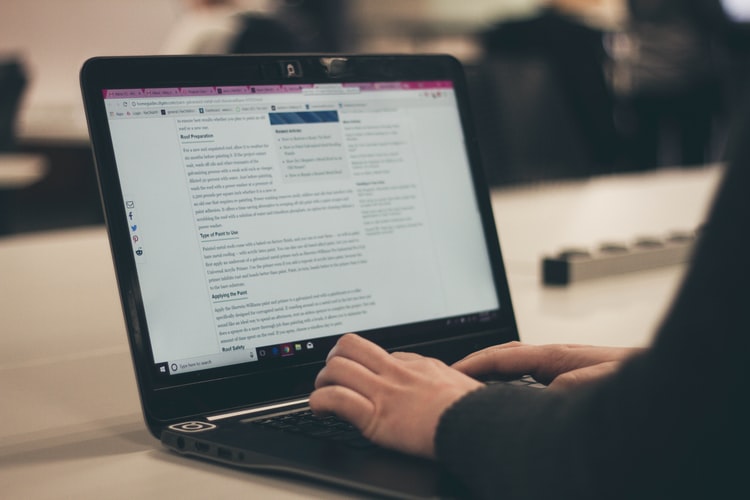 A blog copywriting service is a professional service that provides high-quality content for various purposes, such as websites, blogs, social media, newsletters, ads, brochures, and more. It is basically the art of writing content in a compelling way to attract and encourage them to take an interest in the client's business.
Usually, this entails providing relevant written material according to the requirements of clients. They create content related to clients' blog content or ecommerce product description, social media posts, landing page, sales texts for the company's sales team, adverts, catalogs for the products, and many more.
The art and science of writing to convince, influence, and motivate people to perform the desired action is what copywriting is all about. It covers various specialties, including editorial, advertising, public relations, direct marketing, and social media.
A copywriting service can help businesses communicate their message or mission effectively, persuade their audience to take action and boost brand awareness and credibility. Most importantly, copywriters will create texts with SEO in consideration to increase the visibility of the article to the audiences.
The copywriting services to offer can range from creating brand-new content for web pages to improving content for search engines and marketing purposes, taking target keywords into account in combination with project briefs.
We train our skilled writers to provide unique, SEO-friendly content to take a client's digital marketing and SEO strategy to the next level.
A professional copywriting service can therefore save clients time and money by taking care of the research, writing, editing, proofreading, and SEO optimization of their content.
3. Website Blog Content Writing Services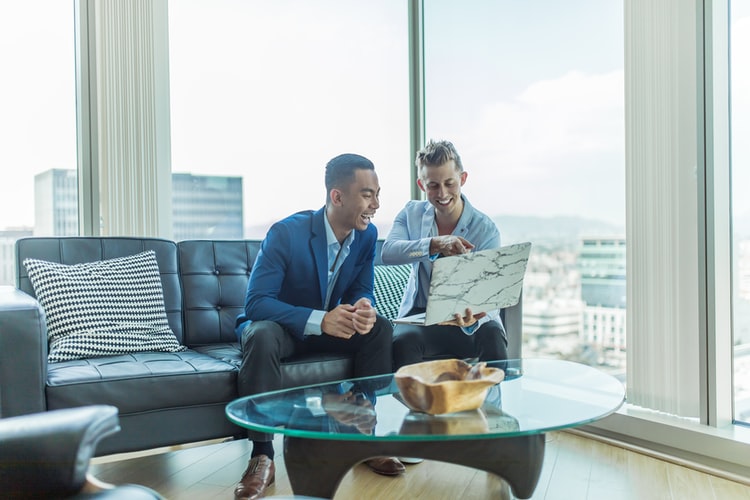 Web content writing involves writing for different websites to demonstrate their services or products to a target audience. Today, every company, large or small, competes with one another online to sell its products or services. The website a company creates will provide information to the customers regarding the business of the company. The website should feature tailored and targeted content that simplifies its offerings and assists firms in grabbing a larger number of potential buyers and eventually increasing sales with effective Calls To Action (CTAs).
The content must be creatively written to draw in potential customers and follow the best SEO strategies to gain visibility where needed. It is necessary for a business to gain a prominent social presence so that it can gain access to a greater audience on this date. Website content can be highly versatile, ranging from home page content to policy content and service or product page content.
Now more than ever, web content writers need to understand the importance of engaging, high-quality web content for websites that are viewed on various devices. That's why they should provide expert web content writing to help their clients attract and retain website visitors, enhance conversions, and leads, and establish credibility with their audience.
Additionally, web content writing services can be crucial in supporting key (sales) landing pages or service pages for particular marketing campaigns and the copy must be highly effective and converting, which requires skilled and experienced experts who have created such web content successfully in the past, which they ideally showcase in their portfolio.
4. SEO Press Release Writing Services for Blogs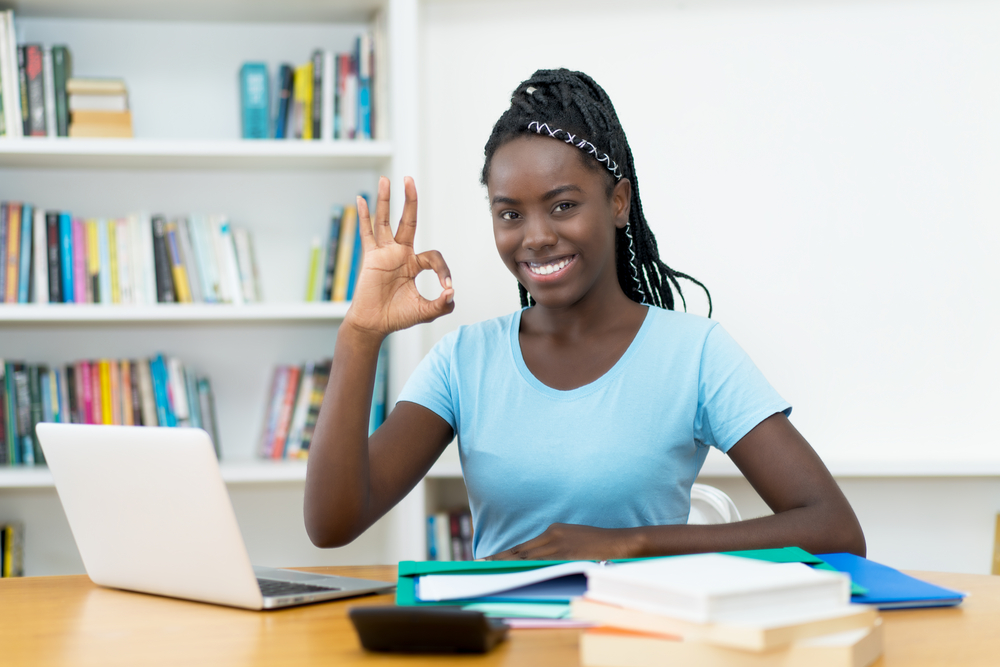 If your business operates in the digital marketing and SEO industry, you must know what a press release is and how it can benefit your brand. SEO press release writing involves writing about the products or services and new events of the company and releasing them to PR sites and channels. Press releases inform the customers about the updates and developments of the business or company.
Whenever a brand expands its business, signs new mergers, launches new products in the market, organizes events, or opts for a marketing deal, press releases can be used for making announcements.
SeekaHost utilises this successfully as you can see here:
SeekaHost returns to Insomnia Gaming Festival rewarding competitive Minecraft Gamers with Cash among 40,000 visitors
Press releases have evolved over the years, although companies still prefer press releases for their original purpose, i.e., to market and popularize the brand.  Press releases are a component of branding and sales campaigns in modern digital media. As a result, the material should be focused on sales and marketing written for a small, medium, or large organization. It should also engage readers on digital devices to increase the chances of triggering clicks to referenced websites or channels.
With the help of media release writing services, a client can collaborate with experienced press release writers who will optimize it for SEO. This is also called an SEO press release writing service. SEO press release writing services should include crafting or editing a press release and optimizing it for search engines and the specific platforms or publications it is intended for.
The traditional formatting of a press release should be considered, but primarily the release should be engaging, containing core keywords, quotations from spokespersons, and media like images, videos, or posts. The keyword should be used in a way that it can relate to both press releases and the website that the press releases. This will boost brand recognition and attract potential clients to a business and have a positive ROI for the client.
5. SEO Blog Content Writing Services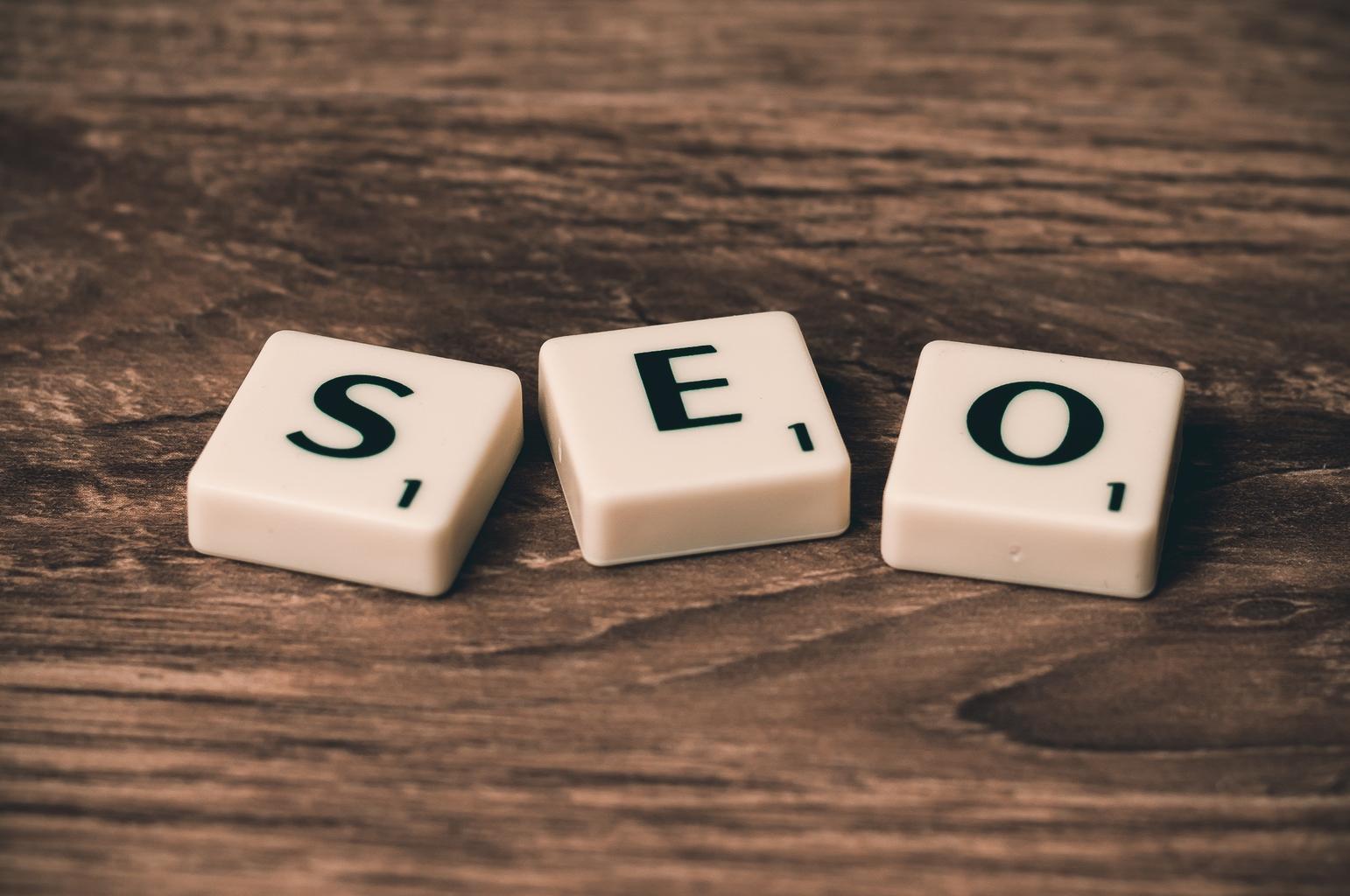 Content writing has been an integral part of the development of printing media in top magazines and newspapers. However, with the evolution of the internet and networking, content writing has gained a significant platform. Over the last few years, industries and businesses have been using online platforms for marketing and brand building.
This is where SEO content writing services come in. The SEO content writer uses keywords and phrases that are relevant to reach the maximum targeted audience by optimizing the content for search engines. The writing is mostly based on the keyword focus, but it must be effective to keep the reader interested and encourage them to engage with the content. The main goal for such content is to be ranked well on search engines to achieve more views and clicks.
SEO content writing services can benefit businesses and brands that produce all types of articles ranging from in-depth guides to list posts. Creating unique content that can boost a business's SEO strategy to help them rank for long-tail, informative phrases and keywords in top SERPs is a skill that many companies pay well for as it can generate a higher ROI.
6. Guest Post Blog Writing Services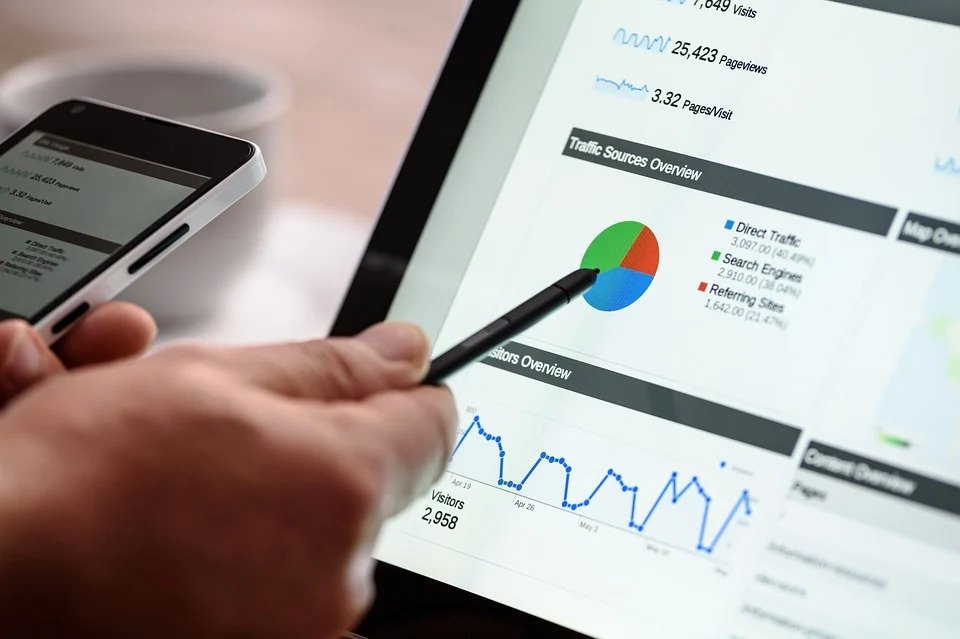 Guest post blog writing is basically writing content for any other business or company in the same industry. Sharing views and expertise on other businesses by guest blogging will create an authoritative impression in the market and simultaneously build relationships with peer leaders. Guest posting is a beneficial strategy for brands trying to grow their reach, attract more potential clients and build their reputation. Businesses can enhance brand visibility and reach a larger audience by publishing content on reputable websites, magazines, and blogs in their niche or industry.
Guest post writing, therefore, requires some understanding and consideration of SEO and link building, as writers should include backlinks to a target website strategically, following the requirements of the publisher. If the quality of the content is high, guest posts and media placements can boost a website's search engine rankings, and increase traffic and brand awareness. This can ultimately lead to increased revenue and sales for the business.
Guest post writing services should offer article writing that caters to the target audience on various platforms to get effective guest contributions published in reputable publications. A guest post should provide valuable information and insights for selected audiences to establish the business as experts. It should help brands to showcase their expertise and knowledge, which can boost credibility and trust with potential consumers. The blog posts should contain links that are related to the site of the owner of the blog or sources that are relevant to it.
Additionally, it should lead to the content and brands mentioned in it becoming household names in targeted niches that are being referenced by various sources on the internet. The blog post should be shareable so that it can reach as many readers as possible by sharing the post or commenting on it.
Final thoughts
Businesses are required to have a prominent online presence and this is where blog content writing services play a crucial part. It enhances the SEO of the company's web presence and provides digital marketing at its highest efficiency. Keeping the audience engaged with high-quality content can become very time-consuming; to outsource it, businesses refer to blog content writing services. Many content types can be created for a brand to establish a stronger reputation, drive more traffic and engagement, and establish a name in the market.
A professional blog content writer should therefore be able to offer a variety of content writing services such as the ones listed, which can achieve higher search engine ranks and organic traffic with SEO, link building, and marketing skills, which are learnable through online courses such as those offered at SeekaHost University.