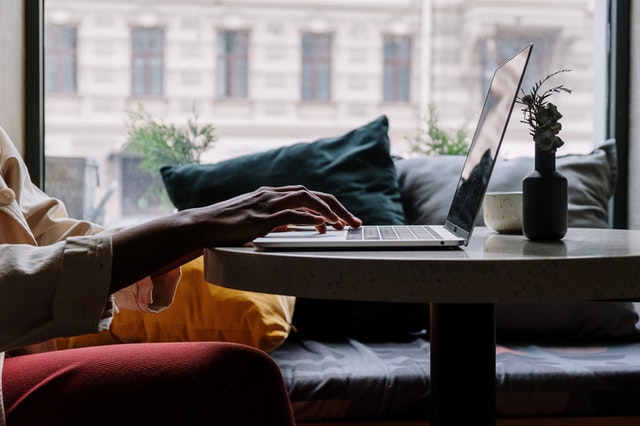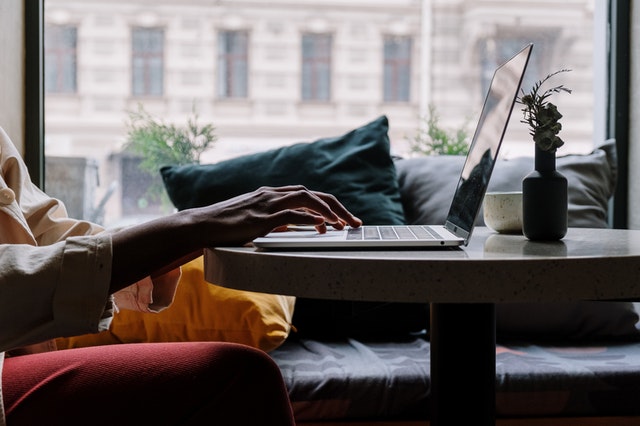 What is the best Blogging Platform for SEO Copywriters? 
When you start a blog there are many blogging platforms to choose from available and it is difficult to establish which one works best for what you want.
Comparing their advantages and disadvantages is therefore key, especially with the features you are looking for in mind.
As a successful SEO copywriter I mainly use WordPress because it has many outstanding features compared to other CMS plus it is free. Here are the main reasons:
Its smooth and easy to use interface makes content publishing easy and fast.
Its free SEO plugins support content and website optimization for search engines.
Its free social media share and follow plugins help with smooth online marketing and lead generation.
Its improved performance on the internet and search engines helps to rank the site easier.
You can choose specific themes to optimize your site for SEO
I started my first blog, the UK Education News Blog, with WordPress.com and in the beginning I had to familiarise myself with the features and functions. But once I learned it, it was easy and straight forward and I was able to grow the blog, adapt the features and design and optimize it for search engines to make it attract more readers and rank for more keywords.
Starting a WordPress blog changed my life as I first blogged on the side while still teaching full-time. However, I was able to establish myself as a copywriter with a focus on SEO and learned the skills with ClickDo Ltd. and the SeekaHost University SEO courses.
Why you should use WordPress as the best Blogging Platform for Copywriting?
WordPress is an open-source publishing tool and you can use the software and install it on any server or via a web hosting service of your choice. Many web hosts now offer tailored WordPress Hosting so that you can easily manage your WordPress sites via the web hosting control panel. I have been using SeekaHost to host my WP sites and with the latest SeekaPanel, a blog hosting control panel designed specifically for bloggers and WordPress sites, I have found hosting and managing my sites very easy and effective.
You can watch one of my latest videos here where I show how the SeekaPanel has helped me drive over 1000 visitors to my WP blog:
The WordPress blogging platform provides independence, freedom and all the needed blogging tools to write and publish SEO-friendly and optimized content easily and nicely so that search engines index it and rank it faster.
You can learn how to create a WordPress website and how to utilize all its features by going through the tutorials on this blog like "Which SEO Plugins to get?" or "How to update a WP theme?".
You can test other content publishing platforms like Wix, Weebly, or Squarespace where you pay a monthly fee for the hosting and using the builder. However, when you stop paying then you cannot have access to the site and you may lose all your web content.
It is vital to compare different CMS and what exactly they offer because prices can vary hugely. With Contently you may end up paying between $3,000 to $25,000 per month for highly complex websites and features. Compared to using WordPress for free with a WordPress Hosting plan starting at £1,25 with SeekaHost, which includes the free use of the innovative WP Blog Hosting Control Panel, it is certainly worth checking all the facts first.
You can see all the advantages of the SeekaHost domain hosting control panel in this video:
What makes WordPress ideal for SEO Copywriting?
I have set up and managed several sites over the last few years and tested what is best when it comes to SEO friendly content publishing.
See here some of the WordPress Blogs I manage via the SeekaHost App: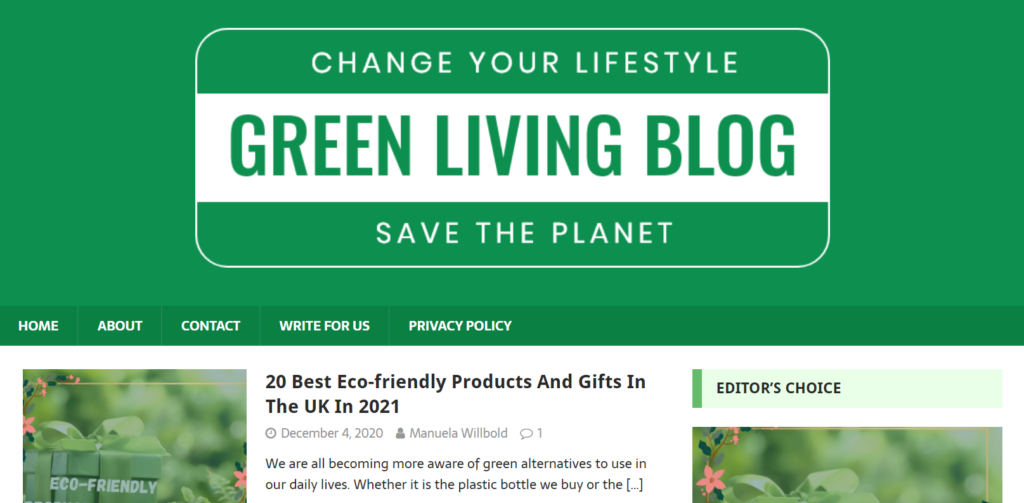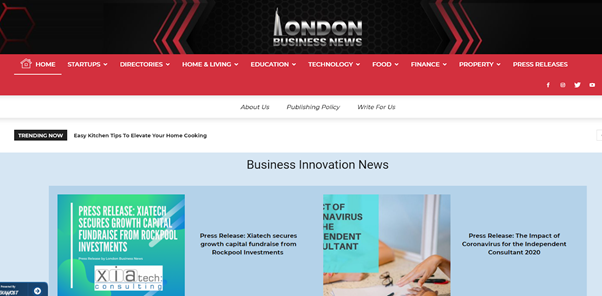 As you can see with WordPress it is so easy and affordable to build very unique websites and brand them. Using the free themes and plugins the possibilities are endless with turning a blog into any format such as a news site.
This makes it easier to structure and publish content in a way that Google bots and Bing bots for example pick it well and rank them higher up being built on WordPress. You can also see how this worked with the client case studies at ClickDo Ltd. All of their business blogs and websites are built with WordPress and many are hosted with SeekaHost cheap web hosting.
The WordPress SEO plugins like the All-in-one SEO pack is easy to install from the WordPress site dashboard for free ready to use and all the bloggers at ClickDo and SeekaHost, including me, use it for making their content more SEO friendly.
I have shared how I write and publish an article on WordPress with perfect on-page SEO together with the #1 SEO consultant Fernando Raymond in this video and I recommend you apply similar strategies to build your WordPress site content to rank on search engines:
And for perfection you should aim to achieve an SEO score of 100 when using the All-in-One SEO plugin, just as James demonstrates with his WordPress content publishing:
Hopefully, this will give you an idea about how SEO and WordPress are a fantastic combination and why the blogging platform works well with search engines and is therefore ideal for SEO copywriters especially.
Additionally, the SeekaPanel offers the integration of analytics tools like Google Analytics and Clicky and as you can see in my video about my personal blog, it helps with managing my sites inside the App and keeping track of their performance on search engines. Through the integration of my tracking sites I can access live traffic and data about my most popular posts for example to plan my SEO strategies for my next content.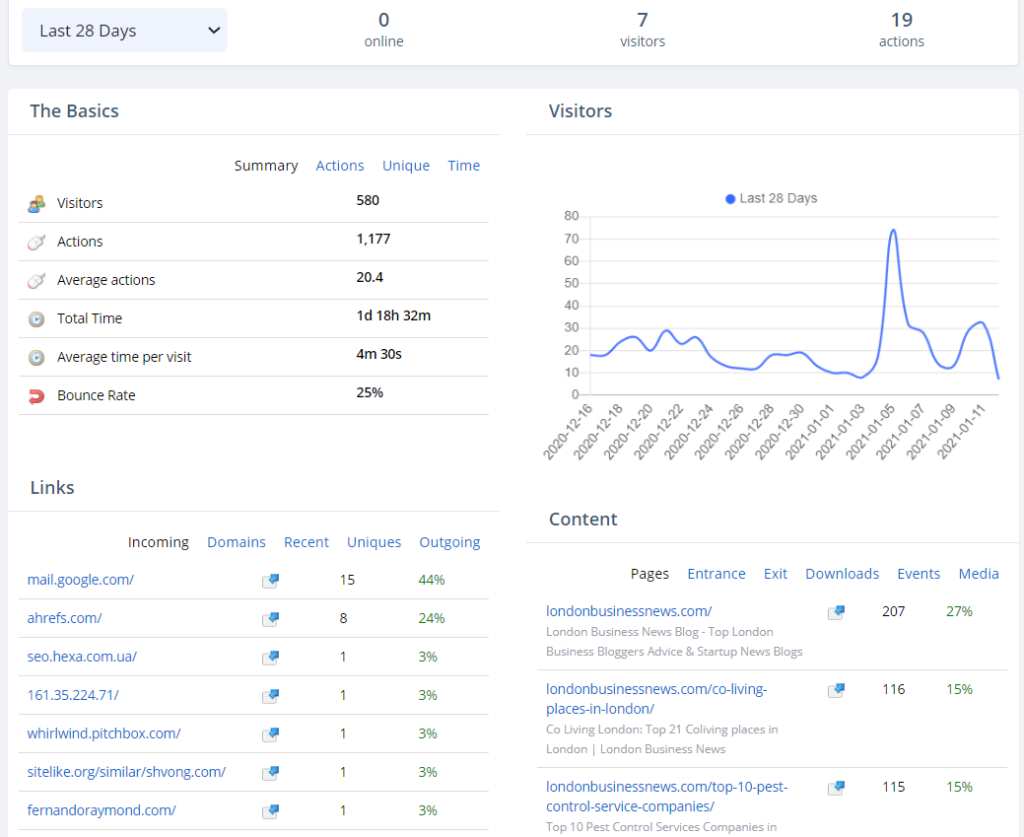 What Advantages does WordPress offer a Writer?
WordPress is the ultimate blogging platform as that is what is was originally created for.
It has evolved into a multi-purpose content management system with multiple features and themes suitable for blogging and web content writing and provides writers versatile options to design and format their content using various types of media.
As a writer you want to make your content stand out and adding graphics, images or videos to your articles increases the engagement of the readers and the ranks on search engines.
Here are some more pressing benefits you cannot ignore as a writer:
You can find and register a custom domain with a unique name ideal for branding.
You can download one of 3,000+ themes specifically designed for blogs for free.
You can add social media buttons, forms, affiliate links, advanced author profiles, manage other users as blog contributors and hundreds of other features via plugins that will help you grow your author profile.
You can customize your blog with the 55,000+ plugins available, many of which are free, unless you want additional functions that have to be paid for.
You can make use of SEO plugins, social media plugins or analytics plugins to track your traffic and monitor your website and the marketing better.
You can make use of web design or web developer tools with plugins to improve and optimize code, loading speeds, take backups etc.
These are only a few of the many advantages of the best blogging platform WordPress, especially in combination with the SeekaHost App as it has been developed specifically for WordPress Bloggers and copywriters. If you are planning to build a news site or blog that will become the next fashion magazine Vogue, which is also managed with WordPress, then you should get started with both systems.
So, get started with WordPress and the best WordPress Hosting today.