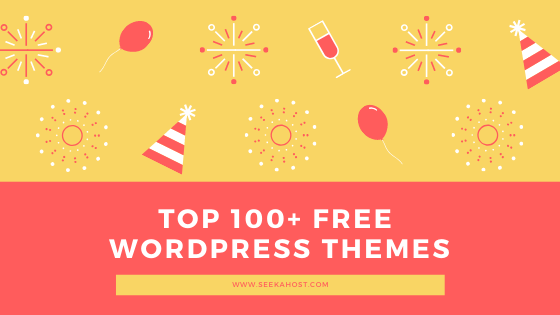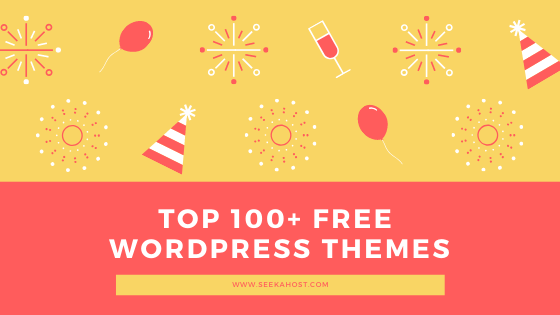 Looking for the best free WordPress themes?
WordPress themes are abundant online and if you are looking for the top picks, we got you covered in this article. There are thousands of really good WordPress themes are already in store, yet developers are still creating more. Settling on the best theme for your site takes a lot of time and can be exhaustive.
That is where this guide comes in.
We have highlighted the 100 of the best WordPress themes that are free to download and use on your blogs, e-commerce sites and even on portfolio websites build on WordPress. Whether you are running a small or medium business, personal portfolio, or any other site, our list has got you covered.
How to Choose a WordPress Theme?
With a wide selection of WordPress themes available, it is easy to get confused on the best one for your site when you want to create a website or looking to build a WordPress blog step by step.
Look for the Code Quality and Standards
Most website developers are predisposed to think premium themes are better than free, which is not the case all the time. You can easily find free themes with high-end features, even better than some premium. All you have to check is the quality of the code. Use a Theme Check plugin to assess the quality of the code.
Have the Features you Need in Mind
The features you need on a theme depend on the type of site you are running. Also, there are other universal features that every website must have. Fully responsive and SEO optimization are some of the must have features. They ensure your site is accessible in any device and ranks well in search engines. Other top features are plugin compatibility, customization options and lightweight.
Consider the Support Policy
You need a theme that comes with reliable support for any time you have a concern. Most of the themes come with a vibrant support forum you should check out. Also, consider the scope of the support. Example, confirm if it covers third party plugins or not.