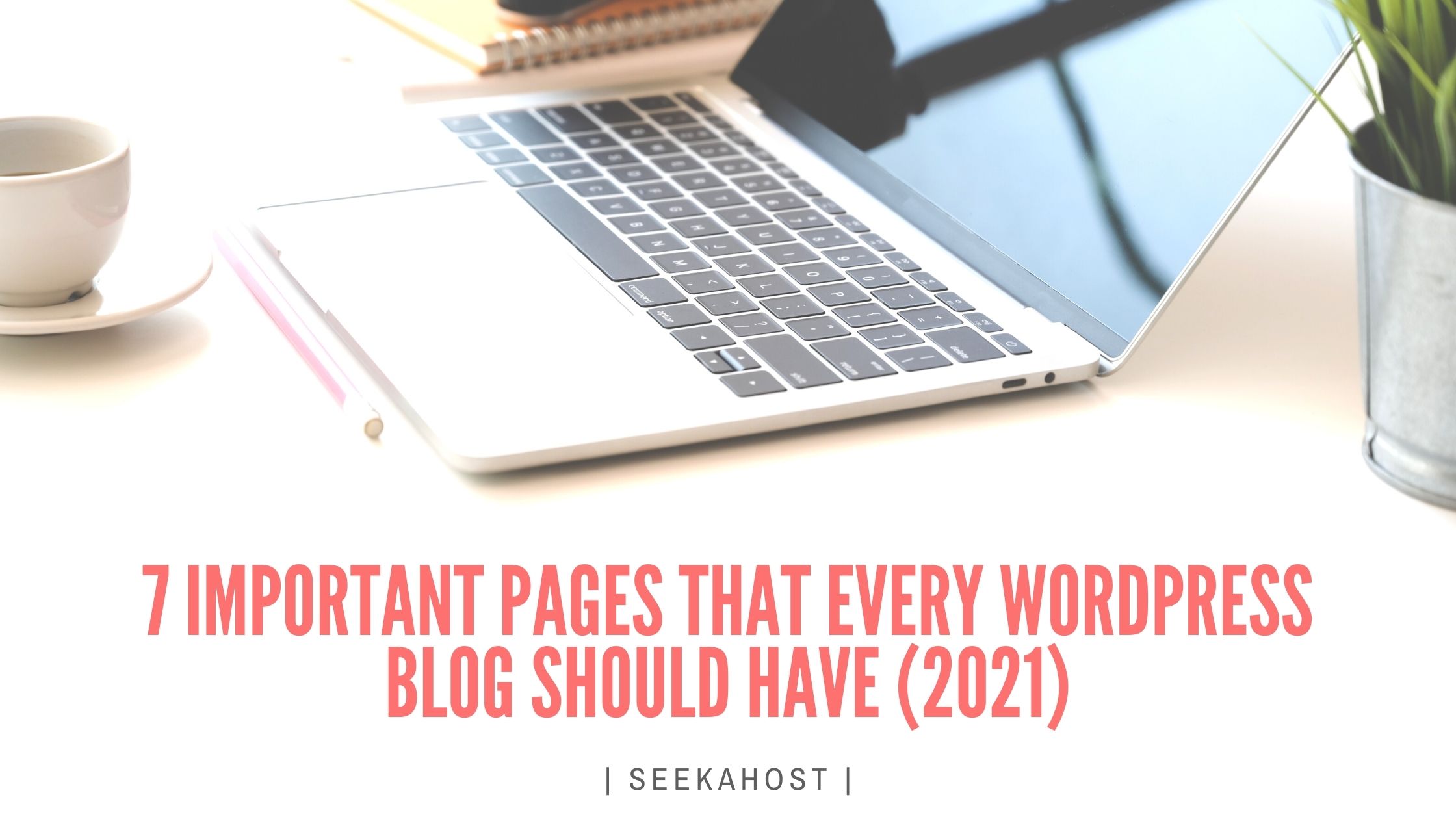 7 Important Pages that Every WordPress Blog Should Have (2021)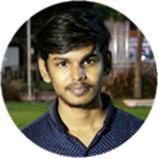 By Aslam Saah
Starting a WordPress blog but not sure what pages to include? Here are 7 important pages that every WordPress blog should have in 2021.
WordPress is the most popular and widely used Content Management System (CMS) platform. It is an open-source free platform with unlimited free plugins and themes.
So, to start a WordPress blog, there are two things that you need: A domain and web hosting. Once you have purchased a domain and hosting, you need a WordPress theme.
You can get a premium WordPress theme like MyThemeShop, iThemes, Astra Pro, and more. Or, you can go with a free WordPress theme.
Setting up and designing a WordPress blog is a priority. Another important aspect is to have important pages.
In this article, I have listed out some important pages that every WordPress blog should have. Whether you have a WordPress blog or an eCommerce using WooCommerce, you should consider setting up these pages.
Whether you are a beginner, intermediate, or expert, this article will help you grow your WordPress blog. So, here are a few pages that every WP blog should have to gain customer loyalty.
About Us Page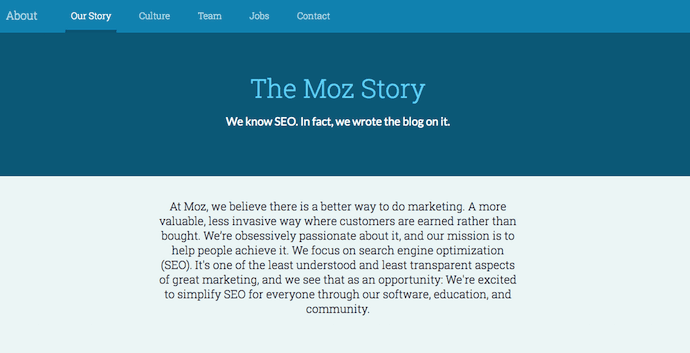 If you have a WordPress blog, then this is the most important page that you really shouldn't miss out. The page is self-explanatory explaining about you. You can tell your story to your readers and the purpose of starting a WordPress blog.
With the About Me page, your readers realize that it is a real human behind the creation of the WP blog. If people love your story, they will love your blog too.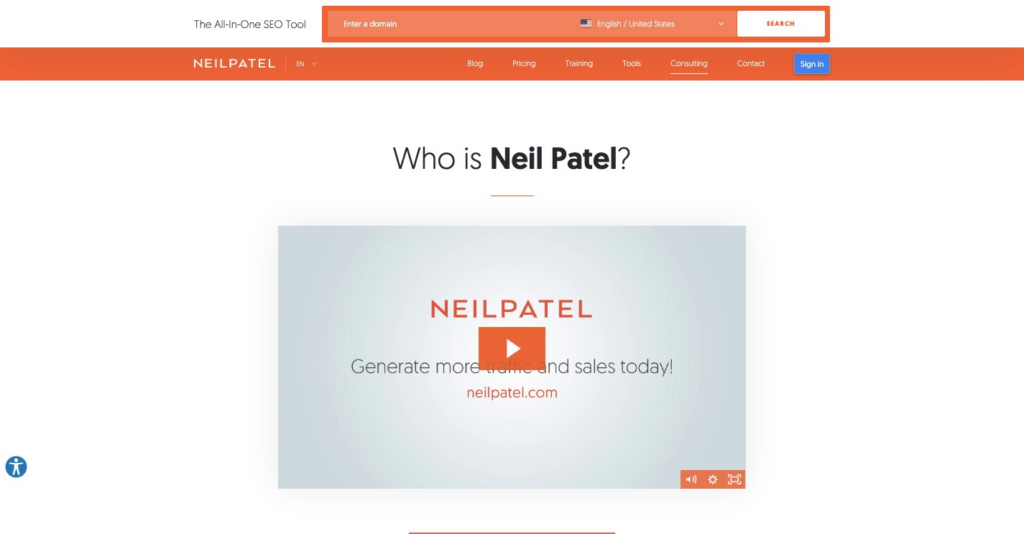 The About me page should highlight who you are, what you do, why you started this blog and your commitment to delivering high-quality content.
Don't be mistaken that with false information you can get sympathy. People landing on your blog are smarter than you think. So, every piece of information should be accurate only then people will connect with your blog ideas.
Contact Us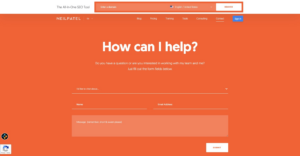 Another important page for any kind of WordPress blog or an eCommerce site is the contact page. How will people contact you if you don't tell them your email address or make them fill up a form.
There are numerous free WordPress plugins to help you create a simple contact form and get visitors' information. Plugins like WPForms and Contact Form 7 can be installed at one click to create an appealing form.
Apart from the contact form, you can directly show your phone number, address, and email address. Visitors can use this direct information to get in touch with you.
Don't forget to provide social sharing buttons, so users can connect with you on Facebook, Twitter, Instagram, and more.
The contact us page helps users reach out to you if they have any questions or want to collaborate with you.
Products/Services
Don't be surprised as a WordPress blog can have this page. This products/services page is basically an eCommerce store. The eCommerce could be Dropshipping, affiliate, or your own digital services.
If you are an Amazon affiliate, then your WordPress blog having a products page can help you organize the products. Customers can effortlessly browse through them, and choose the right product or service.
Try to show as many features as possible for a particular product with real customer reviews and star ratings. This shows your blog is more authorized and the chances of sales would increase.
Disclaimer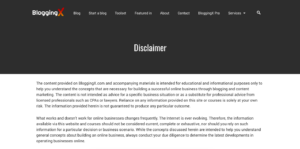 If you are a blogger or an affiliate marketer monetizing your website traffic, then the disclaimer page is very crucial.
Affiliate marketing companies have now imposed a rule that every affiliate should disclose affiliate terms and conditions. This way users will know that when they buy a product/service, you might earn a commission.
The commission you earn doesn't mean that the users will be charged extra. Instead, your users get a discount and you get a big commission for promoting the product/service.
Hiding from the users that you don't earn a commission will result in a penalty or losing your endorsement contract.
So, if you are endorsing or advertising on your blog, then mention such activities on your blog.
Making a lot of money with blogging, but not having the Disclaimer page might result in a big loss.
Advertise With Us
Now that you have the disclaimer page, you can worry-free have the advertise page. On this page, you can set different prices for different banners displayed on your WP blog. Ads can be displayed in the form of banner ads in the footer, header, or sidebar.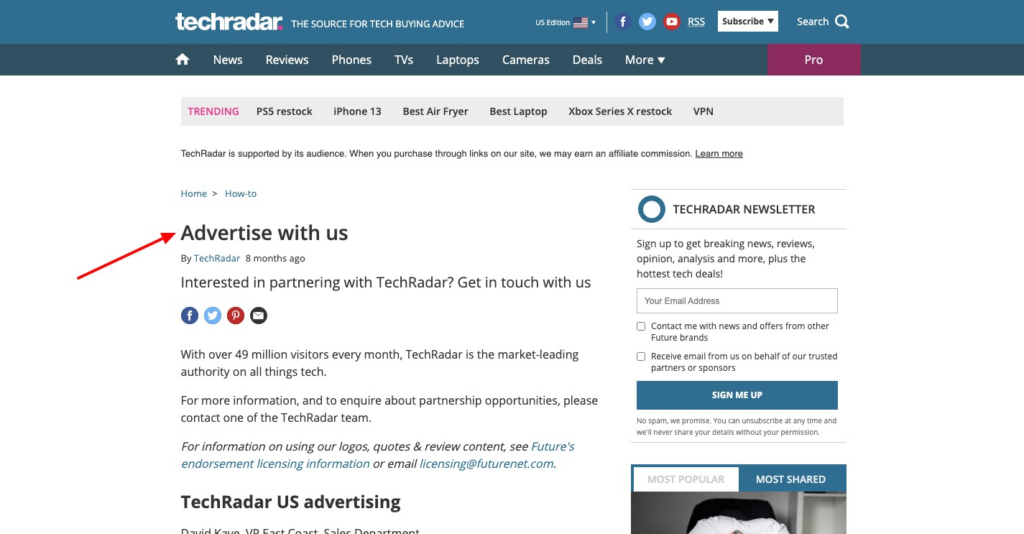 Not just ads, you can also write paid reviews and earn from them. You can set a price for an article based on its length or any other strategy. Let's say you have an alternative article, then you may ask an advertiser to pay you for listing the brand as the top alternative.
There are unlimited ways of earning online and monetizing your blog traffic. With the advertise page, you make it easy for the advertiser to understand how they can promote with you. Also, after looking at the promotional price, only interested advertisers will contact you.
Privacy Policy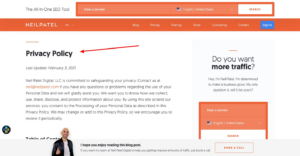 Every website collects information from the users. When you visit a website, you are sometimes asked to accept cookies. By accepting cookies, you are allowing the website owner to collect your information such as your IP address.
Since you have the contact us page, you essentially need the Privacy policy page. There are various ready-made templates available on the internet. You can use those templates and keep the data that you think is right for your users.
Often the Privacy Policy page is required for compliance and law. Hence, utmost care should be taken when designing and updating the data on this page.
Write For Us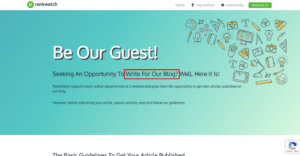 If you are a blogger encouraging guest posts, then you definitely need this page. There are other bloggers who search for paid and guest post opportunities on the internet.
Having this page will not only get you good writers but will automatically boost your site SEO.
By publishing a Write For Us page, you are allowing freelancers, copywriters to contact you for submitting articles. You can accept the articles after proofreading and if it meets the guidelines.
Set the guidelines so before anyone submits the article, it should meet the guidelines. You can tell the writers to write unique articles related to topics that are interesting for your site users.
These guidelines will help you hand-pick only relevant articles and eliminate unwanted ones.
Conclusion
I hope these relevant pages to be included in your WordPress blog will help you build a functional and complete website.
You may add more pages like the Frequently asked question (FAQ) that help users find answers right away. The FAQ page saves users time in reaching out to you and indeed saves your time in responding to them.