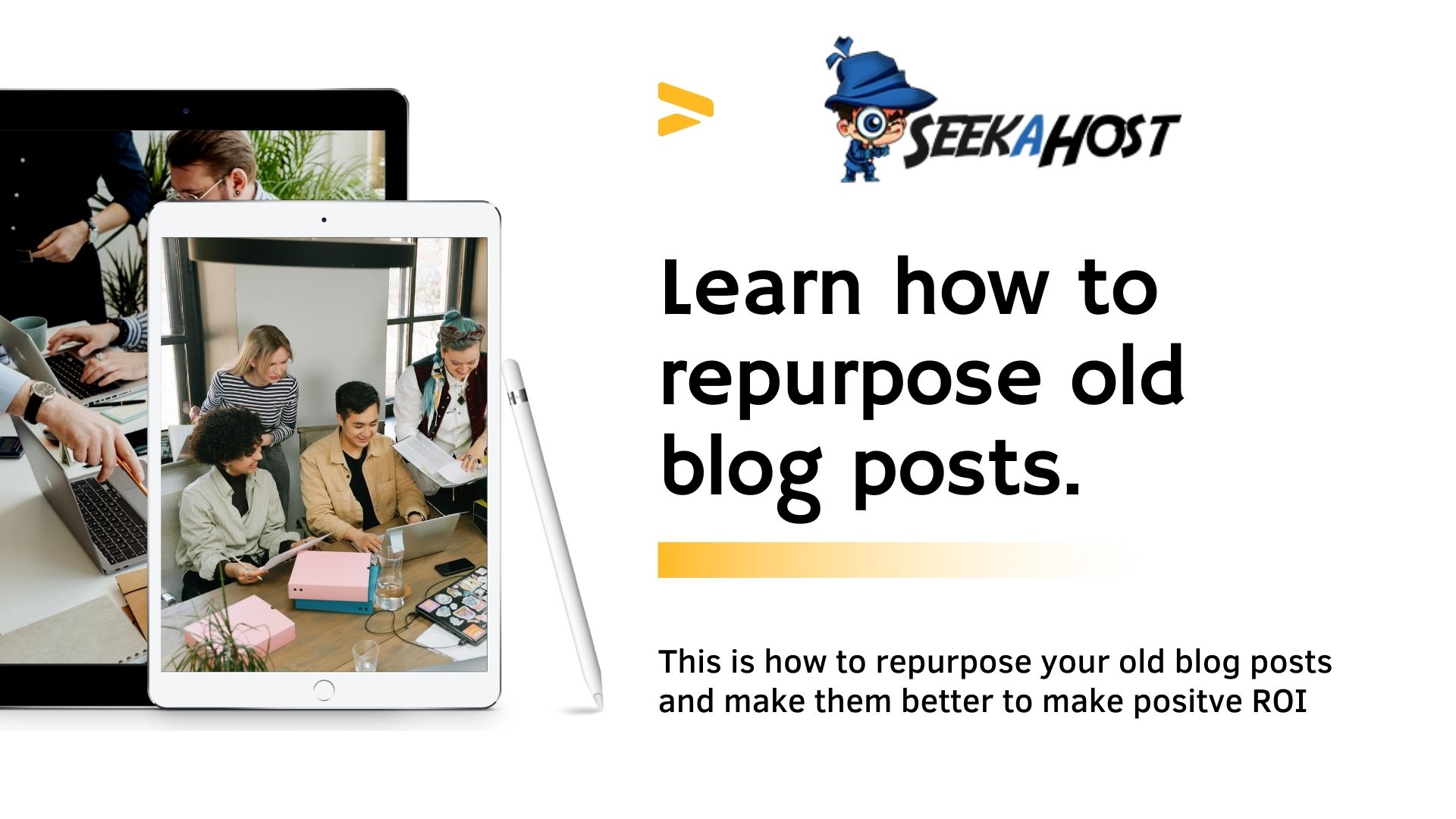 5 Actionable Ways To Repurpose Your Old Blogs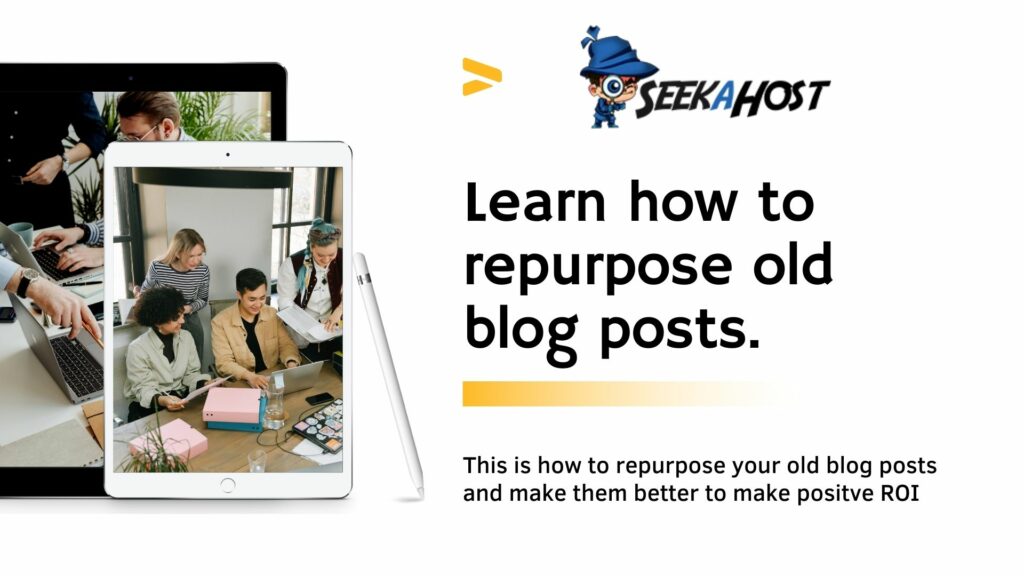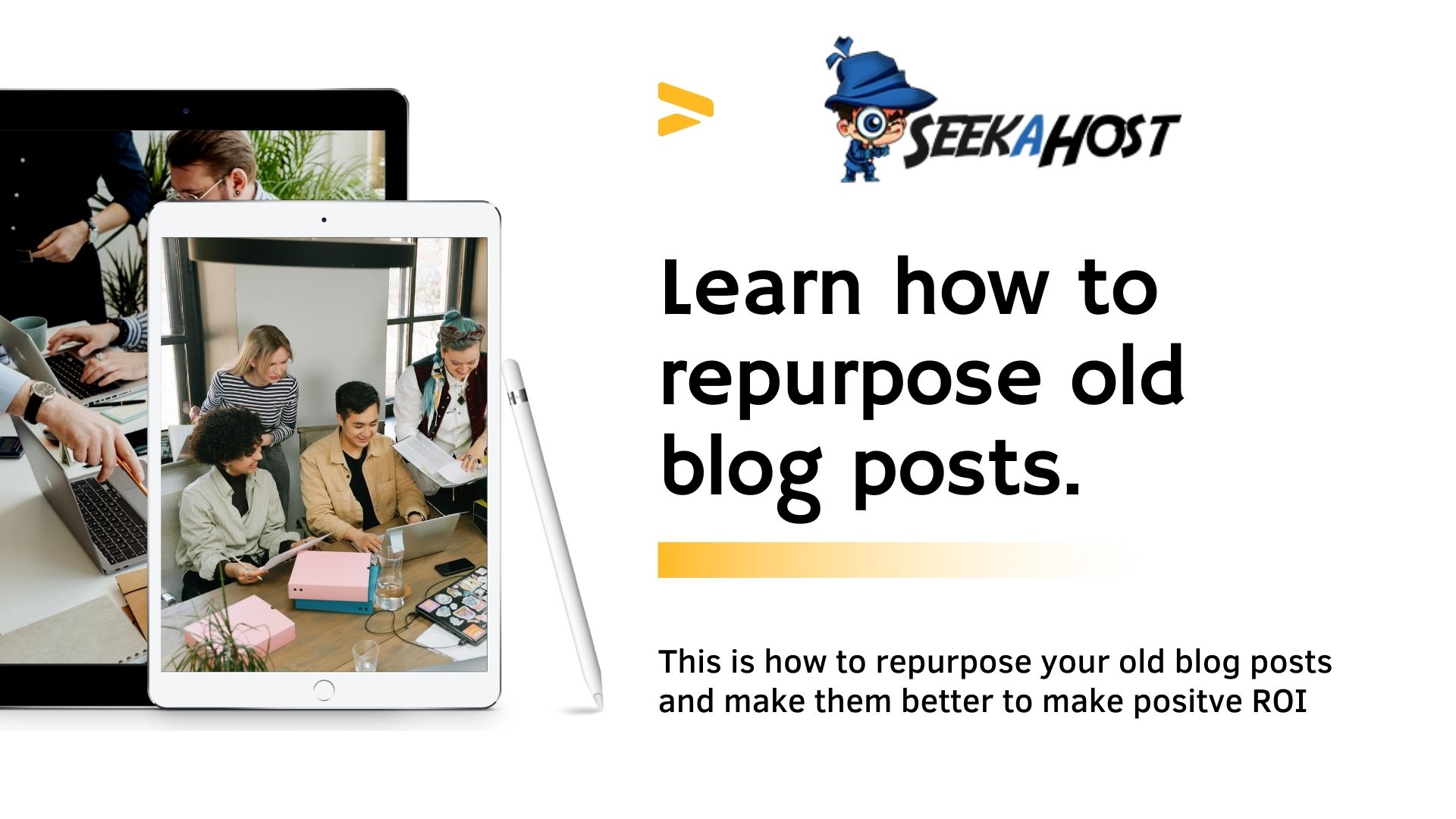 Blogging is an integral part of the digital marketing strategy for any website. It helps you in building the committed traffic, increasing views, and turning random visitors into regular readers. However, churning new, interesting blog ideas can be an uphill task. Writing full-fledged articles on those ideas and presenting them in an interesting format is even more difficult. 
It isn't uncommon to experience a saturation point. An easy way to overcome this situation of writers' block is to repurpose your old posts instead. It not only helps you save lots of your time and efforts but also makes it easier for you to rank your blog posts in relatively less time without much guesswork as you get the benefit of SEO juice from the previous posts.
Repurposing old posts isn't as tricky as it might seem to be. We have compiled a list of 9 different ways to repurpose the blogs:  
Update your old posts to keep them relevant
Technology keeps on advancing at a lightning speed and can experience multiple significant changes and new versions every single year. 
Similarly, the trends change, algorithms expand and people's intents, interests, and ambitions also evolve with time. It simply means that the concept of "Evergreen Posts" may not be as true as you think it to be. So, develop a healthy habit of reviewing your old posts at least once a year but it would be better to check them twice and see if they still align with the present trends, versions, or algorithms. After a thorough review, carefully do the needful to make your posts sound equally relevant and helpful in the context of present scenarios/changes. Not only would it save your posts from being outdated but will also protect your reputation as a blogger. 
Most importantly, you can remain assured that your advice will continue creating the best value for the readers. In some cases, not reviewing or optimizing your posts may even have a negative impact. 
For instance, Google's algorithm changes periodically and the strategies that helped your website in the past may start hurting its reputation in the present times- thanks to a change of algorithms. 
Last but not least the search engine bots are smart enough to understand that you are periodically updating your post which means that you are an active, dedicated blogger who is committed to upgrading his knowledge and delivering better value to the audiences. It not only brings you into the good books of Google but may also help in improving your Google rankings over time. 
Now you have updated the post the next thing is to make your audiences aware of that. Briefly emphasize the added value that an updated post offers to the readers. Start by changing the original publishing date to the present date and then click on the Update button. 
Along with that you also need to add the phrases like "Latest edition" or "Now packs more value". Perhaps you may also consider being more specific to create instant interest. Phrases like "Updated as per latest Google's algorithms announced this month" (for a post on SEO strategies) or "Updated startup tips as per the latest corporate guidelines". 
Video Your old posts
Video consumption has been experiencing impressive double-digit YoY growth which establishes it as the most reliable form of bonding better with your audiences. 
 So, one of the powerful strategies to repurpose your old posts is to turn them into video episodes. Now it may seem to be a quite tricky task but some solid strategies can streamline and simplify things for you: 
 Style your old posts into an interesting conversational format and lend it your voice. If possible add some dramatic effects you can. It will make the post sound more interactive and help people engage for longer. However, keep in mind that as a majority of the population use mobile devices to browse the internet, the long video formats aren't that effective. People love short, power-packed videos that deliver the best value. 
 Not everyone is comfortable showing their face on the video. If you also count yourself as a video shy guy then there is no need to lose heart. You may use screenshots, record a sequence of steps or even use graphic material like infographics, charts, and graphs for such videos. If you need something more familiar then you may also go for PowerPoint presentations. Regardless of the format, make sure that the video should have an agile script and a compelling narrative to capture audiences' attention and influence their decision. 
 If you want to exercise the best creativity without struggling with technicalities then you can also explore the new-age video editing options like Animoto and PowToon. 
 So, it is best to start uploading your videos to YouTube as this approach allows you to experiment with new formats without forcing yourself out of your comfort zone. Once you feel confident enough to tackle live sessions without many faux pas or awkward moments then you can opt for Facebook videos. 
Transform old posts into email newsletter or short email course
 Many bloggers have the notion that sending email newsletters is just a formality that audiences don't bother to read. The truth, however, is that audiences of today have become more aware and seek better knowledge. Unlike yesteryears' audiences, the present audiences are interested in actively "doing" the things to get first-hand experience rather than simply sourcing every task to a third party. Your email newsletters fail to impact audiences because they sound more like sugar-wrapped sales pitches. 
Instead of that, you can better repurpose your old blogs into informative newsletters to empower your audiences to achieve their goals through their efforts. It delivers the message that you want to equip your audiences with advanced skill sets that help them in business development without any dependence. It creates an organic bond between you and your audiences and eventually allows you to constantly increase your subscriber base. 
You may also use your old blog posts to create well-curated courses that can be delivered as a series of emails. For instance, if you have 9 posts on SEO strategies to increase traffic then you can reformat/restyle them into email newsletters and create a course like "learn result-oriented SEO strategy within 10 days". And invite your audiences to subscribe to the course. 
Turn your blog posts into podcasts
The trend of podcasts is prospering at a very healthy rate. Podcasts have been synonymous with high-value material with non-intrusive media formats. This trend has attracted the attention of generation Z as well. 
 Your old blog posts can also be used to create high-value podcasts. However, you just cannot read the post verbatim. First, tweak its style to suit the format of the podcast by adopting a conversation style. After doing that choose a peaceful ambience that helps in emphasizing your presentation without any environmental noise. Now read the repurposed blog carefully and make it as interesting as you can. 
 You can use the inbuilt recorder of your Smartphone for this purpose. Once recorded you can upload it to Pdbean, Lubsyn, or another podcast-oriented hosting site. 
Use old posts for producing snap chat stories
Another way to repurpose your old posts is to turn them into snapshot stories. For that, you would need a creation of mind and a fairly decent knowledge about turning your ideas into graphic pictures. If you don't have those skills then don't lose heart, you can also hire a graphic designer for the purpose. 
The best thing about snap chat is that the competition is still lower than the leading brands. More importantly, you can expect the first-mover advantage as the platforms gain neither popularity.
       

Some other formats for repurposing your old posts:

       

Ebook with a professional look

       

Create slides

       

Actively run the promotions

       

Transform old posts into infographics
Conclusion
Repurposing your old blogs enables you to increase the RoI of your efforts. With modest efforts, you can offer a fresh engaging experience to your audiences. Creating blog repurposing done strategically can offer you better value than relying solely on producing new posts. In this post, we presented a curated compilation of different ways to repurpose your blog. We hope that it will help readers to achieve their goals with reasonably less effort.
If you have not yet started your own blog, then you can learn how to create a Blog on WordPress via SeekaHost.app, the easier way to get online with a self-hosted WP blog.
There are many advantages of blogging and with the right strategy, you can make money blogging even as a beginner.