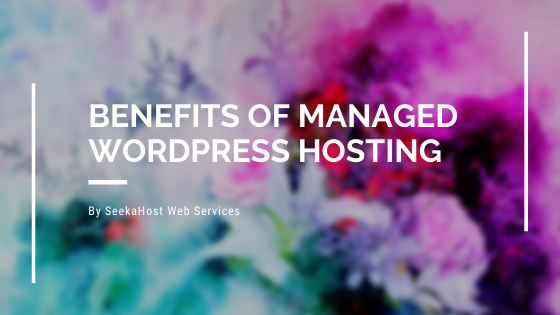 5 Major Benefits of Managed WordPress Hosting

There are many benefits of managed WordPress hosting and at SeekaHost we the best on the world for affordable WordPress hosting for bloggers.
Most of the Indian bloggers prefer to buy cheap shared hosting plans while starting their blogging journey and there is nothing wrong with it. However, many of them try or even struggle to continue using the same plan even when their blog starts growing and attracting a steady growth in traffic. It is just like forcing your full-grown body into the sweater that you used to wear in your childhood. It's simply not possible. The same is true with hosting plans.
Moreover, with traffic, your earning potential also increases but it all depends upon how far you can keep the traffic happy. So, it is the right time to give preference to value over cost and buy managed WordPress hosting plan for your website.
In this blog we are going to present some of the major benefits of managed WordPress hosting that make it the right choice for serious bloggers:

Dedicated support for managed WordPress hosting by experts 
With the managed WordPress hosting support, you get the dedicated support by the WordPress experts who are fully proficient and updated with the latest development in the WordPress arena. It assures you the superior support quality capable of tackling any scale of issue with ease and efficiency.
The reputed managed WordPress hosting providers to hire the WordPress developers and experts of high calibre who are passionate about the CMS and keep on sharpening their practical knowledge by actively contributing to various open-source WordPress projects.

No more queuing
Another major perk of managed WordPress hosting is that you don't have to wait until your issue is scaled to the upper-tier or reported to the right person. As the entire support team is focused on WordPress oriented support, they have acquired a certain uniform proficiency in resolving WordPress issues independently. No matter who picks up your call you can still expect the precise and prompt solution to your query regardless of its scale or implications.
Logical structuring of the team ensures least resistance at any level thus you won't have to be in the queue until the query is being routed to different tiers which are generally the case with the common hosting plans.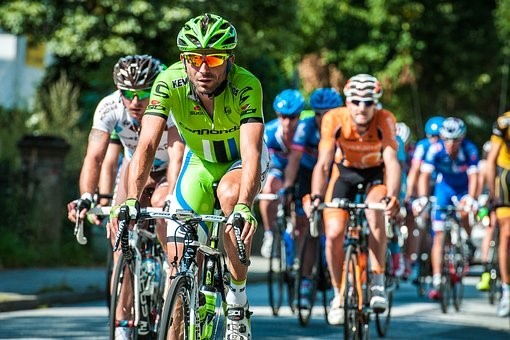 Performance-oriented ecosystem 
The managed WordPress hosting providers generally build their entire ecosystem logically to deliver seamless experience to the WordPress users- in terms of infrastructure, resources, talent, and even workflows.
For instance, the shared hosting plans generally work on basic machines overloaded with several sites which slow down your WordPress site to irritating levels. On the other hand, WordPress managed hosting uses high-grade, servers with robust efficiency and limited tenants. It enhances both the performance and the uptime.
Likewise, the generous allocation of resources ensures that the traffic spikes and heavy plugins should not pull your site down. In simple words, you won't have to limit your WordPress experience to match the restricted supply of hardware/software resources. Instead, your hosting provider scales up the resources- both digital and hardware to facilitate a premium grade performance delivery and deliver an excellent user experience.
Multiple data centres in different countries
Constant user experience delivery is the major requirement for any blogger who wants to succeed. In technical terms, it translates to faster page loading, performance consistency, seamless traffic management and efficiently handling all other similar instances without downgrading the performance.
That is why the managed WordPress providers take the right measures in advance like distributing their infrastructures across the larger ecosystem so that your resources seamless and invariably grow with your demands. It saves you from micro-management but most importantly it reduces latency, boosts speed and offers much better TTFFB rates. 
Instant Staging Environments with one click step 
Whether you are downloading a plug-in or updating your theme, it is always best to test it on the development site instead before applying to the development site. However, shared hosting testing becomes quite a task for the site owners and demands significant efforts and time? You need to copy your site to the local server, test it and do guesswork on migrating the changes.
On the other hand, the managed WordPress hosting compresses the entire complicated process into a single click step which saves your time and efforts, ensures accuracy and significantly reduces time to market. No more guesswork, no more wading through complex process routes a single click and you are done.
Automated powerful backups 
You can never be cent percent sure about the security. So it is always recommendable to have a plan B ready. In this case, the plan "B" refers to backup.
The managed WordPress plans generally comes with automated backups which means that even during the instance of complete crash you would still have the latest copy of your updated site content ready which minimizes the loss and makes it easier for you to continue the business post data loss.
While going for shared hosting plans you would have to pay an extra amount for backup services. And you are not always sure about the retrieval system. However, WordPress managed hosting packages adopts a quick retrieval system to make sure that you should come on board ASAP. 
Conclusion 
To deliver a positive user experience to your readers, a blogger needs to invest in a good hosting plan that assures fast speed, consistent performance, the best uptime, and a smooth browsing session.
If you are using a WordPress CMS then it is advisable to delegate your WordPress maintenance issues to your hosting providers. For that, you need to buy managed WordPress hosting packages.
In this blog, we have mentioned some of the best advantages of a managed WordPress hosting plan that makes it a compelling choice for serious bloggers.