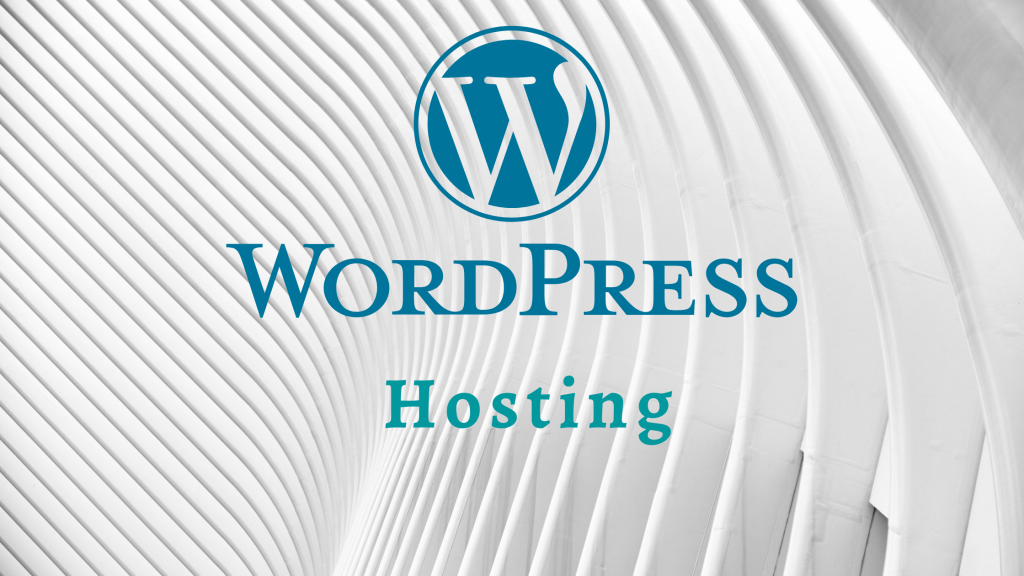 What is managed WordPress Hosting & How Does it work?

It is common knowledge that the content management system (CMS) of WordPress outdoes by far all other competitors in the market such as Wix, Squarespace, Joomla – you name them. In early 2021 WordPress is chosen by 35% of all website owners compared to 1-2% choosing Wix and co. and you can read more about the reasons why every website owner or prospective owner should opt for WordPress here.
Once you have decided to buy a domain and use WordPress to manage your website, you will have to choose the best web hosting plan suitable to your requirements. Because we assume that you use WordPress, this article will mainly focus on managed WordPress hosting as there are various types of web hosting, which all cater to different needs.
What is Managed WordPress Hosting?
Managed WordPress Hosting is a tailor-made and optimized type of web hosting that is specifically designed to support WordPress sites and their users. Imagine having a team of WordPress hosting experts working on your website around the clock while your website runs smoothly. This is basically what managed WordPress Hosting means. You get specific features catering to your WordPress site's unique requirements. Therefore, the web hosting solutions your web host offers allows for managing your site's hosting in-house.
WordPress managed websites have unique security concerns and to support them effectively requires WordPress expertise that a managed WordPress Hosting plan delivers.
According to Pagely.com managed WordPress Hosting solutions are typically defined by:
Managed WordPress security
Automatic WordPress theme, plugin, and core updates
Managed server resources that compliment WordPress's technical needs
Experienced WordPress experts and staff to handle effective customer support
Managed WordPress Hosting saves you a lot of time and trouble with hosting your website and content from scratch. WP web hosting providers take the task of creating and maintaining your website away from you which is a huge task including elements like admin, SEO, regular updates and backups and much more.
How does Managed WordPress Hosting work?
To start with you need a WordPress website and you can learn step by step how to create a website in this ultimate website creation guide.
After you have purchased your domain you will need to get web hosting for it. SeekaHost offer very affordable WordPress Hosting packages as you can see here. However, SeekaHost now also offer a unique WordPress Blog Hosting Control Panel, where you can do it all in one place – from finding your domain to building and tracking your blogs or websites.
What is a WordPress Hosting Control Panel? 
The SeekaHost WordPress hosting control panel is a web application that gives you the option to host a domain with WordPress and build a blog or website using the WordPress CMS (content management system).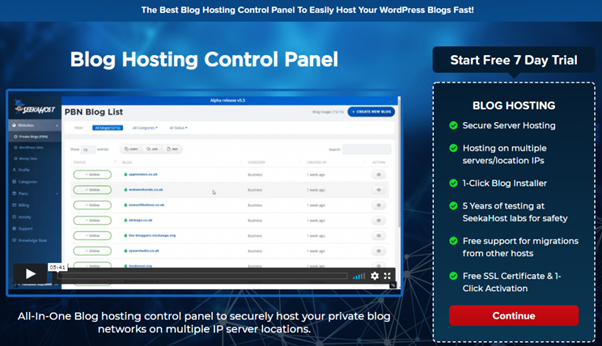 There are many WordPress hosting control panels on the web such as cPanel and Plesk, which you can still use with SeekaHost's PBN Hosting services. Using cPanel or Plesk increases the cost of web hosting, which is why SeekaHost invested in creating their own unique WordPress hosting control panel to cut the cost for their customers.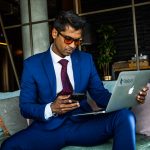 Fernando, the CEO of SeekaHost Ltd. explains:
"It's the ultimate solution I wanted. Not just offering another hosting solution like the one-click installer for WordPress but also website data trackers and an All-in-one web hosting control panel."
What is included in the SeekaHost managed WP Hosting Control Panel?
A one-click WP Blog installer
PBN Hosting, managed Blog Hosting and WP Hosting plans
A domain search and registration option
WP website data tracking with analytics tools like Google Analytics and Clicky (if you have a registered account)
Data/Disk usage dashboard
An extensive knowledgebase with many FAQs and tutorials
24/7 customer support in the live chat and through ticket support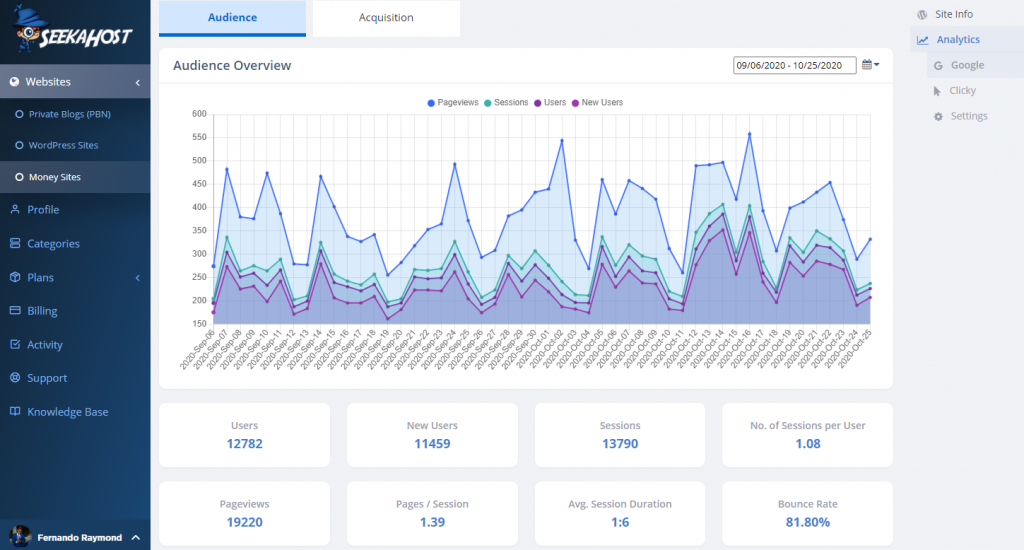 The speed, navigation and presentation matters to SeekaHost and most SeekaHost clients who are business owners or freelancers want the most effective solution to host their WordPress blogs and websites. They are therefore now opting for the managed WordPress Hosting via the SeekaHost App.
The advantages of using Managed WordPress Hosting via the SeekaHost App are:
Fast loading speeds and getting your site live in less than 60 seconds
A dedicated WordPress customer support team
Reliable performance with 99.9% Uptime
High levels of security for WordPress Hosting servers
For managed WordPress hosting, the user has the option to customize their packages and choose different managed WordPress Hosting plans inside the app. This gives customers a very flexible option to upgrade or downgrade their WP hosting plans as they please with just a few clicks inside the app.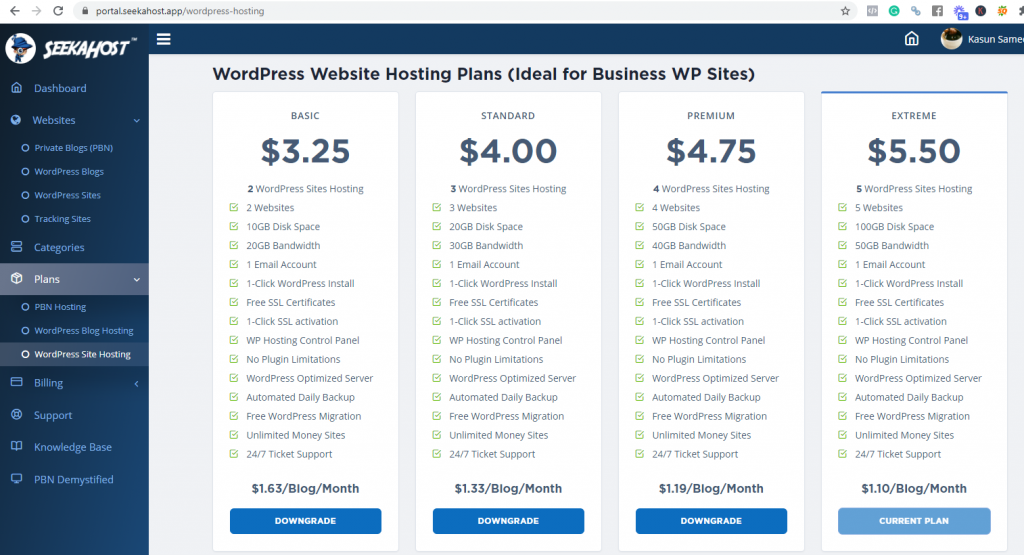 When you signup for a trial for the SeekaHost blog hosting app you can see it all!
What are the Benefits of managed WordPress Hosting?
Now that you are clear about what managed WordPress Hosting entails and how you can get it for your website to get online in 60 seconds with the SeekaHost App, let us discuss more benefits. Whether you're a beginner looking to set up their first WP website or a serial WordPress blogger with many PBNs (private blog networks), you will see that the SeekaHost App offers advantages for everyone.
Dedicated Support for managed WordPress hosting by Experts 
With the managed WordPress hosting you receive all the support you need with your WordPress sites and hosting. The dedicated and experienced WordPress expert team are fully proficient and updated with the latest development in the WordPress arena. They will be available 24/7 to deal with all your queries inside the app.

No more Queuing
Another major perk of managed WordPress hosting is that you don't have to wait until your issue is scaled to the upper-tier or reported to the right person. As the entire support team is focused on WordPress oriented support, they have acquired a certain uniform proficiency in resolving WordPress issues immediately. No need to wait in the queue until your query is being handled by the next available agent.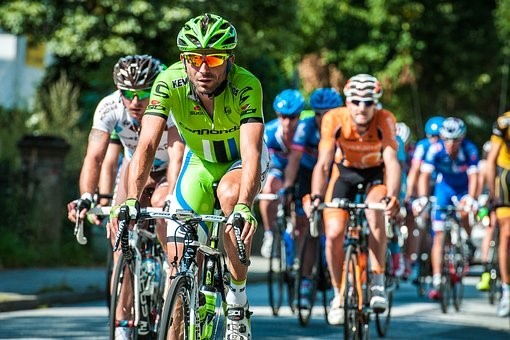 Performance-oriented Ecosystem 
Managed WordPress hosting providers generally build their entire ecosystem logically to deliver a seamless experience for the WordPress users – in terms of infrastructure, resources, talent, and even workflows. WordPress managed hosting uses high-quality servers with robust efficiency and limited tenants. It enhances both the performance and the uptime.
Likewise, the generous allocation of resources ensures that traffic spikes and heavy plugins should not slow your site down. In simple words, you won't have to limit your WordPress experience to match the restricted supply of hardware/software resources. Instead, your managed WP hosting provider scales up the resources to facilitate a premium grade performance delivery for an excellent user experience.
Multiple Data Centres in Different Countries
Constant user experience delivery is the major requirement for any blogger, freelancer or business owner who wants to succeed. In technical terms, it translates to faster page loading, performance consistency, seamless traffic management without downgrading the website and server performance.
That is why the managed WordPress providers take the right measures in advance like distributing their infrastructures across larger ecosystems so that your resources seamlessly and invariably grow with your demands. It saves you from micro-management but most importantly it reduces latency, boosts speed and offers much better TTFFB rates. 
Instant Staging Environments with One Click Installer 
Whether you are downloading a plug-in or updating your theme, the managed WordPress hosting compresses the entire complicated process into a single click step which saves you time and efforts, ensuring accuracy and significantly reducing man-made errors. No more guesswork, no more wading through complex process routes, just a single click and you are done.
Automated Powerful Backups 
You can never be 100 percent sure about the security. So it is always recommendable to have a plan B ready. In this case, the plan "B" refers to backup.
The managed WordPress plans generally come with automated backups which means that even during the instance of a complete crash, which is rare, you would still have the latest copy of your updated site content ready, minimizing the loss of data. WordPress managed hosting packages adopt a quick retrieval system to make sure that your website should come on board ASAP after any complication. 
Managed WordPress Hosting offers unbeatable Benefits for a good Price
To deliver a positive user experience any website owner needs to invest in a good hosting plan that assures fast speed, consistent performance, the best uptime, and a smooth browsing session (this also impacts SEO btw).
If you are using a WordPress CMS then it is advisable to delegate your WordPress maintenance issues to your hosting providers. For that, you need to buy managed WordPress hosting packages or sign up to the new SeekaHost App to access the best WordPress Hosting Control Panel in the world. It isn't just compelling choice for serious bloggers, but also for freelancers, start-ups and business owners that want to have their WP sites managed well while focusing on their business operations.