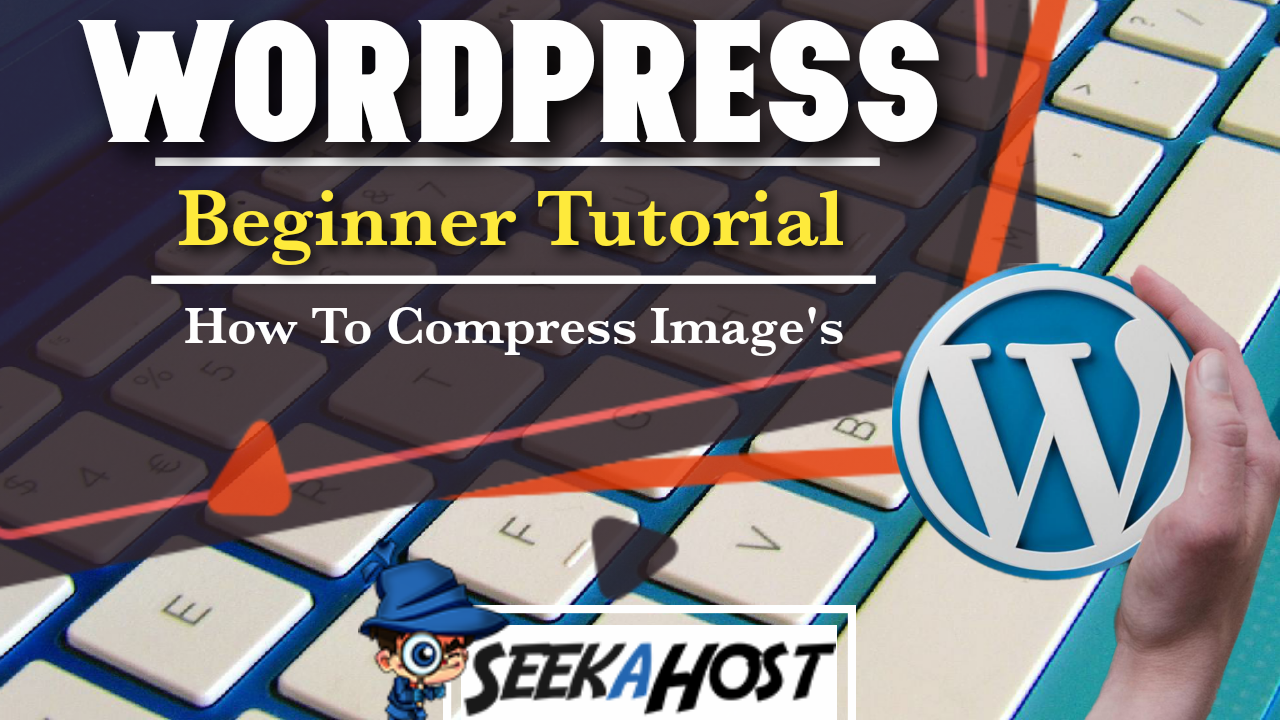 How to Compress Images for WordPress
Free and easy way on How to Compress Images for WordPress ready to upload to your WordPress blog/site. Simple Beginner Tutorial for compressing images.
Whats the Need to Compress Images
Although having quality and beautiful pictures will look much more attractive, it may play a large part in how long your page takes to load.
The more media you have loaded on to your site. That same media has then got to be loaded up every time someone goes to one of your pages. So been able to reduce the file size with out loosing too much quality is a great way of getting all the pictures you need onto your page with out giving up performance.
How to Compress Images for WordPress
Compress Images for WordPress Written Guide
Before you get started I suggest making a folder specifically for your compressed images to save confusion in the future. Once you've done this then go ahead and find the images you want to compress.
What Site do I Use To Compress Images
So if you have looked already you would have found there are many sites stating to provide this service for free. How ever they eventually either lead to hidden sign ups later in the process or uncertainty to whether your re downloading an image that could potentially have a virus. So we have showered the web to find one with safe image downloading and no unnecessary sign up screens.

Optimizilla
Here your able to freely add images, change the image size whilst viewing alive preview of the image. It will initially take some size off when you upload it and then you can choose with their easy to use selector how much to edit yourself.
How to Compress Images for WordPress
With your Optimized Images folder ready, head over to Optimizilla and go to the Upload Files button (the turquoise button)
Now select the picture or pictures you want to optimize, you can choose up to 20 images per time.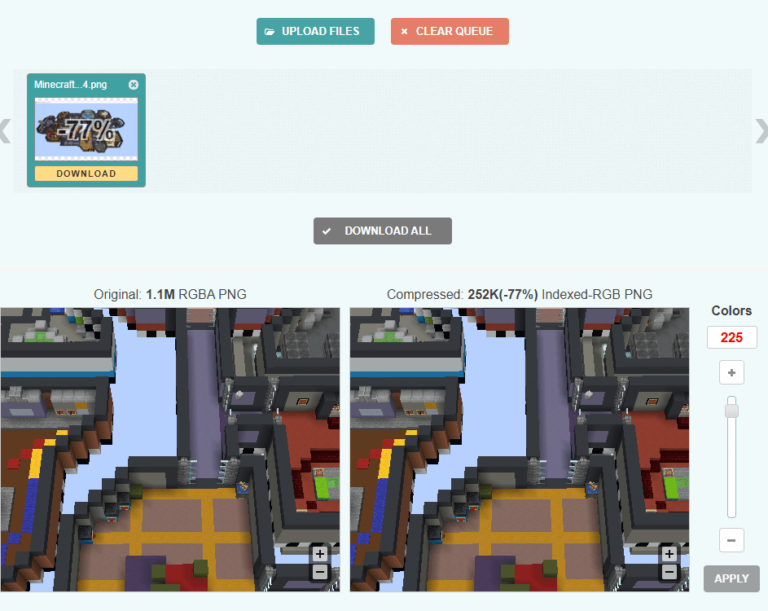 As you can see in the picture above the original image is 1.1M and once uploaded it has already been compressed to 262k. How ever we want to be aiming for a lot lower than that so you can use the bar on the right hand side to change the colours which directly effect the compression size. Drag the bar down a bit and you can see a live preview of that the image will look like and what the size will be if you save it like that.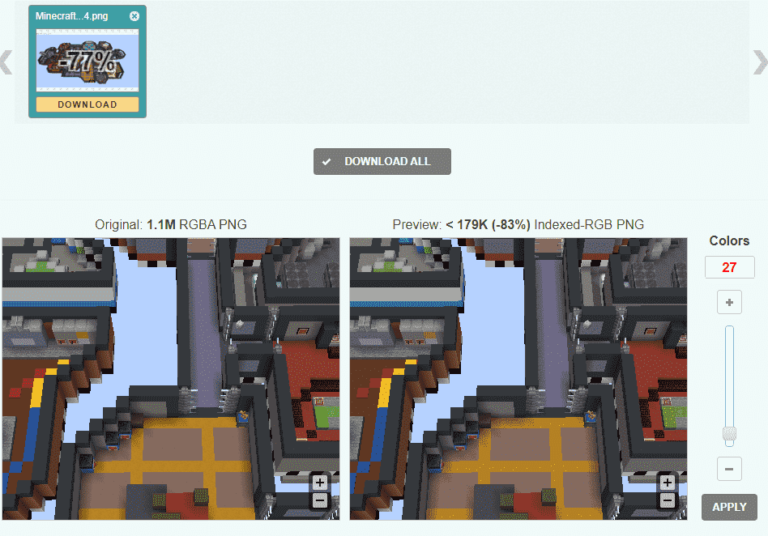 As you can see with this the photo above ive taken the picture down to only 27 colours, and the quality hasn't changed much but the size is now only a staggering 179k.
Downloading You Compress Images
Once you've edited your picture/pictures. Click apply and then the yellow Download button underneath the picture. This will be downloaded to your downloads folder, you can now move this to the folder you made earlier. You pictures are now compressed and ready to upload to your WordPress Blog.
Related Articles – Home Page – Blog Page – Theme – Settings – SEO – GDPR
SeekaHost Hosting