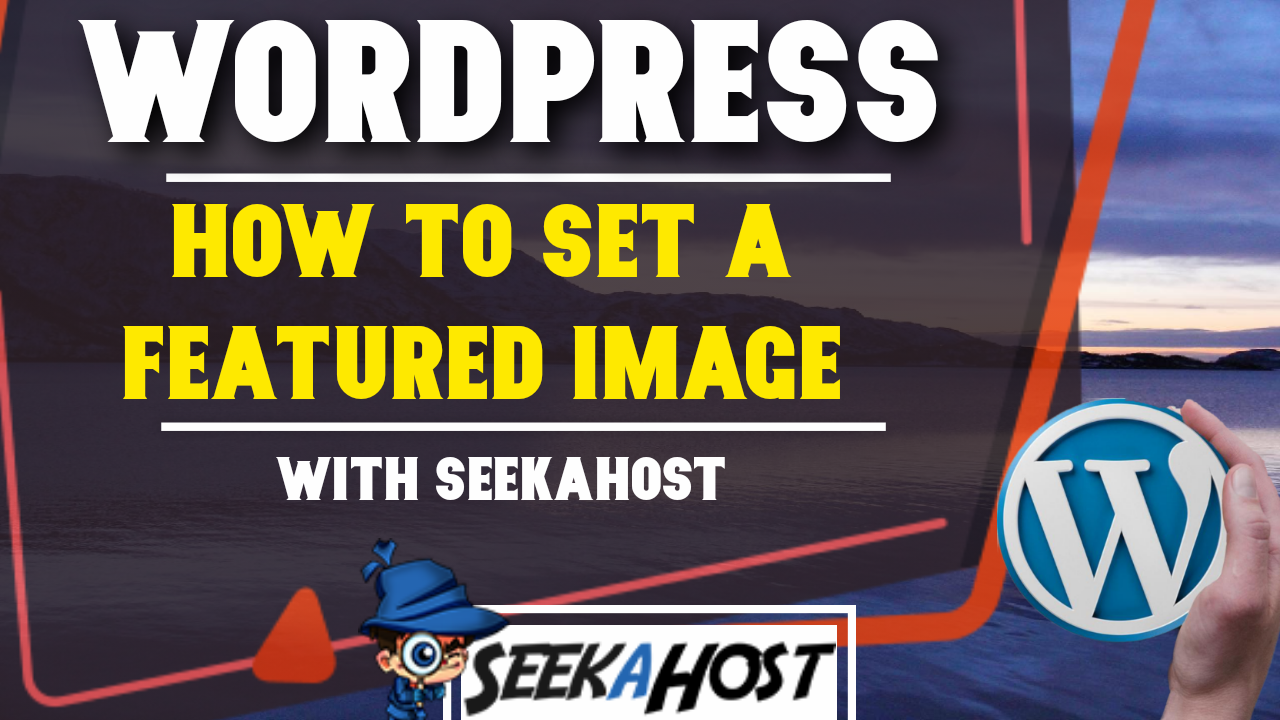 How to Set Featured Image on your Blog Post
Set a custom Featured Image on your WordPress blogs in a few easy steps with our easy step by step guide for WordPress beginners.
What Is a Featured Image?
A featured Image is a image of your choice to feature for your post on your blog. You can chose relevant and nice looking images to make your post more appealing to people viewing it, in order to engage with your site and follow through to reading the post.
Set Featured Image on your Blog Post
Guide to Set Featured Image
Log in to your WordPress dashboard, we will be using the SeekaHost hosting service to show tutorial. You can now create a blog post or open up an existing one.
On the right hand side you will see and option called Featured Image. Select this option to chose an image.
You can now either upload an image or use one from your library. If it is a large file consider compressing it so optimise your site.
You have now set your featured image for your post. You ca remove it or swap it for a different one using the same section you used to add it.

Conclusion
Using these few simple steps you have now made your post stand out ad also give a faster visual impression of anyone searching for this subject. I always recommend using featured images for my blog posts.

Related Posts
How to Make a Blog Page on WordPress
To attract more people to your blog/site you want to be creating interesting blogs full of key words, engaging content and trending terms. We will have another… click to continue reading.
How To Embed Video WordPress
You can advertise your video content on your blog and site pages and reach a larger audience. As your blog/site grows more people will see you videos and head to your channel. This benefits… click to continue reading.