Starting a WordPress Site | 5 Things to Consider
Here are our top 5 things to consider if your Starting a WordPress Site or Blog. Using these points will help you build a successful site/blog.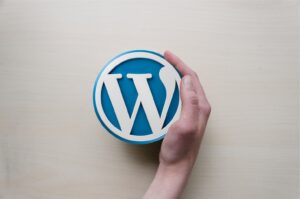 Introduction to Starting a WordPress Site
There are many reasons why you might want to start a blog or a WordPress site. From sharing video content, creating tutorials, selling your products, creating income from your WordPress site and much more.
And with some many people getting started with this, it is critical to have an understanding of how it works and what to consider before starting.
We have many tutorials ranging from how to add GDPR Cookie consent, increasing your SEO score, adding Live Support or even how to buy and install your first WordPress site.
5 Things to Consider Before Starting a WordPress Site
Number 1: What Is Your Goal?
Having a goal set will greatly increase your chance or success. As having something to work toward will motivate you to reach the end hurdle, and once reached it inspires you to reach further goals.
It also helps you work toward something more specific rather than getting side tracked by other jobs. As it is easy to try many things at once, stay focused and make sure to complete goals before creating new ones. Set your self a goal such as reaching a certain amount of visitors each month. Or potentially increase the volume of your sales by 10%. This will keep you on track and give you much more confidence moving to the next goal once your succeeded.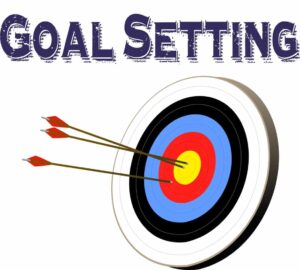 Number 2: Your Niche
What sets you apart from other blog/sites in your category? Do you provide a better service than others? Perhaps you have a custom built system that no one else uses. From products to services it is always important to pin point what your niche is. This will set you apart form others and if you have a niche that hasn't got much competition, then you will rank higher in google search results due to there not been others providing the service that you have.
So find your niche and make it apparent that this is the service or feature you provide. And that you provide it better than anyone else.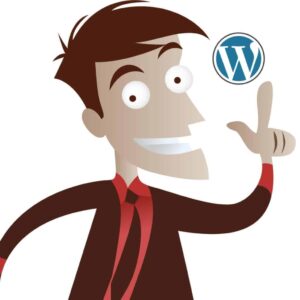 Number 3: Functionality
The reason it is important to think of functionality is to make everything come together well. By deciding what functions you will need to suit your Goal and your Niche, you can use this to build your site. As knowing what function your will need is vital to choosing your theme, page layout, features on site and practically everything else.
This is because if you are running a site to sell products for example, you need functions that will work for you. For example you will need payment methods, customer service chats, business emails, lots of listing pages for your products.
Now if you havent thought about this functionality prior to starting to build your WordPress site you make choose a wrong theme that wont fit the widgets or features that you need.
You may spent hours installing unnecessary plugins, which you later find you dont need. I always suggest making a draft plan of your site and then imagine it as a user.
Can you find the home page easily? Are you able to navigate to the page you want to see easily? Is there a login process and is it clear how to login, register or find a forgotten password?
You need to ask yourself these questions and answer them as if you have no knowledge of your site. Then use your answers to guide you through planning all the functions you will need.
Number 2: What Is Your Added Value?
Simply put, what will you bring to the table that people cant already access. Much like the Niche it always helps to know where you will excel and what your key features are.
Do you have a forum covering topics that other ones dont? Maybe your items are of much higher quality that others? Whatever your added value is, you need to pin point it and then make it obvious to everyone viewing your site what your added value is.
For example if I was to run a site advertising the latest gaming news. I might have the added value of reporting first on the gaming news. So I would make it very obvious on my home page that you will get the most up to date gaming news here. Along with other features that would let the viewer know that is they use this source they are more likely to get gaming information first.

Number 1: Time Management
An important factor that many people forget to think about is time management. Be realistic with how much time you will be able to spare toward this venture. It is easy at first to over plan all these great pages, blogs, features and many other things your able to do.
How ever it can prove detrimental to your site if you have planned work that would need 6 hours a day to complete, but your only free for 3 hours on a Saturday. The reason for this is you have set your self un realistic targets, which you are likely to not complete by the time you have planned. Leading to the feeling of work over load, stress that your unable to complete certain tasks and general potentially putting you off completing the work you set of to do.
What I suggest is creating a time table of the hours that you can realistically put aside each week. Now using this you can plan step by step what to do. If your blogging it may be that you set yourself 3 hours a week to write blogs. Now you know how long you have spare you can divide this up and say I will spend 1 hours, 3 times a week to create blogs and grow my site.
You could be building up a site for your business, but by making a plan of your free time you have calculated you have around 10 hours a week to spend building your site.
Your now able to use them 10 hours, divide them between each week and give your self tasks that are realistic and completable. Then at the end of the week you would have reached your goals with out worrying about a job you wanted to complete. You can now set your next goal and carry on with that.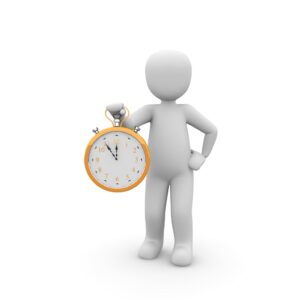 5 Things to Consider Before Starting a WordPress Site
Conclusion
Using these 5 tips you will now be better prepared to start of your WordPress site or PBN blog. It is easy to get carried away with all the amazing things your able to do on WordPress, so using this guide we hope you can use it to help you through completing all your ideas in the most organised and least stressful way possible.
Looking to Buy a Domain?