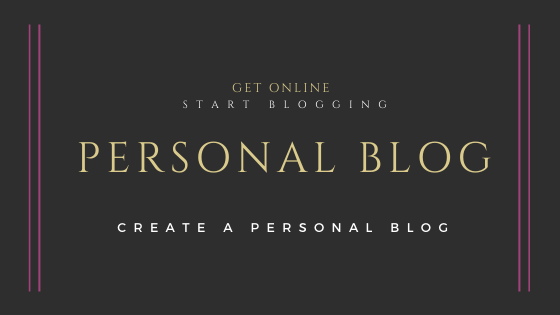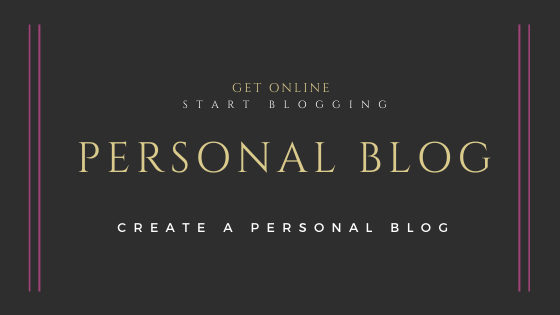 What Is Personal Blog Meaning & How To Create A Blogging Site Easily?
If you want to know what a personal blog meaning is or how to create a personal blogging site easily, this guide will teach you.
I have been creating hundreds of blog sites for my personal use and business purposes, so I know exactly the meaning of a personal blog.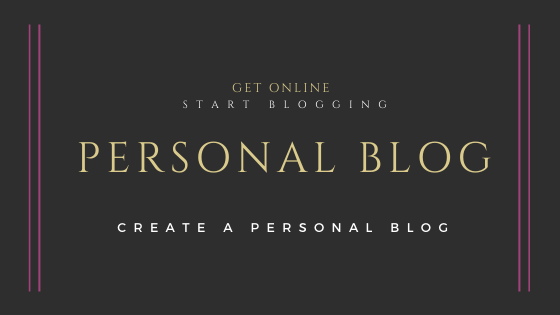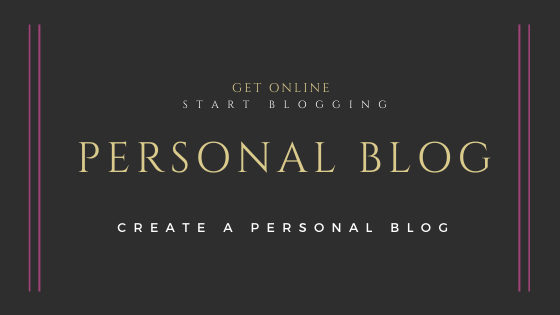 What is the Personal Blog Meaning?

That's the definition from Wikipedia.
Let me now add a little more to it and combine it with some more modern aspects.
A personal blog is a virtual (online) platform where you write or journal your stories and that you maintain to educate the web readers. It's owned by a person rather a business or a company and focuses on personal experiences and opinions. 
However, you can actually turn a personal blog into a business by creating income streams via the very same blog.
There are many ways you can make money blogging and it's all written in this post, about how to start a blog and also how to make money online.
Read the guide on how to make money from blogging before going any further so you know how to start your own blog, no matter the initial purpose. You will find that you may just have a blog idea and get started with a domain name as your personal name for example, but it later develops into an expert blog or a hobby blog.
Next, hop over to learn how to start a Blog and the guided resources cover more as you read this guide.
Why start a personal blog?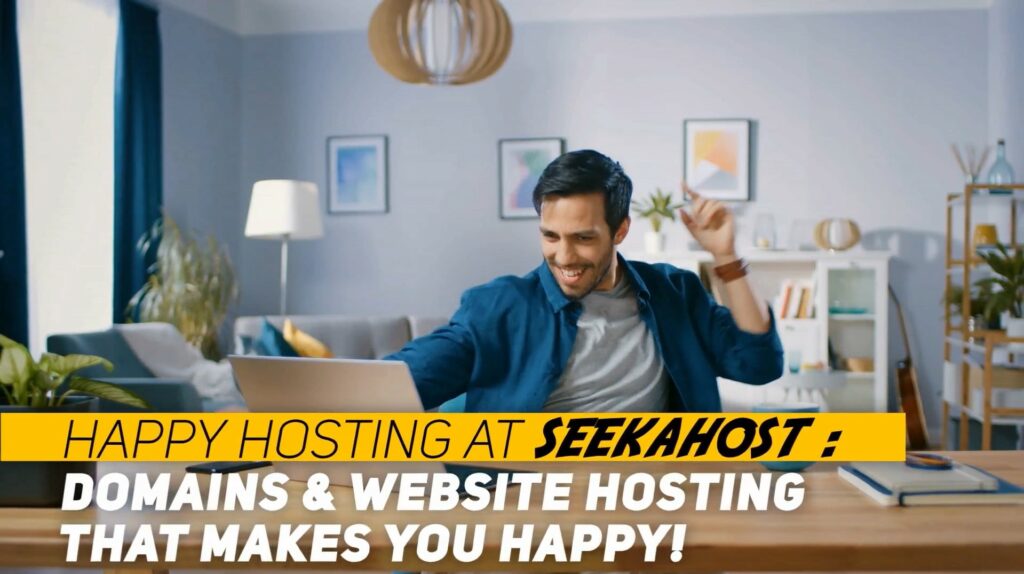 When I started my first ever blog, I searched all over the web for the best personal blog examples just to get ideas of how others started the process as well as looking at some of the more established blogs.
Starting a personal blog for myself was the best decision I made when I entered the online world, especially because you can earn a living while following your dream of achieving financial freedom.
I wanted to live the life of a true digital nomad, being able to work from my laptop and phone literally anywhere in the world where I could get online.
When I tell people to start a "self-hosted" WordPress blog and build it for themselves, some ask me why should I take this option when there are so many other "done for you", ready-made template options out there?
The reason is when you learn how to build a blog step by step, you learn the most important skills to not only create your own virtual platform but also the basics of web design and content publishing and marketing. Plus you get a great deal of satisfaction from the process itself and this can be extremely fulfilling.
There is one other good reason why you should use the WordPress blogging platform option and here I am talking about the .org and not .com version:
It is because you have total control over the design, content and marketing as it is an open-source platform.
Some of the drag and drop website builders like Squarespace or Wix are restrictive and you are merely "renting space" from the main host site rather than "owning your own property."
Ideally you want to be able to design your blog how you want it, create the content that you are passionate about and have control over the whole process. Because over time your career or business focus might change and you will require to upgrade or change your website or perhaps create several. In that case, it is vital to manage all your virtual properties in one place like the SeekaPanel for example.
You never know what your website or blog can become. Just look at examples like the MoneySavingExpert Martin Lewis who started out with a basic finance blog set up with £80 and now makes millions with his website every year.
How to start a personal blog?
It's not hard to create a blog but the learning phase may take some time and patience. It is also important to note that a personal blog is never finished as such as it is like a diary and requires ongoing updating and maintenance.
But at the same time, that is the beauty of it and that is the only way it will attract readers.
I've got stories from Neil Franklin starting his own blog at the age 55 and recently my good friend Hemal started his own personal blog too.
Neil and Hemal both built their own blog by themselves without any prior blog creation or WordPress knowledge and it's inspiring to see how they are blogging and growing their personal brands.
I've taught hundreds of people in person how to create a personal blog and helped thousands of people online via the SeekaHost University with starting to blog.
There is one example of a course that James at SeekaHost did about building private blog networks that has been taken by thousands of students.
You can take the Ultimate Blogging Course for free here. The online SEO training course I've created shows everything about how to start a blog and perform SEO (search engine optimization) to it so that it will rank higher on Google and other search engines.
On the SeekaHost YouTube channel we also provide extensive tutorials that show how you can get started with your website in a few easy steps:
Gaining visibility on the largest search engine is one of the most vital things to do to get traffic to a personal or any blog.
In one of his recent articles, Neil Franklin talks about the vitality of learning digital skills.
Neil explains about "digital retirement" which is a must read!
See Neil's words below:
"Now think of all of the knowledge that people who are retired or nearing retirement have amassed over their long years of working. So we have a couple of things going on right here, as at one end of the spectrum we have children who are growing up with technology and who are able to embrace change in a heartbeat and we also have a group of people with a wealth of knowledge that can be passed to this generation and who have grown up in a world where that technology never existed and life, business and the world as a whole, was a totally different place. So that to me is a huge motivational factor for people to get online and share their knowledge".
Neil goes on to say that "one of the greatest gifts you can give a child and it can happen from birth, is to get them their "own name" domain name".
He predicts that the days where you could count on a "job for life" and a nice pension are gone, because the pension industry is under extreme pressure to deliver the kind of cash that you really need to survive in retirement, hence one of the reasons for him talking about putting to use the sheer knowledge that retired people have to generate another income stream.
People will search the Internet to find talent and this is where your blog will be invaluable because, in an instant, people can find out not only what you do, but who you are through your online presence.
Everyone should get online and that's why I made it my personal mission to get one hundred million people young, old or whatever, online ASAP!
I believe now you are inspired to create your own blog but let me show you some amazing personal blogs that you can follow and learn from as they range from famous personalities and entrepreneurs to professional and hobby bloggers.
And if you cannot get enough of checking out other personal blogs in various niches, then head over to the 100 top UK Bloggers and Influencers list.
15 best Personal Blogs to get inspired
This personal blogs list aims to give you an idea of the various types of personal blogs there are by sharing examples of small and big personal blogs. You will hopefully discover how a personal blog can reflect your own individual personality and what you do best to stand out.
1. Neil J C Franklin

https://www.neiljcfranklin.com/
As a retired entrepreneur Neil blogs mainly about topics around entrepreneurship and offers business consulting services. He also shares his thoughts on digital transformation and what he has learned while blogging and working remotely.
2. Tim Ferriss

As a serial entrepreneur and power performer Tim shares his knowledge, tips and insights via his blog as well as all the other digital products he creates such as eBooks, podcasts and much more. His lifestyle is his key selling point as he makes efficiency his number one priority.
3. Maria Forleo

Maria is a business and life coach targeting female entrepreneurs and offers business and lifestyle advice via her blog. She is a motivational speaker who runs a successful YouTube channel, training course programs and collaborates with other power women and men, which she shares via her blog.
4. Gary Vaynerchuck
https://www.garyvaynerchuk.com/
Gary is a very successful internet entrepreneur who rose to stardom through social media advertisement management tips, which he still shares via his blog apart from other business tips and digital products.
5. Arianna Huffington

https://www.ariannahuffington.com/
Arianna started out with her now famous website Huffington Post and has become a household name in the media industry. She still blogs about mental health topics as she herself suffered from a burnout and published books about her experiences.
6. Steve Maxwell

Steve is a life coach and blogs and writes about physical and mental well-being. He also offers training and does talks as shown on his blog.
7. Joshua George

As the owner and founder of ClickSlice, an award-winning SEO agency based in London, Joshua George has established himself in the SEO industry not just as a consultant but also as an SEO trainer and lecturer. He shares his courses which are taken by thousands on eLearning platforms like Future Learn and Udemy on his blog as well as his books and other related content. He interlinks his live SEO one-day training courses here too and his agency work.
https://www.joshuageorge.co.uk/
8. Craig Campbell

As a Glasgow based SEO expert Craig has been in the SEO online business for 18 years, so he understands how to rank and bank, which is why he also offers services like "online reputation management" via his blog. He's a master when it comes to affiliate marketing, which every blogger should know about and which he covers extensively on his blog. Craig has also established himself as a speaker and instructor with a successful YouTube channel where nearly 100k subscribers listen to him daily and it's all interlinked with his personal blog.
https://www.craigcampbellseo.com/
9. Deepak Shukla

The founder of the Pearl Lemon Group, has managed to diversify his Pearl Lemon SEO services into other divisions such as Pearl Lemon Leads, Pearl Lemon Accountants, Pearl Lemon Properties, Pearl Lemon Web, and blogs about his online business expertise while boasting his personal accomplishments as a super achiever having run 5 ultramarathons and 33 marathons in 20+ countries, topping it off by completing an Ironman.
10. Jitendra Vaswani

Jitendra uses his personal blog to share his expertise and knowledge about internet marketing and SEO, including his digital products such as eBooks. He advertises his business services here and events he attends as a speaker and of course he reveals a bit more about his personal side.
11. Hemal Amarsekara

Hemal is a qualified marketer and a member of CIM (UK) with great expertise in international marketing and brand management. He shares his experiences from having worked in the professional marketing field as Head of Marketing for DSI Tyres and Unidil Packaging, the largest business conglomerate in Sri Lanka, on his blog while reporting about his tutoring and teaching activities as well as his hobbies.
12. Manuela Willbold

Manuela shares her tips and tricks for content marketing and blogging on her personal blog while she provides insights into her work as an Online Media and PR Strategist for ClickDo and SeekaHost. She also uses her personal blog to offer a glimpse of her digital nomad lifestyle in London and when she travels. Through her portfolio page readers can find examples of the work she does and she regularly shares tips from managing her other blogs.
https://www.manuelawillbold.com/
13. Gowdham Subramaniam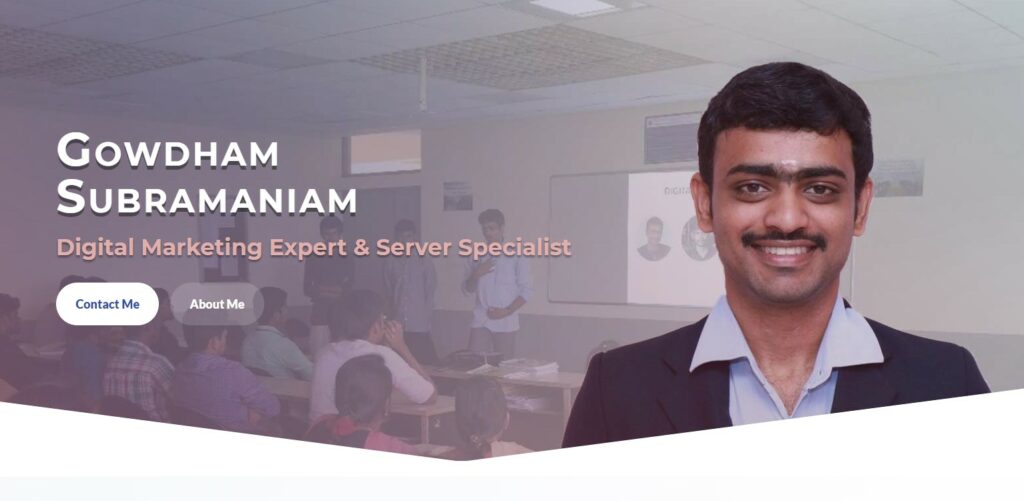 SeekaHost's Senior Server Specialist Gowdham has set up an attractive yet simple online portfolio landing page that covers everything he does, a bit about his personal and professional background and his contact details. He also features projects he's worked on and his specialist skills.
https://www.gowdhamsubramaniam.com/
14. Dinesh Kumar

ClickDo's Senior SEO Consultant Dinesh uses his personal blog to share his skills and the services he offers, covering relevant topics and questions around SEO, digital marketing and PPC as well as guest posting and link building. As you can see, the blog enables visitors to contact him directly and see his work portfolio. This leads to more client enquiries and conversions, increasing his income.
https://www.dineshkumarvm.com/
15. Fernando Raymond
Fernando offers business advice, online training at SeekaHost University and shares his laptop lifestyle via his personal blog including anything else you'd need to make your brand and life excel. He started his UK based marketing agency, ClickDo, with a business blog and it has grown from a small start-up into a successful digital marketing agency employing staff across multiple continents.
https://www.fernandoraymond.com/
What's next for Personal Blogging?
Do you have an idea for your personal blog now? Then wait no longer and get online by starting your own blog today!
At SeekaHost we have made it so easy to create a blog site in a matter of minutes with our hosting control panel. You can register a domain name and host it with WordPress hosting inside the SeekaPanel control panel.
Visit the www.seekahost.app and get started with a free account and a ,com domain starting from as little as $5.99.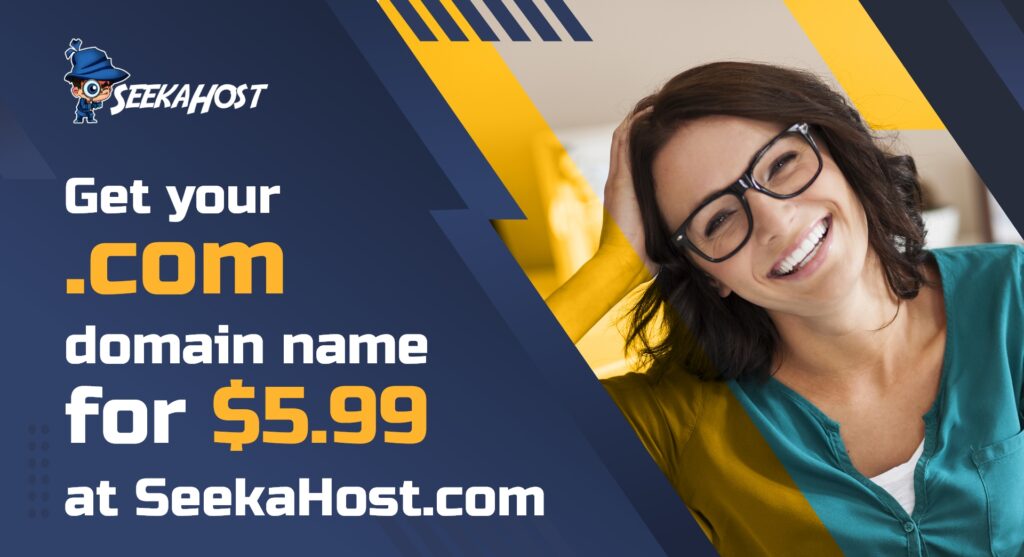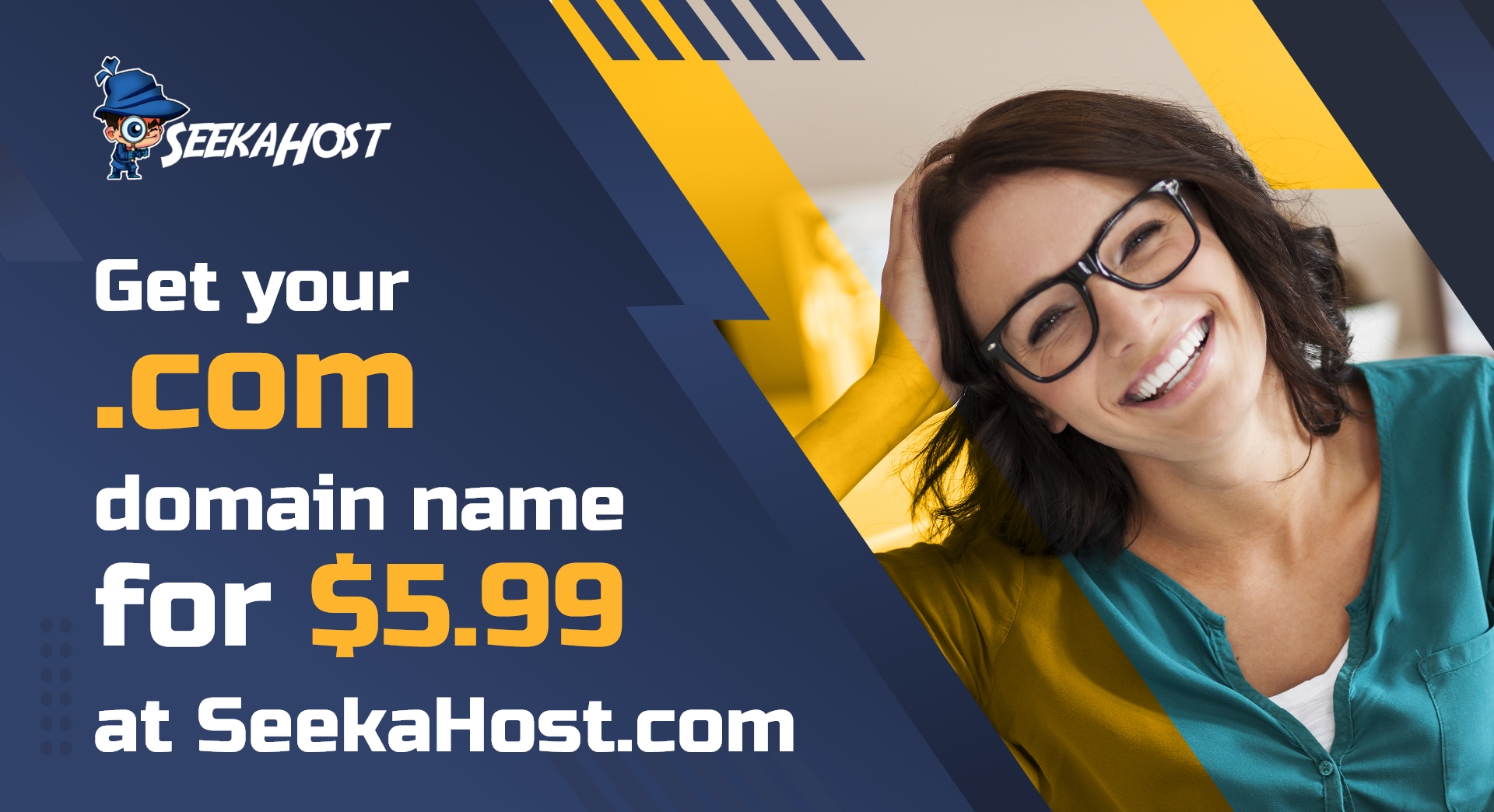 Watch this short video tutorial to see how easy and fast you can find, purchase and host your personal blog domain with the SeekaPanel:
Ready?
Now, if you want to learn more about WordPress, blogging and digital marketing, head to the SeekaHost University as mentioned above and register for free online courses. Also, check https://www.seekahost.com/learn-digital-marketing/ for courses.
Build your online presence with any content you envision and get your foot in the door of the web property world.