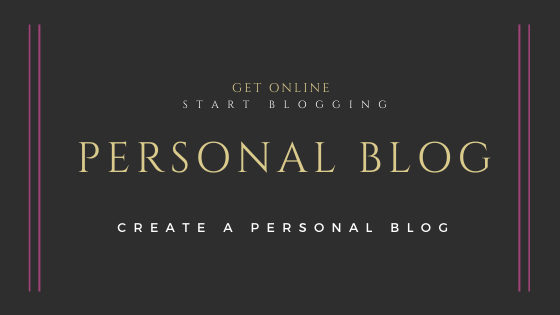 What Is Personal Blog Meaning And How To Create Blogging Site Easily?
If you want to know what is a personal blog meaning or you want to know how to create one easily, this guide will teach you.
I have been creating hundreds of blog sites for my personal use and business purposes, so I know exactly the meaning of personal blog.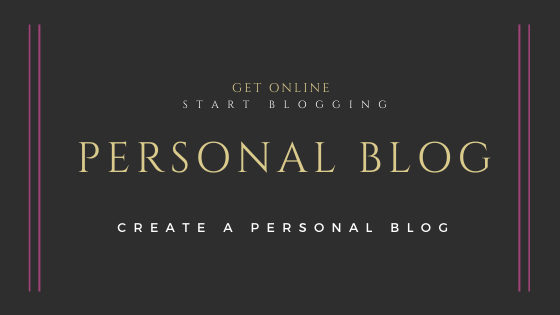 What Personal Blog meaning?

That's the definition from Wikipedia.
Let me now add a little more to it and combine it with some modern thinking.
A personal blog is a virtual (online) platform that you write or journal your stories and maintain to educate the web readers and it's owned by a person rather a business or a company.
However, you can actually turn a personal blog into a business by creating income streams via the very same blog.
There are many ways you can make money blogging and it's all written in this post, about how to start a blog and also how to make money online.
Read https://www.seekahost.com/how-to-start-a-blog-and-make-money/ before going any further so you know how to start your own blog.
Next, hop over to learn how to start a Blog the guided resources cover more as you read this guide.
When I was starting my first ever blog, I searched all over the web for the best personal blog examples just to see examples of how others started the process as well as looking at some of the more established blogs.
Starting a personal blog for myself was the best decision I made when I entered the online world and especially the part where you can earn a living while following your dream of achieving financial freedom.
I wanted to live the life of a true digital nomad, being able to work from my laptop and phone literally anywhere in the world where I could get online.
When I tell people to start a "self-hosted" WordPress blog and build it for themselves, some ask me why should I take this option when there are so many other "done for you" options out there?
The reason is when you learn how to build a blog step by step, you learn the most important skills to not only create your own virtual platform but also the basics of web design and you also get a great deal of satisfaction from the process itself.
There is one other good reason why you should use the WordPress blogging platform option and here I am talking about the .org and not .com version:
It is because you have total control over the design, content and marketing.
Some of the done for you options are restrictive and you are merely "renting space" from the main host site rather than "owning your own house."
You want to be able to design your blog how you want it, create the content that you are passionate about and have control over the whole process.
It's not hard to create a blog but the learning phrase may take some time.
I've got stories from Neil Franklin starting his own blog at the age 55 and recently my good friend Hemal started his own personal blog.
Neil and Hemal both built their own blog by themselves and it's inspiring to see how they are blogging and growing their personal brands.
I've taught hundreds of people in person how to create a personal blog and helped thousands of people online via SeekaHost University about starting to blog.
There is one example of a course that a lady called Nicole did at my digital agency (ClickDo) that has been taken by over a thousand people.
You can join the Ultimate blogging course for free here.
The online SEO training course I've created shows everything about how to start a blog and do SEO (search engine optimization) to it so that it will rank higher on Google.
Gaining visibility on the largest search engine is one of the most vital things to do to get traffic to a personal or any blog.
In one of the recent articles, Neil Franklin talks about the vitality of learning digital skills.
Neil explains about "digital retirement" which is must read!
See Neil's words below:
Now think of all of the knowledge that people who are retired or nearing retirement have amassed over their long years of working.
So we have a couple of things going on right here, as at one end of the spectrum we have children who are growing up with technology and who are able to embrace change in a heartbeat and we also have a group of people with a wealth of knowledge that can be passed to this generation and who have grown up in a world where that technology never existed and life, business and the world as a whole, was a totally different place.
So that to me is a huge motivational factor for people to get online and share their knowledge.
Let's go back to the children for a moment and think about how they can learn some serious skills to help them in a digital world where the way we work will have changed dramatically.
I will come on to the "work" part next, but let's look at how children can start to build an online presence and learn some vital skills.
Children suck up knowledge fast and starting with a basic blog, they can start to build something that eventually, will become their own online "homes."
One of the greatest gifts you can give a child and it can happen from birth, is to get them their own "own name" domain name.
From here if you are a parent, you can literally journal the first part of their lives and then when they are able to, give them control of their own site in the form of a blog, so they can continue to build their own online presence.
If they have a passion for music, gaming or whatever, their own blog is the place to get that passion out to the world and also to show the world "who they are" as it will come in useful as they get older.
Which brings me to the "work" part.
The way we live and work has and will continue to change.
We are moving toward a decentralized world where people are starting to "call their own shots" and that means working on their own terms, rather than living and operating in the rat race.
As we move into a world of increasing automation, Artificial Intelligence (AI) and Robotics, jobs will naturally change.
Gone are the days where you could count on a "job for life" and a nice pension.
You can see how the pension industry is under extreme pressure to deliver the kind of cash that you really need to survive in retirement, hence one of the reasons for me talking about putting to use the sheer knowledge that retired people have to generate another income stream.
So on the one hand, we have and at least on the face of it, a future of fewer jobs due to technology advancement, on the other side we have a situation where more opportunities will be created to fill the gaps between technology and what I call the "human factor," or the things that machines are not good at.
Creativity, emotional expression and simple common sense are rare to machines…at least today and will this change in the future?
Probably, but not anytime soon in my opinion…
The human factor will be powered by Emotional Intelligence (EQ) and if you possess high levels of EQ, then you will be in high demand.
And quite simply, people will search the Internet to find this talent and guess what?
This is where your blog will be invaluable because, in an instant, people can find out not only what you do, but who you are.
Everyone should get online and that's why I made it my personal mission to get one hundred million people young, old or whatever, online ASAP!
I believe now you are inspired to create your own blog but let me show you your amazing personal blogs that you can follow and learn from.
10 best personal blogs to get inspired
What's next for Personal blogging?
Get online by starting your own blog right now!
At SeekaHost we have made it so easy to create a Blogsite in a matter of minutes with our hosting control panel. You can register a domain name and host it with WordPress hosting inside the control panel.
Visit the www.seekahost.app and get started with a free account.
You have all the resources at SeekaHost University as mentioned above. Also, check https://www.seekahost.com/learn-digital-marketing/ for courses.