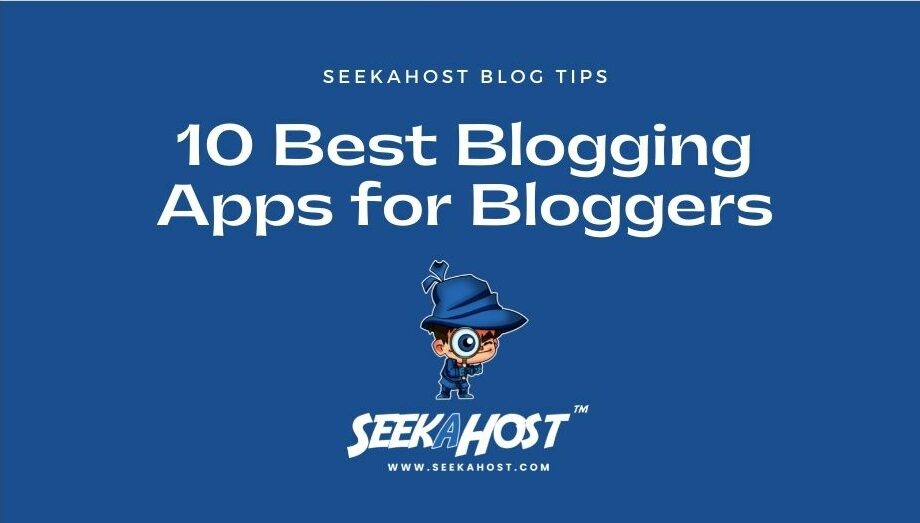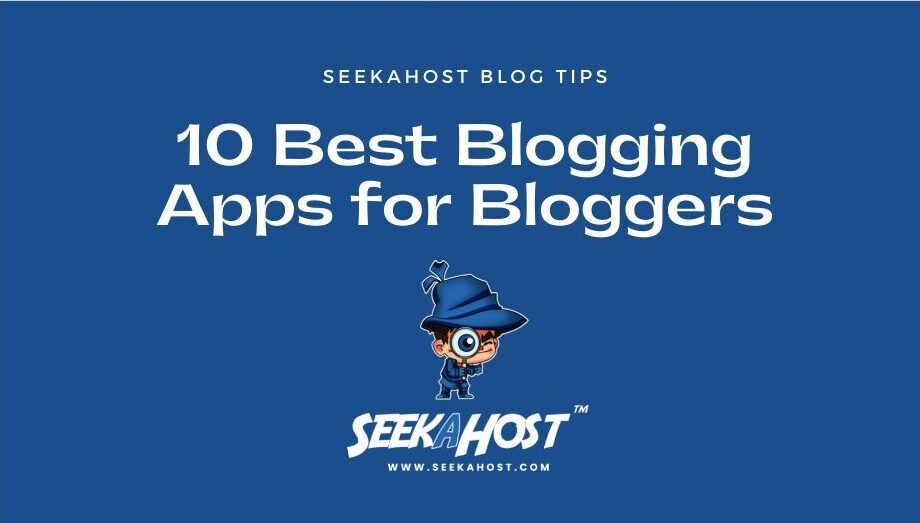 10 Best Blogging Apps for Bloggers to Build Successful Money-Making Blogs
Looking for the best Blogging apps for beginners to become top bloggers?
We have researched and put a list of top 10 apps for you to make it easier to write blog posts.
Blogging is one of the best ways to earn online and anyone can start a blog easily. If you are new to this subject and want to learn more about how to create a blogsite, then check free course at SeekaHost University.
Now let's look at what we have found with some interesting data.
Ever heard of Huffington Post? HuffPost to be precise.
If you call yourself a 21st-century blogger (or plan on being called that) it is tough to not know about the biggest news aggregator and blogging site in the U.S., nay, the world.
Do you know how much money HuffPost makes each month?
$2,330,000.
That's huge, right?
How did Ariana Huffington do it?
How did she manage to build a blog so big, it is practically a money magnet today.
Well, I don't have Ariana's direct confirmation about this, but I am sure she didn't do it alone.
And today I am going to tell you how you can make $2,330,000 per month with your blog.
Did you just fall for that? Keep dreaming!
I, or for that matter anyone else, cannot give you the secret sauce to making that kind of money with your blog. That's because that isn't possible overnight. There is no secret to add to the recipe of cooking simmering success. The only right recipe involves slow stewing. And of course, adding the right ingredients.
So, let's look at what's possible.
Imagine if you could make 0.1% of what HuffPost makes per month. That would be an additional $2,330 per month generating a lovely little extra money via your blog, right?
That cool new gadget can soon be ordered or you could reinvest that income into improving your website or even purchasing and managing a whole blog network to create several streams of income.  Life, in general, would get a bit better once money rolls in on autopilot. That would be a good start, wouldn't it?
And then, from $2,330 a month, you can set out on your journey to $2,330,000 a month or even more, if you're dreaming big and long-term.
Now, just grab your arsenal. We are going to war. War against the world so that you can win your bread on the web.
And while you are at it, don't forget to grab the following weapons (apps!). They will make sure you have a winning strategy in place and a money-making blog ready.
10 Blogging Apps to Build Blogs that are Money Magnets
Disclaimer: Before we begin, let me clarify that the tools I have mentioned are not magic spells and not mobile apps purely. They are basic web and/or mobile apps that do basic jobs with regards to blogging on the go, making blogging more convenient, effective and creative. The key to making money out of your blog using these apps is to use them smartly and strategically for various purposes relevant for high-quality blogging.
Read on to know about the 10 best blogging apps and how you can use them to activate the money fountain on your blog.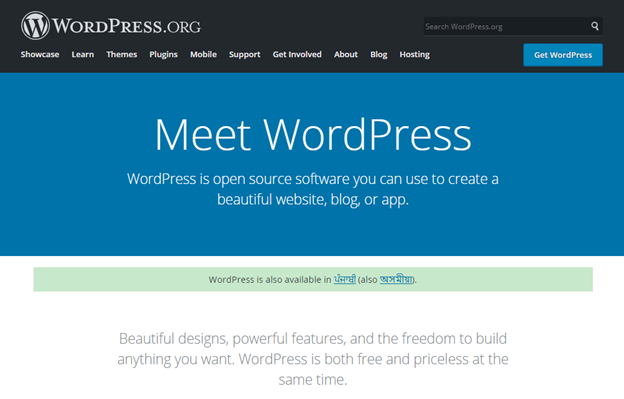 Nothing is ever truly free.
But WordPress defies that. At least in the monetary term. It is a completely free platform. You pay nothing more than your efforts and time.
And it has the potential to help you make thousands of dollars. Much more, in fact.
You get to choose from hundreds of free themes, plugins, apps, and third-party integrations. (There is always an option to pay for stuff and get more options.)
There is hardly a CMS feature that WordPress doesn't have.
You'll find resources, tutorials and even quick getting started courses with ease. (Some also for free.)
And WordPress hosting is also among the cheapest.
So, the most important tool in your arsenal should be WordPress – the OG CMS.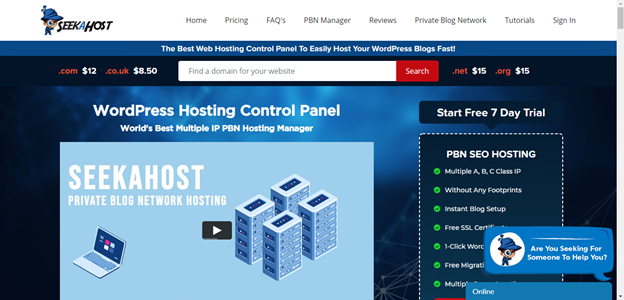 Installing WordPress is tough. But you could do it in one click.
Maintaining your hosting and domain name is not going to be easy. You'll have to handle the multiple accounts and keep juggling between them. But you could do it from one unified dashboard.
If you plan on creating a private blog network, handling the backends of all of those blogs will be a mammoth task. But you could manage all your blogs from one single screen.
Finding and hosting your multiple blogs in your PBN on different IP addresses to leave no footprint at all will take time and effort. And, of course, a lot of money. But you can even do that in just a couple of clicks. And at an affordable price.
How? With the SeekaHost App.
Yes, from installing WordPress to managing a domain, hosting, multiple IP addresses, and more can be done with just one app. What is better, you also get an uptime guarantee, security from DDoS attacks, and 24/7 support too.
Plus, I have proof that SeekaHost works. I know it because I am using the SeekaPanel myself. And that's why I am offering the opportunity to you now.
Even if you have already started hosting your blog with some other hosting provider, you can switch to the SeekaHost app. Again, migration is possible, and it is simple.
And if you ever get stuck somewhere, contact support, and someone will surely help you navigate your way out of the mess.

What good is a blog if no one sees it?
It is a colossal waste if you ask me. The value is not of the word you type, but the reader who reads it. All the sources of income from a blog depend on viewership and visibility. And to be found, you must be in the top position.
Then, just like you found this piece on the web, people will find your blog. Only then will you be able to monetize it.
YoastSEO is what will ensure that happens.
WordPress users can use the Yoast SEO plugin to quickly start their SEO campaign and get to the top of SERPs. Just install the plugin, activate it, and do what it says. Then, you would be good to make a start with SEO, however, I would recommend you learn more about SEO techniques, strategies and content to fully utilize it together with this plugin or app. You can do so at the SeekaHost University and via the UK SEO Blog.

What? You thought you could just write your way to success with your blog? Sadly, that's not how things are in the real world. You must be a do-it-all. And that includes email marketing.
Gone are the days when people read long emails… said no successful blogger ever.
People like the byte-sized contents that social media offers. But not when they want to learn in detail about something. As a blogger, when you send specialized, targeted, and information-rich emails to your audience, you give them clear signals that you are a subject matter expert. You have tell-worthy content. And that is what will invite them to your blog. Or keep them coming back for more.
So just about any email marketing tool would have worked. Right?
No. Sendinblue is more than a regular email marketing tool. It offers SMS marketing too. Plus, it lets you design forms that drive conversions, landing pages, and even Facebook ads. You would need all these functions one day on your blogging journey. Better have them all in easy reach from the beginning with this app to ensure you grow that subscriber list for monetization.

A picture speaks a thousand words. And it speaks in your favour when it is a custom-designed and not copied image, ideally with your unique logo, look, font etc.
Canva lets you do that. It will help unleash your creativity with its great features and functionalities as an online editor software. Think you are a dud when it comes to designing? Canva will make you look like a pro with great templates for all topics possible that you can give your personal touch.
Did you know infographics and images get the maximum backlinks by being shared and added on the web? Now imagine how much Canva can do for you in terms of your page and domain authority, if you create graphics, short videos or images that go viral. With Canva you can quickly find a suitable blog post or social media post template, edit it, download it and share it.

We all have dull days, right?
And on days when you don't exactly feel like designing and using Canva, you can get some cool, creative, and contextual images from Pexels.
Why Pexels?
Large collection of images about anything and everything.
Copyright-free.
Available at no cost to you.
Canva also offers stock photos, however, Pexels has a huge variety and if you want to establish yourself as an expert in your field, you may need niche images or photos that you cannot find for free on any other platform, especially with the quality they offer.

Okay, another word about SEO here. It isn't simple, but it is essential when you are just starting out. And SEO is not your forte.
But Ahrefs does iron the hiccups in front of you. To a certain extent. From keyword research to tracking and a lot more related to SEO and digital marketing can be done with Ahrefs.
I won't tell you what to do and how. Instead, I can share my own SEO expertise and how I use SEO tools. If you're an SEO beginner then I would just give you the best piece of advice that I have to share:
Play around.
Explore SEO and SEO tools like Ahrefs.
See what you can learn, use, and apply.
And what it can do for you to grow traffic to your website.
But, of course, the app in itself is no guarantee for success. How you use it is hence why you need to understand SEO and strategies to make it work and that is why we have created several SEO courses at the SeekaHost University. Ahrefs has the potential to give you pretty much everything when it comes to growing and being seen on the web. Use it wisely and effectively.

I don't think I need to explain this. Reddit or Quora, wherever your target audience is, will be the platform to get you started identifying what questions people ask and information they look for in your specific niche.
Listen to what people are talking about.
Find out what they want to know.
Know what they like.
Learn how they talk with each other.
This is what will help you understand the audience and connect with them if you also share your expertise here by answering relevant questions to your topics. Understanding is the first step towards impressing readers and gain potential followers.
Impressed audiences = More traffic = More money coming your way. Simple.

Your mind is like a web browser. Everything that runs in your mind opens up another tab. And just like your browser, your brain can handle only a limited number of tabs at once.
When there are too many tabs, the entire window freezes. And there is total chaos.
To keep the number of tabs in your mind to an optimum, transfer important details from some of the tabs to the Evernote app.
It is quick, easy, and free. From taking screenshots or saving important links to managing documents, everything a blogger may need for their research or writing can be utilized here. And it is perfect for budding bloggers who mean to make serious money.

There are two reasons why I am suggesting you use Google Calendar.
One, you need to plan an editorial calendar. (When will you post what based on special occasions, upcoming events, and seasonal changes – look for social media calendars that can be integrated with Google Calendar for the fastest option). And Google Calendar is the best way to do that.
Two, as I said earlier, you cannot start and run a money-making blog alone. You will have to meet, communicate, and interact with several people. And Google calendar will help you maintain the schedule of your meetings, get reminders, and stay prepared while you chat with others via Google Meet or Hangouts.
Still Here? Get Started Already…
Why are you not on your way to getting started with some of the listed apps or with the free 7-day trial of the SeekaHost App yet? Take the first step towards your money-making blog today.
Be on your way just like many other top bloggers that are raking it in and you will be able to live the digital nomad lifestyle or even become a successful digital entrepreneur.