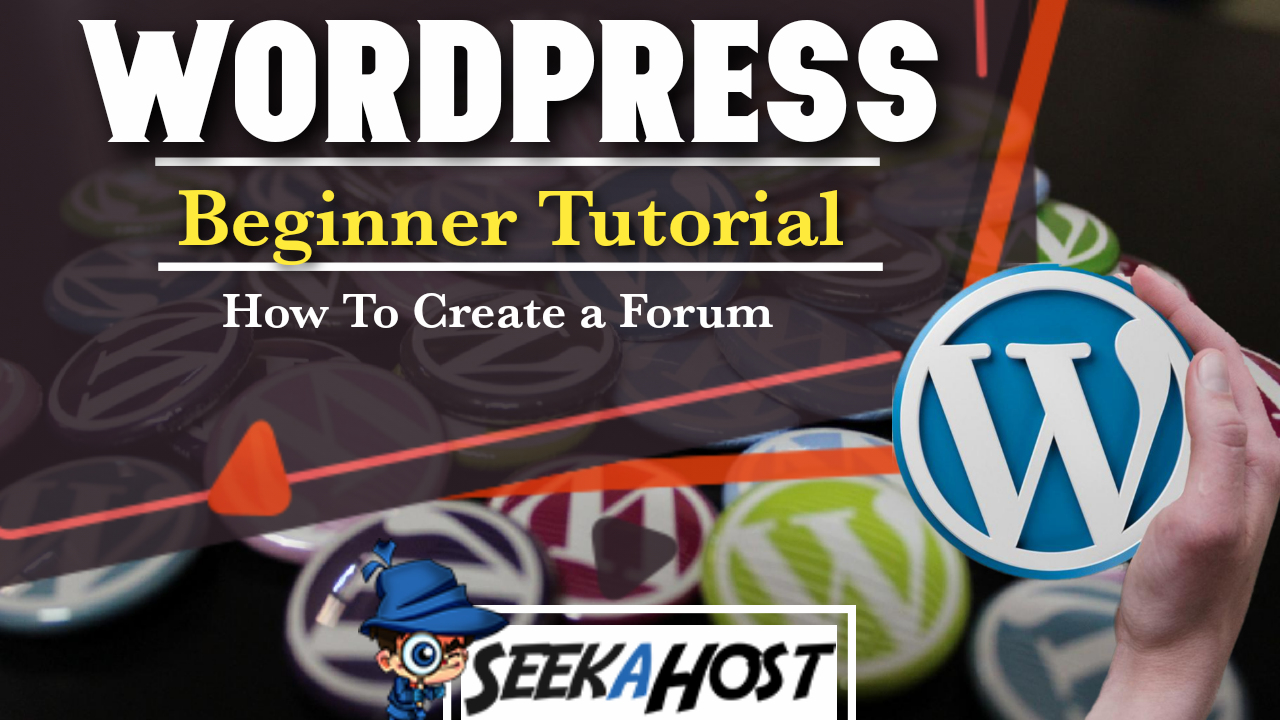 How to Create a Forum with WordPress
Quick and easy guide on How to Create a Forum with WordPress using one plugin and minimal configuration. Easy step by step tutorial.
Why a Forum with WordPress?
Its never been easier to setup a Forum for all your viewers or subscribers to engage with each other over different subjects, you can make different categories and then subscribers can create topics, or comment on other topics that have been brought up.
We highly suggest using a membership plugin along side this to make logging in and out much easier. You can also have password reset pages or membership pages to help your subscribers.
If you havent already then check out our tutorial on how to install a membership plugin here.
How to Create a Forum with WordPress
Create a Forum with WordPress Guide
Installing the Forum
So to get started, from you WordPress dashboard go to Plugins and then to Add New. Now search for Asgaros in the search bar and you will find a plugin appear called Asgaros Forum.
Simply Install and then activate to get started.
Setting up Your Forum
Once installed it will automatically create a Forum page, that can be found on your pages page. If you rather add it to other page you can also use the Short link [forum] to add it to any other page or post.
If you go to the Forum page and tap preview you will see you now have all the Forum options such as Log in or Out, Forum, Profile ect.
At the bottom of the forum it will also show you how many members you have, your latest member, topics, post and views. This can be altered in the settings if you want to change any of them.
Adding Your Forum to Your Site
Now that we have the page ready its time to add it to our Menu so its available for everyone else to view and use.
As with any pages, to display them you need to add them to your sites Menu. To do this, whilst viewing your site tap the Customize button on the top left, or through your dashboard go to Appearance and then Menu in the drop down options.
You can now add you pages to the Menu and sort them how you would like them to display, I recommend using the customise option from your site as then you can have a live preview of what you change on the same screen.
Structure of Your Forum
To change the structure of your Forum go to the new Forum Option you now have on the left hand side of your dashboard and go to Structure.
From here your able to add categories on the Forum and also list them from top to bottom. Your also able to choose who is able to post topics on that category. You can have only logged in users or anyone able to post topics so choose what you would prefer.
You can also create sub forums for each category from this page.
Change the Appearance
To change the colour scheme of your forum, simple head over to the Forum tab on the left of your admin dashboard and using the drop down option select appearance.
From here your able to choose all the colour for the forum.
Custom User Groups
To change add custom user groups to your forum, simple head over to the Forum tab on the left of your admin dashboard and using the drop down option select User Groups.
From here you can create custom user groups for different categories.
Forum Settings
As with every tutorial we highly suggest taking some time to go through every option in your settings as this will configure it properly to how you want it to be used. With lots of different options it allows your to choose who can post, how many times, whether they can add files and so much more.
So just take some time and configure it to personally suit your site or blog.
Create a Forum with WordPress
Related Articles
Looking To Get Online Now?