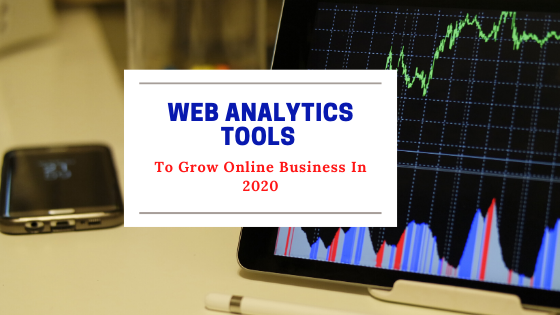 Top 37 Web Analytics Tools To Grow Online Business In 2020
Every business today has an online presence. The best way to monitor and grow your online business is through your website and for that you must use the best web analytics tools.
There are so many websites analyzing tools online but, on this page, we have listed the top 37 tools that we can assure to help your business grow online.

What are website analytics tools?
Web analysis is the process where you can assess the behaviour of visitors to your website. This is done using web analytic tools.
There are quite a few tools you can use and with the data and information you get from this analysis, you can gain valuable insights. You get to know how visitors are interacting with your website and you can use this information for the benefit of your business.
The best way to get this information is by using website analysis tools.
Why do you need web analytics?
They are there to collect data and their role is to share the information with you in a logical manner. These tools, among other features, can show you the impact of SEO; for example, you can get to know how many people visited your website over, say, a 3-month period.
You can even see where the hits you are getting are coming from, geographically. As a business, you can also see whether most visitors are new visitors or whether they visited the site before, which products are well-liked, and which pages the visitors visited.
Knowing the source of the lead is also important. Whether they keyed in a query on a search engine such as Google or got there through a backlink could show you what methods work best when it comes to garnering traffic to your website. You can even assess which affiliates are getting the highest views and those that generate the most leads and sales.
The main advantage of these tools is to use the information collected to determine the most effective strategies to apply in marketing your website to gain maximum benefits.
Top 37 Web Analytics Tools list:
Free Web Analytics Tools 
This is one of top web analytics tools in the market. Its features include visitor's browser type and IP address, helping differentiate real users from bots. AWSTATS is able to analyze a whole load of information and shares all this information in a user-friendly format. You can get to differentiate search terms, daily visits and know how your visitor ended up on your page. A few challenges include the fact it currently does not track exactly how users are interacting with your site and it also doesn't provide a detailed analysis of data. AWSTATS is available for free, which is one major advantage.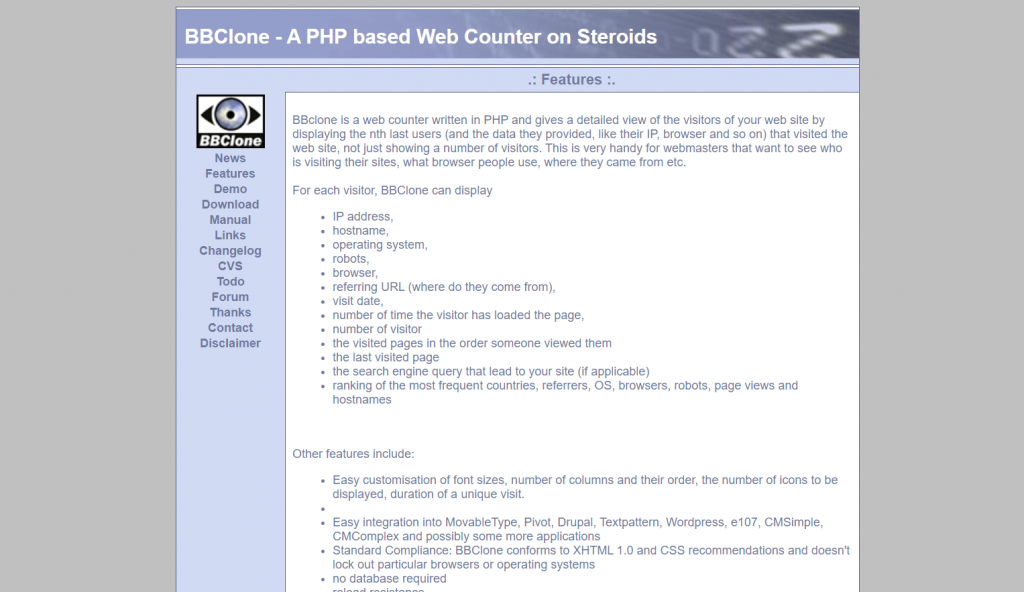 For anyone looking for a free solution and looking for a web analytics tool that has a wide range of features, BBCLONE is it. It is designed to collect in-depth data, visitor interactions shows browser type and IP Address. It also collects information such as how long a visitor was on the site, pages visited, whether they are new or whether they had visited your site before. You'll get to know which search query they used, which backlinks to push, and what keywords to focus on. Key advantages include being easy to set up and it can be customized in a wide variety of ways to suit your needs.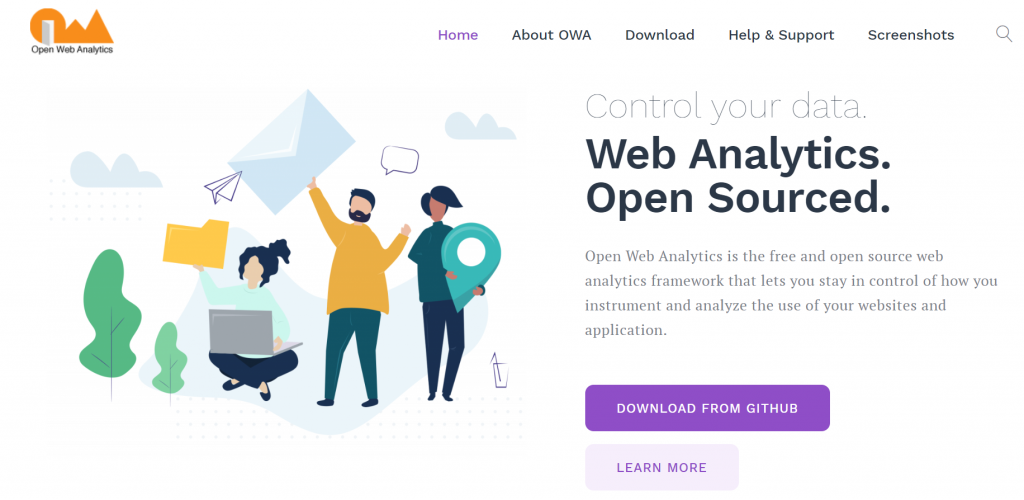 Just as its name suggests, Open Web Analytics is an open-source tool that is ideal for tech gurus with experience in installing PHP programs on servers. Initial setup is quite complex yet it is a flexible tool that allows for a high level of customization. It has some of the following features already included such as heat maps and statistics filters. One main advantage is that you have full control over all your website analysis data and no data is shared with third parties.
Matomo (formerly Piwik)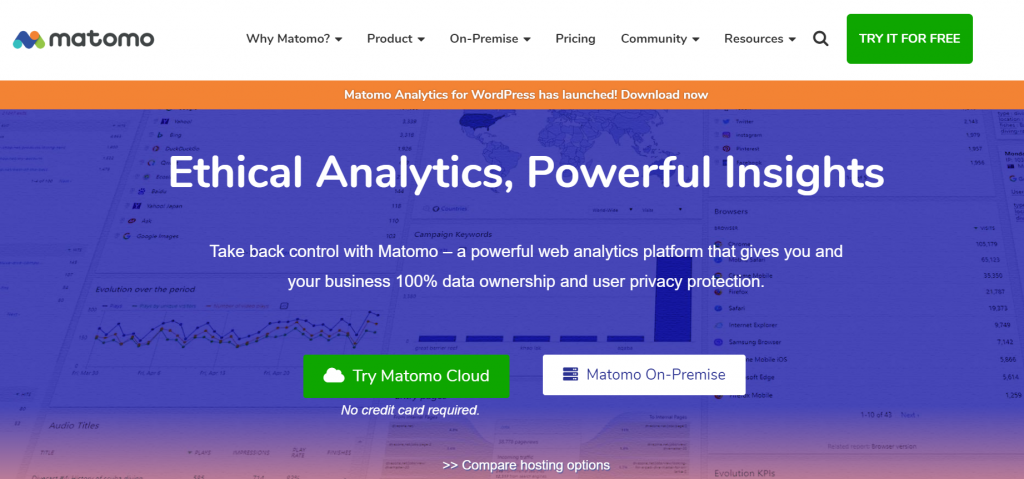 Matomo formerly known as Piwik is an open source program that runs on MySQL and PHP. It is quite easy to install and set up and since it works via plugins, it can be customized to suit your requirements. All data collected and shared is stored in your server, giving you control over your data. It has a feature that allows you to explore files in a wide variety of file formats such as Excel, XML or PHP. Other features include the ability to show click fraud and you can block the user from trying to access the site further.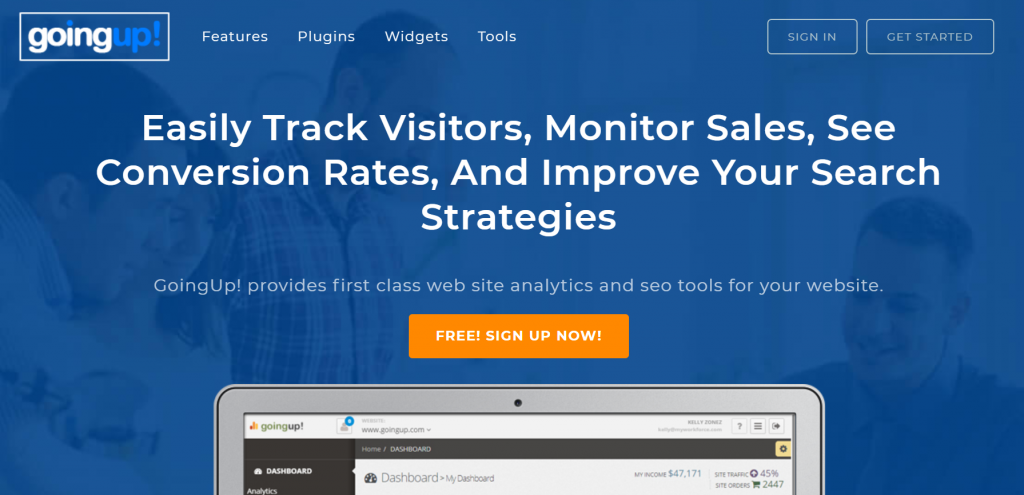 GoingUp is ideal for anyone looking for basic SEO functionalities to supplement another web analytic tool.  Users can track sales, visitors and conversion rates. It is helpful in that it offers search strategies for users to implement. It has a feature that allows you to set goals and actions for the tool to keep track of.
GoingUp keeps a thorough track of traffic trends and it can share an output report as a heatmap to better understand how users interact with your website. You can use it to track and improve Google PageRank and since it integrates with other SEO features.
GoingUp is one of the top web analytic tools to use in 2020 and it is free. It allows you to add a number of websites, meaning you can choose to track what your competitors are doing at no additional cost.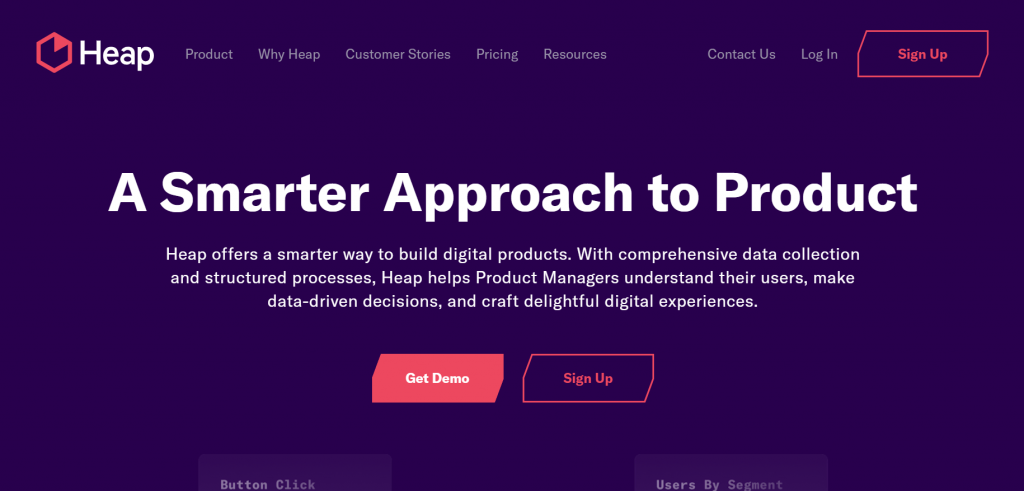 Heap Analytics is a user-friendly tool that anyone can set up easily. It has a point and click interface where you can click on the features and forms to tell the tool exactly what you are looking for. This is unique in that most tools use settings and menus. You can track activity on your website without requiring unique technical knowledge. You can monitor traffic on more than one website and the basic package is free for smaller sites. For a larger site, there is an upgrade option where you can customize it further at an additional cost.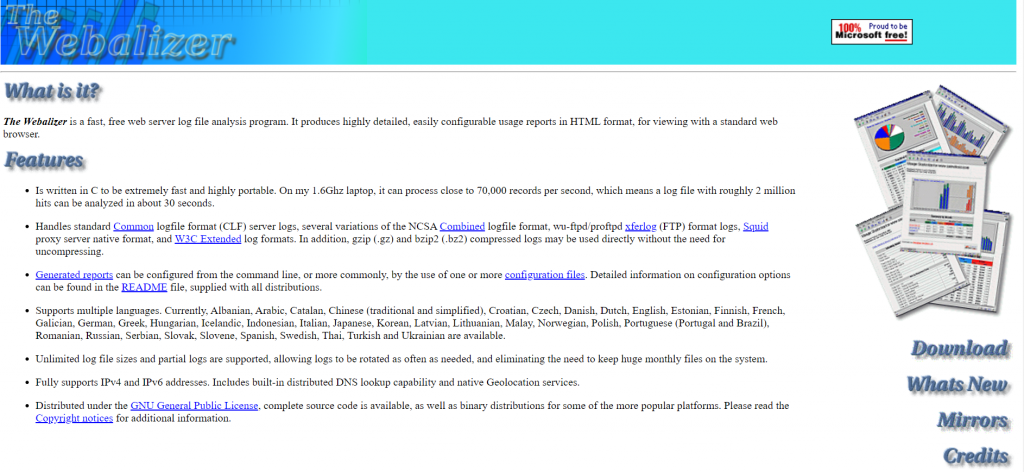 Webalizer offers links to deeper analysis on different categories of data as well as offering detailed reports in HTML form which compromises a monthly statistics table and a summary graph. It offers a deeper analysis of different categories of data. Some information you can expect to get is how visitors found your page, what keywords were used in the search engine query, the type of browser used and which pages the visitors visited. It presents all reports in a simple way that makes it easy to share in a report format. It also offers basic tutorials with labels and screenshots and it is free.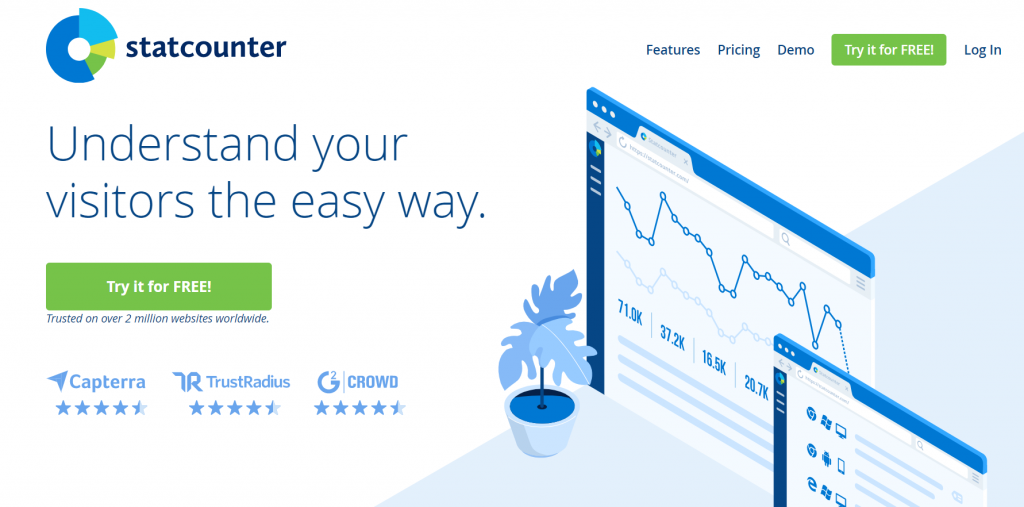 For a small site, Statcounter is an ideal tool for anyone looking for a tool that can be easily customized to match your requirements. It works by incorporating a unique code on your website and through this, they collect data about your site.  You get real-time reports and you get two levels of reports. Simple statics show data about visitor behaviour. The second is a more detailed report that includes the number of pages a visitor visited, geolocation, which referrer led them to your page and more. It is free and with your website's growth, they have paid packages for less than $30.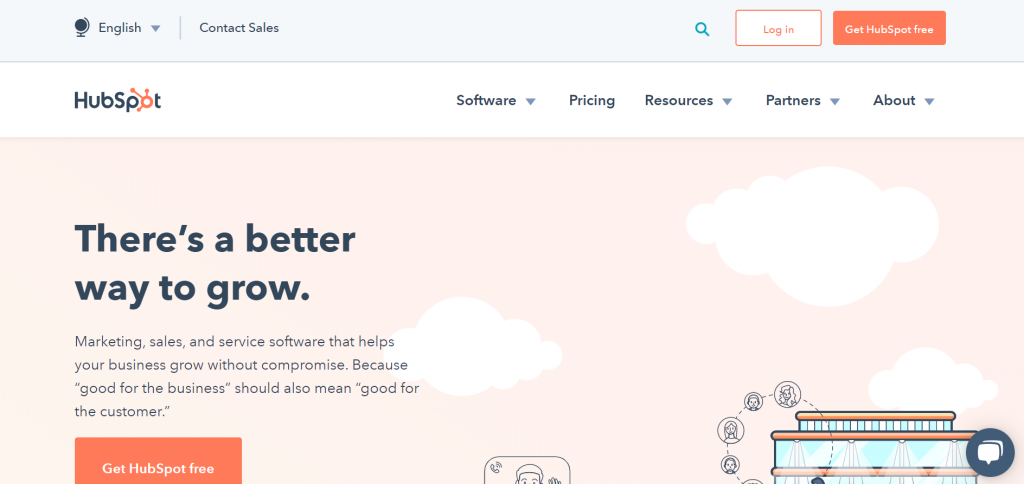 If you are looking for a tool that focuses on social media, then Hubspot is it. It is ideal for assessing leads, Return on Investment, and search queries to assess your site's performance on several levels. It has a responsive interface and you can monitor your site in real-time and get real-time analysis which can be easily shared. It has design features that you can use to make your landing page stand out. With Hubspot, you can set up campaigns that help you turn leads into sales through the use of email marketing. You can get it for free and as your business grows, you can choose a package with added features, ranging from about $200 monthly.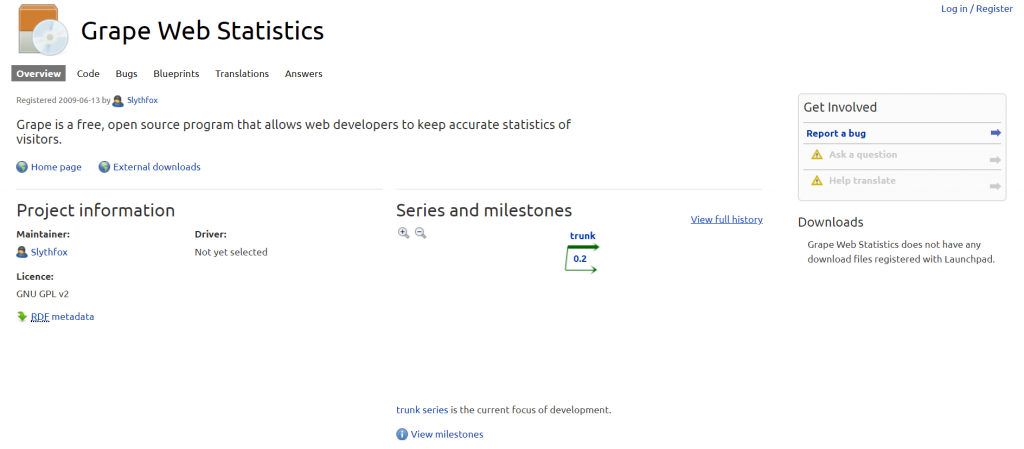 Grape Web Statistics is an open-source tool, ideal for users with programming experience. It has a simple interface and it offers accurate basic statistics to users. You can customize it if you need certain functions performed especially if you have experience in HTML. It is a good tool to use when looking for a base to build a tool that you need. One of the basic features includes tracking unique and recurring visitors.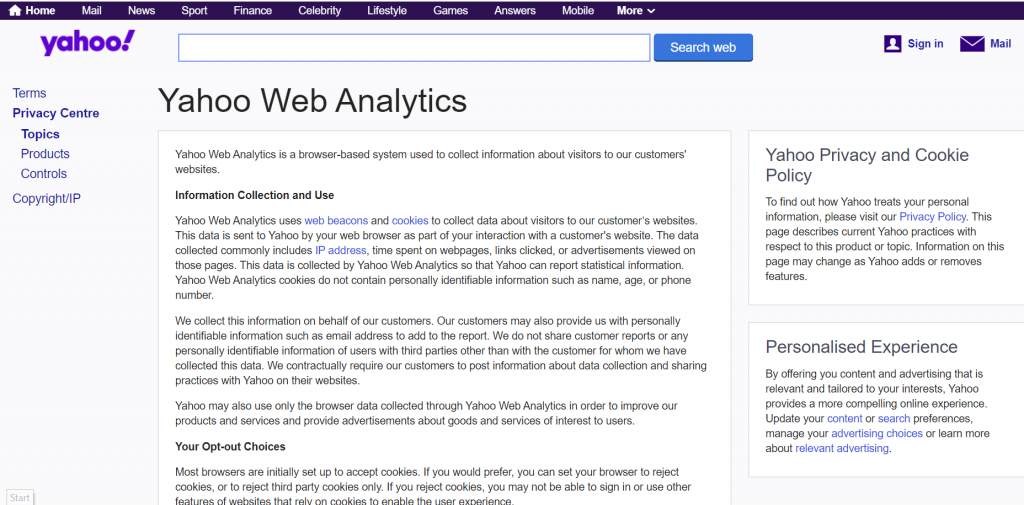 Yahoo offers in-depth reports as well as a simpler approach to statistics viewed over multiple sites at no cost. It also has better access control options to Google analytics. It offers real-time data collection, offers better customization and filters and it is a great option for start-ups or owners looking to use a web analytics tool for the personal page or their business.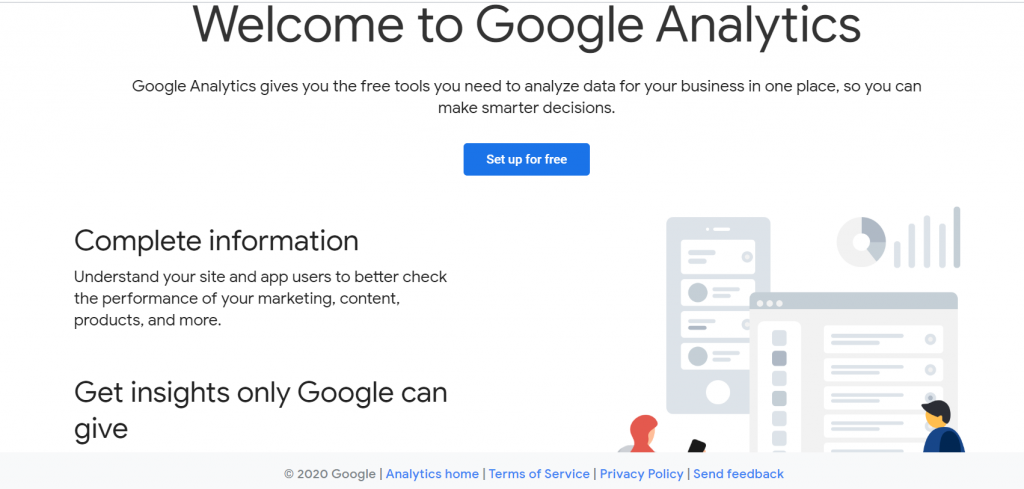 There are quite a number of tools in the market and each has its pros and cons. Google Analytics is a tool by Google that is available to users at no cost and with millions of users already using Google, it might seem like the most ideal option.
Google Analytics is quite advanced and offers a lot of data that is useful for users. However, it might not be easy to use for a novice and might be better suited to people who have IT or web programming experience.
Other cons include the fact that it is quite difficult to set up and learning how to set it up correctly is time-intensive. It has poorly placed page tags, it won't analyze any page with a JavaScript error and it doesn't track pages that lack HREF or pages that include flash. It also won't work if cookies aren't accepted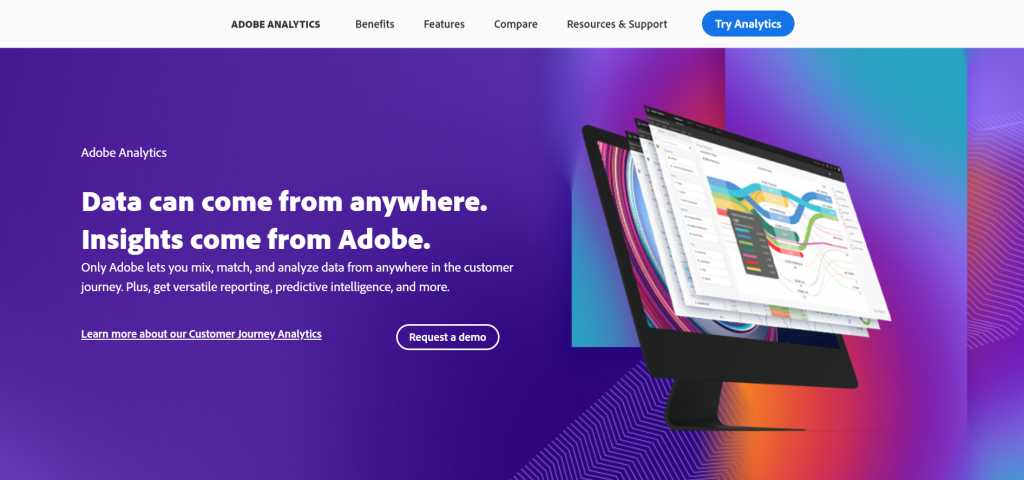 Adobe is a brand known for its wide range of software from the most popular and widely used PDF reader to Illustrator and Photoshop. They have added to their profile Adobe Analytics which is one of the top analytics tools in 2020. Unlike other tools that require you to alter existing code to create custom tags, Adobe Analytics
makes it easy for users to get their website analytics in real-time. You can also track all user activity; on mobile, via videos, social media and more. This gives it an edge over Google Analytics when it comes to mobile user analytics.
This tool also helps users make better sense of aggregated data quickly and is an ideal enterprise tool.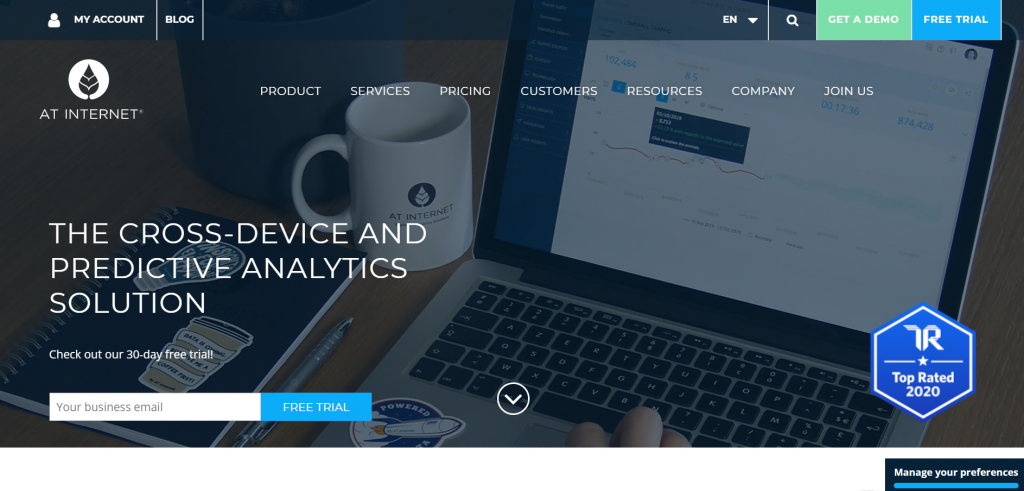 AT Internet: Web Analytics is a tool that makes it easy for anyone to view and analyze data. This makes it easy for you to act on this data since it takes over the task of analyzing the data and this gives you time to focus, instead, on what needs to be done, Some of its features include traffic reports, visitor's geolocation, site navigation, what device visitors are using as well as showing how visitors reached your site among others.
It goes further to show how visitors interact with your website and monitors your website's uptime and performance. It even monitors how your marketing campaigns are performing and helps define your target audience for you to align your marketing strategies accordingly.
All this information is presented in a format that makes it easy to understand and navigate.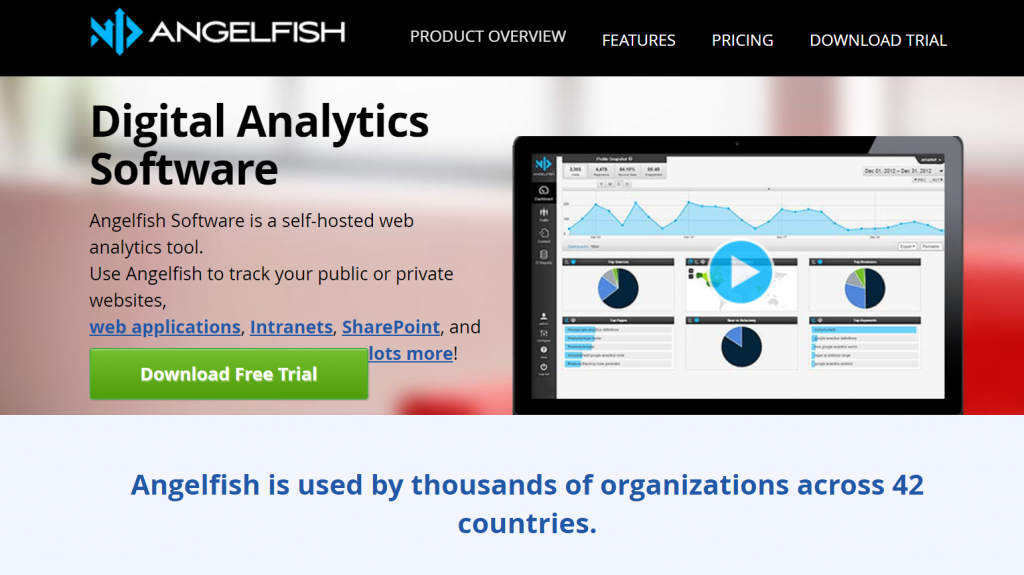 This tool aims to help users understand how visitors interact with one's website. It also offers extensive data security and keeps the data assessed within your network for added security. In the event you use both external and internal web-based apps, Angelfish will help track activity on these platforms too.
In the event there are spikes on these 3rd party sites; Angelfish highlights these occurrences to help users understand what and where it's happening. It also goes further by showing the click path of visitors, leading to the ads and backlinks sources that are generating the most traffic.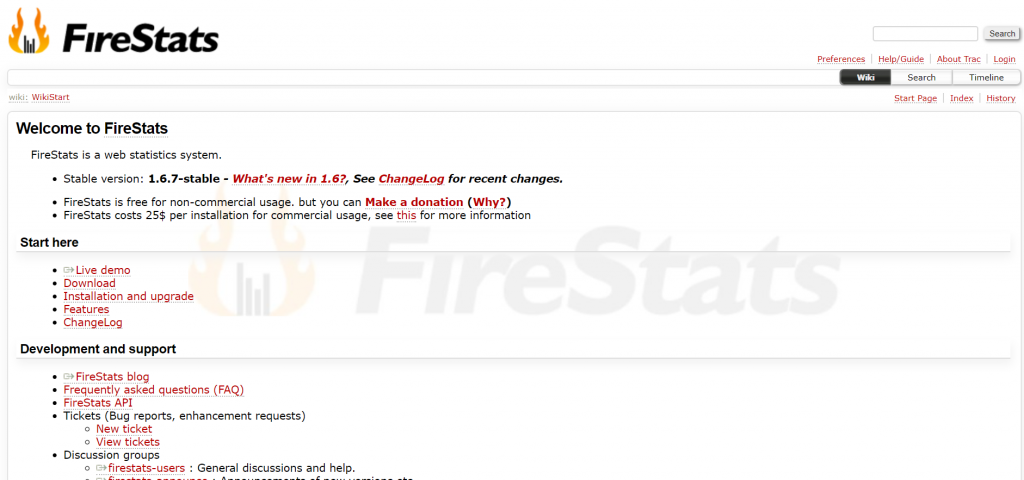 This is one tool that is easy to use and is quite convenient for users who want a direct way to track visitor activity. The only challenge could be the installation process which is quite tricky and requires some skills in script installation procedures but once that's done, it is easy sailing from there.
Some of the perks of Firestats is that it supports a wide array of languages. It also shares real-time data, shares search engine query reports, shows which pages are popular and shows the links that directed visitors to your page. It is quite affordable at $25.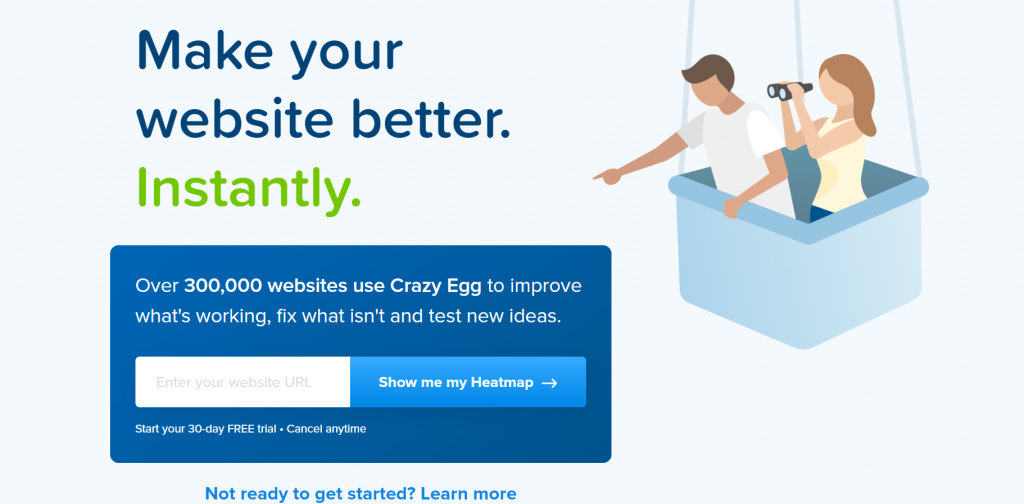 This has quickly become a popular tool due to its unique and functional features. It has a heat map showing you the geolocation of your visitors.  It also has a confetti map which gives you a chance to segment data by references such as time of day, select keywords, referrals sources, geolocations among others. It also shows whether visitors are viewing a whole page or whether they leave it halfway to show the points where their interest is lost. Another unique feature is that Crazy egg can differentiate links between sources containing the same URL, unlike other web analytics tools.

Chartbeat focuses on sharing real time data with their users. It is a tool that is based in the present rather than the 'past'; a feature that differentiates it from Google. They give a set bandwidth limit so in event there is a traffic spike, you'll immediately get notified. Chartbeat also lets you know whenever there is server downtime.
The tool goes a step further to show how far on a page the user reached; a feature unique to Chartbeast that most web analytics tools lack. It is an affordable and great web analytical tool available for less than $10.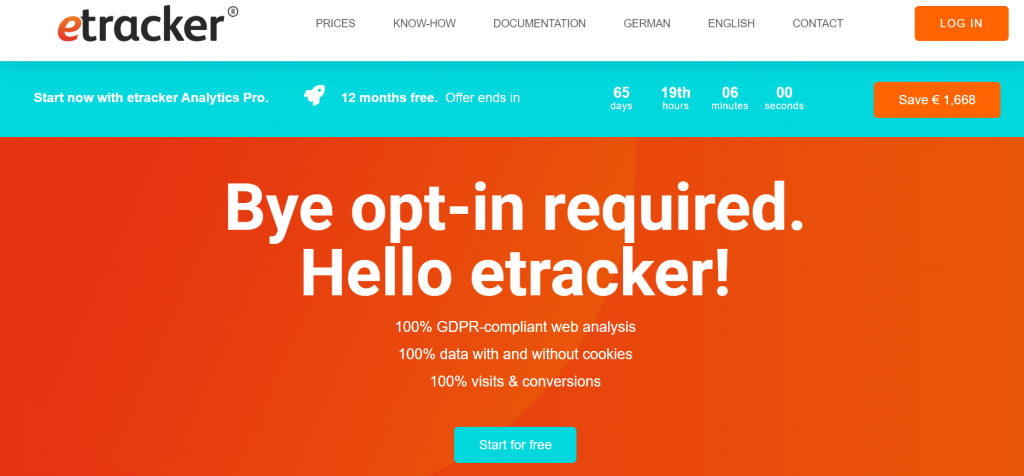 This is a tool that offers data in real-time and the data is then shared in both quantitative and qualitative forms, which is a definite plus. This helps give you a good idea of how your website is performing. Some unique features include mouse movement tracking which helps you know what visitors click on, where they linger and at what point they scroll down or up.
Etracker helps users with their usability score. This comes in handy when you'd like to know how easy it is to manoeuvre through your site. It also tracks any suspicious activity on your pages such as click fraud and it reports this to you.
Etracker has a feature that shows you both strong and weak spots on your website to help you understand what visitors are looking for to help you work on weak spots.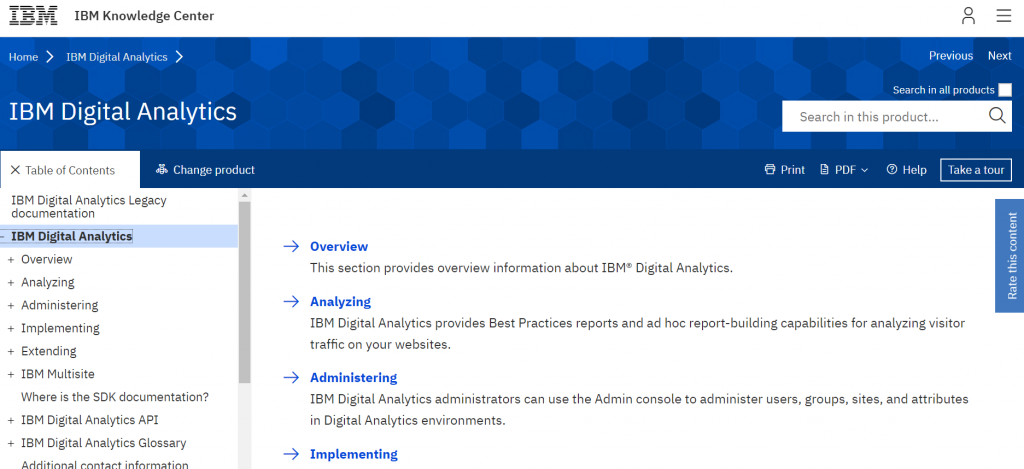 IBM acquired Coremetrics in 2010 and it has an easy to use interface that allows users to customize the tool to suit their needs. IBM ensured the tool is ideal for most users, ensuring that most reports can be actioned into marketing strategies. This helps users retain old clients as well as attract new ones.
A unique feature that makes Coremetrics stand out is that it gives a detailed report on how much a client was going to spend but didn't. This makes it a valuable tool for anyone with an e-commerce feature on their website. It is on the pricey side and might be better for an established business compared to, say a start-up.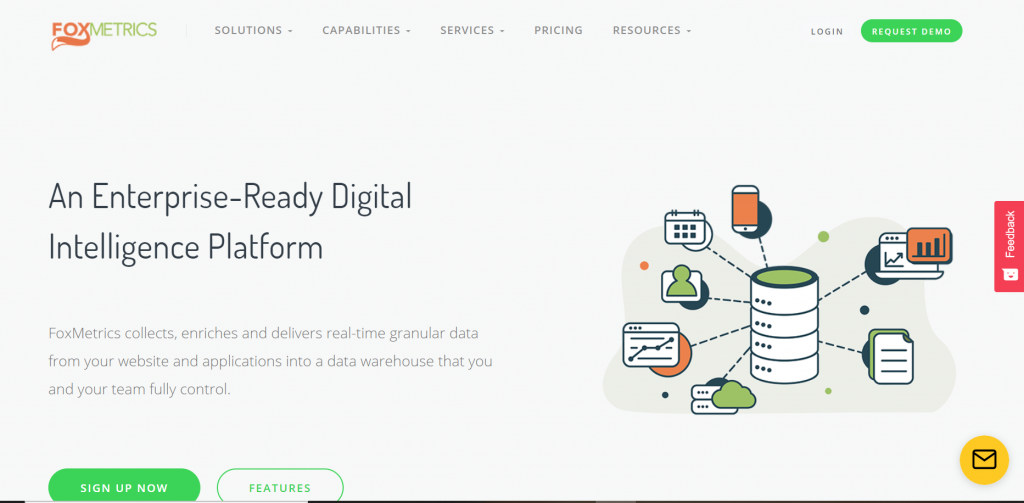 Foxmetrics lets you customize the metrics according to your needs and requirements. It has 4 main features;
Funnel – helps you identify sections or areas where visitors are dropping an action. This gives insight on what to improve to enhance the users experience.
Profiles – it builds profiles and helps create a customer life cycle after tracking each visitor. This shows how different visitors behave after visiting your website. It is a vital tool you can use when creating marketing plans
Segmentation – this feature segregates your web traffic into different categories using each visitor's behaviour
Triggers – these are the actions that are triggered by reactions. For instance, you can set a pop up that comes up when a visitor reaches a certain section of your web site.
One unique feature is It allows users to track newsletter views and software installations. It is available in different packages for different users.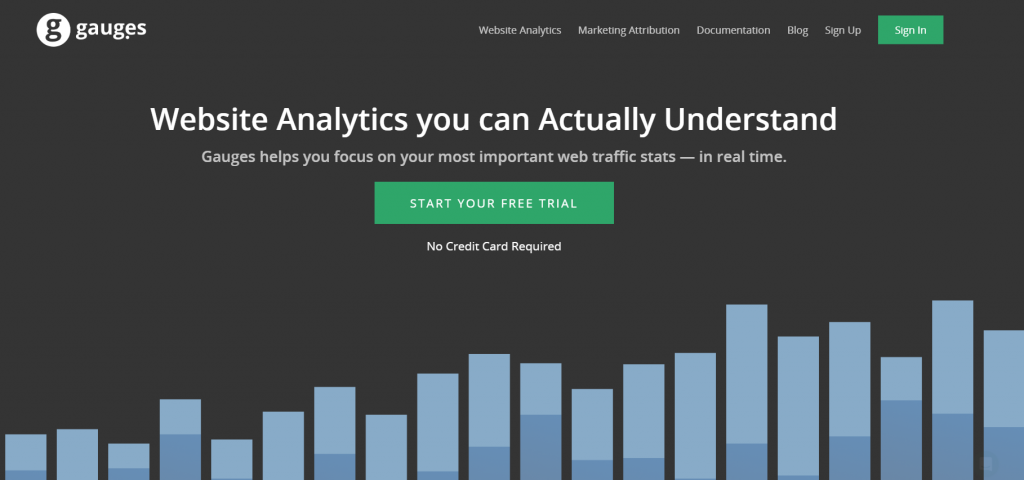 Gauges have been developed using Javascript which is one of the most popular coding languages to date. It has an easy to use interface with a dashboard that gives you a view of all the data at a go. Its layout is intuitive and it has a statistics summary that is quite easy to comprehend.
Gauges can track your website traffic right back to the source. It also gives a report of which backlinks are the most successful. It also shows you where visitors go to next, whether they are going to other pages on your website or heading back to a search engine.
This is important in knowing whether their needs are being met, by going to another section of your website but if they are going to a search engine, it might mean they didn't get what they were looking for. Gauges offer a free trial after which, you can choose any of their packages ranging from about $6 to slightly under $50 monthly.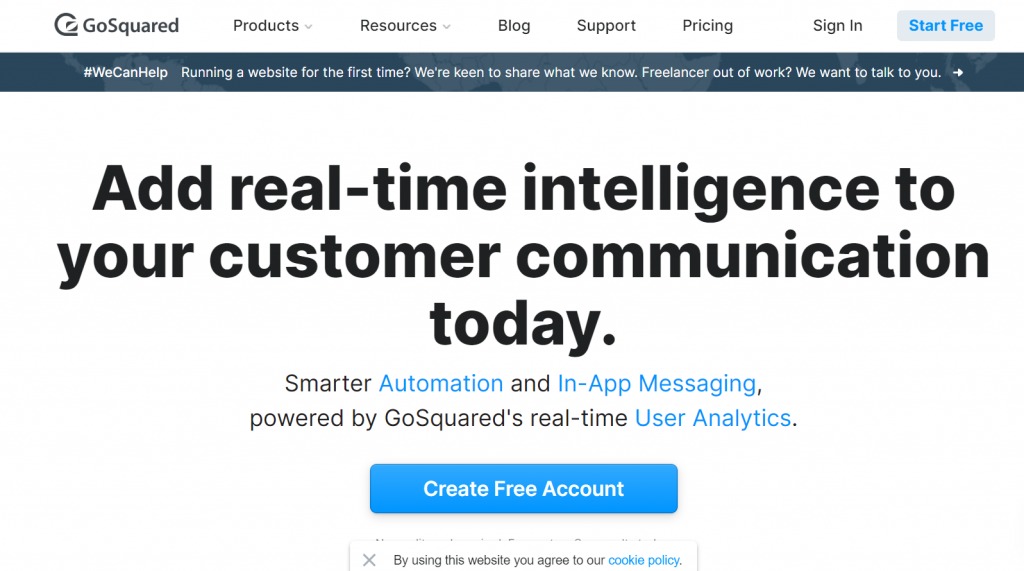 This tool makes use of a Pinging tool to show how much time users spent on the website. When a user first visits your website, a signal is sent to GoSquared and this signal is repeated until the visitor leaves the site. This is how the time spent by each user is calculated.
It has an easy to use interface and you can get real-time analytics and reports. It also allows for customization. You also get to know about social media trends and traffic spikes. A unique feature about GoSquared is its live chat feature which users can use to contact you.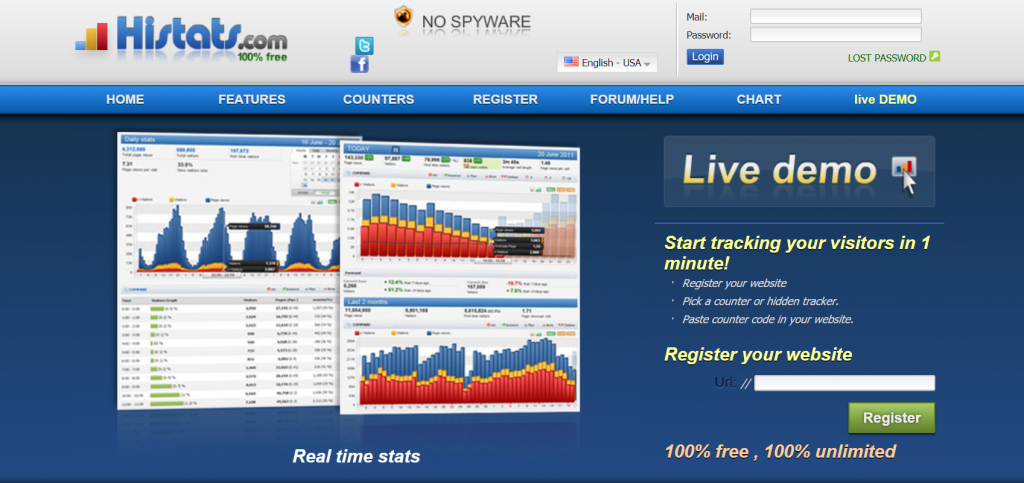 Histats is a real-time tool that uses a feature that gathers metrics from about 10 million hits per day. You can add more than one website to see how other websites are performing. You can get statistics on the pages visited and see which referrals pages led them there.
One unique feature of Histats is that you can retain your combined reports and data for a very long time.
Most tools might keep the data for at least 2 years while Histats can keep it for up to 10 years. Other features include most active visitors, most popular pages, geolocations and referrers.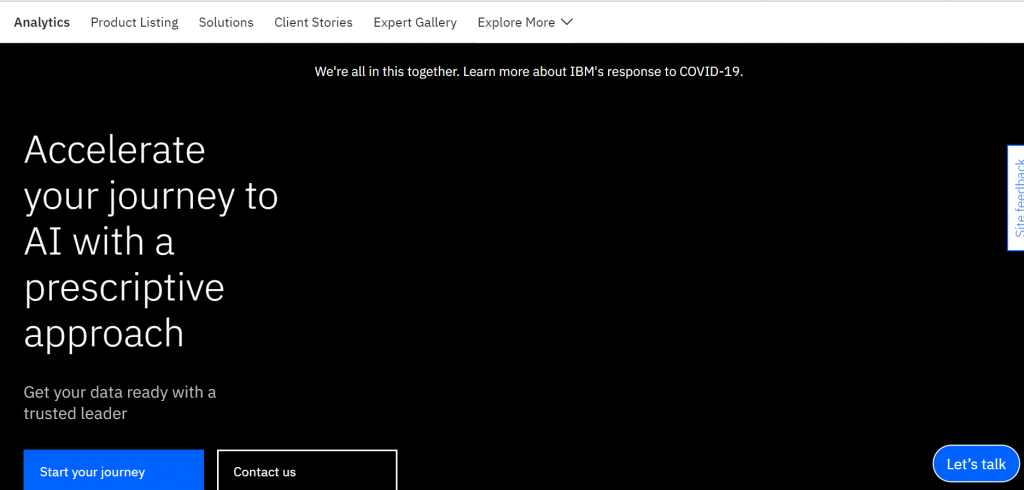 IBM has another web analytical tool called IBM Unica NetInsight which was designed as an advanced tool for users. You can perform analytics on internal products. It is IBM's main web analytics tool and it gathers all the data that's needed to fully understand your website's traffic. It has a reporting interface that is well designed and offers options for customization. All the reports are presented in a format that is easy to understand. Other features you can expect include seeing the path visitors took to get to your side, it shows how users navigate through your site as well as helping you analyze and improve your conversions.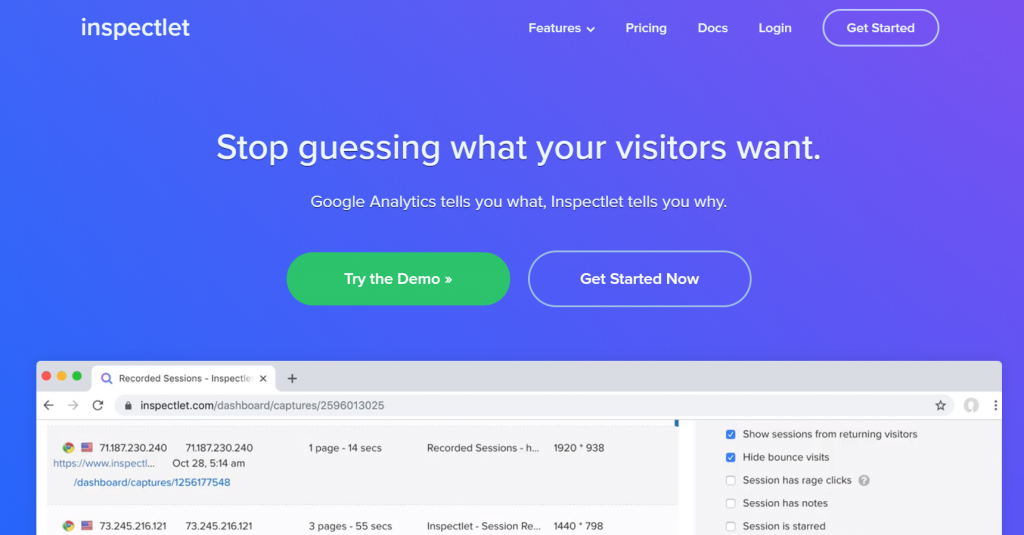 Inspectlet is an advanced tool for users who have experience with web analytics tools. The features that make it stand out are its personalized metrics, screen capture, real-time analytics, and heat maps. With heat maps, it offers two types of tracking; clicks and eye-tracking. Eye-tracking shows you what visitors are reading on your website while click shows click action by following mouse movements. Screen capture is a feature where you can actually record a visitor's session from the moment they land on your page until the moment they leave; either in retrospect or real-time.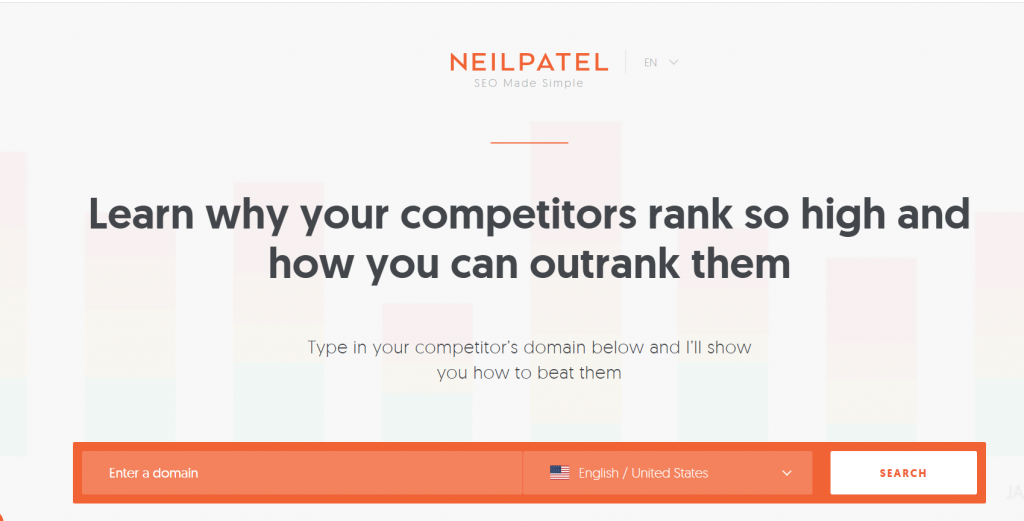 Kissmetrics claims to help you boost your numbers and they do this by not just capturing customer habits but they show how users behave immediately after they visit your site. They offer reports on growing trends as well as share full reports that are automatically updated in real-time, helping users make informed decisions. It has a funnel feature showing weak points on your website and you can try out different layouts to maximize output. Another advantage of Kissmetrics is that it can easily be linked to your website or apps and it can track earnings too.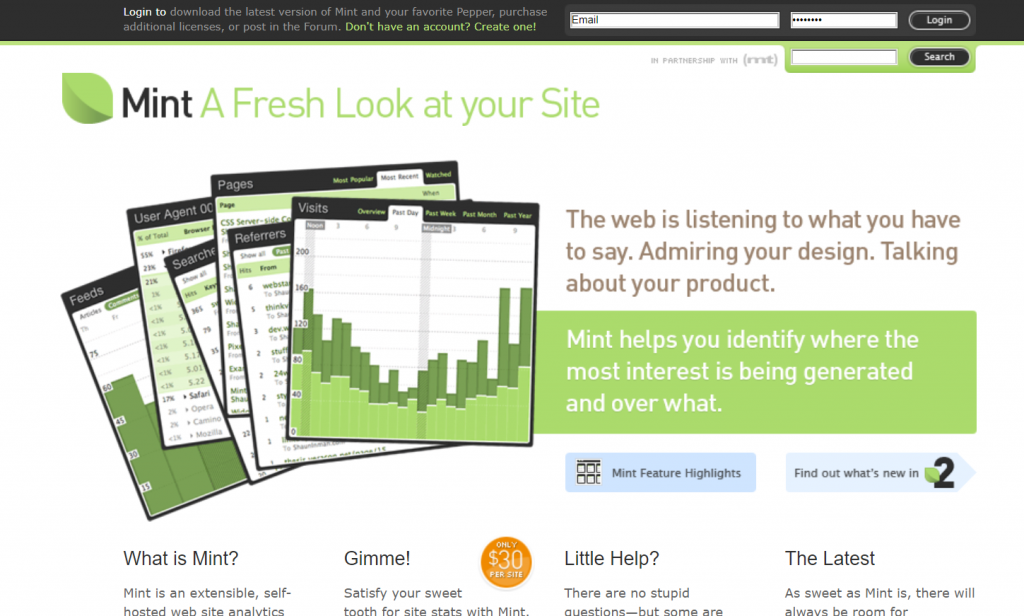 Mint has top-notch features which include receiving information on referrals that led visitors to your website. This data is categorized into newest referral, most recent referral and repeat referrals. This shows you how people are finding you. Every page view is included in the metrics making it able to differentiate between unique visitors. It is ideal if you can host a web analytics tool on your own.
Other features include being able to track trends, subscriptions, know user's browser types among others. It costs about $30 for every website you add, and it is a one-off cost, which is a perk.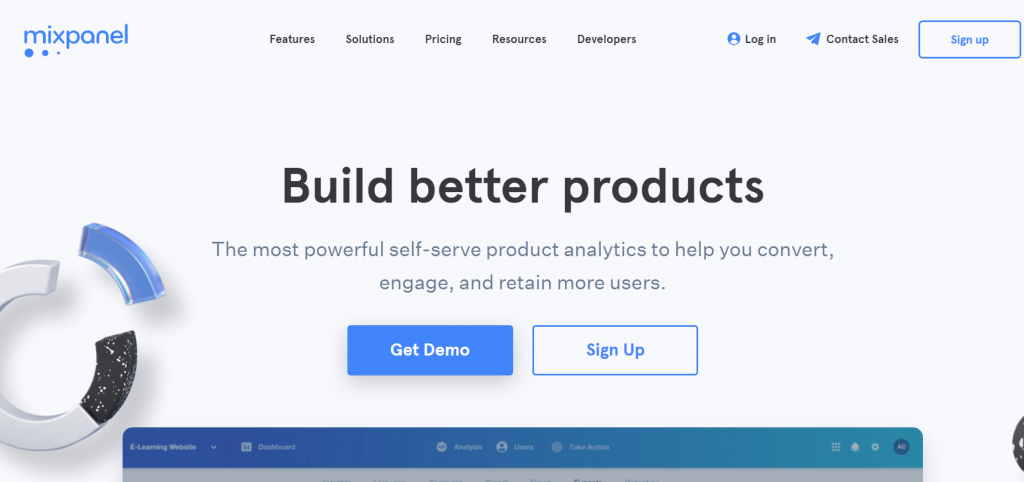 It offers real-time updates and was designed with the user in mind. It is easy to navigate and you receive detailed reports from data collected from your website. It stands out when it comes to collecting and analyzing mobile metrics which is a vital tool since millions of visitors use their mobile devices for internet surfing. This is important because mobile devices interact with browsers in a different way compared to how computers and laptops interact with browsers. You get to view how your site is performing when used on mobile devices and it shows the strong and weak points on your website.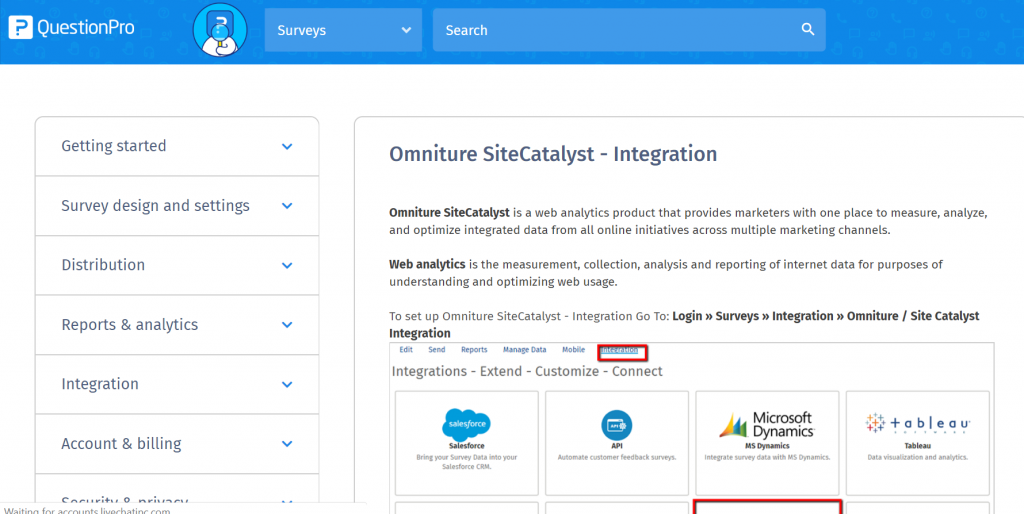 This is an ideal enterprise web analytics tool for those who are able to pay premium fees for top-notch tools. The features include a highly customizable dashboard and you can view all reports on all devices. This makes it ideal for users using laptops as well as smartphones or tablets. You can set up metrics for certain actions such as customer loyalty and visitor profiles. Get to understand how individual clients interact with your business through your website. Get to track users and make use of funnels to see your strong or weak points when it comes to the design, layout or websites content. All the information is collected and analyzed in real time.
This is one of the oldest programs, launched in 2002. It has a unique set of tools such as heat maps and it can monitor when visitors visit and exit your page. You can also compare the performance between paid traffic and organic traffic. Get to compare and view the results of pay per click strategies, banner ads and email marketing vs affiliate marketing strategies to see the impact of these efforts. Another interesting feature is that it shows which of those ads have led to a sale for you to determine which strategies to use in the future. Even though it's not open source, it is quite affordable for medium enterprises at about $70.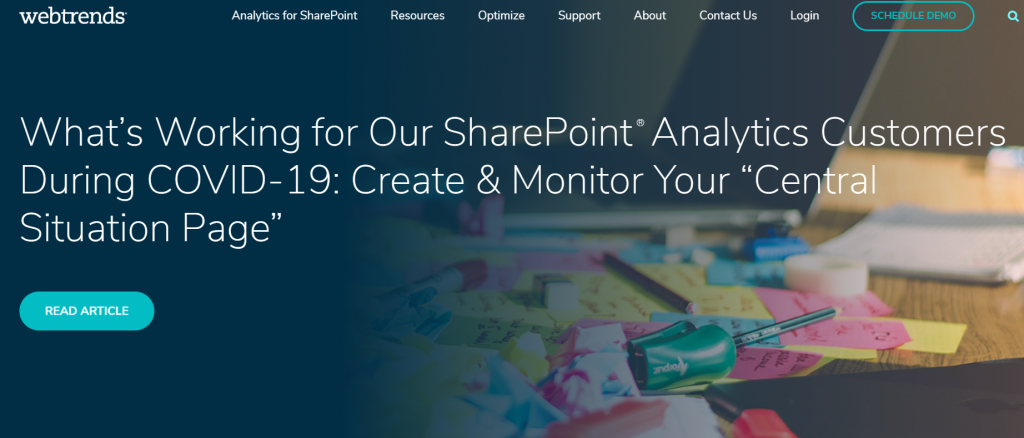 Established in 1993, it is one of the oldest website tracking and analytics tools. It has been upgraded over the years and it is ideal for large enterprises as the cost ranges between $10,000 and can go up to $100,000. The features include mobile marketing, web marketing and social marketing tiers that the tool focuses on. It offers a detailed and in-depth report on vital information that other tools might leave out.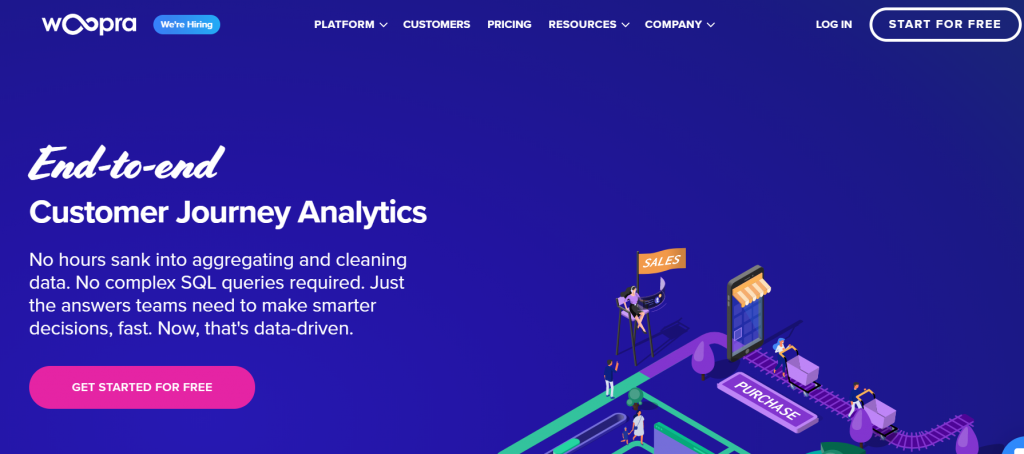 It is a web analysis tool that offers real-time reports geared and focused on customer engagement. It is entirely online based. This means you can see what visitors are doing on your website in real time. You can keep track of multiple websites and it has an interface that helps differentiate between all the sites you are tracking. Enterprise packages cost nearly $200 every month and offers users up to 30,000 actions at no cost. You can add blog posts and comments in the analysis report for a deeper analysis. Another unique feature is that it has a chat feature that allows you to chat one on one with visitors.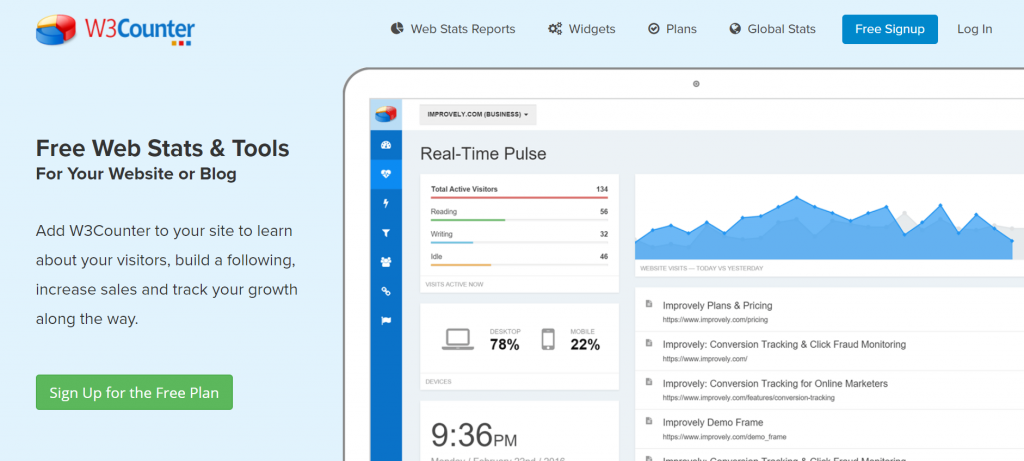 It has a well-designed dashboard and it is one of the top web analytics tools to date. At the click of a button, you can easily view different statistics which include heat maps, visitor data, geolocations of users and times and points visitors entered and left your website. It also has a click overlay which is a feature that shows exactly where users are clicking on your website. This helps you determine how to layout and redesign your pages for better performance and results.
It is a good tool to use that offers clickstream analytics. It gives detailed reports on what your competitors are doing and it also shows you how users are interacting with your site. Another feature includes showing how users end up on your website and what they click after visiting your page. It is free and has other packages that include payment options where you can track what keywords are sending users to your site as well as to your competitors' sites.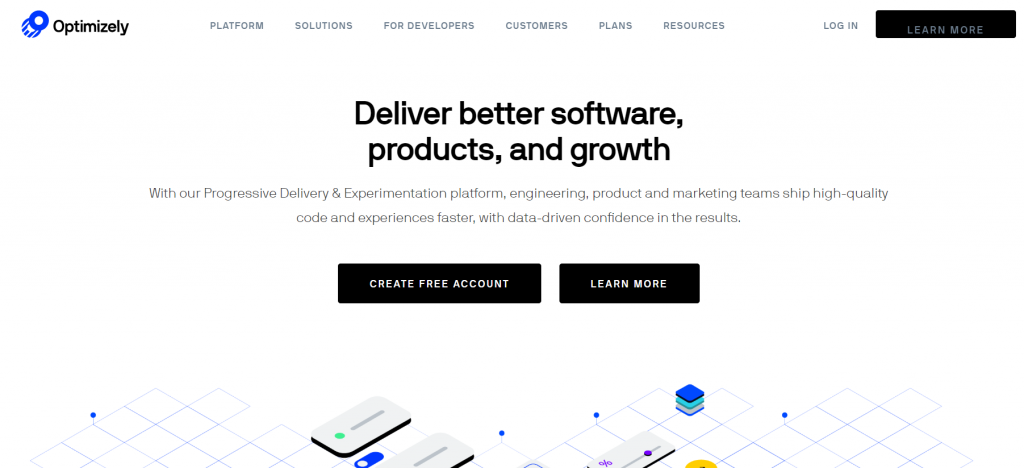 Launched in 2010, it is an easy to use tool that is great for users who want to improve and measure the performance of their websites. It is simple to use and has a user-friendly interface. It requires little to minimal coding, making it ideal for anyone to use.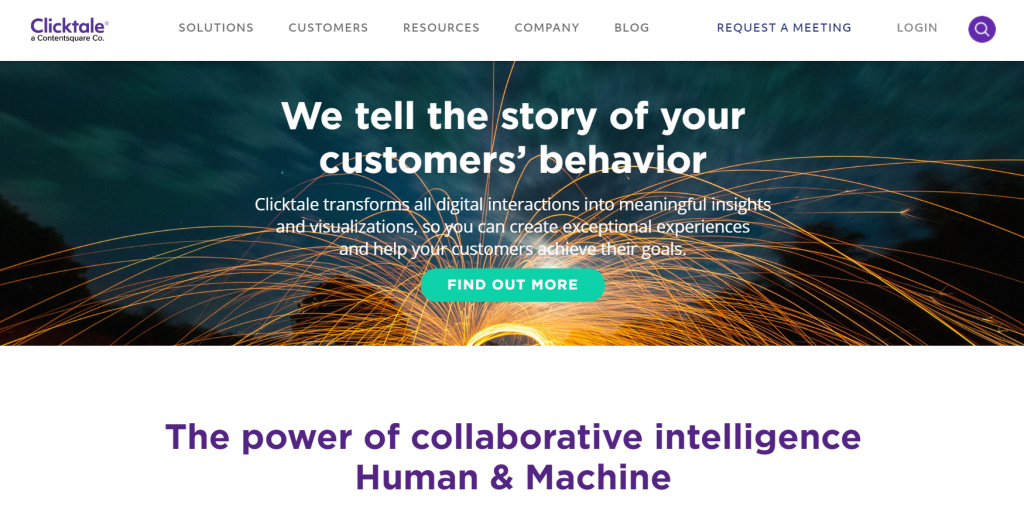 ClickTale records all actions from your visitors to give qualitative customer analysis. It creates visual heat maps and gives reports on customer behaviour. It also offers conversion analytics which helps you see where the sales are coming from. It is great for people who want to see what visitors are clicking on, trace their mouse movement, view their scrolling behaviour, and understand visitor behaviour.
Comparisons between web analytics tools
Open source tools include OpenWeb Analytics, Piwik, Grape Web Statistics
Tools costing less than £100 are Stuffed Tracker, Firestats, Crazy Egg, Chartbeat, Mint
Tools ideal for mid-sized businesses include Coremetrics, Foxmetrics, Stuffed Tracker, Woopra
User-friendly tools include Optimizely, AWSTATS, Heap Analytics, Statcounter, Adobe Analytics, AT Internet: Web Analytics, GoSquared, Mixpanel, Kissmetrics, Gauges
Tools for detailed and in-depth analytics for large businesses are BBCLONE, Webalizer, IBM Unica NetInsight, Webtrends Analytics
Tool idea for social media tracking – Hubspot
Tools available online only – Woopra
Now you know the top 37 web analytics tools and we will be adding more new tools as we find them.
Currently, ClickDo developers with our teams are working on a great tool to monitor and track website hits, real-time site visitors, and how to analyze each visitor to a web page.
So, keep tuned and check this page for more updates and share it with your webmasters.